Reviews
5.0 out of 5 rating
Quality of service

5 out of 5 rating

Average response time

4.9 out of 5 rating

Professionalism

4.9 out of 5 rating

Value

5 out of 5 rating

Flexibility

5 out of 5 rating
99%
Recommended by couples
Awards
59 User photos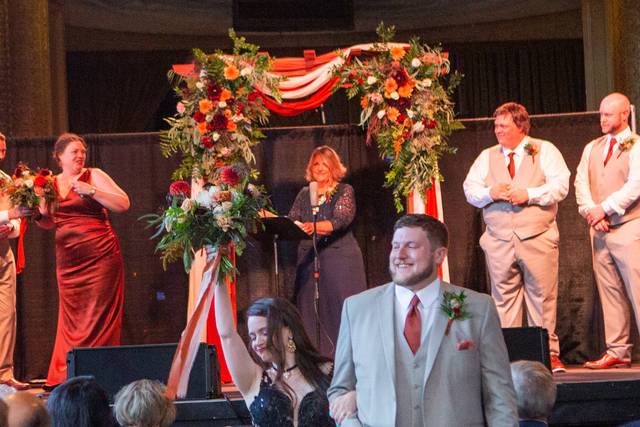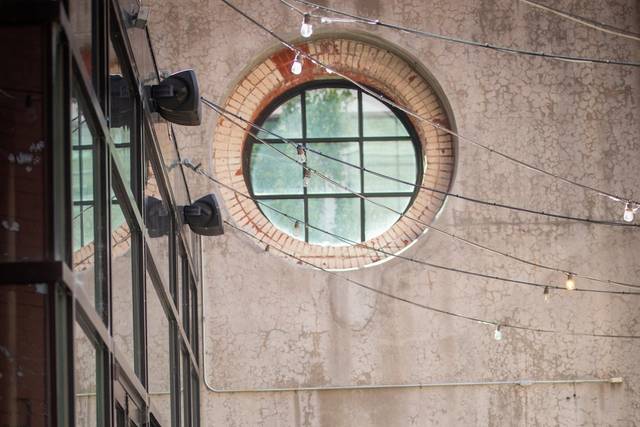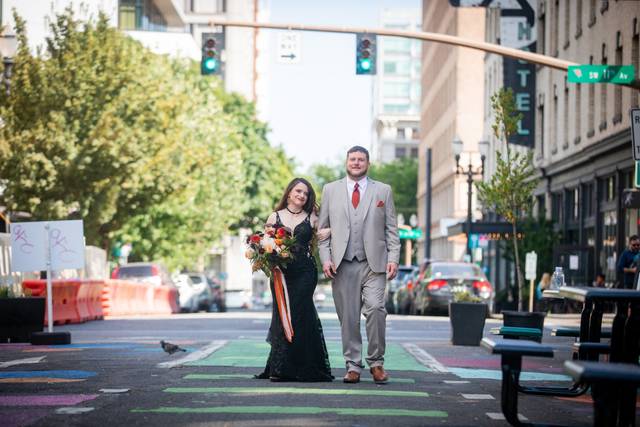 + 55

photos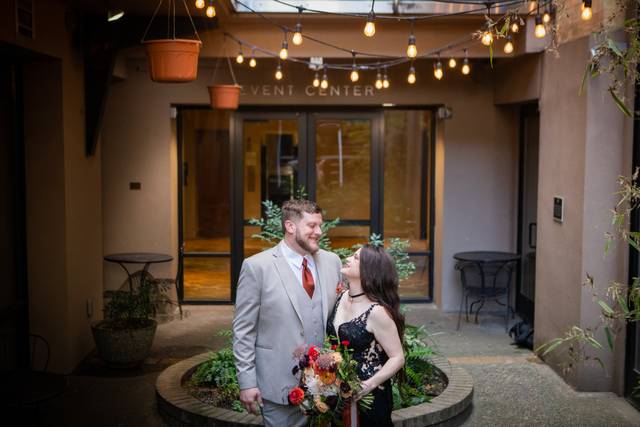 A true partner

Rachel was incredible from start to finish. She did our engagement session and wedding. For the engagement session, she helped us pick a phenomenal location based on our preferences. For the wedding, she helped us set up a timeline and kept me and the wedding party on it! She also knew a ton of great spots on the walk from our hotel to the venue that fit our theme and were a stunning backdrop for very convenient photos. Her work speaks for itself- absolutely fantastic. And the amount of great photos she provided in the edit were just way beyond my expectations. Even though she shot solo, I felt like she had a second shooter because she somehow managed to be everywhere! Scrolling through my gallery, I was able to relive the entire day and remembered little moments I had forgotten. That alone is priceless. ❤️ Her pricing is also an incredible value for the quality and quantity of work she produces. She is also incredibly fun and easy to get along with!

+ 7

photos

Hannah L.

Sent on 10/13/2022

She knows her stuff!

All I need to say is that this photo is GIVING ME LIFFFFFEEEEE!!!!
Thanks Rachel!

Emily F.

Sent on 12/24/2021

We've found our forever photographer

Rachel did our engagement and wedding photos this past year and we are beyond thrilled with how they turned out. One of the things that initially sold us on Rachel was that we would get a thumb drive with all of our pictures so we could print them however and whenever we choose. Working with Rachel was super easy and she was always very professional. When our engagement session threatened to be rained out she communicated well and offered multiple options. The wedding was a blast and Rachel helped keep everyone calm throughout the day. The pictures turned out amazingly and we can't wait to work with her again for all of life's special moments to come.

Are you interested?

Send a message

Kendal K.

Sent on 10/01/2020

Phenomenal!

Rachel is a breeze to work with and her eye for the perfect angle is amazing!! We had to postpone our "big day" but Rachel made accommodations to our package so that our "engagement shoot" was actually our small elopement this past summer. Next summer, she'll be there for our day and take even more dazzling photos we'll cherish forever!!

Truly amazing person and photographer

Working with Rachel has been a dream! We used her for our engagement and wedding. When COVID-19 hit she was willing to work and travel with us to make our day special! We were even able to do a bonus photoshoot with her! Through everything our family and friends told us how much they loved her; and then when we got our pictures we just fell in love, they were perfect!

Brandi H.

Sent on 12/29/2019

Absolutely Amazing!

Rachel is the most wonderful photographer! We kept in contact quite regularly, even though I live in LA and she in Oregon. She answered all my questions and concerns promptly and professionally.
One our wedding day, her and her assistant went above and beyond to capture the busy day and all the emotions. She was even 6+ months pregnant! She is extremely upbeat and completely flexible during such a stressful day. She was such a trooper!
I couldn't thank her enough for all the effort she put into capturing every moment!
I am going to recommend her services to anyone who is in need of the perfect photographer!
Thank you so much Rachel!!!!

+ 8

photos

Rachel LeCrone Photography's reply:

Thank you so much Brandi- It was such a joy to be apart of your wedding day. You and Matthew are such a great couple and you threw an epic party. Wish you could get married every year:)

Megan G.

Sent on 12/12/2019

Professional and personable

Finding the right photographer was one of the most important tasks in my wedding planning saga, right up there with the dress--so I went through a many-tiered process of cross-referencing referrals with ratings and then looking at portfolios to isolate a few favorites. Of the handful I was left with, Rachel was not the one who tended to pop up first in results based on whatever algorithm is in play, but she was the one whose work I liked the best. I sent a few queries out and she was the first to respond with a thorough and friendly answer to my questions. A few days later she given me another reply that was equally detailed and sincere, while the others had either not replied at all or submitted a disinterested, one line answer. I could tell immediately that there was a real person there not just some impersonal institution. She was equally easy to work with in person, managing to be both in-charge and unassuming, a leader when necessary and invisible in the background at other times. She didn't flinch at fussy kids and grandmas and had a backup plan for the rain. The manager at our reception venue was excited to hear we had hired her and mentioned that her pictures of the venue had always stood out to her. She did capture beautiful lighting in all of our photos, inside and outside, despite the cloudy skies.

Rachel LeCrone Photography's reply:

Thank you so much for your review Megan. Your wedding day was truly so stunning and picture perfect and I so enjoyed working you both. Congrats on a lifetime together!!

Brandy

Sent on 10/06/2020

Recommend engagement session

I finally relaxed toward the end of our wedding photography hours. I wish we had done the engagement photos so I could have been more ready for the big day. Rachel was so nice and patient with us. Loved her. Photos are great. She captured the atmosphere of our magical day and the scenery of the venue.

+ 7

photos

Natalie

Sent on 09/07/2019

Rachel delivered top notch work!

Rachel was absolutely wonderful to work with! My hubby and I were in AWE when the final pictures were delivered. Rachel was punctual, prompt, productive and so very professional. Rachel made us look our best and made us feel so comfortable with having her by our sides to capture our most importand day. Rachel's work was truly top of the charts and others would be crazy not to work with her. She is so warm, friendly and passionate about her work. We are so grateful that she was a part of our team on such a beautiful day. Highly recommend!! 5 stars!!

Sherry

Sent on 07/19/2019

Amazing vendor to work with

Rachel was so wonderful to work with. She was fairly priced and very thorough during the planning process. She was also so kind during the entire day even when I had a mini freak out 20 minutes before the ceremony. The pictures came out so beautifully. I can't stop looking at them!

Rachel LeCrone Photography's reply:

Thank you Sherry. It was such an honor to be apart of your splendid wedding day. Congratulations to you three!!

Melissa

Sent on 07/24/2019

Awesome, personable, fun

Rachel was amazing. She blends in well and is great with the guests. It's like having your friend at the wedding that just happens to take gorgeous photographs. Thank you Rachel for being amazing and making our day that much more.

Rachel is the best!

We were so happy that we found Rachel! She was so easy to work with and her photos are stunning. Her sweet and calm personality was so appreciated on our wedding day. She made us feel relaxed even when things weren't perfect. She rolls with the punches and does everything in her power to produce the best work possible. You can tell that Rachel cares deeply about photography and her clients. I would highly recommend her!

+ 4

photos

Chelsea

Sent on 09/14/2018

The wedding planning process is known to be grueling and finding a photographer who you can trust and who actively makes things easier is pretty key. That's Rachel. From the first message and in every following meeting all the way to the big day Rachel was a constant positive, helpful, amazing person. I think out of every person who helped out with our wedding, she was the most enthusiastic and genuinely happy person. My husband and I clicked with her right away and it ended up making for a really great picture process. She gave great direction, had such a well defined outline for what we needed to cover and she made everyone at the event feel so comfortable. I specifically got compliments about how friendly Rachel was but also that she blended it really well. She was never in our face or getting "in the way". She felt like a part of the wedding if anything. I cried when I got the first pictures back I was so happy. She really did capture every ounce of love our group had for eachother. I cannot thank her enough!

Shannon

Sent on 10/22/2020

Rachel is awesome!

Rachel was fantastic to work with. Rachel is fun, friendly, and really makes you feel comfortable. She answered all of my questions in a timely manner. She offered advice and took our own style and feedback into consideration. Our photos came out amazing. We have gotten many compliments on them. She really captured the joy and all the emotions of the day in such a beautiful. I also recommend getting one of her books. We got a wedding album and it's gorgeous, such high quality. I highly recommend working with Rachel.

Michael

Sent on 01/20/2019

GREAT Photographer

What more can we say, other than that Rachel is fun and amazing. We booked Rachel for engagement pictures and the wedding and she was always a joy to work with. We had a great time walking around downtown Portland for the engagement pictures, including taking Rachel to one of our favorite dive bars! Communication was always great, I can't recommend Rachel enough!

+ 3

photos

I have nothing but the best to say about having had Rachel as our wedding photographer! It's been 42 days since we got married, and I probably receive a compliment about my wedding photos and/or the quality of Rachel and her work daily. I think I just have the best wedding photos ever.

When I met Rachel over a year before my wedding, I just so genuinely liked talking with her that I knew I would be excited to have her around on my wedding day. She answered all my questions and really listened. She also seemed detail-oriented like me, which I liked. Rachel offers a preplanning meeting prior to your wedding day where you plan out the entire day in a very detailed way, and this is just what I needed as someone who is also a detailed planner. After having this meeting closer to my wedding date, I felt like I really had a handle over how the whole day would go. This calmed me down soooooo much!!

The day of my wedding, Rachel showed up early and she took SO MANY PICTURES! My guests and I are pretty convinced she is actually a set of triplets because she was everywhere! My guests started lovingly calling her my personal paparazzi. She really listened to what I wanted and didn't want. She nailed this one shot in particular I wanted and it's my absolute favorite (it's the one I've attached to this review). My guests and I loved having her at the wedding and she was able to capture the day in such an authentic and joyous way. I can't stop looking at my wedding photos, and neither can many of my guests.

I would hire Rachel again in a second. People who see my photos even tell me they want to hire her if they need a photographer.

Van A.

Sent on 09/17/2017

We had a blast working with Rachel! She is so speedy, she had a collection of photos posted on her blog for our family and friends to enjoy only several days after the wedding, and the photos are even better than I could ever have imagined! Our wedding day was so chaotic but fantastic in many ways and looking at these photos helps me remember what happened. Family members are still raving about the gorgeous photos and we really enjoy how she was able to capture our guests' personalities.
Outside of the quality of her photos, we especially appreciated how flexible and accommodating Rachel was with our wedding schedule/plans. She met up with us to review our plans for the wedding day and was very responsive to any changes we made after the meeting. We also appreciated being able to add or subtract items in the photography package. On the day of the wedding, Rachel was very hard working and effectively managed to wrangle together a LARGE group of people (some of whom do not speak English) for photos. We received many compliments throughout the day about Rachel's professionalism and warm personality. She is the personable photographer that you definitely want by your side on your big day! If we have any need for photography services in the future, we certainly will be contacting Rachel again.

Rachel

Sent on 02/19/2018

Rachel Lecrone is such a talented photographer, we are so happy that we chose her to capture one of the most special days of our lives. Rachel took the time to meet with us several times before our wedding so we could get to know her, talk about what we wanted, and make a plan so our wedding day photos would go off in a smooth and organized fashion. She is a true professional at what she does, and one thing I was never worried about was our photography. Her pricing is very reasonable and you can basically create a custom package that will meet your needs and budget. Most importantly, our photos are beautiful. They are above and beyond what I ever imagined they would be, and we will cherish them forever!

+ 2

photos

Rachel is a photo ninja with an amazing eye for capturing life's wonderful little moments. She made our daugther's wedding sparkle. And she's one of the nicest people on the planet. We would highly recommend Rachel in a heartbeat to anyone. - Bob & Kathy Hawkins

Daniel

Sent on 05/15/2018

Rachel is amazing! Rachel did our engagement photos as well as our wedding day. She made our entire wedding planning process easier (we used her timeline to frame our entire wedding day).
She is one of the nicest, friendliest, professional people I have ever met and working with her was a pleasure. She made us feel so comfortable during the engagement photos, both my wife and I are on the shyer side, and they were amazing. We had such a fun time on our photo shoot.
We met with her again before the wedding to go over the timeline and to discuss any specific photos and and styles that we wanted. Again she was easy going and very detail oriented. Every time we met with her we felt more at ease about the wedding day.
The day of the wedding was flawless. Rachel was great and helped us out in so many ways.
I cannot stress enough how great she is. Her photographs are amazing, she is a true artist and has such a keen eye for capturing the essence of each moment.

Carmen

Sent on 05/01/2017

After getting married and going through the rigmarole of all that's entailed, the last thing I thought that I'd want to do is write a review. Sending Thank You cards is enough of a feat, right? Well Rachel was SO fabulous, wonderful, and amazing, I have literally logged on to this site just to spread the word about how incredibly stupendous she is. Rachel immediately became the best friend that everyone wants to invite to their wedding. I would literally hire her back just to have her attend. Beyond being straight fantastic at her job, Rachel has an infectiously positive personality that makes the day even better. People tell you to splurge on the photos, and they are totally right... The difference with Rachel is the quality of those photos were breathtaking, and the value was unmatched. I cannot imagine my day without her, and I will always remember my day in a perfect light because of her. She is professional and friendly, but can still round up unruly family members in a wonderful way. She's your own person advocate when the day gets hectic. Her personality made me adore her, but her finished product made me thrilled that I hired her as my photographer. She was the BEST vendor decision that I made through the whole process, and if I EVER need any photos taken again she will be the first person I call, without question.

Rachel is a wonderful photographer. She really knows her work and is a pleasure to work with. She has great ideas. She has already sent us a sample of some of the wedding photos she took for our daughter's wedding and they truly are fantastic. Can't wait to get the finished product. So glad we found her.

Amanda

Sent on 09/28/2015

Rachel's photojournalism background really shows in her beautiful work. I am so happy we chose her to do our wedding photography and engagement photos. We are not the 'lovey dovey' type but she still was able to capture some great moments between me and my husband. She is also so great at keeping a calm presence and helping facilitate with the other vendors when I really needed it. She also spent the time to meet with us on several occasions and recommend adjustments to the timeline that really saved us in the end. We couldn't have been more happy with Rachel LeCrone Photography.

I cannot say enough good things about Rachel! Working with her was such a pleasure. We planned our wedding in Oregon from London, and from day one Rachel made everything so easy. We set up a skype meeting to get to know each other and talk about what we'd like to capture on the day. She is incredibly down to earth, easy to talk to and very professional. I knew we were in good hands even before the wedding day arrived! On the day, Rachel went above and beyond. Everyone--family members, the wedding party and many guests--commented on how personable she was and how relaxed she made everyone feel. She helped us stay to our schedule, and even pitched in to assist on some logistical things unrelated to the photography, like wrangling a microphone for speeches. Rachel is immensely talented and so fun to work with--I would HIGHLY recommend her to anyone looking for a professional photographer!

User2369336

Sent on 10/15/2015

Rachel LeCrone Photography did an amazing job with our wedding photography. I could not imagine my wedding day without her! She made sure we kept on schedule and used her creativity and talent to capture our amazing day. She went above and beyond and was a blessing to work with. I would definitely recommend Rachel LeCrone Photography to anyone who wants to capture their truly magical day!
Are you interested?
Send a message