105 Reviews
Recommended by 99% of couples
Quality of service

5 out of 5 rating

Average response time

5 out of 5 rating

Professionalism

5 out of 5 rating

Value

5 out of 5 rating

Flexibility

5 out of 5 rating
4 User photos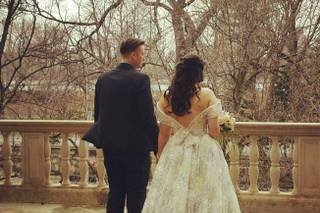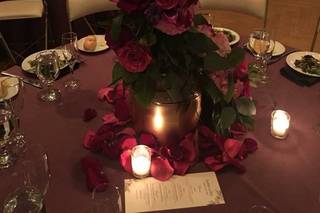 Rachel

Married on 04/30/2023

Best Decision We Made for Our Wedding!

Both my Husband and I agree that hiring Proud to Plan was the best decision we made for our wedding. We had a 19 month engagement and through that entire time, Erin was there to answer questions and calm our fears. She went through every detail ahead of our final meetings and was pivotal in our final venue walkthrough to make sure the day went as we wanted instead of the set approach the venue preferred. On the actual day of, our lead coordinator, Sammi, and her team (Katie and Grace) were absolute rockstars. As a very Type-A bride, I was able to relax and even if we had questions or concerns, Sammi and team had already solved the problem before we even noticed. We felt so taken care of by the team and they helped manage our very hectic family during all of the excitement. The day truly would not have been possible without them.

Angelica

Married on 12/02/2022

At the last minute, when I decided that I did not have time to complete everything, Erin came through and designed programs, table names, favor cards, bathroom signs, etc. She was SO affordable and totally got my vision (nobody else did). If you have a vision but don't have the time to do it yourself, hire her right this minute!

Veronica F.

Married on 09/25/2022

Wedding Coordinator Extraordinaire

Hiring Erin and her team was truly one of the BEST decisions we made in the wedding planning process. We likely wouldn't have considered using a wedding coordinator if our venue didn't require it, but in hindsight this is something that I now recommend to all my soon-to-be married friends.
From the first time we spoke on the phone, I could tell that Erin was a great match for us. She is direct but approachable, flexible but organized down to the most minute detail, and is just a fountain of knowledge that was crucial to us as two people with limited wedding-related experience.
The whole weekend of the wedding, I kept commenting how weird (but relieving!) it felt to not be "doing" anything. I'm definitely someone who has a hard time handing over control, but I felt so confident in Erin and her team's attention to detail and understanding of what was important to us as a couple. Erin and Zack managed a day-of rainstorm with ease and kept everything running smoothly the whole night, including sending us home with plenty of cake and snacks :) She has my 100% recommendation!

Are you interested?

Send a message

Mary

Married on 04/10/2022

Erin is the BEST!!!!

Erin and her team are the MASTERS! They made me feel so confident and relaxed on my wedding day. They are so organized, professional, and kind. I can't believe how lucky I was to find Proud to Plan.

Karen M.

Married on 10/31/2020

Great experience

We are so glad we hired Proud to Plan as our day-of coordinator. They were so detailed and made sure everything went smoothly. We were able to relax and enjoy our wedding day.

Sheri S.

Married on 07/25/2020

Proud to have hired them!!

Erin and team were amazing from 1st meet till end of reception! Very organized, every detail, no stone was left unturned! Very prompt to answer, easy to talk to, had fun with them as well!! She is on the ball, so happy we invested in their service, well worth every penny.

Megan

Married on 10/18/2019

Do not get married without Proud to Plan

I can't even begin to express how thankful am for Erin and her team. I knew I would never get married without her, and I tell that to all of my friends and family that get engaged. Not only does Erin make the planning process fun and exciting, she makes your day of event experience FLAWLESS. I didn't have to worry or stress about a single thing, she made sure every single detail, from décor to timeline, was in place. So many of my guests complimented how smooth and perfect the day went and that is totally attributed to Erin's work. We can not thank her enough for everything she did for us. Don't plan your wedding without her!

Allison H.

Married on 09/28/2019

Wonderfully helpful

Erin was wonderful! She crossed every T and dotted every I. When we lost our wedding venue 3 months before the wedding (due to management issues), she helped us find a new spectacular option. Our day-of coordinator, Amanda, was awesome. She was cool and in control, and I loved having her by my side throughout the craziness of the day.

Haley R.

Married on 09/19/2019

Must Have for Stress-free Planning

Erin and her team of professionals were everything we needed to help make our special day as stress-free and as smooth as possible. Everyone on their team was extremely responsive from Day 1 and provide recommendations and tidbits for other vendors that made the selection process much easier. On the day of, her team managed the catering staff, and directed the 6 other vendors on site the day to ensure the venue was exactly how we pictured/discussed in our meetings, making our dream wedding come true. All while also specifically attending to my husband and me to ensure we were well fed and hydrated through the entire day, leading right up to our departure.

Elizabeth

Married on 07/13/2019

The Best of the Best!! Proud to Plan will exceed expectations!


We feel our wedding was as close to a fairy tale as them come, and that we owe so much of the smooth sailing to Erin and her fabulous team! We are overwhelmed with gratitude for having Erin by our side throughout the process and specifically on our wedding day. I think what I really admired and enjoyed about working with Erin was how I not only felt 100% confident and trusting of her and her team because they were ALWAYS so on it, but I really felt like I had a best friend in Erin walking us through the rehearsal and wedding day trying to keep all of us in line! Erin made everything so incredibly personal and it really shined. She always kept a big smile on her face and she was so great at directing us when needed and keeping us calm and collected when those unexpected moments happened. Courtney was also incredibly kind and patient throughout the day. She helped us stay on our timeline as much as we could and lended a hand with any little thing. We also had a big surprise duet planned, and Erin and her team effortlessly helped us make it a surprise success! We knew it would mean so much to our parents especially and were so thrilled that it went off without a hitch. Our guests are still talking about it. Proud to Plan was THE best investment we could have made for our wedding day! Recommended 1000x over! Erin Proud is a ROCK STAR!

Gia

Married on 02/15/2019

Proud to Plan is the Best

Let me start by saying that we were very hesitant about investing in a wedding planner...did we really need one? Well now that we look back on our wedding day, I can't express how grateful we were to have one and most importantly that we chose Proud to Plan. We spoke to a few planners but Proud to Plan came highly recommended and was a clear winner for us.

From our first conversation, we immediately felt a connection with Erin. We bonded over sports and music and knew she and her team would work well with our vendors, which was very important to us as well. Erin and Shannon gave us a lot of amazing suggestions and thought of literally everything possible, many of which we would never have thought of. They were beyond organized and went through every possible detail on our calls leading up to our wedding. On our wedding day, the team truly took the lead and made sure everything ran perfectly. My husband and I were able to relax and enjoy every moment of our special day while Shannon, Erin and the team took care of any snafus that arose. They made sure our drinks were always filled and we were ok, our VIPs were taken care of, and all our vendors were in order and synchronized.

Proud to Plan is truly a well-oiled machine of professional planners. They listened to us, worked exactly with our wedding vision, and were there throughout our day with their bag of tricks and binder making sure everything was perfect and so that we could enjoy everything, and thanks to Proud to Plan it was. We would recommend them 100 times over and are so thankful we chose them, they were well worth the investment! Thank you guys!!!!

Allison

Married on 11/09/2018

Erin and her team are amazing!

When I first got engaged my mom said "Allison I want to give you a gift of a wedding planner at least for the day of the wedding." I said I really didn't think it was necessary as my Mom and I are pretty organized and detailed oriented people. Well let me tell you I am so thankful she did and I am even more thankful it was Erin Proud! When I say this is one bad to the bone boss lady that's an understatement! She was absolutely amazing to work with from the beginning to end! A ton of positive energy, super responsive, so organized, and really just cared from the minute I met her. The day of the wedding she had Shannon and Courtney helping her, they were such a bonus and kept checking to see if myself, husband, and anyone in the bridal party needed anything. I didn't have to deal with anything the day of the wedding. Erin and her team knew exactly what we wanted and executed it perfectly if there were any minor hiccups I didn't even know about it. Also they decorated the backdrop of our ceremony and the fireplace to perfection. I can't thank Erin and her team enough for helping to make our wedding day the BEST DAY EVER!

Karen

Married on 10/20/2018

Erin & Proud to Plan team are amazing!!!

Erin and team are amazing! She was able to create a dream wedding for us and we are so happy that we had Erin helping us to spearhead the wedding.

Erin is sharp, on top of everything, and so wonderful to work with! We had several meetings leading up to the wedding, and Erin was instrumental in coming up with great ideas, and letting us know what we needed to prioritize. However, the week of the wedding is when she really helped us pull together the beautiful fall wedding we dreamed about! With last minute changes, Erin handled everything like a dream, kept us on track, and executed a flawless wedding that our family/friends are still raving about! Erin is a badass and we couldn't have imagined our wedding day without her!

Christine

Married on 09/22/2018

Such an amazing team!

Working with Erin was one of the best choices we made for our wedding day!! Erin was 100% on top of every detail from the day we signed the contract and it took SO much stress off knowing a professional was handling all the details.

We referenced Proud to Plan's planning packet throughout the whole process. Timeline? In the packet. Tipping questions? In the packet! Not that I didn't email Erin on a regular basis! :D Once we got closer to the wedding I sat down with Erin once in person and then my fiancé and I had two Google Hangouts for the last planning meetings. It was really nice to work with people tech savvy enough to not have any issues with this - especially since we were planning from CA. Soon after our meetings Erin would have updated her master sheet with all the new details and highlight everything we still had open. It was so helpful!

Now for day of. Total godsend. Erin n and her two assistants Stephanie and Shannon were totally on it. One assistant was dedicated just to me and my fiancé, one was dedicated to rental deliveries, and Erin was there overseeing everyone. We still laugh that Stephanie never said a word about it but just had two umbrellas hanging on her arm for our entire photo session (so hours) just in case. But it just shows you how prepared they are!

Book Erin and her team. They are amazing and will make your life so much easier and do a stellar job!


Michelle

Married on 09/15/2018

Hiring Proud to Plan was the best money I spent on my wedding, hands down. While I just used the service for their wedding coordination, Erin and Amanda were always available to answer my questions and suggest vendors where I had gaps, months before my wedding. On the day of our wedding, I felt so relaxed and stress-free because I knew Amanda and team had everything under control - and our wedding was perfect because of Proud to Plan! Could not recommend them more. Thank you!!!

Valerie

Married on 08/18/2018

This was the easiest and best money that I spent on my wedding! I decided to book Proud to Plan for Day of Services and they offered sooo much more than that. We worked closely together for the entire month before my wedding to make sure that every detail was perfect. Erin's team ensured that any and all of my concerns were addressed day of (including last minute weather checks, reception details, microphone placements, last minute rentals, etc.) I did not have to worry about anything due to this team! THEY ARE AMAZING. Book them now to ensure that you get to enjoy your day with absolutely no worries!!

Tracey

Married on 07/21/2018

Hiring Proud to Plan is the best decision a bride can make! Erin, Amanda, and their team made my wedding day (7/21/18) so seamless! I can't thank them enough for all their hard work in making my wedding day a success :)

Laura

Married on 05/27/2018

Absolutely exceptional!

All I can say is WOW - Erin is absolutely the best on every level, and everyone should work with her. I cannot possibly say enough about how exceptional her coordinating was. From the moment we first met with her to consider whether or not to enlist her services, the bride, groom, and our families felt completely at ease, knowing she was going to ensure everything not only went smoothly - but exceeded our expectations. She went *so far above and beyond* what we felt like we were actually paying her for: the amount we paid would have been well worth it if she'd done half of what we wound up doing for us. She recommended vendors who were equally stellar (and quite good financial values, helping us stay on point with our budget), and her whole team made the day a total dream. We would never have found our unbelievable florist without her guidance, and Erin's connections to different vendors she has worked with before and built strong relationships with helped grease the wheels so that we were treated like VIPs by everybody along the way. Erin was an absolute godsend in terms of sanity when we were planning from afar, and she dedicated an inordinate amount of time to making sure she fully understood what our vision and aesthetic were so that she could essentially execute it for us without us having to do anywhere near as much work as I would have thought with the tier of package that we purchased from her (not the top tier). As an extremely busy bride and groom not living locally, we were concerned about staying on track with to-do's, and she kept track of everything for us, never proving overbearing but at the same time always being completely available and subtly ensuring we were on target so that nothing could fall through the cracks. And on the day of, she made everything absolutely flawless. For instance, there was an issue with the limo arrival that I never even knew about until days after. In short, hire Proud to Plan - you will NOT regret it!

Claudia

Married on 02/24/2018

Erin and her team are amazing! The To Have and To Hold package was a lifesaver and a bargain. I live in Maryland - my daughter and the wedding were in NY. Erin made just one site visit and was able to pull it all together. She kept us on track for the final months and made sure that everything was a go in the last few weeks. We didn't have to sweat any of the details during the weekend of the wedding. She is the consummate professional and so lovely to work with. I've used planners in the past - Erin is by far the best. I'm going to recommend her to everyone I know!

Lindsay

Married on 11/25/2017

Proud to Plan was amazing! We hired them as our day of coordinators and were so glad we did! They were so helpful and responsive throughout the entire planning process, offering insight and assistance, and were on top of every detail. I didn't have to worry about a thing the day of the wedding, and they confirmed all our vendors the week of so we didn't have any last minute stress. We would highly recommend Proud to Plan!

Liliana

Married on 05/20/2017

Proud to Plan is the best of the best! I was an out of towner that had big ideas and big dreams for my wedding, which was to be held in Philadelphia. She made the process a breeze! She was so kind, upbeat, fun, personable, caring, creative, honest, professional, and really listened to you. Planning with her was so much fun throughout our time together before I unfortunately fell ill. She was so kind and understanding when I could no longer use her services. She really wants to get to know her clients and makes the extra effort. I feel confident that my wedding would've been a dream come true with Erin as my planner. I most certainly recommend Erin and Proud to Plan services for anyone but especially out-of-towners. It's difficult being so far from all the planning but she made it so easy! Her expertise and knowledge in the business allows you to receive the best vendors and product for whatever budget you may have. All the detail that was exhibited in her ideas, emails, phone calls, vision boards, Pinterest, etc was so impressive. She was such a pleasure to work with and I would recommend her time and time again. Thank you, Erin!!!!

Margaret

Married on 11/11/2016

i would recommend Proud to Plan to any couple -- regardless of how hands on you'd like to be in the planning process. I was very involved in brainstorming and sharing ideas for our big day, but without Erin and her team, I was feeling completely overwhelmed when it came to putting it all together and bringing it to life. We worked directly with Erin leading up to the day, and she gave us invaluable insight to incorporate each one of our ideas. She provided us with budget information, design boards, and a detailed outline for the entire day. She made coordinating with vendors a seamless process and took so much of the work off of our hands so that we could enjoy the planning process without the stress. Day of, we were able to just focus on enjoying ourselves knowing that Erin and her team had everything covered. Their level of organization was phenomenal. They were absolutely fantastic and brought our dream day to life!

Kristen

Married on 10/29/2016

Where do I even begin with the WONDERFUL recommendation I want to leave for Erin & her Proud to Plan Team?!! When we started the wedding process, Erin was recommended to us by many friends. My mom was hesitant and told me "we did not need a day of wedding planner", but after ONE MINUTE of sitting down with Erin, she immediately changed her mind! Erin does EVERYTHING (and when I say everything, I mean it!) She made the process SO SO SUPER EASY FOR ME! She met with me 3 times prior to my wedding to discuss all of the ins & outs of the day. The week before our wedding, she called me for one last final phone meeting to confirm all of the plans & then SHE took care of reaching out and confirming with all of my vendors. In fact, as soon as my vendors found out I was working with her, they preferred talking to her instead! (That's how well known she is in the Philadelphia, Delaware, & Jersey area!)

Of course, the wedding day was absolutely perfect, but let's be honest, it wouldn't be a wedding if it didn't have a hiccup or two, right?! On the night of my rehearsal, we got to the church to find ANOTHER wedding there ready to rehearse as well. The church told me there was a mistake with double booking & then even proceeded to tell me that they didn't have my wedding in the books for the next day! AH! A NIGHTMARE for a bride to hear the day before her wedding, right?! NOPE-- not for me! Erin took care of it all! She called everyone she needed to immediately and got the situation under control. We were able to rehearse (first, before the other wedding too might I add) and got to our dinner right on time! THAT'S HOW GOOD SHE IS!

I could go on with the endless stories of all the things she did to make my day PERFECT, but then you would be reading a novel (which this is turning into). Bottom line- you HAVE to hire her and her team! They are absolutely worth every single penny! Erin - THANK YOU! Love, Kristen & John Cavanaugh

Karen

Married on 10/08/2016

Best.Decision.Ever hands down! We would give Proud to Plan 6 stars if we could!
We chose the the "To Have and To Hold" package and then almost at the last minute asked Erin to assist us with our rehearsal. During our consultation, Erin was extremely helpful and immediately very forthcoming with advice and recommendations. She then made the brilliant decision to pair us up with Becky as our Lead Coordinator. Elegant and the consummate professional, Becky worked through last minute changes and overcame obstacles leading to a seamless and unforgettable 12 hour wedding day! Admittedly, the the upfront "homework" took time but on our special day Becky was armed with a big heavy binder complete with the details of what seemed like every minute of our ceremony and reception. We were able to relax and savor our day's events, because we were confident that we were in good hands. Erin even unexpectedly stopped by to help because one of the day-of coordinators was sick. We can not thank Proud to Plan enough!

Emily

Married on 09/18/2016

Your wedding day can be stressful… if you don't have Proud to Plan by your side! We had the pleasure of working with Erin, Amanda, Gina, and Lindsay, all of whom helped make our wedding day perfect. The Proud to Plan team is on it – they are organized, efficient, and professional. This is my family's second time working with Proud to Plan; we also had the pleasure of working with them for my sister's wedding a couple of years ago.

We hired Proud to Plan for day-of wedding coordination. Leading up to the wedding Erin answered our questions, provided guidance, and put our minds at ease that everything would run flawlessly – and it did! Erin created our schedule, made sure she and her team knew what was important to us, and created the most amazing document outlining every detail mapped to every minute of the day. Her team also managed week of vendor confirmations allowing us to enjoy the week leading up to our wedding. Day-of, Amanda and her team were amazing. They executed perfectly, did not leave one detail overlooked, and treated us and our family like royalty. We did not have to worry about anything and instead were able to focus on enjoying our wedding day and could truly be in the moment. We highly recommend Proud to Plan. They are one of the best investments you could make for your wedding!
Are you interested?
Send a message