43 Reviews
Recommended by 100% of couples
Quality of service

5 out of 5 rating

Average response time

5 out of 5 rating

Professionalism

5 out of 5 rating

Value

5 out of 5 rating

Flexibility

4.9 out of 5 rating
81 User photos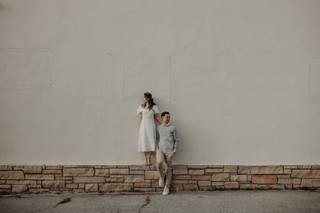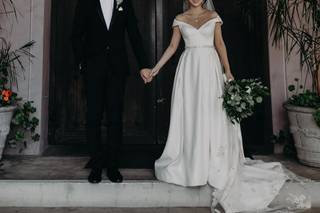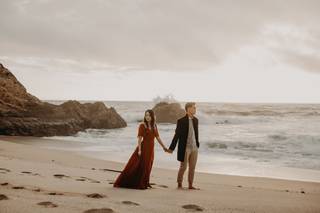 + 77

photos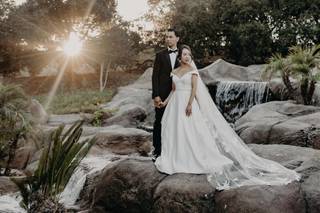 Featured

Kaitlyn R.

Married on 05/02/2022

Started as Vendors and Ended as Friends

Shannon and her photo/video team are outstanding. From 4-wheel driving up a mountain to get the perfect engagement photos to boudoir and intricate details on our wedding day. This woman and her team can do it all! She ran with every one of my ideas even when they were out there. She is an absolute blessing and an amazing person. I was honored to have her be a part of my day that I dreamed of since I was a child. I will be using her and her team for every milestone in my life. I now consider them friends and they will have a special place in my heart forever!

+ 14

photos

Roxane G.

Married on 11/19/2022

Wedding photography and videography

I am so grateful I found Shannon and her team at Preserve Studio. Their work amazed me from the start, but after meeting for the first time I found that beyond their beautiful photos and video were professionals that I didn't know I needed. Shannon walked us through the timeline and logistics of our unconventional wedding weekend in Yosemite, and her flexibility, creativity, and expertise really helped us to achieve the best weekend ever!

Ray C.

Married on 11/10/2022

Preserve studio or bust

When an opportunity to cash in on a team that operates at a level as high as 'Vogue' magazine, Dreamforce, etc....you take it. There's simply not enough room in this review section to cover all the high praise's the team rightfully deserves. Credit goes to my beautiful wife for finding Shannon. As nerve wrecking as 'our day' was, the entire process leading to, takes the cake. Shannon is extremely savvy when it comes to detail. From start through to finish, she painted a picture none of us could have imagined. It was love at first consultation, we were so relieved and had a concrete plan on how our day were to go. I'm not one to be photogenic, and can speak the same for my wife. I don't consider myself to be photogenic one bit and can speak the same for my wife. We've had an engagement shoot (with another photographer) prior but I wasn't too keen on how they turned out. I was even more sold on how our engagement photos turned out. She captured us in our utmost 'natural' forms and created an environment that made us extremely comfortable to be ourselves and take the shots that best represent us. Fast forward to our day. everything went so smooth. She's great in execution and moves the process along in precision. She partners greatly with other vendors to make sure timelines are met. It was a cold day in the sierra's and our immediate families and us were freezing. In light of that, she managed to quickly capture key photos in few takes.

I was a bit reluctant to opt into the video package, but now after seeing the final product, am relieved we did. Worth every penny! Every minute detail was accounted for by a extremely experienced team (and thus shows in the end product. Our day went by extremely fast, I'm so relieved that every minute detail to our day will live on forever. To also mention that they were so awesome to work with, made the day that much better.

I can't recommend Shannon and her team enough and would hate for anybody to miss out on such a gem!


Are you interested?

Send a message

Cynthia K.

Married on 08/13/2022

We LOVED Our Wedding & Engagement Photos!!

Shannon is truly such a rockstar photographer! We went with Shannon for our engagement & wedding photography and we are so glad that we did - one of the best decisions we made! We fell in LOVE with the romantic and moody style of her photography, and we were so incredibly happy with how our photos turned out. My husband and I aren't the most comfortable in front of a camera, but she made it so easy for us and also made us look so natural in photos :) She perfectly captured all the best moments of our day for us to look back to and we will treasure these for years to come.

Shannon also helped with finalizing our wedding day schedule, gave us tips on what we can wear for our engagement shoot, single-handedly wrangled 100+ people for a massive family photo in a matter of minutes, and above all, so fun to be around all whilst being super professional!

Shannon, thank you for traveling to our wedding location to capture our special day. We consider ourselves so incredibly lucky to have found the most perfect photographer for our day!

+ 2

photos

Cinda G.

Married on 05/30/2021

Amazing from the start

I am still in the planning stages of my wedding but I had to stop and recognize Shannon because she is AHHH-MAZING! She worked around my schedule for an initial phone consultation and by the end of the phone call I already felt so much less stress. She really went into detail about what I love, the types of photos I want and the type of relationship my FH and I have. She even mocked up a full day of schedule for me! I felt like I was talking to a friend, not a vendor. She just made me feel so comfortable and I haven't even met her yet! For those brides-to-be like me that are feeling so much anxiety, Shannon is just so incredible.

Alyssa C.

Married on 10/24/2020

Incredible, Professional, Amazing!

Don't walk, RUN to Shannon and her team at Preserve Studio. She endured countless phone calls filled with worry and indecisiveness due to COVID and handled each one with patience and grace. She ultimately made our elopement a flawless event. I couldn't be happier with the way that the photos and our wedding video turned out. We also used Shannon's floral company, Rose Marry and Vine, for the flowers.

Nariya C.

Married on 09/18/2020

10,000,000,000 stars for preserve studio!

I'm very picky with photos and was definitely on a hunt for someone who would be able to capture our most important day the way I have always imagined. After a long search of looking at over a hundred photographer's websites/portfolios across many platforms on the internet, I finally found Shannon. Her work is just so stunning, and the thing I noticed the most was how well she captures emotions in her photos. Her work is not just beautiful pictures -- they tell stories. And that is what I was looking for.

We scheduled a phone consultation with Shannon, and we instantly felt a connection. Her super bubbly personality is just so lovely and fun, and she really makes everything as stress free as possible. Shannon is very detailed and professional in the most relaxing way.

Our first photoshoot was our engagement photoshoot. Shannon sees things that other people don't. We went to a campground and took photos with a bunch of wildly shaped branches, and climbed a giant dirt mound in the middle of nowhere for the most gorgeous sunset photos. We trust her completely and will do anything she tells us to, no matter how weird it may sound, because we know the outcome would be amazing, and it truly is.

Our wedding was supposed to be in September 2020, but of course with the pandemic we had to postpone. We decided to elope on our original date, but then California was on fire around the location that we had planned, so we also had to postpone that last minute, too. Shannon was so beyond understanding and she even helped us look for a new location and a new elopement date. Most of her other clients also had the same problem with postponement, and she was juggling all the rescheduling with grace and was still as calm and fun as ever.

Shannon planned the timeline on our elopement day for us, and her mom did our stunning florals (check out RoseMarry & Vine for amazing florals). Shannon and her lovely assistant, Anne-Allyce, helped navigate our day flawlessly, and of course captured all the beautiful moments perfectly. Our photos turned out amazing as expected and we can't wait til we can have our big wedding next year!

Hire Preserve Studio and trust Shannon to do her amazing work. You will not regret it. Shannon is worth every single penny and beyond. We would give her a gazillion stars if we could. Photos, videos, personality, customer service, work ethic, and emotional support -- all perfect.

+ 2

photos

Colleen S.

Married on 07/25/2020

5 Stars for Preserve Studio

We are so happy with our wedding photos and our experience with Shannon. She helped with so many ideas and really brought our vision to life. She was easy to work with and I've already recommended her to many friends!

+ 3

photos

Chelsea

Married on 07/17/2020

Absolutely Amazing!!

Shannon and her team are the wedding dream team. I cannot recommend them enough! Her photos came out fantastic and I'm sure we will be drooling over them for the rest of our lives. We are one of the couples that were caught up in the wildness of 2020 and we planned 3 weddings all together. Shannon was there for us every step of they way. I have actually been working with Shannon for about 6 years. She has done all my portraits since I was 15 years old and I will never hire anyone else. Also she has a sister floral company that I worked with for the first time called Rosemary and vine. If you haven't booked a florist, definitely take a look at them. Their floral was absolutely breathtaking! It just about brought me to tears. A huge thank you to Shannon and her whole team!

+ 5

photos

Melinda B.

Married on 07/11/2020

Preserve Studio "Rocks"

Above and beyond our expectations! Preserve Studio photography provided us with results that we will treasure forever! Both our engagement and wedding photos were stunning. We love that Preserve was so flexible and willing to be adventurous and at our side at all times! You are in great hands and everything feels natural and fun! Our love was captured so beautifully!

+ 4

photos

Christy K.

Married on 06/13/2020

They are amazing!!!

We had the pleasure on hiring preserve studio for our wedding back in June. They also did our engagement photos up in Sutter Creek California. Shannon made our experience so much fun she's so outgoing and makes you feel so comfortable in front of the camera. Her vision for things is beyond amazing. She's definitely an ARTIST! We also have them to our videography I am so particular about my music choice but unfortunately due to copyright issues we weren't able to use the song so I trusted Shannon to pick our song and she blew my mind what the final results of our video! Thank you so much Shannon and the preserve studio team because of you our day will be remembered and such a beautiful way!
Christy & Steven Komorowski

+ 2

photos

Breanna

Married on 09/14/2019

Amazing, talented, must hire!

I originally hired Shannon and her team for our wedding in 2019 ( photography, videography, and floral) and since then we have done multiple projects together i.e. anniversary shoots, headshots, capturing our business. I am always completely blown away by the quality of their work, their vision, talent and over all just so fun to be around. Shannon is an absolute gem and her team is right there with her. I love how adventurous they are and they will always get an amazing shot. Highly highly recommend Preserve Studio and Rosemarry & Vine!!!!

+ 3

photos

Alyson

Married on 04/13/2019

Preserve Studio is the best

Upon getting engaged, my wife and I sat down and really decided what aspects were most important to us regarding our special day. My wife being a photographer, she cared most about how our memories were captured. Preserve Studio was our first choice, and after the initial conversation our decision was only solidified even more. We hired Preserve to shoot our wedding here in Stockton, as well as adventure out to Iceland with us for a more personal wedding shoot + video. There are so many photographers out there, but very few have the know-how and confidence in what they do the way that Shannon does, this absolutely translates in the consistency of quality in her work. Her communication is ultra clear and how much she loves love makes the process so fun. She is incredibly comfortable to be around, and isn't afraid to do whatever she may need to, to get "the shot"- which makes for some seriously epic photos. Preserve Studio built a relationship with us, treated us like family, and gave us memories that we can pass down for generations. We are forever grateful and highly recommend them to everyone! -Aly & Will

Kelcie W.

Married on 01/19/2019

Perfection

You will be amazed at Shannon's talent and keen eye. I honestly have the most stunning engagement and wedding photos of anyone I know.

+ 2

photos

Alyssa V.

Married on 01/09/2019

The best experience EVER

Shannon and the team at Preserve go above and beyond for clients. They are available to you in every capacity making your photography dreams come true. I was blow away by their attention to detail (every single part of my vision came to life, even the parts that I thought were too far fetched) and their ability to create something stunning and unique. I have now used them for 5 projects and every single one hits the mark. I am completely in love with my photos and video for every project and I will continue to be a loyal customer!

Lindsay

Married on 09/21/2018

Creative and talented professional. I met Shannon with Preserve Studios when she was providing videography services at my best friend's wedding. After becoming engaged soon after, I looked through her portfolio and loved her work and style of photography. After our awesome engagement shoot, I am very confident and happy with my selection of this very important wedding service! She's responsive, personable and has a beautiful eye for finding the shot. My fiancé and I look forward to working with her on our wedding day.

Torrie

Married on 08/04/2018

They Create Magic

This team is magical. We book Shannon for our wedding. She met with us and made us feel so comfortable about her vision that we booked her right away. She was so amazing in how she cared for us and our special day that I booked a separate shoot before the wedding. Her vision is simply amazing. Her team arrived for our wedding and became a part of our family. There are no words for how seamless they work together. The cohesiveness is astonishing and they truly made our day one to remember. When people comment on how amazing the camera crew was before they even see the finished product- it means something. And the final product was a magical dream come true. I am looking for reasons to work with Preserve Studio again. Side note they also have a company that does breathtaking floral arrangements. Our wedding would not have been the day it was without Shannon and her amazing team answering questions, having their incredible vision, and all of their support.

Jose

Married on 07/01/2018

Made our photo shoot very easy and natural for us. We had a beautiful spot in Lake Tahoe.. Thank you so much.

Kaitlyn

Married on 05/19/2018

We used Preserve Studio for our Videography and for our Floral for our wedding. From my first conversation w/ Shannon, I was hooked. She explained everything to me and I was pleasantly surprised that she offered to do my floral as well! She made sure to stay in my budget but still give me everything I wanted for my rustic wedding. Every question I had, she answered and was always available for me. The day of the wedding was absolutely amazing. The floral arrangements were beautiful and above and beyond what I expected. Shannon was so accommodating the day of and captured all the perfect moments. Her team was super friendly and accommodating as well. We just got our video back and it is more than we could of asked for. We absolutely loved it! She also made us an extra video of me and my bridesmaids basically doing a rap video lol. It was hilarious and just another added bonus on why Preserve Studio is so awesome! We recommend Shannon and her team to anyone! We can't thank you guys enough for everything, you truly made a wonderful impact on our wedding day!




Melissa

Married on 11/04/2017

Shannon was great from the first conversation with her. From the start, we told her what we were looking for - artsy, different angles, emotion, story telling - not just the same cookie-cutter wedding photos. We wanted someone who we could trust to tell us what to do and how to pose so that our vision would be carried out. Shannon did just that!

Our engagement shoot was the perfect opportunity to familiarize ourselves with Shannon and get comfortable in front of the camera. In keeping with our wedding theme, she recommended Lodi Lake which resulted in beautiful, outdoor photos. I let Shannon take control of the shoot, and even sent her pictures prior to the shoot of possible wardrobe outfits, which she provided feedback of what she thought would look best!

For our wedding day, we used her experience to put together our entire wedding schedule of events. I don't know how she did it, but she got so many shots and different angles throughout the day! Her assistant, Ben, was awesome as well! Our family and friends cannot stop commenting about how perfect our pictures are! Just yesterday, my coworker said our pictures look like they should be in a wedding magazine!

While we won't be having another wedding, I hope that we will have the opportunity to work with Shannon again in the future!!


+ 7

photos

Hieu

Married on 10/21/2017

Amazing photographer. I usually don't like being photographed. Shannon and her team made me feel at ease on our wedding day! So fun to work with.

Maigan

Married on 10/21/2017

Shannon and her team made all of my wedding dreams come true!! They were all amazing!

Veronica

Married on 10/07/2017

Absolutely loved working with Shannon! She was so passionate about her work and making sure that our day was as special as could be.

Sarah

Married on 07/21/2017

Beautiful flowers! I loved them so much more than i ever dreamed! I didnt know anything about flowers and you took my dream wedding photos and made it happen along with your personal touch! Thank you so much!

Michelle

Married on 05/20/2017

Working with preserve was a breeze, we couldnt be happier with our highlight video. Thank you guys for capturing our special day.
Are you interested?
Send a message