174 Reviews
Recommended by 94% of couples
Quality of service

4.7 out of 5 rating

Average response time

4.7 out of 5 rating

Professionalism

4.7 out of 5 rating

Value

4.7 out of 5 rating

Flexibility

4.7 out of 5 rating
10 User photos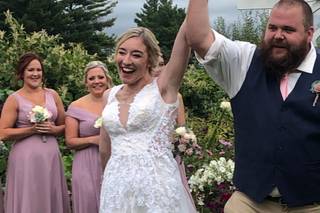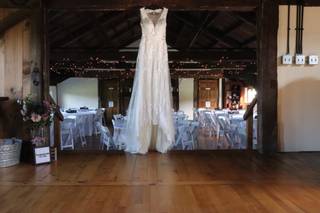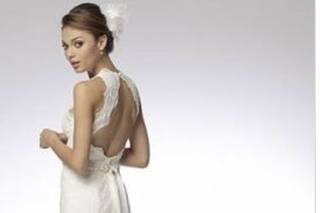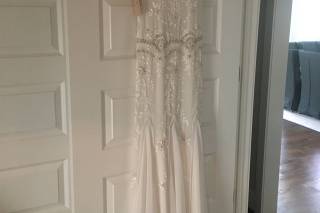 + 6

photos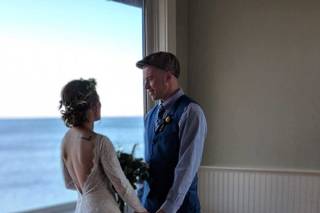 Elisabeth R.

Getting married on 10/14/2023

Wrong Dress. Right Experience.

Although the dress I purchased didn't end up working out (due to some staining issues), I had a wonderful overall experience with Christie at PreOwned Wedding Dresses.

As soon as I realized the issues, I contacted PreOwned, and immediately received a prompt, friendly response as to what the next steps were. Christie made the process of returning the dress extremely clear and simple for me. Per PreOwned's Policy, I was expecting to absorb the $50 shipping cost myself, but once all of the necessary paperwork, etc. was finished, Christie let me know that the company would actually be refunding my shipping as well. This exceeded my expectations and really made me feel that PreOwned takes their customer happiness seriously.

I recommend PreOwned as a responsible and customer-centric company. Thanks so much Christie!

Samantha K.

Married on 10/01/2021

PreOwnedWeddingDresses

PreOwnedWeddingDresses is the perfect platform to buy/ sell your dresses! The website is efficient and very easy to use. I would highly recommend PreOwnedWeddingDresses to anyone!

Kim H.

Married on 04/16/2020

Endless selection of high quality dresses

Although I haven't purchased my wedding dress yet, this site has been a huge help that you just can't find in a boutique. The amount of designers all in one place, for a budget that suites YOU, and you can search by style, size, etc. I was able to find an Ines Di Santo gown from 2015 that is extremely similar to the 2019 collection for a fraction of the price!

Are you interested?

Send a message

Caroline

Married on 09/14/2019

Gave me the dress of my dreams

I went to David's bridal with a price in mind yet fell in love with a dress way beyond that. I was honestly devastated until I found this website not only did I find my dress but I'm my size altered to my height it was as though it was truly meant to be. The purchasing process/communication with the seller was amazing!!

Erica

Married on 08/03/2019

Bridesmaid dress sold

I started looking at preownedweddingdresses.com for my own bridal gown. After being in a few of my friends weddings as a bridesmaid, I figured I would test my luck selling one of the dresses on the site. I posted the dress not expecting it to sell quick, but it did! I was surprised and excited because someone else could buy it at an affordable price and I would get a little money back too. I love this site and plan on selling the rest of the dresses soon.

Elizabeth

Married on 06/08/2019

PreOwnedWeddingDresses.com was so easy and quick to use!

Emmalee

Married on 12/19/2018

I was initially skeptical of selling my wedding dress online, but I am so glad I took a chance with this site! Listing my dress was very straightforward, and communicating with buyers was quick and easy. I like the fact that they send text notifications to let you know when you've received a message through the site. The listing fee of $25 is reasonable, especially since your listing never expires. My dress sold within 24 hours of listing it, and I was able to recoup most of what I initially paid for it.

Esther B.

Married on 11/10/2018

I love it!

Selling a dress on here is incredibly simple. The directions they provide are logical and uncomplicated, and allow you to buy or sell an item and/or contact the buyer or seller easily. You get charged a one time $25 listing fee, but the gown stays up until it is sold. No hidden fees, no ads. Very straightforward, honest, and easy to use! I love it!

Angela

Married on 09/16/2018

I purchased a wedding dress that I loved but no longer needed. I called around town to local wedding shops to see if they took pre-owned dresses and someone recommended preownedweddingdresses.com. It was super easy. They helped me assess the value of my dress and gave me instructions on the best way to take payment. I just listed and had to respond to a few emails then it sold. it was great that even though I had my dress altered, the person who bought it loved it and all she had to do was steam it. I wish I had known about the site before I spent full price on the dress. Mine still had the tags on it when I sold it. The great part of this site is that they charge a small flat fee of $25. I was going to have to split the sales amount with a local store.

Whitney

Married on 09/15/2018

I bought my dress for 80% off the retail price and it's gorgeous! I can't wait to wear it on our special day.

Evelyn

Married on 09/01/2018

Preownedweddingdresses.com was amazing!!! My wedding dress and veil were sold in less than 6 months! I was nervous at first and skeptical but their website helped with every step of the way including starting my posting and all the way to how to send my dress out. The website was super easy to use and made it extremely easy to sell my dress and veil. I would recommend this website to everyone!!!

Christine

Married on 08/25/2018

Easy listing and fast sell

I love that PreOwnedWeddingDress only takes a $25 commission to list the dress and not a % of the sale. I was able to sell my dress in a week! Highly recommended!

Kemia

Married on 08/11/2018

thank you so much for helping find the perfect dress for my day

Jackie

Married on 08/05/2018

This website is amazing. I've bought and sold from this website, and each experience was flawless. Although it's nerve wracking to by a dress (especially a wedding dress) online - they make the buying experience comfortable and communication is easy.

Mary

Married on 07/14/2018

I just bought my wedding dress from a seller on this site, and couldn't be more pleased! I was initially nervous about buying my wedding dress online, but the whole process was extremely easy.

My dress that had been worn once. It arrived in mint condition and exactly as in the photos. I was afraid I would see wear because it was a "used" dress, but it looks brand new. It's easy to forget that most of the dresses on this site have been worn ONCE. How much wear + tear does any dress have after one wear?!

An unexpected perk of buying preowned was connecting with the girl selling the dress. She worked with me to ship the dress internationally and sent the sweetest card. It's neat to buy a dress with a more personal story than off-the-rack!

Olivia

Married on 07/07/2018

It has been a good experience so far listing my dress for sale.

Karen

Married on 06/23/2018

PreOwned Wedding Dresses is fabulous if you are looking for a deal on a wedding gown. I actually bought a gown and sold a gown on the site. I ended up getting a back up gown in case the first one. I sold the unaltered one after my wedding. The site was easy to use in both instances.

Michelle

Married on 06/23/2018

Such a great idea and well executed. Made my wedding experience better!

Shiva

Married on 06/16/2018

Sold my dress quickly and easily. Such a smooth process. Would highly recommend to any brides looking to sell their wedding dress!

Olivia A.

Married on 06/16/2018

Quick and Easy!

PreOwnedWeddingDresses.com is an easy-to-use platform for selling gowns. I had great success on the website and would highly recommend it to anyone looking to sell their dress.

Kate

Married on 06/09/2018

Easy to use, great site!

Easy to use service, great user experience. This site was so easy to use to sell my wedding dress! Receiving text messages every time someone would message me was great, that way I wouldn't forget to write anyone back.

Yesul K.

Married on 06/02/2018

Excellent, user friendly

Very easy to sell my veil. Websitehas all the information I needed to sell it successfully!

Casi

Married on 05/12/2018

I've sold 2 dresses on PreOwnedWeddingDresses.com so far and it has been a great experience! They make it easy to post lots of photos and ask all the right questions so that the buyers have all the information they need. I love that they give advice on what payment methods to use, return policies, and even shipping methods! I was able to sell my wedding dress in under 1 month!

The best part of their service is that the posting fee is so minimal, who can argue with $25 and you get to keep all of the $ from the sale of your garment!

Mindy

Married on 04/28/2018

This website made re-selling my wedding dress SO easy! Would definitely recommend!!

Shyann

Married on 04/07/2018

I was initially really nervous about buying my wedding dress from an online used site- but after months of searching and knowing exactly what I wanted there was no way I was going to spend the thousands that particular dress required. So I started looking on this site and stumbled across a woman with an exact replica of the dress I had been looking for. I was shocked at how responsive the seller was- it was as easy as emailing back and forth. She sent me tons of detailed pictures and answered all my questions. After I paid for the dress she had it shipped out within 2 days- updates me with tracking and kept in touch when I began to get worried because a snow storm delayed the dress's travel. I would 100% recommend this site to any bride looking to spend a realistic amount on a dress and have the process easy and simpler than having to be in and out of bridal salons.
Are you interested?
Send a message