28 Reviews
Recommended by 98% of couples
Quality of service

5 out of 5 rating

Average response time

4.8 out of 5 rating

Professionalism

4.9 out of 5 rating

Value

4.9 out of 5 rating

Flexibility

4.9 out of 5 rating
10 User photos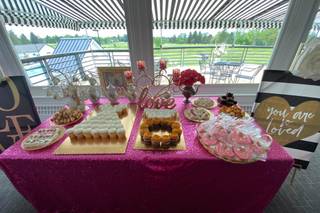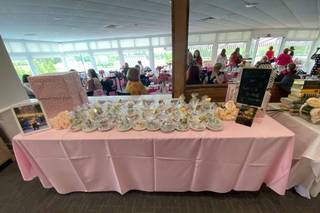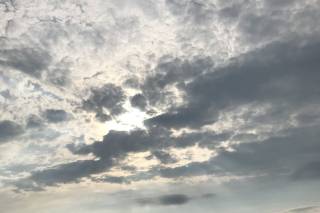 + 6

photos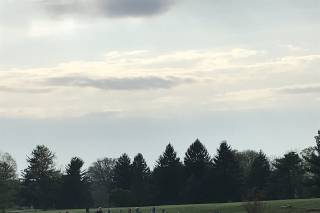 Katie C.

Married on 07/08/2022

Beautiful Bridal Shower wish I used for Wedding!

I had my bridal shower at 1912 Club last May and it was so beautiful! This was during COVID when restrictions where in place so they were willing to have a backup plan if the capacity size had to change (thankfully it didn't!!) Jennifer and the club were wonderful to work with! They have done a lot of renovation and upgrades to the club and it looks incredible! The food was one of the best meals I've had! The atmosphere was so great that my parents wished we would've had my wedding there! I will definitely being use 1912 for future events and tell everyone about it! My guests were surprised how beautiful the place was and said the same thing!

Kelley

Married on 05/05/2018

I can't even begin to explain how completely impressed and overjoyed w my wedding at what is now called The 1912 Club. My then fiancé at the time spent months looking for the perfect place to have our wedding (someplace that could host our reception too...so that driving from wedding to reception wasn't an issue).
I fell in love with the club the minute I walked in (it has an old time feel to it...but has since been updated w a whole new reception hall and brand new chairs along w a modern day feel including wide plank floors and detailed "instagram/Etsy" type of walls.)
Sergio, event director, was on top of his game...very attentive to our needs not just for the day of the wedding but everything leading up to the big day. He was available when we had questions and kept in touch w us on updates.
The staff were so kind and respective. Our family and friends couldn't say enough about the professionalism of everyone. The entire day of the wedding ran smooth (at least that I know of.) the clubs choice of food was beyond delicious as well. Great wedding package to choose from.
I'm so glad we choose Plymouth Meeting Country Club (The 1912 Club) for our wedding. I was extremely pleased w the outcome. Thanks so much Sergio and the staff that made my special day amazing.
Ps-not only did we have the wedding, cocktail hour and reception there, but also had the rehearsal dinner there as well. Soooooo much food and drink...you def won't be disappointed by their food and drink choices.

+ 4

photos

Megan

Married on 10/08/2016

While looking for places, I knew I wanted my October wedding ceremony outside. At PCC, I loved the background from the first tee. But I also wanted a place with a nice looking inside of course for the back up plan. I was also looking for a place with a big dance floor. PCC was that place. Everyone danced and there was still plenty of space for my 150+ guests. I've been to weddings where cocktail hours were cramped and uncomfortable. With the back room and deck option, there was plenty of space.

After booking the place, Sergio and his people were very helpful. Good at getting back and setting up meetings which was important since I was from out of town.

With all the planning, I was upset that the morning of my wedding there was rain. They helped us watch the weather and make a decision on where to have the ceremony. SInce the weather was off and on rain all morning, it was a last minute decision to have the ceremony inside. Since it was last minute, they could not set up the chairs in rows in the ball room, guests had to sit at tables which many guests commented how much they actually preferred it that way.

Sergio and the crew set up all my decorations perfectly while also waiting on the bridal party hand and foot. Champagne, beers, food, and even shots after I had a mini fit because of the rain. The guys even had a good time downstairs playing shuffle board while the girls hung out in the spacious bridal suite.

The food was amazing! My husband and I were served right away to attempt to eat before making rounds. Guests were raving about how good the filet was, the chicken as well.

All during the night, Sergio did an excellent job of giving me warnings about dances, cake cuttings, bouquet tosses coming up. We would have never gotten to those things without him being so on top of things. Time really does fly! Then after the amazing night was over, they collected all our belongings for us. So helpful!

You won't regret having your big day here!

Are you interested?

Send a message

Barbara

Married on 05/16/2015

Our daughter's wedding and reception were held at Plymouth Country Club on Saturday, May 16, 2015. Sergio, who coordinated everything, was wonderful. I was convinced that we wouldn't get to have the ceremony outside for fear of rain but he was so diligent in moving things along that, not only did we get the ceremony in, but we also got all of the pictures in that they wanted outside and finished 10 minutes before the rain came! The cocktail hour was amazing. I received numerous compliments on the quality and quantity of the butlered hors d'oeuvres and the pasta and bruschetta bars were wonderful. The banquet hall was set up exactly as our daughter had hoped and it looked beautiful. The wait staff and bussers were all so attentive and many went out of their way to help above and beyond their expected duties. The vendors that were recommended by Plymouth were also exceptional. The table flowers were the nicest I've ever seen at a wedding, the cake was beautiful and delicious, the photographer went above and beyond to get us great pictures, and the DJ had the dance floor full all night.

We can't even begin to find the words to thank Mark and Sergio and everyone else who was involved with the wedding!!
EVERYTHING was perfect. It looked beautiful, the food was great and the service was impecable !
We've had so many messages and calls from our guests complimenting the beautiful setting, the food and how much fun everyone had.
The coordinator, Sergio, was great that day - giving his full attention to every detail.
The club manager, Mark - we can't thank you enough for answering all of our questions and addressing concerns during the planning.
PCC made it an exceptional, perfect wedding day !!

Lorraine

Married on 09/20/2014

Wonderful cocktail hour with delicious and generous appetizers. The dinner buffet was over the top! The setting was beautiful! I would highly recommend this venue!

Kathy.

Married on 09/20/2014

The venue was beautiful. The staff was excellent. The food was delicious! Wonderful choice for a wedding!

Jay A.

Married on 09/20/2014

From the minute we decided to have our daughter's wedding at Plymouth Country Club till the last dance was played; our experience was nothing short of wonderful. Mark Porter and his staff provided us with the highest degree of professional guidance, gourmet quality food and expert service. All resulting in a perfect reception for our daughter and son in law. All our guests are still commenting on what a wonderful time they had.

Diane

Married on 05/10/2014

We had the most wonderful wedding service and reception at Plymouth CC. 180 people in attendance with the ceremony at 5:00 to 5:40 in the Ballroom. The Ballroom was set up so professionally and meticulously. Reception line and Cocktail hour in another part of the club and then back into the Ballroom set for the reception at 7:00. It went like clockwork. Missy Tuterice, Operations Manager helping to coordinate the event from start to finish along with a wonderful staff headed by Sergio, the Maitre D' made the day so special. Hospitality is a hallmark of Plymouth Country Club and we were not disappointed. All the food served prompted our guests to comment on the taste and quality.
We could not have been any more pleased with the final results on our Wedding Day. We would recommend Plymouth CC to everyone.

Melissa

Married on 10/04/2013

We had our wedding reception at Plymouth Country Club and could not be happier with how it turned out. Mark was professional and extremely helpful from the first day we met with him. Sergio our contact the day of the reception was exceptional. Our two bartenders were friendly and kept everyone's glasses full. Also, we'd like to thank everyone behind the scenes for all the hard work and effort put in to making our reception beautiful and memorable. We would highly recommend Plymouth Country Club!

Diane

Married on 05/11/2013

We got married on saturday and the staff at Plymouth Country Club made this a great experience. They worked with us on every request from the mashed potato bar to finding a room for the phanatic to get dressed. Sergio (our day of point of contact) ensured everything was set up perfectly, that we never had an empty glass, and that everything ran smoothly. The food was delicious and the room gorgeous. Best part of the cocktail hour was having four apps on each tray-- no guest had to stalk the kitchen door for the app they wanted. They even let us have a golf cart to take pictures on the course.

Melissa

Married on 04/13/2013

Our wedding at the PCC turned out to be more than I ever imagined! Everyone continues to talk about what a beautiful and fun wedding we had! They can't stop talking about how amazing the food was too! The staff at PCC were great to work with too. Everyone was friendly and helpful and very attentive to what we wanted. They worked hard to execute all our dreams and did a fantastic job doing so.

Kelly

Married on 05/27/2012

PCC was a joy to work with! They have a lovely ball room for the reception and both indoor and outdoor options for ceremonies. The food was wonderful. PCC's real strength is their staff - knowledgable, attentive, ready to help with anything. Everything went smoothly thanks to Sergio and the other staff.

Ours was, frankly, a low budget wedding and they helped us pull it off with style and grace.

PCC earned both my gratitude and highest recommendation!

Kristen

Married on 09/18/2010

The staff at Plymouth Country Club did an amazing job and made our wedding day one that we will never forget! They were accommodating,helpful and wonderful not only to my husband and I but to our parents and all of our guests. I highly recommend this venue to anyone who is looking for reasonable pricing, excellent food and fabulous service!

Christina

Married on 07/17/2010

This venue was amazing. The food was great and everyone was so helpful! Joe, the events manager, went above and beyond!!!!

Katie

Married on 12/05/2009

My husband and I loved working with Joe Rizzo and his staff. We felt very comfortable when we first met Joe and knew that he would make our reception beautiful! He absolutely exceeded our expectations.

Danielle

Married on 11/06/2009

Everthing was wonderful!!! Food quality and service are the best.

Mary

Married on 10/17/2009

Plymouth Country Club was amazing for our wedding reception! Everything from the food to the ball room, the staff with such professionalism - it was the perfect day. Joe Rizzo was an absolute joy to work with. We could not have been happier.

Danielle

Married on 08/30/2008

ABSOLUTELY MAGNIFICANT. JOE RIZZO WAS SO MUCH HELP AND WORKED WITH OUR BUDGET AND WHAT WE WANTED. THEY ARE SO FRIENDLY AND EASY TO TALK TO. I WOULD RECOMMEND THEM AGAIN AND AGAIN. THE FOOD WAS AWESOME, THE ROOM IS GEORGOUS, YOU HAVE THE WHOLE VENUE TO YOURSELF. IT WAS PERFECT.

Nicole

Married on 05/15/2010

We had our wedding reception at Plymouth CC in May 2010 and what an amazing job was done for our wedding reception. Everything was absolutely perfect. All of my guests can't stop talking about how great the food was and how nice the servers/bartenders were too. I had such a pleasure working with Joe Rizzo and I would do it over again in a heartbeat! The ballroom looked amazing and everyone had a great time. Also, Sergio, our MC, was the best. He was with us pretty much throughout dinner and dessert bringing us whatever we needed for drinks and appetizers. We have nothing but great things to say about his attention to detail and the attention he paid to us!!! Absolutely amazing reception! It was a dream come true.

Katie

Married on 11/07/2009

Plymouth Country Club was absolutely fabulous. They worked with me from beginning to end, answered all my questions, and were very flexible with everything. The venue was beautiful, and they gave us golf carts to go around the grounds with to take pictures. I got many compliments from my guests about the quailty of the food. I would highly recommend PCC as a reception venue.

Sarah

Married on 10/03/2015

We were married at Plymouth Country Club on 10/3/15. It was beyond fabulous and an extremely easy process. Sergio makes sure that every single demand happens exactly how it should, i did not have to ask the staff for anything - because they did it ALL. The food and service was fabulous and all of our decorations, plans...etc. were executed flawlessly. Plymouth accommodated every single request we had FROM day 1. It was perfect!!!

Melanie

Married on 04/29/2011

Plymouth Country Club did a wonderful job on my wedding. I had both the ceremony and reception there.I couldn't of ask for a better day, they did everthing I ask and the food was wonderful, I had so many people call me the next day to tell me how good the food was.

Nicole

Married on 08/29/2009

Plymouth Country Club was wonderful from start to finish for our wedding. Joe is SO easy to work with, he's very accomodating, easy going, and flexible. They have great options, they provide you with a lot for their package. The food was fabulous, they are known for their food and they did not disappoint. We had our rehearsal dinner, our ceremony, and our reception at Plymouth. The service was fantastic for everything. I can't say enough about how great everything was.

Raquel

Married on 05/30/2015

May 30, 2015 was the date of our Wedding! Sergio was our Maitre'D and hslped us with all of our Wedding needs. He was great! Very accommodating and very helpful! He kept things in control and everything ran smoothly. We loved him!!
During our planning the original Wedding coordinator was replaced and that was a small issue, but Missy and Sergio helped to smooth things over. Although, it was still at times confusing as to who to direct my questions to....nonetheless, it was a perfect day!
Our Wedding Day was absolutely amazing! The ceremony was held outside on the golf course, which was gorgeous! The pictures are breathtaking with the beautuful scenery!
The reception was wonderful too!! The food was delicious and the room was a great size for us. We had approximately 140 guests.

Some of the negatives:
Bridal Suite: was small, very hot and dark. The ladies locker room was right near the suite, so many women playing golf walked by, stopped and looked into the suite while we were all getting dressed, which was very uncomfortable. The pics did not turn out as great as I had hoped for unfortunately.

Bar Service: the bartenders were older women, who were very rude to me and to some of the guests, which was very disappointing. I wanted the Signature Drink a certain way (I even purchased certain things to make it happen) and it was not presented that way at all...I also had fun signs made up for the bar with the Signature drinks listed, but the bartenders took them down. I asked for the signs to be displayed and the bartenders seemed annoyed that I asked.

We really had a great ceremony and reception, these 2 small incidents were annoying, but did not ruin our day. It was a great time. I am glad that we chose this as our Venue. I told Sergio about these problems, hopefully they will be addressed.
Are you interested?
Send a message