76 Reviews
Recommended by 97% of couples
Quality of service

4.8 out of 5 rating

Average response time

4.8 out of 5 rating

Professionalism

4.9 out of 5 rating

Value

4.9 out of 5 rating

Flexibility

4.9 out of 5 rating
37 User photos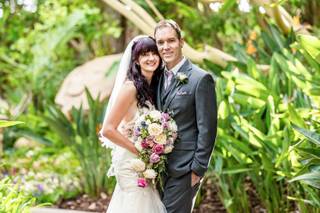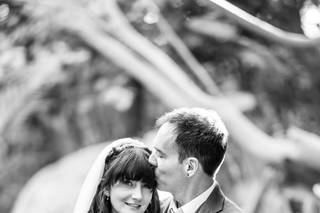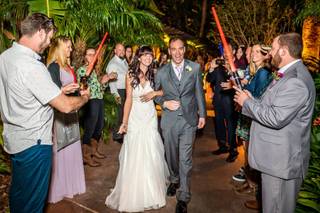 + 33

photos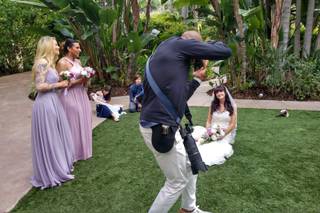 Christina H.

Married on 05/04/2023

Best ever, talented, amazing!!

We chose Peter and were scared, of course. We usually are not photogenic, so its daunting to spend $$ for something that may not turn out. However he is the MOST AMAZING and skilled photographer. We were so happy and beyond lucky to have him! He showed up promptly, was super friendly-- told me his plan, then spent time getting careful photos of scenery and decorations. He went above and beyond. He took pictures of everything and made sure he was around to do so. He knew our venue at Grand Tradition like a master and took lovely pictures of everyone doing everything. I took him aside and asked if he could do pictures getting ready with both my mom and stepmother, but separate. He then did so in the smoothest way possible and made it seem like no big deal so there was no awkwardness. We have yet to receive all our pictures, but what we have we were SHOCKED at. WOW!! That's us?! He even let me stage manage a bit and make sure to get all the combinations of family pics.
The ONLY regret we have? We wish we had a backup photographer so WE got more time with Peter!! He is so amazing and makes you comfortable and relaxed and knows all the proper posing to do. During our reception, he always kept an eye out for me to motion him over. We now want to do a post-wedding session with him, because he is magic!
He is worth every penny. Every single one. Don't even hesitate to book this guy. Knowing he was able to capture the day is an amazing feeling. We did a ton of research on what photographer or company to go with. I am a Fine Arts person, so I am picky! One of the best choices of our wedding was having Peter as photographer. Period. I cannot say how perfect it was because of him. This guy is spectacular in what he does.

+ 2

photos

Peter Jonathan Images's reply:

Thank you so much for this deep and honest review! Still after 16 years of wedding photography I value client feedback. It was such a pleasure spending the day with you and Jim. Grand Traditions is a magical venue. My only regret was not having 15 more minutes to give you more beautiful photos to hang on your wall! :).

Casie B.

Married on 05/15/2021

We loved Pete!

Pete's incredible professionalism, organization, and high-caliber team made our wedding photos special and unique to us. Pete's attention-to-detail in coordinating, patience on the wedding day, and the amazing pictures following the wedding speak for themselves. Pete made everyday scenes in Indianapolis come alive in his photography! We would quickly work with Pete again! We would also like to thank Rich Miller (second photographer) and Tommy Kim (videographer). Thank you!

Peter Jonathan Images's reply:

Thank you for the great review! My team loved spending the day with you and Nate on your special day! We couldn't have asked for a more perfect wedding day!

Connie

Married on 05/26/2018

If you are trying to find a photographer who truly cares about capturing the love between you and your partner while making you feel super comfortable, hire Pete! Pete was an absolute dream to work with, especially given my numerous outlandish requests! We were Pete's first official San Diego couple, so Pete flew out to San Diego just to do our engagement shoot at La Jolla Windansea Beach and Balboa Park. Now that is commitment. My husband is not the most comfortable guy in front of a camera (he is also a whole foot taller than me) and Pete did a really great job at making him feelat ease and posing us just right as to not make me look ridiculously short. On our actual wedding day Pete was dependable and helpful. We had a unique wedding with a traditional Vietnamese Tea Ceremony held at my parents' house the morning of our wedding day and then the more traditional American ceremony and reception at our other location (the sub naval base in Point Loma). So we technically had Pete from 9AM to 10PM on our wedding day, a very exhausting but beautiful and fun day for all. Our wedding day went by so so so quickly. You really don't have time to worry about your photographer and the photos being taken. Pete has a great way of taking charge and leading when you need him to be (family portraits for a big Asian family that loves to take pictures… haha). He has so much experience with weddings and has this thing down to a science! One of the best wedding decisions we made, and there are quite a lot of decisions to be made. You truly won't regret it! We absolutely cherish all of the photos that he took on our wedding day. He even made some edits after the fact upon request with no hesitation. My husband and I are so excited to have these to look back on for the rest of our lives! I have had several friends tell me that these are the best wedding photos they have ever seen.

+ 7

photos

Peter Jonathan Images's reply:

Connie, thank you so much for the awesome review! It was such a pleasure being a part of your special day and I'm so happy that you LOVE your images!

Are you interested?

Send a message

Allison

Married on 04/21/2018

We are so glad we found Pete to photograph our special day! I can't say enough about his professionalism and talent. We got married at an outdoor venue, right on the coast. I was looking for someone who could capture natural beauty and use natural lighting without over-editing. Pete did this fabulously, both for our engagement shoot and for our wedding day. He was also very responsive and flexible, giving us quality time and options to make our day perfect. Do yourself a favor and hire this guy!

Pete

Married on 03/25/2018

There are so many decisions to make when planning a wedding. Hiring Pete Nagy of Peter Jonathon Images was our smartest decision of them all.

Pete and Julie worked diligently from the beginning with the "getting ready" photos, and then through the ceremony and into the night of our wedding. We could see by his eye movements, as he was surveying the beautiful landscape of golf course, that Pete was picturing multiple images of us in his mind and we would not be dissappointed in the results he would produce for our special day.

First, Pete scopes out the landscape, angles, and timing of the sunlight. Then he gets into a zone and it was non-stop picture shooting of us, together. Initially, it felt like a lot of work for us because he kept us moving, capturing us at various angles of the sunlight, but the results were well worth the efforts.

If you wish to cherish wedding or private event forever, you will not be disappointed with the brilliant photo results from Pete Nagy of Peter Jonathon Images.

Thank you, Pete & Julie, for capturing a lifetime of memories from your spectacular photos.

Pete & Cassidy T.

+ 3

photos

Peter Jonathan Images's reply:

Thanks for the great review, Pete! It was such a pleasure spending the day with you and Cassidy!

Jen

Married on 09/03/2017

Pete was absolutely amazing; I literally screamed from our beach chair in St. Lucia when I saw the teaser photos come across my email. We are beyond thrilled with our photos, both our engagement shoot and wedding! Pete was professional, smart and creative - as well as timely - he got us in and out in time for a few extra cocktails with our guests. We are literally OVER THE MOON excited to put together our gorgeous book of photos to remember such a special and loving day. If you are in IN or CA ... PLEASE contact Pete for all of your photography needs - - and I bet, even if you aren't in those states, you might be lucky enough to secure his services. Thank you a million times over, Pete. We couldn't have asked for a better photographer to capture our relationship over the past few months - - how about a 1 year anniversary shoot? :)

+ 6

photos

Peter Jonathan Images's reply:

Thank you for the awesome review, Jen! It was such a pleasure being a part of your fantastic day! The entire wedding was absolutely beautiful! Thank you for allowing me to capture the journey of love between you and Andrew. Let's get that anniversary shoot in the books! :)

Alyssa

Married on 08/19/2017


Pete is AMAZING! We were so pleased with his professionalism and ability to direct during our wedding. Our wedding was a blast, and Pete played a large role in making it that way! He even took the time to turn on a playlist in the bridal suite to set the atmosphere and changed the music to fit each moment. He goes above and beyond to make your wedding photos everything you've ever dreamed of. Thank you so much for capturing our special day in the most beautiful way possible.

Peter Jonathan Images's reply:

Thank you for the great review Alyssa! It was such a pleasure and honor being a part of your beautiful wedding day! We are happy you love your images!

Kara

Married on 06/17/2017

Pete is AMAZING.

I had a specific budget, but wanted to make sure I really clicked with my photographer. Pete was that person for me.

From before the wedding (a year out, when I booked him) Pete answered ALL of my questions quickly and with ease. He Skyped us to allow us to get to know him (and his cats) better. He was so accommodating and created the perfect package for us.

Pete did our engagement photos first, and I can't tell you how many compliments we received. The most common was that they truly captured our personalities - and that's what we really wanted.

Day of the wedding, Pete and his second photog (Rachel) were on time and on their game. Pete does some unique touches as well, which I appreciate because I am NOT creative. Pete is also a great looking guy, so that was appreciated by my bridesmaids :)

Throughout the evening, Pete was everywhere I needed him to be. I never had to tell him what to do - he already knows. He had preview pictures up a few days after the wedding, and final pictures up within a week!!!! I NEVER expected that! And let me tell you - they're perfect. I wanted to hug him after I saw the first 50 alone. And my wedding was in Bloomington, IN - and he had no trouble traveling there.

Pete is wonderful. Really. Book him.

Peter Jonathan Images's reply:

Thank you, Kara, for this awesome review! It was an honor to be a part of your wedding day and I'm so happy that you had a great experience with me and that you love your images! :)

Danielle

Married on 05/20/2017

Peter stepped in as the photographer for our wedding day with short notice. From the beginning he was very accommodating, provided frequent communication, and made sure he knew who my husband and I were as a couple. I can't express how much we LOVED working with him. He handled our huge bridal party (20 people) and gave great direction to make the big day go very smoothly. He captured both our planned shots and spontaneously moments. The results were absolutely beautiful and we continue to get rave reviews from our friends and families on the pictures we have shared. I highly recommended working with this very talented photographer!! Thanks again :)

Peter Jonathan Images's reply:

Thank you for the awesome review Danielle! It was so much fun being a part of your beautiful wedding day!

Lauren

Married on 05/06/2017

We highly recommend Peter Jonathan Images! Pete was professional, easy to work with, hard working, flexible, and reliable. At the beginning, Pete took time to talk to us and answer all of our questions and explain the whole process. Pete was easy to communicate with and always responded to emails, texts, and phone calls quickly. He came to downtown Chicago to do our engagement pictures and right away he made us feel comfortable in front of the camera. He was open to trekking around the city to get shots we wanted and even drove us. Watching him be in his element and take his job seriously, we were confident we picked the best of the best.
Our wedding was in downtown Indy. He was our point person for the timing of our wedding day and keeping us on track throughout our day and he didn't skip a beat. Everything was timed perfectly and our wedding day ran so smoothly because of him. He also checked in with us to make sure we were doing ok and was cognizant of giving us some down time after pictures/ before the ceremony.
Most importantly, Pete's photography skills are top notch and our images are absolutely beautiful. He captured our day perfectly. His turn around time for sneak peak images and getting all of our images to us was quick. We will be booking Peter Jonathan Images again the next time we need professional pictures taken. Thank you Pete, we are so lucky we found you!

Jon

Married on 04/08/2017

Pete was amazing to work with! We knew right after we met him that he was the guy we wanted to capture our wedding. His prices are super competitive and he definitely exceeded our expectations. The pictures are amazing and it was awesome reliving the day looking through all the photos. Through all the chaos of trying to get everyone rounded up to take photos Pete was always calm and that made it easier on us. His second photographer was a huge help in getting everyone together. They were able to capture every special moment of that day without being in the way. He even took some time during the reception to do a photo shoot of us which came out amazing. I would HIGHLY RECOMMEND him to anyone looking for a photographer. Thanks Pete!

Melissa

Married on 03/25/2017

My husband and I have no words to describe how perfectly Pete captured the joy of our wedding day. From the quiet moments with our parents and wedding party before the ceremony, to our vows, to the craziness of our reception, each photograph is beautiful and moving. We simply could not have asked for better photos!

In addition to Pete's incredible work, we were thrilled with his service. He is responsive, accommodating, creative, and has an amazingly fast turnaround - we received our wedding photos two weeks after our wedding! Needless to say, we have enjoyed re-visiting our wedding celebration via the photos many times since.

We give Pete our highest recommendation!

Melissa and Brian Minix

John

Married on 10/09/2016

Pete was a professional of the highest level from the moment we met to discuss our options. Our engagement shoot was magical and the confidence he provided during our wedding put my wife and I in a wonderful state of mind. Our wedding photos have been the talk of the town. His price point and results can NOT be beaten. I can't recommend him enough!!!

Peter Jonathan Images's reply:

Thanks for the great review!! Totally enjoyed being a part of your wedding day!! :)

Natalie

Married on 10/09/2016

Pete is freaking awesome!!! I always feel and look really awkward when I get pictures taken and I was so worried that my wedding day was going to be the same but Pete made everything so fun and natural for me. His photos are absolutely beautiful! And he gave us more photos than I could have ever imagined, I'm not sure how I'll manage to pick the ones I want to print. Not only are there tons of pictures from our big day, but he also got them edited and back to us so fast! How he does that with so many pictures, I'll never be able to figure out.

Pete is a fun, professional, super personable guy who your entire wedding party will love. I highly recommend him for any occasion!

Peter Jonathan Images's reply:

This is GREAT! Thanks for the perfect review Natalie! :)

Jamie

Married on 09/18/2016

I work in the wedding business as a planner and coordinator and from the first second I met Pete I was instantly mesmerized by his work. Pete was a photographer for one of the weddings I was coordinating and I was so impressed with his work and had so much fun with him that I cancelled my original photographer two weeks before my wedding day hired Pete. Without a doubt best decision ever, amazing work, great original ideas, fun times and I felt comfortable the entire day! Pete doesn't miss a beat!

Peter Jonathan Images's reply:

Thank you Jamie!! I had a lot of fun hanging out with you and your wedding party! :)

Heather

Married on 09/09/2016

Our experience with Pete was exceptional. We had the honor of doing both our engagement and wedding day photo shoots with Peter Jonathan Images. He was extremely professional, accommodating, unique in his photo pose and background decisions, reliable and perfect at capturing intimate and those talked about "Kodak" moments. We highly recommend Pete Nagy and are confident you will NOT be disappointed!!!!

Courtney

Married on 08/13/2016

I have referred Pete to all of my friends who are getting married! From our first meeting, Pete was so organized and professional. He answered all of our questions and my husband and I felt reassured we were picking the right photographer. We were even more excited after we did our engagement shoot and saw how amazing the pics turned out. On a completely rainy wedding day, Pete was on top of his weather app making sure we had time to take beautiful outdoor pictures. He also set up a photo booth at my wedding that was a hit! It was nice not having to go through yet another vendor to have a photo booth. My husband and I are so happy with our pictures and everyone book him, you won't regret it!

Nikki

Married on 07/23/2016

Pete is AMAZING! We did our engagement photos as well as our wedding photos with him and couldn't be happier! Our engagement pictures were all so good we had a terrible time picking out which ones to print and hang in our home! Pete also recommended the DJ & videographer we used and he did not lead me astray! He is SO fun and friendly while also being uber professional. He is so creative and takes all things into consideration when choosing shots and poses. He told me when I had hair out of place and made sure to fix my dress when it was needed. It was about 98 degrees and humid the day of our wedding and Pete was so fantastic knowing that I really wanted outside pictures. We were all sweating through our clothes and he didn't try to rush things or talk me out of getting outside pictures- he put us in great poses with some awesome backgrounds! I cannot wait to see all of the different pictures he got of the wedding! He also was very helpful with the timeline of the day and deciding when certain things should be done, etc. He was also EXTREMELY efficient in getting through all of the formal family portraits! He had me create a list of who would be in what shots and then he had his very talented 2nd shooter, Chelsea, call out names and get people going. We got through photos with 70+ people in such great time that we all had extra time to relax and cool down before the ceremony started. Some friends from high school used Pete at their wedding and highly recommended him and I could seriously not be happier that we went with Pete! Photography is truly his passion and it shows in all that he does.

Nikki Neargardner

Peter Jonathan Images's reply:

Thank you for this super awesome review, Nikki!! Loved spending the day with you and your wedding crew!!

Savanna

Married on 06/24/2016

Peter was so easy going and fun to work with. We wanted photos downtown and he had the perfect spot for us. He is very laid back and has a very talented eye when it came to capturing our special day! I'm in love with ALL of the photos and have so many to choose from. Our wedding album will be cherished forever.

Peter Jonathan Images's reply:

Thanks for a great review Savanna! It was awesome working with you and Pedro!

Brandi

Married on 06/18/2016

Pete MADE our wedding day! Lots of laughter and fun while shooting all day. He is a class act. Always comes well dressed with a smile! On a stressful day like that having someone who is relaxed, gets the job done and takes amazing pictures is so important! I am a very picky person with photos and there is not one picture I have anything even slightly bad about. We have the most beautiful images to cherish for the rest of our lives!!

Peter Jonathan Images's reply:

Thank you so much for this awesome review! It was such a pleasure being part of your wonderful wedding day, spending time with you and Brian, the wedding guests, and wedding party! It was a perfect wedding day! :)

Holly

Married on 06/11/2016

I can't say enough wonderful things about Peter Jonathan Images. Class act guy with an amazing talent and love for what he does! He is so laid back yet very professional and organized. He made our wedding day stress free and not to mention we had a blast as he was taking pictures. His work is top notch and his style is exactly what we wanted with our pictures. He can recreate pictures that you give him and make them even more artistic! We absolutely love his work and would highly recommend him to anyone! Thanks, Pete!

Peter Jonathan Images's reply:

Thank you for this awesome review Holly! I loved working with you and Matt on the Campus of Culver! I'm so happy you love your images! Happy couple! Happy memories! :)

Susan

Married on 05/21/2016

He was amazing! He did a great job for my son's wedding

Tracees

Married on 04/30/2016

I had been admiring Pete's work for a couple of years before I knew who he was! My neighbor had the most fantastic family photos on her Christmas cards. When it came time to find my wedding photographer, I needed to know who she was using! That's how I found Peter Jonathan Images. Pete was fantastic to work with. He accommodated my very quick wedding plans! We did 3 separate shoots in a 2 week window! Engagement, a crazy family shoot with over 20 people running around and my very non traditional wedding. My beautiful outdoor wedding turned into an indoor wedding when it decided to storm all day and most of the night. Pete didn't miss a beat ! He helped make my day extremely memorable for me and our guests! He took advantage of every opportunity between raindrops to catch a few shots outside and even a group shot of us with all 125 of our guests!

All of my photos are beautiful. I've got a tough job trying to decide which ones to have printed! They're all so good!! The turnaround time was within a week of the shoots, which was excellent.

I can't say enough about all 3 of my encounters with Pete! He's professional, fun, he knows how to bring out your best look, he's exceptional at his craft!

Thanks Pete & Julie! I can't wait to work with you again!


Scott

Married on 01/23/2016

I don't even know where to begin when it comes to Pete because words do not provide enough justice for his photography. My wife and I had a winter wedding which can make things difficult for pictures. During our initial meeting with Pete, he discussed with us the timeline of the day, any ideas we had for pictures, and gave his input on what he thought. He was thorough but it never felt like an interview or uncomfortable. He was like talking to a friend. So during our conversation he mentioned an area of Indianapolis that had a neighborhood with pine trees galore (where are there tall pines trees in Indiana? lol) that he thinks would make for some great winter shoot. Come wedding day and Pete was a true professional in every sense of the word. Beyond that though he was just a blast to work with. He was friendly, attentive, upbeat (even after his camera accidentally fell; he never flinched), and just a great personality all day. His instructions were clear and nothing was overly scripted. Oh . . . and the Pine Trees shoot turned out to be the most AMAZING photos of all! His work for our wedding rivaled that seen in magazines! He captured moments perfectly. There could never be enough words to describe how much I would recommend his work. We will use him for all of our major life shoots going forward I am convinced. Just stop looking now and book Pete for your shoots. You won't regret a dime you pay for him. Thanks again Pete for an amazing day!

Mackenzie

Married on 10/24/2015

If you're looking for someone that makes you feel very comfortable and is easy going, Pete is your guy! We wanted someone that understood what kind of photos we were looking for for our engagement session and the wedding day and he did such an amazing job; they were perfect. He also has someone else there on the wedding day so we were able to get so many more pictures! You also get a lot for the money. Weddings can be so expensive, so it was nice to find someone that was "reasonable" and provided so much (an amazing coffee table book comes in the package and it's awesome!) We highly recommend Pete!
Are you interested?
Send a message