248 Reviews
Recommended by 99% of couples
Quality of service

4.9 out of 5 rating

Average response time

4.9 out of 5 rating

Professionalism

5 out of 5 rating

Value

4.9 out of 5 rating

Flexibility

4.9 out of 5 rating
24 User photos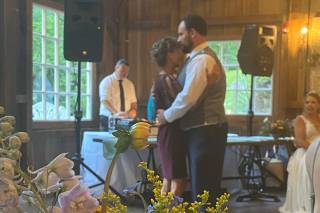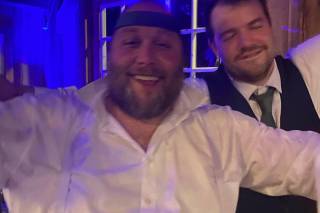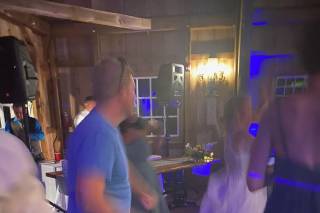 + 20

photos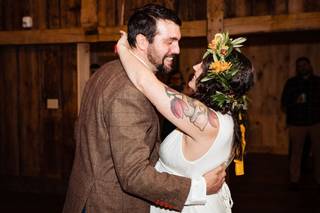 Trevor D.

Married on 06/03/2023

From start to finish Peak was amazing!

If you want a company that is responsive and cares about your wedding DJ experience, this is the company for you!

Greg B.

Married on 03/23/2023

Great choice for northern New England

I would recommend Peak DJ to anyone! Their planning process is solid and Newt was easy and organized to work with. We gave Mike enough variety to go on – considering we have an average 50+ yr old crowd with diverse sets of tastes. He did a good job of reading the room and tuning the recipe. Plus dealing with the inevitable drop-in requests. He also adjusted the acoustics and volume to the small venue well.

Bridgette B.

Married on 09/23/2022

Kept the party going!

Thank you!!! John was fantastic! He really got the party started at my wedding and kept it going. It was a pleasure to work with peak entertainment. Newt at Peak Entertainment was FANTASTIC to work with.

Are you interested?

Send a message

Elena W.

Married on 09/15/2022

Best Party Ever!!

Mike was just amazing. Everyone loved him first of all, and the music was absolutely banging the whole night. The Jay Peak staff actually said it was the best partying of the whole summer. There was one point the crowd was starting to thin and we told him some more hip hop would be good. He complied right away and killed it. He was so kind and had great energy. Thank you (Newt) so much for all your help and for your guidance on the song list, all those preparations and advice you give truly made the night one to remember.

Christina B.

Married on 09/10/2022

Knocked it out of the park!

We hired Peak for our wedding, and I would do it a thousand times again if we could. Working with Newt was a pleasure, he had amazing communication throughout the whole process while staying flexible to ensure we got exactly what we imagined. The Peak team had a seamless process from the start, making the structure of the evening coherent. From entrance songs to first dance, speeches and dancing, everyone involved knew what was going down and when. Music is incredibly important to us and Peak was more than willing to accommodate our far reaching musical selections. I created a particular playlist for dinner and Amy said no problem, all I need to do was bring a lightning/aux adapter. The audio for the ceremony was dialed in, no small task for our outdoor setting. As a couple who loves to dance, we took great pains to select the musical offerings for our biggest day and again, Amy knocked it out of the park! The dance floor stayed packed all night, and the flow swayed elegantly from high energy pop songs to romantic slow jams and everywhere in between. I can confidently say you can book Peak for your event and they will deliver above and beyond. If we are lucky enough to have an event requiring a DJ in the future we will absolutely be using Peak. Without a doubt FIVE STARS!

Bryan S.

Married on 08/27/2022

Amazing wedding DJ!

Had a fantastic experience with Peak Entertainment and Newt! The whole process was smooth from the planning to picking the playlist to the event itself. Bruce was an incredible DJ everything was perfect!

Caroline C.

Married on 08/27/2022

Kept us dancing all night!

Peak Entertainment DJ'd our wedding and we could not have been happier! Our guests were on the dance floor all night with no awkward pauses or mass dance floor exodus to the bar that we had witnessed at other weddings. Their planning process allows you to have as much or as little control over the song selection as you would like (which was perfect for my type A personality). When it got closer to the wedding date, we were in frequent contact with Newt (the owner) who was extremely flexible and accommodating to work with! Mike was our DJ and he was so enthusiastic and brought great energy to the wedding. Book this company if you want a DJ that is reliable, fun, and knows how to read the dance floor and keep the hits rolling!

Katherine H.

Married on 08/13/2022

Great experience! Great sound and music!

It was incredible. The sound and music during the ceremony, cocktail hour and the reception were all excellent, crisp and clear. We're so thankful for The Peak Entertainment Team. Rob and Nathaniel were so professional. We are beyond thrilled!! Thank you for making our day extra special and so easy and seamless.

Eric P.

Married on 07/30/2022

Perfect DJ Experience

Alright WOW.
Our wedding was over a month ago at this point and people still talk to us about our DJ (and Peak Entertainment Owner), Newt. 

If you are reading this review you may be looking for what we were looking for - a DJ that would let us design our full playlist. We were genuinely shocked it was such a rare occurrence, and that so many DJ services severely limit the "must play" count of the night. It was one of the first things I asked Newt and he assured me we could do just that.

But not all songs work in a wedding context and Newt knows this. He made sure to share his professional and expert opinion on what songs would and would not likely be good fits for the crowd. He was sure to guide us based on his experience but always fully respected our opinion. At the end of the day, the song choices were all ours. 

Secondly, we were looking for a DJ that would be low-key. We weren't looking for a large MC presence, just someone who could man the station and update guests when needed. Again, Newt nailed the balance perfectly. Not only that, he was having such a fun time dancing at his table that people started going up to the loft where he was to dance WITH him. He was simultaneously low-key and a party machine. They said it couldn't be done. One of the highlights of the night for sure.

Our hopes for a good DJ started out in the gutter and ended up on the mountain…uhh…PEAK (Entertainment). 
Sorry, had to do it. 
Can't say enough about how happy we are with Newt and the service he provided for us.

Hire these guys!

Rosemary C.

Married on 07/30/2022

Many Thanks

We cannot thank Newt and Andy enough. Their level of expertise throughout both the preparation of the DJ itinerary to the day-of execution is next level. Their process is streamlined yet detailed with a questionnaire that included many questions I wouldn't even think of but were extremely helpful. Andy was a pleasure to work with. He both set the vibe as well as followed the changes in energy throughout the day. I had chosen all high-energy songs for the reception but once the sun started setting everyone was drawn outside and Andy adjusted by going off my song list (which we had predetermined in the questionnaire as allowed!) and worked with the ebbs and flows of the dance floor. I really appreciated Andy's flexibility as the entire wedding was seamless. Many thanks to Peak Entertainment!

Kelly K.

Married on 07/16/2022

Phenomenal!

Rob and Tim were amazing! The dance floor was full the whole time and everything was seamless! We could not have asked for more. I will recommend Peak DJ to everyone we know. Newt was an incredible person to work with. I can't thank him enough for the seamless service, kindness and efficient and concise communication through the process. Thanks so much!

Sarah I.

Married on 06/11/2022

Excellent DJ service in Vermont

Thank you for everything! The planning process was very organized and easy! Andy was friendly, professional, and handled a few last minute changes very smoothly. The reception was a blast and the dance floor was full all night! It was a pleasure working with Newt also and I will certainly recommend Peak DJ in the future!

Casey L.

Married on 06/04/2022

Awesome experienece

We had an absolute blast with Matt and his assistant! Everything went perfectly, and they had our guests dancing all night. They were very professional and kept everything on track. We were extremely happy with the planning process as well. Thanks for helping make our day incredible!!

Ellis L.

Married on 02/17/2022

Amazing Dance Party

Peak Entertainment was fabulous at our wedding! Newt was so well organized and so helpful with our event. We said that we wanted a big dance party and that is exactly what they delivered. From the first song to the last, the dance floor was full. They really delivered!

Danny P.

Married on 02/12/2022

Painless and professional

Outstanding experience. I didn't feel a moment of stress about entertainment for our wedding. Thanks, Newt and the rest of Peak Entertainment!

Annie G.

Married on 02/05/2022

Exceptional Communication and Value

Newt made the entire DJ process so easy! From booking to Covid reschedules/ changing regulations he was the most communicative of all the vendors that we worked with! I cannot recommend them enough for your event!!

Alie W.

Married on 01/07/2022

Extremely Impressed

Peak Entertainment was incredibly professional and showed extreme flexibility with us as we navigated rescheduling our wedding during the pandemic. Newt was kind, responsive, and extremely helpful in all of his correspondence with us. I would highly recommend this service to anyone planning a wedding or party!

Melissa G.

Married on 12/18/2021

Great DJ! Would Recommend!

We had such a great experience working with Peak DJ! It was easy right from the beginning. And Nick was a great DJ! He even expertly navigated my Uncle continuing to request songs! We all had a blast!! Thanks again very much!

Anastasia Q.

Married on 12/04/2021

Great Job!

We had a blast! From planning to the big moment- We recommend!

Melissa R.

Married on 11/06/2021

Amazing DJ for any wedding

Newt was very responsive and easy to work with. Our music was exactly what we envisioned and really enhanced the event. He was very flexible with a few last minute changes. Bruce, our DJ, was so wonderful and friendly. Would recommend Peak DJs for any event.

Marie

Married on 10/16/2021

Amazing! Kept the dance floor alive all night long!

Everything was amazing! Newt was great to work with; the planning process was organized and all information was easy to communicate. As a type A planner, I really appreciate their thorough notes. Mike is an excellent DJ. He did a fantastic job reading the dance floor and kept the party going. All of our guests said how good the music was and they complemented Mike. Thank you again! We really appreciate all the hard work and for working with us since we postponed a year (it was well worth the wait!).


Grace E.

Married on 10/16/2021

Music Matters!

Everything was perfect and Bruce is AWESOME! We lost power for a little bit but right when it went back on, Bruce was at the mic and the music/party started as if nothing happened. The music was fantastic and everyone was dancing! Peak Entertainment is truly a class act!

Casslyn M.

Married on 10/09/2021

Professional and Friendly

Updated review: We were able to work with Peak Entertainment after all -- Thanks Newt!

Working with Peak Entertainment was one of the best decisions we made for our wedding day. The planning process was laid out so well and we were so happy to have such clear instructions and solid advice on what music selections to make. Newt was a pleasure to work with- very professional and great at communicating throughout the whole process.

Our DJ, John, was an absolute gentleman and kept the whole event running smoothly. He kept the energy levels high, while making sure we never felt rushed, making it easy for us to really enjoy the day. I had so many people come up and compliment the music.

Thank you Peak Entertainment for making our special day so memorable and perfect!


Previous Review: We hired Peak Entertainment for our wedding planned in September 2020 and were so excited to work with them. All communication from them was clear and straightforward. The attention to detail was extremely reassuring. Unfortunately, due to COVID we had to postpone our event and were unable to reschedule with Peak Entertainment due to our new plans. Newt was accommodating and kind. We really appreciated the way Peak kept us in the loop about changes in local COVID rules. We really felt like we were in good hands.

If we could have kept them for our new event we would have and if you are still looking, you should definitely consider working with Peak Entertainment.

Cassandra D.

Married on 09/25/2021

Great Experience!

My husband and I were unbelievably impressed with Peak Entertainment. They were by far the most impressive and professional vendors we worked with during the planning process, and we greatly appreciated the structure and attention to detail! Amy was AMAZING day-of and went above and beyond to help with everything... far more than was expected of her! Our dance floor was absolutely hopping despite our guests being split between multiple outdoor locations. She knew exactly how to start off the evening and when to change the music pace. Absolutely would recommend and would hire again! You better believe we have them in mind for any anniversary events! 😊

Elena

Married on 09/25/2021

Great communication and awesome DJ!

Thank you to Newt for all the coordination leading up to our wedding. John was an amazing DJ - so nice, professional and detail oriented. Our guests never left the dance floor.
Are you interested?
Send a message