Reviews
5.0 out of 5 rating
Quality of service

5 out of 5 rating

Average response time

5 out of 5 rating

Professionalism

5 out of 5 rating

Value

4.9 out of 5 rating

Flexibility

5 out of 5 rating
100%
Recommended by couples
93 User photos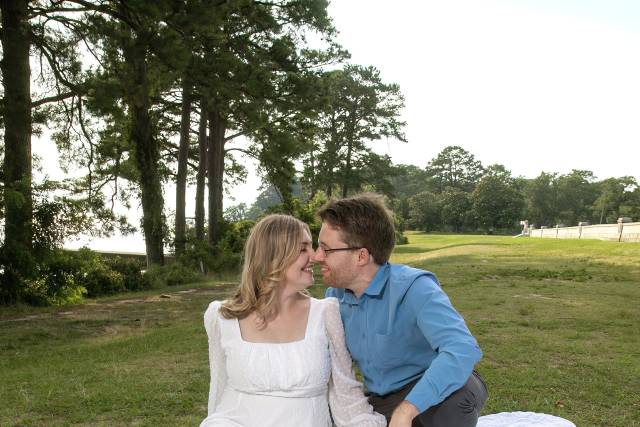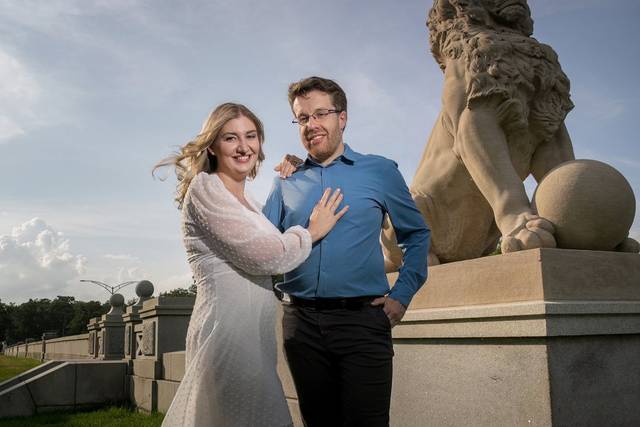 + 89

photos
Featured

Chelsea W.

Married on 12/31/2019

Absolutely could not have done it without Paul

Paul made our entire wedding! It would not have been the amazing night it was without him on our team. His experience and professionalism led to him almost acting as our wedding coordinator. He set up a timeline for the entire day, he helped us figure out what we were doing at the rehearsal (because honestly we had no clue) and he kept our wedding day moving seamlessly. The pictures were absolutely incredible, he got all the shots we asked for, and he got so many shots we didn't even think about! The best part was, throughout the entire ceremony and reception, you didn't even notice he was there. Not that we didn't love having him! But the guests were never disturbed by him and they (and we) were amazed by the shots he got without ever seeing him. He is an absolute professional, and we will cherish the memories he gave us for the rest of our lives.

+ 5

photos

Chelsey H.

Married on 03/30/2023

Fantastic Engagement Session!

We worked with Paul for our engagement photos, and it was a dream come true! My partner is on the awkward side, but Paul got him to loosen up and took absolutely stunning photographs. He patiently drove with us to five (!) different locations, and we even had time to change into a second outfit. Plus, he got all of the photos back to us in record time (about a week!). If you're on the fence about hiring Paul I recommend that you absolutely do: he is absolutely a terrific artist, and a wonderful person to work with.

+ 9

photos

Tonya S.

Married on 10/15/2022

Amazing Photographer

Paul's photography is phenomenal! After reviewing his website, I reached out right away to request him for our wedding. He did not disappoint. Paul's attention to detail is unmatched. He captured our special day flawlessly, our pictures are absolutely gorgeous! We would hire him again and again!

Are you interested?

Send a message

Marianna B.

Married on 04/23/2022

The BEST Wedding Photographer!

I have to start by saying that we struggled in the beginning to find a photographer that fit our budget and someone that was also personable. We were recommended by our reception venue to check out Paul's website and we were not disappointed with what we saw. But I have to say, after doing 3 shoots with him (engagement, bridal, and wedding) I have never been so happy with professional photos in my life!

I doubted myself on doing the bridal portraits, but I'm glad that I was talked into doing them, because he made me feel like a Rockstar! He was very easy to get along with, professional, patient, and full of great ideas. When I had no idea what kind of shoot I wanted, he made some great recommendations and our photos turned out even better than what I could have imagined! He captured all of the special moments from our big day and he even experimented with us on some night photography.

I cannot express enough how lucky you would be to have Paul as your photographer. If you haven't booked him yet and you're still looking, you seriously need to consider him as an option!

+ 5

photos

Kyle B.

Married on 04/09/2022

The BEST photographer

Working with Paul was one of the highlights of our wedding experience. From our first conversation through our engagement photo shoot to our wedding day - Paul was fantastic! Paul exceeded our expectations every step of the way and was an absolute joy to work with. If We could do the whole thing over again, my husband and I would pick Paul every time.

+ 4

photos

Megan

Married on 10/16/2021

Best pictures hands down

Paul did both our engagement and wedding photos. He is an artist and takes a moment to really make the magic happen. I don't know how he does it, but I will treasure his skillful work always.

Lindsey R.

Married on 09/04/2021

Blow away!!! Fun and easy going!

Paul is an amazing photographer!!!! After I was notified my wedding pictures were ready, I couldn't wait to get home to download and look at them all. Once I started looking through the pictures I slowly started to tear up...I was INSTANTLY reliving the day!!! Paul captured everything! And half the time I never even saw him!! He made sure to capture particular shots and moments I was planning or hoping for.

He was also very flexible and accommodating during the various date switches due to Covid-19 pushing everything back multiple times.

Thanks so much Paul!!!!

+ 2

photos

Becca

Married on 07/01/2021

Best Wedding Photographer Experience

Paul Harrison is simply one of the best photographers you can work with for a special event. You cannot find better quality and value for your wedding day.

Photo Quality:
Paul is an absolute master photographer. He takes care and time to understand the space and light, and is attentive to every detail that makes a truly beautiful photo. We received hundreds of absolutely gorgeous photos from our day with Paul. Each one was stunning. Every type of shot we wished for was delivered and better than I ever expected.

Service
Having Paul on site for a wedding (or other special event) is a true bonus. He is calm, personable, professional, and organized in a way that makes everyone around him feel calm and comfortable. He strikes the perfect balance of providing direction for photos, and simply blending into the background to capture candid moments.

Again, and I can't stress this enough, Paul is amazing, and we could not imagine a better experience and outcome for our special day!

Lania P.

Married on 06/08/2021

A True Professional

Paul was absolutely amazing! Can't say enough good things about him. The pictures are stunning. Ladies - he takes the most flattering pictures. 100% recommendation him at anyone!!!

Angela B.

Married on 10/31/2020

Wedding Photographer

Paul was the most amazing photographer. His attention to detail and able to get the perfect shot. Our wedding photos came out amazing. He really knows how to get amazing photos.

Tia N.

Married on 10/16/2020

Vivid colors // outstanding professional!

Paul is the real deal. I hate the white washed wedding photo trend that makes every photo look identical. Paul is the complete opposite. He listened to my vision and executed it flawlessly. Somehow he made me feel beautiful in the way he captured our event and I am forever grateful. He has my fullest recommendation!

+ 3

photos

Marina L.

Married on 10/10/2020

Paul was a dream to work with!

Paul was ultimate professional dealing with many last minute changes due to COVID and a rainy backyard ceremony. He was so helpful throughout the process and during the wedding and his endless creativity allowed us to get many incredible shots of our special day. I cannot recommend Paul enough to any bride and groom looking for a photographer. The quality of the photos were better than I could have imagined and he was so communicative and helpful throughout. If I ever need a photographer in the future, I'll definitely be reaching back out!

Ashley J.

Married on 10/03/2020

Beautiful work!

Paul is an amazing photographer. My husband and I had so much fun working with him. He really made me feel like a model. Our engagement photos were amazing and I cannot wait to see our wedding photos. Thank you!

Jenny L.

Married on 09/25/2020

Paul is fantastic!

Paul was absolutely amazing to work with. We started planning our wedding before COVID hit, and Paul stuck with us through a great deal of uncertainty, changes in plans, and three different venue coordinators. In fact, Paul really became our other coordinator! He is so calm, knowledgeable, and professional, and everyone at our wedding loved him. We had him join us for our small ceremony this year, and we can't wait to work with him again for what we hope will be a big party next year!

Abby K.

Married on 08/08/2020

Exceptional Photographer!

Planning a wedding during a pandemic isn't easy. There are endless changes of plan, and details are hard to pin down. One thing we never had to worry about was the photography. Paul was flexible and reliable every step of the way. He worked so hard to capture every moment of the wedding and reception, and he took gorgeous photos along the way. And if you're camera shy, that's no problem. During portraits, he was great at putting people at ease and telling them just where to put their hands. He's a great photographer to work with, a great guy, and I highly recommend him.

Cynthia B.

Married on 01/04/2020

Gave us exactly what we wanted!

Paul did an excellent job with both our engagement and wedding photos. He was very easy to work with. He listened well to what we were looking for and gave us pictures we loved! I feel he has a real talent. There are only so many ways to do couple and family photos, but Paul still manages to make them feel fresh and exciting with his composition and lighting,

Lisa L.

Married on 12/04/2019

Memorable, beautiful, stunning photos

Mr. Paul Harrison took the most beautiful, professional, amazing photos for our wedding day! Paul is professional and so gifted in what he does. I would recommend Paul to anyone who wants quality, professional, memorable, stunning, and amazing photos.

Megan B.

Married on 11/10/2019

Far exceeded our expectations and will forever be our go-to photographer!

Paul is the best of the best and we would recommend him to anyone wanting to capture any special occasion. He will definitely be our go-to photographer for years to come, as he far exceeded our expectations for both our engagement and wedding photos. They all turned out beautifully. From the first interaction, Paul was very professional and asked us a lot of questions to understand exactly what we wanted. Because his work is so gorgeous, we wanted him to take full creative drive, which he did. He knew just the right location, poses, and lighting that were needed to get truly high-end, magazine-worthy photos, but also never lost sight of taking the best candid photos as well. He really captured us and our love in every shot. Even our family and friends made comments about how beautiful the photos turned out, and were amazed at how just one photographer was able to get so many angles. Paul is an artist and is nothing like your typical photographer - I've never seen anyone work so well with light and angles. You will not be disappointed in the least with your end product (especially if you're looking for the coveted sunset photos!!) - his work speaks for itself!

Kirstyn S.

Married on 10/19/2019

Incredible Experience

Paul was incredibly helpful with the entire photography process. He has years of experience and it really shows. This was extremely helpful, because it took pressure off of me regarding creating a shot list. Not only was Paul knowledgeable, but he was also very nice and easy to work with! My husband and I are usually very awkward in front of a camera, but Paul was able to give us both guidance for posing. I would highly recommend Paul for all wedding and bridal photography.

+ 2

photos

Catherine R.

Married on 03/31/2019

Non-intrusive & responsive

Paul was a great choice for our wedding. We are so happy with how he was able to get so many of the special moments. Though we haven't seen the photos yet, since we just got married, I would notice something special at the reception, and I'd see Paul not too far away getting a picture of it. I cannot wait to see them, especially of our first dance. We watched a video back, and we didn't even notice that he was getting so many shots of us fairly close by! It didn't interfere at all, and we truly didn't even notice; I'm sure they're going to it's going to be great to have that memory captured.

He worked to make us feel comfortable and like ourselves in our pictures, and we'd highly recommend him!

Michela A.

Married on 03/23/2019

Wonderful to Work With

I cannot say enough about Paul Harrison. He is so amazing in every aspect of his work. As soon as I saw his portfolio on his websites, I knew he had to be my photographer! After speaking with him on the phone, it just reassured my decision. Paul is a very laid back guy, but also means business. He knows how to get things done quickly, but in a calm manner. He put me at ease on our wedding day when several guests tried to take over the photoshoots. He knew exactly how to handle every situation.
His artistic ability is beyond words. His work is so incredible and unique. He truly knows how to capture all the love the my husband and I shared on our engagement shoot and our wedding day. The pictures he took made me cry all over again, because he got our quirks and silly smiles in every picture. Paul brings out the best of you in every picture.
Paul climbed trees, hopped fences, laid down in wet grass, and much more trying to get the perfect shots for us. I couldn't have imagined having a better photographer and at such an affordable price as well. He is so quick to get pictures back to us, I am sure this varies based on his availability and schedule, but we received our pictures in less than 10 days! It was so exciting to get them so quickly, not to mention we got over 600 pictures!!

Paul Harrison, a million times, thank you so very much! I cannot wait to frame these pictures in our house.

Leslie

Married on 02/22/2019

Outstanding at Every Turn

Paul Harrison is Hollywood A-list in terms of his presence, professionalism and photography. He is calm, cool and collected on 'game day' and captures reality in a dramatic, artistic fashion. I plan to hire him again and again throughout my life!

Sarah

Married on 12/28/2018

Professional, non-invasive, responsive

Paul was very detail oriented, helping to set up a schedule specific to my needs and my desire to not have a first look. He took amazing photos of the entire day, from portraits to candids. My mother was very concerned about a photographer being "intrusive" during intimate parts of the day or during the ceremony, however we all felt that Paul fit in very well, making himself fit in and flow with the group or room to ensure he was capturing moments while not impeding any other activities. He did an amazing job, and to get the photos less than 2 weeks later was a MAJOR treat. I felt very fortunate to get winter pricing with Paul, however I would have been extremely happy with his price regardless. Very please and would recommend in a heart beat.

+ 2

photos

Angela

Married on 10/20/2018

A stellar photographer. He does not disappoint.

Of all of the excellent professionals we used for our wedding, Paul was the most professional and knowledgeable. His skills go beyond his extensive expertise as a photographer. He is kind, calm, helpful and always quick to respond to questions and emails. So many of our guests commented on his attentiveness and skill during our ceremony and reception. I usually do not like being in photographs and always avoid. He made me feel beautiful and I am so happy that I will always have pictures of our wedding day that I truly love. I cannot recommend him enough. Thank you, Paul.

Sara

Married on 10/13/2018

Stunning! Would hire again 10/10!!!

Paul was not only awesome to work with, but also made the most amazing photos I've ever seen! My guests are all raving about the photos and couldn't say enough about Paul's professionalism. Truly an incredibly talented artist! 10/10!!!
Are you interested?
Send a message