110 Reviews
Recommended by 100% of couples
Quality of service

5 out of 5 rating

Average response time

5 out of 5 rating

Professionalism

5 out of 5 rating

Value

5 out of 5 rating

Flexibility

5 out of 5 rating
4 User photos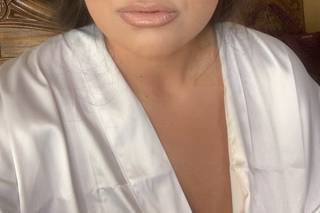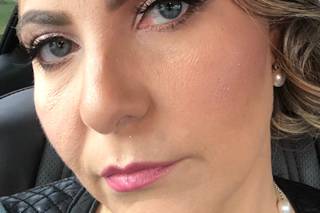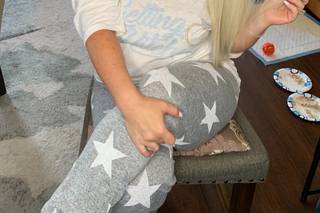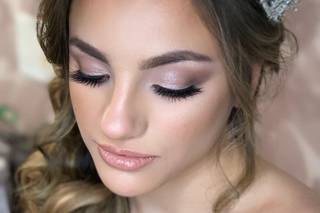 Anna

Married on 11/07/2020

The best in the game!

I knew I wanted Olga to be my MUA since before I got married, engaged, or even knew my husband existed. In fact, I called Olga to make sure she was available before I commited to my wedding date. Olga had been the MUA at ALL my best friend's weddings...and before being the bride, I had been a bridesmaid 6 times. Olga brings her talent, her professionalism, and her charm to every event...and fits right in as one of the girls! She makes you look like the best version of yourself, and the makeup lasts through the photos, the dancing, despite some happy tears, and after a little cake in the face. I love Olga - there's absolutely no one more trustworthy of your face on your special day!

Viktoriya

Married on 10/20/2019

Great Artist! Very professional!

Olga is an extremely talented makeup artist! She made me look better than I could have ever imagined! Her hands are magical! She listened, understood and portrayed everything I asked her to do for my daughter, my mom and I. She came on time and worked very efficiently. She uses good brands with many organic products and cleans her brushes and sponges in between clients. Highly recommend Olga's services for any events!!!

Elle E.

Married on 08/10/2019

Best experience ever! Perfection!

To say Olga is amazing is an understatement! I've never felt more beautiful in my life! She nailed my makeup and exceeded my expectations. She was punctual, organized and sweet to boot. When I show people pics of my wedding the first thing everyone says is "wow who did your makeup?" Bc yes it really is that perfect. My skin looked flawless! Hiring Olga was one of the best decisions I made for my big day!

Are you interested?

Send a message

Mishel K.

Married on 03/10/2019

Best makeup artist out there !

Olga is absolutely god sent. She made my big day so special & my makeup came out flawlessly. Everyone was begging me for her #. She kept me cool calm and collected throughout the getting ready process. Our trial went smoothly & I knew right away I was in the right hands. Can't praise Olga enough. She is the absolute best!

Natalia G.

Married on 10/11/2018

Best in the biz

Olga is hands down stupendous!!! I wish I could have her come everyday! She makes you look better than you could have ever imagined! Even for those girl with problem skin, well poof..guess what she makes it go away. Magic hands!!! She understands her clients, listens and does an amazing look that you just don't want to wash your face off when the night is over! You and your bridesmaids will all look like goddesses. Love her magic!!!

Christina

Married on 02/18/2017

Olga was an absolute pleasure to work with! She is punctual, honest, creative, and talented. She did my makeup (the bride) as well as my mom and 6 bridesmaids the morning of my wedding. She upheld a great level of professionalism and it shows how seriously she takes her job to make everyone comfortable and beautiful. She was cool calm and collected the whole time even when the photographer/videographer showed up early she made sure to keep everything running smooth. My eye makeup has a tendency to run under my eyes and I have had my makeup done professionally many times, and without fail I have raccoon eyes after a few hours. With Olga.. She analyzed the issue and after 14 hours I didn't have a SINGLE SMUDGE!!! I will definitely be using her again and highly recommend her for any important occasion!!

Ann

Married on 12/18/2016

Olga did a beautiful job on my wedding makeup. She listened to what I wanted, as well as what my mom and bridesmaids wanted. She was easy to deal with throughout the process and was incredibly professional. I have continued to recommend her to my friends!

Luda

Married on 10/09/2016

I had the pleasure of having my makeup done by Olga for my wedding on 10/9/16. I am so happy with how my makeup came out ! I felt so beautiful all day and night!! Olga and her assistant were so professional. My bridesmaids also had their makeup done and each one looked amazing! I couldn't stop staring at them all day!! Thanks to Olga I felt fabulous on my special day !!!

Eva

Married on 09/08/2016

Olga did my makeup for my wedding and she truly made me look like a princess. I told her exactly what look I was going for and she went above my expectations. Not only did she make me look so beautiful her attitude is amazing and she definitely helped me with all the stress the day of. I will definitely be using Olga for future occasions.

Nicole

Married on 08/06/2016

Olga helped make my wedding day stress free- she was on time, calm, easy going, friendly, professional and knew exactly how I wanted my makeup done. I was very happy with how my makeup and my moms came out and would definitely use her again.

Lana

Married on 07/08/2016

Super professional and amazing skills! Olga made me look beautiful for my special day and I can't wait to see her again for future special occasions. Highly recommended!!

Olga is AMAZING! I would absolutely recommend you book her - you will not regret it! She is so incredibly talented and knows exactly what she is doing. She made me look absolutely stunning on my wedding day (seriously cannot stop looking at pictures), and did an amazing job on my bridesmaids and family too. They can't stop raving about how wonderful she was ! Her and her assistant were right on time, completely flexible and really sweet easy going.

Olga was such a breath of fresh air on the wedding day and wonderful to have. She could not have done a better job!! Thank you Olga!! :)

Rosanna

Married on 03/26/2016

What can I say about Olga? She was born to do this. She has a vision and a talent for Makeup application. She could do this in her sleep, but she invests herself wholeheartedly. She herself is purely a joy to work with. Being a makeup artist myself, I find that I am more picky than the average Bride (which we all know is is a pretty big pill to swallow). Beyond her personality, which is purely a pleasure, her professionalism, and the quality of her work are second to none. She is so detail oriented, and clean, that I had no question that she would make me look and feel my most beautiful. She worked with me tirelessly to find the right combination of products and colors to hide my raccoon eyes, to make me look as youthful as possible, and to ensure that the makeup lasted all day. She met my every question and concern with great responses. In this field, you very much get what you pay for, and I gladly would have paid double and triple to receive these kinds of results. She makes me wish I could get married again and again to get to relive that experience with her. Of all my wedding vendors, she is the one I will recommend over and over again.

Sandy

Married on 01/10/2016

I can't say enough amazing things about Olga and Marina. I knew they would make my day amazing from the moment I meet them for my trial. I wasn't sure what to get my bridal party as thank you gifts but after my trial I knew this would be the best present I can give them. They arrived to the venue on time with a full staff of makeup and hair stylists. I heard from friends that its almost impossible to get everyone done on time, but YES everyone was ready in time. All of the girls looked amazing and had a great experience. Each of them wanted something totally different in terms of makeup and hair style, but all of them came up perfect. My makeup and hair lasted all day and through the night. I am telling everyone I know about this amazing company!

Olga is extremely talented! She made me look like a supermodel for my engagement shoot pictures as well as on my wedding day. I have received many compliments on how my makeup was done! In addition, her team is also highly skilled; had the pleasure of meeting Michelle and Marina on the wedding day, and everyone's makeup was fabulous! We all felt absolutely gorgeous and were so happy with how our makeup turned out. Highly recommend!

Bella

Married on 07/12/2015

I hired Olga to do makeup for me and my bridal party. She is professional talented sweet and very easy to work with. She was instrumental in organizing the time line for hair and makeup so that the day ran smoothly so that we never run late. She actually had us ready way ahead of schedule. Olga kept me calm and made the getting ready portion of the day super fun. Thank you Olga for making me look and feel beautiful on my special day.

Regina

Married on 06/14/2015

Olga Shikris is probably the most talented makeup artist that I have ever worked with. Her professionalism, love for what she does and amazing personality is very evident. After having three trials for my wedding that i didnt like, i was annoyed and frustrated.
Olga came highly recommended by a friend and right away when I met her I knew why! She was friendly, easy to talk to and an incrediable makeup artist. I have cystic acne and during the trial she really took her time to cover my flaws and make me feel beautiful.
The night before the wedding she called me to confirm everything, told me not to worry. She was also one of the Only vendors on time the morning of the wedding.

any bride looking for a makeup artist should hands down go for Olga.

Marina

Married on 06/06/2015

A wedding is the most exciting and stressful day of a girls Life I had my make up done by Olga and she was a pleasure to work with I got compliments all night (I didn't want to wash my make up off ) she's sweet easy to work with and made me feel like a princess I recommend her to everyone now ?

Kimberly

Married on 05/30/2015

Olga is transformative. I felt like a supermodel on my wedding day and the aisle was my personal catwalk! The 'wow' looks on everyone's faces said it all. Even my photographer could not stop talking about how beautiful the entire bridal party looked. My hair stylist had to pause a few times to observe Olga at work. You know you're the master of your craft when other professionals take notice!

Whether you want to be a glamazon or have a more subdued (but flawless) look, Olga will enhance your best features. I have a set make-up routine every day with the works (contouring, etc.) and I was aiming for a very specific style - not only did she nail it, but she advised on certain changes to fit my face. For the Asian ladies out there, Olga understands the nuances and she knows how to do a mean smokey eye regardless of your eye shape! Also your make-up will stay put, for at least 17 hours in my case (I went to bed at 4am the night of my wedding).

Aside from the technicals, Olga is incredibly professional and efficient. She had 7 people to do all by herself on my wedding day, and we actually finished early. I had dead time before my prep photos began, which is almost unheard of when it comes to weddings. She is extremely responsive leading up to the big day, and before she even starts on your face, she will listen to your ideas. And because she's an utter perfectionist, after she's finished, she will suggest options to tweak your look if you wish. Make-up with Olga is a must-do experience!

Marcella

Married on 03/28/2015

There are not enough words to describe Olga's talent. She has the power to make any girl feel her best-- beautiful, and one-of-a-kind. I had the privilege of having Olga has my mua for my wedding day. She was prompt on her arrival, helped me decide what style of makeup would look best on me, and managed to settle my nerves throughout the day. She is absolutely amazing. I recommend her to all my family and friends.

Rita

Married on 11/29/2014

Olga did my makeup along with my mother and bridesmaids for my wedding day. Not only is she professional, reliable and has the best personality, but she is the most talented makeup artist! I was beyond happy with my makeup and how everyone came out in my pictures. I would highly recommend Olga for any occasion.

Tamara

Married on 11/23/2014

I was not lucky enough to hire Olga as my makeup artist prior to the wedding, however my makeup artist canceled on my the day of the wedding and fortunately my friend found Olga to save the day.
Olga was not scheduled to work that day as she was in process of moving and very much pregnant. But when she heard what had happened she was kind enough to adjust her schedule to make room for me.
Olga managed to have my makeup flawlessly done within 15-20 minutes, as we were really pressed for time, and beyond that her energy was extremely calming and sweet which was much needed at the time.
I'm so happy I found a makeup artist I can use for all my future events!
Olga- thank you infinitely for your beautiful work and for the kindness you extended to me.


Ashley

Married on 11/08/2014

Olga and her girls were friggin amazing! I'm super picky about my makeup and usually hate having it done by other people because I'm simply never satisfied. However, Olga is exceptional and I never felt more beautiful in my entire life then I did the day of my wedding. Every single girl in my wedding party, including the moms, got their makeup done and they all looked stunning! We all had so many compliments on our makeup that day it was unreal! They were so in tune with what each girl wanted and the execution was flawless. Olga is very organized, neat, and extremely talented. I can't wait for my next event as an excuse to have her do my makeup. My girlfriends and I are already planning a girls night just so we can call Olga and her girls to doll us up. Awesome, awesome, job, highly recommended, love them!

Before I found Olga, I was planning on doing my own wedding makeup. I had previous bad experiences with other artists and was afraid to depend on someone else giving me the look I envisioned.

Once I met Olga, my fears completely disappeared. I had my makeup trial 2 months before my wedding and absolutely fell in love with her work. She was able to work with me to give me exactly what I wanted! My wedding makeup was flawless and lasted from 7am until very late in the night! I did not even have to reapply my lipstick even once!! (i wore red lipstick and It was flawless).

Olga is truly an artist and a sweetheart! She is such a pleasure to work with and I highly recommend her!

Jane

Event on: 10/19/2014

I could not ask for anything better! If I can go to you every day to make me look like a superstar and feel like a million bucks I would! The complements that I get after you did/do my makeup are always amazing. You are truly an artist! Thank you very much and see you really soon!
Are you interested?
Send a message