Reviews
5.0 out of 5 rating
Quality of service

5 out of 5 rating

Average response time

5 out of 5 rating

Professionalism

5 out of 5 rating

Value

5 out of 5 rating

Flexibility

5 out of 5 rating
99%
Recommended by couples
2 User photos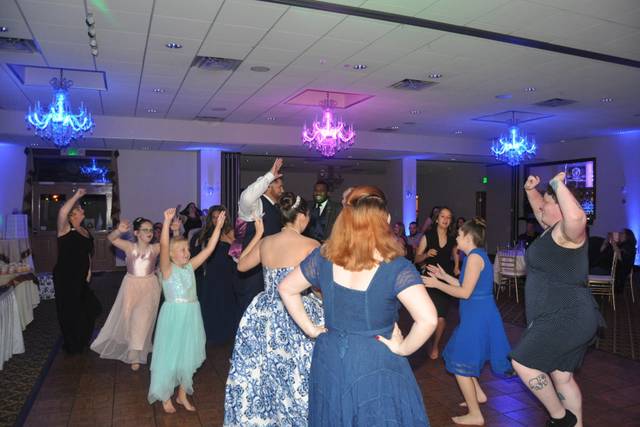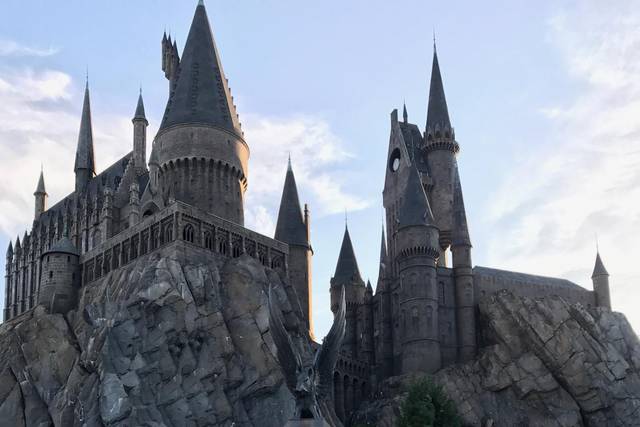 Cindy

Married on 05/17/2021

My husband Gus & I were married on May 21 st 2017 at the Buttonwood Manor in Matawan NJ. I hired NV Entertainment and all I can say is for the first time being married at 52 yrs old we were in absolute aww with this team of professionalism. Darlene from the moment I walked in was by my side constantly fixing something on me or organizing. Making sure everything was just in the right place for me and our guests. It was incredible that Vinnie was able to play a great song exactly to the second on the words "I DO" Came the only the best Stevie Wonder...Signed sealed deliver I'm Your's. That was a great idea Vinnie had he assisted us in the music the arrangement as my husband and I were so nervous had knots in our stomach. At the end NV Entertainment did a fabulous job our guests never sat down the music was incredible there constantly moving around helping as much as they can while they entertain. WE all highly recommend Vinnie..Great Job Great price... we love you guys. Gus & Cindy Miti

Amanda

Married on 01/16/2021

Best DJ ever!

Vinnie of NV Entertainment did an incredible job for our wedding. Prior to the event, Vinnie maintained open communication and made sure that everything was meticulously planned for our big day. Even during the time of this COVID19 pandemic, Vinnie made sure we always felt like a priority, and was even flexible when we needed to change our original date. During our wedding, Vinnie kept to the plan that we had previously decided upon. He also made sure that everyone had an absolute blast, with a great music selection. His energy and up-beat attitude really helped to make our wedding day that much more special. I would highly recommend NV Entertainment and Vinnie for all events and occasions. If you want a DJ that will keep your guests entertained and dancing all night, Vinnie is your guy! I can't say enough great things about him!

Kayla H.

Married on 09/19/2020

Wonderful Experience

Thank you to Vinnie! With our original date canceled for April, we rescheduled everything for September and he was very accommodating. He treated us just like family, and was very patient as well as helpful through the whole process!
I highly recommend this vendor!

Are you interested?

Send a message

Chuck F.

Married on 09/14/2019

Vinnie Nailed it!

When planning a wedding the DJ is one of the most important pieces to making sure your guests have a good time. Reading the crowd and playing music to get all involved is not an easy task, however Vinnie nailed it! He had our dance floor packed the whole night!! He was attentive to our wants and he exceeded our expectations! The additional lighting made it extra special. Thank you Vinnie for everything!
Love Ally and Joey Stoddard

Meghan K.

Married on 04/12/2019

From DJ to Member of the Family

Working with NV Entertainment was the single best vendor we used for our wedding. From the minute we hired Vinnie, we knew our wedding would be everything we'd hoped for. We experienced so many issues leading up to our day, but Vinnie always checked in and was willing to assist us with anything. He and his wife gave us such useful tips for straightening out issues with our vendor and caterer, it was like he was one of our family members. We developed a genuine relationship so that during our wedding, not one element was missed. He knew how to read our crowd, engaged with our guests and families, and made us feel like the true center of attention. There are so many wonderful things I could say but I will say that "Uncle Vinnie" really saved our wedding in so many ways and gave us the most amazing experience. Our family and friends have reached out since our day and we've gotten the same feed back from all, "that was THE BEST wedding we've ever been to, that DJ was EPIC".

Erin J.

Married on 04/06/2019

Went off without a hitch!!

This guy will sweep in and iron out all the wrinkles of your event without you even noticing. He was extremely supportive of our nerdy dinosaur themed wedding and made everyone feel right at home. He's easy going to work with and it was just what we needed for our smaller affair. Picking a DJ was the hardest vendor for me and I promise if you go with him you wont be disappointed.

Kirsten

Married on 03/16/2019

Couldn't have asked for better!!

If you're looking for an amazing DJ who will work with you and your budget, look no further! Vinnie and his partner Taylor did a phenomenal job at keeping up with the flow of our wedding reception. A couple minor things didnt go as planned but Vinnie was right there to help to keep the party on track and he always is making sure the bride and groom are very well taken care of. No need for a wedding planner if you have Vinnie as your DJ. He gives you detailed wedding worksheets for you to work on with your partner and goes over them completely to your satisfaction. My husband and I were blown away by his professionalism and expertise. Thank you SO much Vinnie for a night we will never forget!

Sarah V.

Married on 03/09/2019

A must hire!

Vinnie and his team were absolutely amazing! I cannot say enough good things about them. He was well organized, made sure everyone had a great time, and worked extremely well with the other vendors. He was able to keep me on schedule while keeping decisions in my hands. I felt like he really cared and went out of his way to make my day special. Easily the best hire of the wedding.

Alannah

Married on 03/02/2019

Incredible entertainment!

My husband Austin and I were married on 3/2/19 at Largo Central Park. From the moment we started working with Vinnie, he was nothing but kind and helpful. Planning a wedding or any special event can come with a lot of stress, but Vinnie did everything in his power to make it the most pleasant experience. He made sure to go over every detail with us to make sure our wedding day was the most special day of our lives. We had an eventful wedding, with many things not going as planned, and Vinnie still managed to keep our guests dancing and having fun from beginning to end. The sound and lighting were absolutely beautiful for both our ceremony and reception. He made sure that my husband and I were taken care of throughout the night and made our guests feel welcome and comfortable. We cannot thank Vinnie and his team enough for making our wedding night the most incredible night of our lives. If you are looking for entertainment for any special events, we will always recommend NV entertainment!

Dominique C.

Married on 02/09/2019

Great DJ. Awsome entertainer.

I hired DJ Vinnie for five and a half hours at at Emeril Tchoup Chop at the Royal Pacific Hotel on Saturday Feb. 9, 2019. Vinnie did an amazing job. Music was awesome. He kept the wedding flowing so that everyone really had a fantastic time.

Ryan D.

Married on 02/02/2019

Vinnie was incredible

Vinnie went way above and beyond to make our wedding perfect. He balanced our requests with his expertise and kept everyone on the dance floor for the duration of the wedding. We chose his DJ and photo package, which was great because we were given a flash drive at the end of the wedding with 900 candid pictures. He kept the energy of the wedding going and our guests absolutely loved him. We did have some issues with our other vendors (the caterer gave everyone ice cold food) but Vinnie kept everyone's spirits so high that it wasn't a big deal. If Vinnie is available on your date, I absolutely recommend booking him--his energy is worth every penny.

Kevin R.

Married on 12/08/2018

Outstanding in Orlando

I met DJ Vinnie at a heavy equipment auction. My wife had been going to showcases and knowing we have a tough crowd couldn't find a match. Vinnie had burly construction men dancing at an auction Impressive!. My wife looked at his website which was professional and we hired him. We were not disappointed. He was awesome and we received many compliments from our guests. Great personality and played to our crowd I suspect on experience and instinct. Would not even hesitate to hire him in the future. Thanks Vinnie!!!

Rachel

Married on 11/16/2018

Attentive, Caring, Enthusiastic, and Truly Wonderful!

DJ Vinnie and his wife Darleen were an amazing team! From the moment we became their clients more than a year ago, they have done nothing but taken care of us. Our meetings at their home were always filled with tons of laughter and lots of brainstorming to make sure that our day was just what we wanted. On the day of our wedding every detail was cared for, Vinnie even made sure my husband and I got drinks in times of stress and ice for my broken wrist! The sound for the ceremony was great, the lighting was beautiful at the reception, they made sure the party was always going and that all of our guests had a great time, and that the party was always going. They went above and beyond to care for us like no other and treated us like members of their own family. We cannot thank Vinnie and Darleen enough!!

Joshua D.

Married on 11/10/2018

Vinnie Rocks!

Vinnie and Darlene are wonderful warm people. From the moment we met with them we knew we had made the correct choice for our wedding entertainment. On our Big Day, they completely exceeded our already high expectations. You can tell that they both really put love into their jobs because they perform so well. If you're on this site you know that wedding planning can be incredibly stressful. Working with Vinnie and Darlene was never less than a complete pleasure. When Vinnie tells you to trust him, just trust him. He came up with great suggestions for some of our music choices, and during our reception made adjustments on the fly to keep everything moving along. I really can't say enough about how great Vinnie and Darlene were. Hire them!

Rachael

Married on 05/06/2018

Vinnie was recommended to us from a family friend, and I have to say we were not disappointed! With vendors working together to make a wedding spectacular there can be times where you're pulled in several different directions, Vinnie and NV Entertainment made the whole day run smoothly! Our guests absolutely loved the music and you could tell everyone was enjoying themselves! We had so much fun and we felt we still got to enjoy the day thanks to them! They far exceeded our expectations, we're incredibly professional, and we would absolutely use them again for any event! Thanks Vinnie and NV Entertainment for making our day that much more special!

Kimberly

Married on 05/05/2018

Very Professional, responsive, and wants to make the Bride and Groom happy.

Chris

Married on 04/14/2018

Throughout the planning stages Vinnie was quick to respond to both emails and phone calls. He questioned us, asking us exactly what we wanted, and during the event delivered. he truly delivered on his "you are the boss" promise.

Throughout his time providing the entertainment, he continued to check in with us to see if we needed anything, and was quick to accommodate any changes in the schedule. Both we and our guests thoroughly enjoyed the atmosphere and entertainment Vinnie created.

We are very pleased with his services, and- will without a doubt- contact him if we need a DJ again, as well as recommend him to any friends looking for DJ services.

Staci

Married on 04/11/2018

Vinnie and his wife are the most personable people you will ever meet. They truly care about their clients and want your event to be everything you dream it could be. When you meet with him, he makes you feel like you've known him for years and that you're his family. It made me feel confident in my decision to chose him. The value that he gives far exceeds the price that he charges. He made it his top priority to get people on the dance floor and keep the fun going. I'm so happy with my decision and glad I had the chance to work with these amazing people.

Kathy

Married on 03/31/2018

Words cannot express the gratitude we feel for every minute of contact we received from NV Entertainment, beginning to end. The day went smoothly thanks to their professionalism, outstanding organizational skills, their flexibility and ability to motivate each guest throughout the day. It was a very encouraging experience for us. We would recommend them and hire them again

Lorraine

Married on 02/24/2018

If you don't hire DJ Vinnie, you are a fool - he made my wedding!!!!! He and Darlene were unbelievably perfect. Working with them for my wedding has been nothing but a pleasure. They had the crowd going and their timing was stellar. I can't believe I was so blessed to find NV Entertainment. I feel like they are a part of my family!!! Vinny and Darlene, I cry as I type this- I love you both so much. You were everything and more, I am forever grateful for everything that you did for John and I. Thank you from the bottom of my heart!!! Love you so much!!!! Lorraine


Keri

Married on 12/26/2017

When searching for a DJ, I was a bit overwhelmed by the options. The DJ really sets the tone for the entire reception, so I felt a little pressure! I chatted with a few options, then I contacted NV Entertainment and I was blown away! From our first meeting through to the reception, they made me feel so comfortable and stress free. They are more than just a DJ and really provide services that are unmatched by anyone else I had contacted. They have years of experience they share with you along the way to make the whole process seamless. After our reception, we received so many comments from our guests about how good they were and how classy our reception was! We got amazing value for the money and awesome memories that will last a lifetime thanks to NV Entertainment. If you are on the fence about deciding entertainment for your wedding reception, don't be - definitely use NV Entertainment. We had a very wide range of ages at our reception, with many children - all the music was appropriate and our guests danced all night. I wish I could give them more than 5 stars!!

Sarah

Married on 12/16/2017

Vinnie and his wife did a beyond 5 Star job with our wedding! My husband and I are beyond impressed with this DJ.We had the playlist of our dreams and they helped every step of the way.We had a Harry Potter themed wedding and they did everything above and beyond for us.Vinnie is as honest as they come and is definetly top of the list for DJs in Central Florida!!We would book him again for any special event in our life! I PROMISE HE IS DEFINETLY WORTH HIRING.Thank you Vinnie for the amazing music and experience we will never forget :)

Maria

Married on 12/10/2017

Amazing! I can't say enough great things about this wonderful couple. More importantly, I can't picture the wedding planning without NV Entertainment. From the start they have a calming effect and you just know that as far as the music is concerned, its handled. If you are a nothing but the best kinda couple, look no further because Vinny is the best and they are the ones that can deliver. On the other hand if you're into keeping it simple they can meet your needs as well and they are worth every penny and so much more. They did our wedding Dec 10 but have treated us like family every step of the way since we hired them. The day of the wedding there was a couple hiccups with other vendors but Vinny made it unnoticeable to the guests. I have gotten soo many compliments about how he led the reception and how great the music was. The day of your event you want to be able to enjoy it and trust all the decisions you made leading up to it and trust me, NV Entertainment is the best decision.


Jacqueline

Married on 08/12/2017

I was very nervous about my wedding but this wedding duo made everything flawless! They knew what they were doing and not only did they DJ but they helped with the order of how everything should go. It took a lot off my mind and allowed me to enjoy my day so my husband and I could have a wonderful wedding! I would highly recommend them and hope they are able to make others days as wonderful as ours was!

Maryann

Married on 07/22/2017

vinnie and his wife were amazing!! From the first conversation over the phone til he left the wedding!! My son's wedding was amazing and we owe it all to him. extremely professional yet seemed part of our family. We had a wide variety of ages at the wedding and reception and kept everyone well entertained. He was very patient with a nervous mother of the groom and made me feel at ease with every conversation. PLEASE do yourself a favor and have them as your special day entertainment. They were the best decision we made!! Thank you both from the bottom of our hearts for all you did and helping make our day perfect!! all our love Maryann James Matt Kyss Carter and of course jackson!!
Are you interested?
Send a message