50 Reviews
Recommended by 98% of couples
Quality of service

4.9 out of 5 rating

Average response time

4.9 out of 5 rating

Professionalism

5 out of 5 rating

Value

4.9 out of 5 rating

Flexibility

4.9 out of 5 rating
11 User photos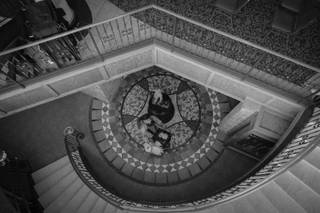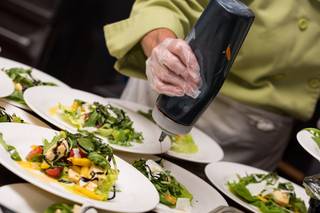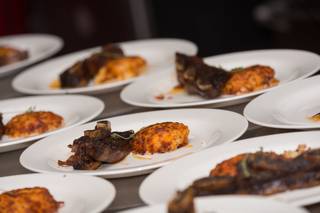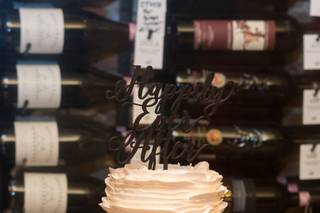 + 7

photos
Felicia C.

Married on 10/05/2019

Best food and wonderful location

All of my wedding guests raved about the food from Noto's after the wedding. I heard "Best food ever" from a couple of different people. Noto's staff was very attentive from communication to cleanup. We knew going in that we could expected nothing less than than good food and beautiful venue from Noto's. They take a lot of pride in their work and customer's satisfaction. I couldn't have picked a better venue and caterer for my wedding.

Cassidy I.

Married on 05/18/2019

Outstanding!

When Noto's tells you it stands for "Nothing Other Than Outstanding Service"... it's TRUE! Joann was so helpful throughout the planning of my daughter's reception and she had a very calming effect during a few "mother of the bride freakout" moments. The food was SO GOOD and there was plenty of it. Our friends and family are still talking about it! Joann and the staff were attentive to everyone's needs and we feel like we were well taken care of! I loved the "one stop shopping" concept where everything you need is available through the venue... food, dessert, coffee, bar, linens, decor... when you pair that with the beauty of the venue and the atmosphere they provide... perfection!

Jeff

Married on 06/23/2018

The Noto family took great care of us for the whole day. We did the ceremony and reception in the Wine Cellar and everything was perfect. The food, staff, and cake were amazing!
We totally recommend Noto's!

Are you interested?

Send a message

Rachel

Married on 06/02/2018

I had my wedding here and I cannot say enough about how great Noto's is. It's a beautiful venue and the staff is amazing to work with. Joann is the main wedding coordinator, but I also emailed a lot with Valentina. They were very good about getting back to me quickly and were so helpful with all the last minute details. Luckily, no one booked the venue the entire week before my wedding so we were able to start setting up the Thursday before the wedding (wedding was on Saturday). We were also able to take pictures on their grand staircase as well as in the wine cellar which was a nice touch. Last but definitely not least the food and cake were AMAZING! Every guest I talked to raved about how great everything tasted. I would 100% recommend this venue. Everything about it was incredible.

Carley

Married on 12/01/2017

I just had my ceremony and reception here on December 1st. The Notos family and their staff are all such amazing people and truly do all they can to make sure your special day is exactly how you want it to be! We hired Valentina as our wedding coordinator and she was incredibly helpful and so sweet. I highly recommend Noto's to anyone looking for a place for either a wedding ceremony or a reception. Also their food is absolutely delicious!

Valerie

Married on 10/14/2017

Noto's was an unbelievable experience! We had our rehearsal dinner and our wedding reception in the ballrooms. Joann Noto is super easy to work with, and was flexible with us throughout the entire process! The whole family truly cared about our big day. Valentina Noto saved the day! She was with us throughout the day and as soon as we needed something, she was right there with it. Immediately upon walking into the ballrooms we were awestruck. Even though we had seen the rooms before, that day they were truly breathtaking. We were instantly amazed, and felt so comfortable that we were in good hands! The Notos are incredible, and truly treat you like family!

+ 3

photos

Ashley

Married on 08/12/2017

Great place! My wedding was a fairy tale.. every aspect was perfect thanks to valentina.my day couldn't of been better if I tried. The Venus is absolutely beautiful and the family is so welcoming and makes you feel like your at home. I love them! Recommend Valentina as your coordinator she seriously was a life savor for me!!

Sue

Married on 07/15/2017

Joann and her staff go above expectations for receptions. On the day of the reception you have one person assigned to your party to make sure guests needs are met so you don't have any worries. Food was fabulous! Chef Robert Hess from Hells Kitchen show, is one of their chefs. He created a special menu for us. Guests are still commenting how delicious it was!
This is the second family reception we have had at Noto's and we plan to use them for future entertaining! Noto's is a wonderful place!

Jenna

Married on 05/06/2017

Truly a wonderful place with delicious food! From the start, we felt welcome and like old friends with the Noto family. Joann is an absolute gift. From start to finish, she worked with me and made sure all of my questions were answered. Tony truly loves what he's built and it shows, from his tours of the restaurant to the way he brags about his staff. And we had the pleasure of working with Valentina too. She was so sweet and thoughtful, bringing up things that I hadn't considered, but that really made a difference. Hands down, Noto's is phenomenal. The space is gorgeous, and decorating the space is simple. The food will wow your guests. The staff is second to none.

Cheryl

Married on 12/03/2016

We had our wedding reception at Notos and it was fabulous. Joann and all of her staff did an excellent job. It was perfect and the food was great. Would highly recommend Notos to everyone

Norma

Married on 11/12/2016

All the things we were looking for in a wedding venue, we found in one complete package at Noto's Old World. We sought elegance combined with friendliness, class combined with fun, superb food with a gourmet flair, and value for our investment. They have absolutely beautiful reception sites as well as sites for the ceremony. Their spaces are elegant, beautiful and they make for beautiful backdrops for pictures. The best thing about Noto's, truly, is that they are a family-run business and they know that every event is their most important event. Joann provided me with the advice that I needed to ensure that our daughter's event was just as we wanted it. We were fortunate enough to be able to use the wine cellar for our daughter and son-in-law's reception, and it was just PERFECT! So many details that are on a planner's list are ready to be crossed off if you choose Noto's; they take care of so much, from elegant service to a selection of wine that is completely satisfying, to arrangement of space to fit your needs, to food that is a once-in-a-lifetime experience, with our own personal chef to create the touches that only experienced individuals can provide. The beautiful marble staircase was the backdrop for many simply stunning elements of the wedding day. We also had our rehearsal dinner at this venue, and we could not have been more pleased. Joann has a list of preferred vendors and we found everything we needed without having to stress about any of it! Our wedding planning could not have gone more smoothly and we were pleased with every aspect of our time spent at this location! Also, please do not let the pricing structure unnerve you; it's a little bit different than other venues, but overall, I believe we had a very good return for our investment, and we will definitely use this facility again in the future when an event arises that requires a sophisticated venue!

Rebecca

Married on 09/24/2016

I can't say enough about the high level of service and quality the Noto family provides! We held our wedding ceremony in the wine cellar (beautiful intimate space) and the reception upstairs. The facility is gorgeous. Joann and team were the utmost professionals and really took care of us throughout the entire planning process up to the end of our day. The food they prepare is phenomenal and the referrals they provided for other vendors were spot on what we were looking for. I would recommend anyone looking for a classy venue to call Notos! We will continue to dine there regular as well,

Renee

Married on 08/06/2016

Five thumbs up to the Noto's family for an excellent wedding done. Everyone at Noto's went above and beyond. The food was incredible, hot and delicious. Our guests raved about the food. The Noto's staff took care of absolutely everything and I was able to enjoy my son and daughter in laws special day.

Allie

Married on 08/06/2016

We had such an amazing wedding thanks to Joann and the Noto's staff! They made the planning process extremely easy and they were able to meet all of our needs. Our reception was absolutely beautiful and every one loved the banquet room and wine cellar. Our guests raved about the food and dozens of guests told either myself or a family member that it was the best wedding food they ever had. I am very grateful that I chose Noto's for our wedding and would recommend them to any bride looking to have their dream wedding in Grand Rapids!

Sabrina

Married on 08/29/2015

The entire Notos family and staff are all absolutely spectacular. They are the true meaning of a family friendly business with exceptional service and food. The minute we arrived at Notos for our first tour we were greeted and hugged. Who doesn't love that warm and inviting feeling. They graciously toured us around the beautiful venue and available areas for use. They answered all of my families questions and made us feel at ease. The first time we were there we all knew it was the venue for us, breath taking chandeliers, spacious ballrooms, large dance floor, top rated food and inviting hosts, we were sold.

Throughout our months of planning Valentina, Joann and Tony quickly responded to each one of my questions. It's all about the communication and the Notos staff completely understands that.

The day of our wedding could not have been more perfect. We have been to a lot of weddings and I knew just what I wanted, being an event planner helps a little too! We had more than half of our guests approach at least one or multiple of our family members tell us that it was the best wedding they had ever been too. This was not just the work of an event planner, this takes a whole team.

Throughout the entire reception Noto's went above and beyond with the quick service and clean up.
And let me tell you, if you are looking for some of the best Italian food, go to Noto's! The chefs came out to make sure the food and the guests were all set (how nice is that). The food is to die for and everyone raved about it.

We can thank everyone enough for all of their assistance, professionalism and gracious hospitality. We thoroughly enjoyed ourselves and we know our guests did too!


Eric

Married on 07/17/2015

I couldn't be more pleased that I am having my reception at Noto's. Not only is the venue breath taking but the service, attentiveness to details and overall care JoAnne shows the brides is wonderful. I live out of town and so planning a wedding and reception in a different city has been challenging, she has opened the restaurant early for me to come in and has offered wonderful ideas about how to best create the atmosphere I am looking for. Thank you so much!

Ashley

Married on 06/20/2015

Joann and company at Noto's made our wedding day amazing! Not only was the food and cake to die for, they were able to accommodate special requests that my husband and I had for both the rehearsal dinner and the reception. We had our cocktail hour there in the foyer where people mingled downstairs to the win cellar (which is beautiful). After about an hour, guests were let inside the reception hall (which is even more beautiful).
Dinner was served right after introductions and the speeches. I cannot tell you how many people said it was the best wedding food they have ever had! And we totally agree. We picked buffet #3 with proscutto wrapped chicken, pork loin, and a roast beef carving station. Along with a ton of pasta and veggies, everyone had something they wanted. Then at 10pm, we ordered pizza and sliders for all of our (drunk) hungry guests. While I did not eat any sliders, the pizza was delicious and, from what I hear, the sliders were too.
Everything went on without a hitch! Noto's is definitely the place to go to support local businesses and to have an amazing wedding reception. I couldn't have asked for a better party!

I searched for months trying to find the best venue for my groom and I. We finally stumbled upon Noto's on 28th St. in Grand Rapids, MI. They were so helpful and accommodating to all of our needs. We are both Vegan and Joanne was so helpful changing up their menu to make it perfect for us. The food was superb! We had our ceremony and our reception there. I couldn't believe how beautiful everything looked. It was definitely a fairytale wedding!

Tom

Married on 08/16/2014

NOTOS was the perfect location for our wedding reception. Tony, JoAnn, and Valentina did a great job helping us plan our special day. The newly renovated space is beautiful. The food was amazing and everyone had a wonderful time. NOTOS truly is a family establishment and after working with them we feel like a part of the family.

Kalyn

Married on 08/09/2014

Tony and Joann were wonderful to work with! My fiance and I saved, planned, and paid for our entire wedding and always knew Notos is where it had to be. Their quality food and service did not dissapoint, nor has it ever. Our family and guests were more than pleased and still rave about the food and our wedding cake! I would recommed this venue for your wedding and will say that is worth every penny we invested! The ambience is unlike no other venue and the wine cellar and spiral staircase made for the most beautiful photo ops. We are still blown away eveytime we look at our wedding pictures. Thanks again, Tony, Joann, & the entire Noto's family and staff for making our day beyond perfect!

Noto's was excellent to work with and made our special day perfect! It was so convenient that the catering, cake and reception were all at the same location and they handled all of it for us. The venue is gorgeous and our photo's turned out amazing!! We are very pleased with the experience we received.

Noto's is the most amazing place to have a wedding reception! They have beautiful decor including a spiral staircase, a beautiful wine cellar and gorgeous chandeliers. The Noto's were very helpful and professional. They even were at the reception for awhile making sure that everything was going well. Everyone raved about the food. It was a buffet, but everything tasted fresh and delicious. They also have a restaurant that has delicious food as well that we'll probably go to on our anniversary. You can't go wrong with Noto's!

You could not ask for a better venue for your wedding and or wedding reception. The details are gorgeous and food is spectacular. They pay attention to every detail. Their main goal is making your event the best it could possibly be by putting the customer first at all times.

Meagan

Married on 09/28/2012

Joann and the Noto's crew were amazing at helping me plan the wedding of my dreams. I planned from long distance, and had Zero problems coordinating through email. The food was excellent, the cake was wonderful, and I found out last minute that one of my teenage cousins was a vegetarian, which was not planned for in the food I had chosen. One of the waiters, unbeknownst to me, had the kitchen prepare her a vegetarian meal that she loved. Everything was so lovely, and if I could do it all over again, I'd still choose Noto's.

Marianna

Married on 09/22/2012

Noto's did an incredible job with everything at our wedding. They go above and beyond for you and they make sure you are comfortable with every decision. They definitely make you feel like you are family and provide all information you need to know in terms of what goes into a well planned wedding. I am very impressed with everything Noto's has done for our wedding. If you have your wedding here, you MOST DEFINITELY get what you pay for and beyond.
Are you interested?
Send a message