Reviews
5.0 out of 5 rating
Quality of service

5 out of 5 rating

Average response time

5 out of 5 rating

Professionalism

5 out of 5 rating

Value

5 out of 5 rating

Flexibility

5 out of 5 rating
100%
Recommended by couples
6 User photos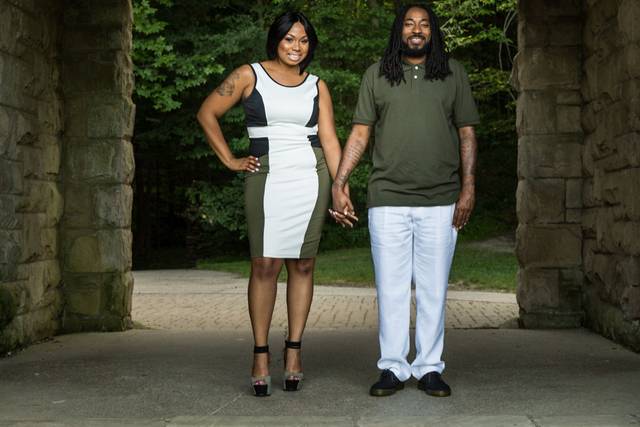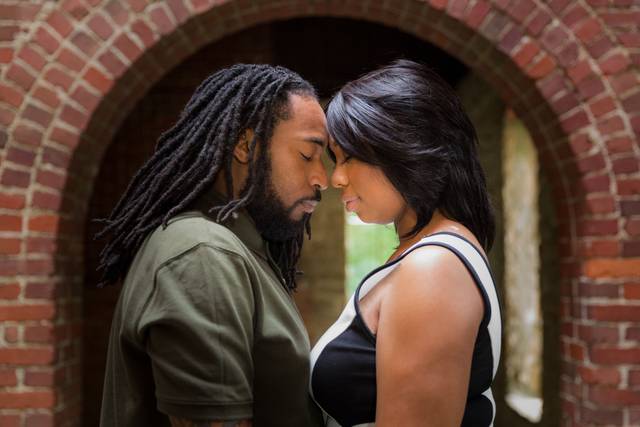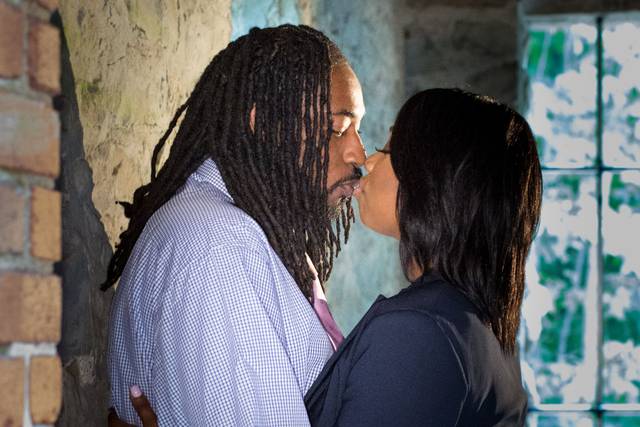 + 2

photos
Melissa B.

Married on 01/17/2021

Absolutely THE BEST!!!

Words cannot begin to describe how AMAZING working with Lana & Paul was for our wedding and the outstanding job they did for us. They were so detail-oriented, fun, caring, charismatic, and professional! We would 100000% recommend any couple to use Mystic Image as their videographer to have the most beautifully captured, fun, and magical wedding!!! This is truly a DREAM TEAM and they were pivotal in making our dream wedding come true. Not to mention their talented work, they really felt like family by the end of the evening! It is so easy to see how much passion they put into their work and how much care they have for their clients. We are absolutely blown away and recommend them to everyone!!! 5 stars is truly an understatement!!! If you are contemplating going with a videographer then I promise you with my whole heart that you NEED to use Mystic Image 😊 😊 😊!!!

Rebecca

Married on 03/23/2019

Dream Team

The Mystic Image team was an absolute dream to work with for wedding photography. My husband and I lived out of state while we were planning the wedding and Lana made the entire process so easy. When we met Lana and Katie at our engagement session they were so fun and totally put us at ease. In the months leading up to the wedding, Lana was in constant contact with us and helped to create the best wedding timeline that included awesome spots throughout downtown. On our wedding day, Lana and Katie went above and beyond to help make sure it was perfect (getting the ring bearer to smile, locating missing bouquets and rings, making sure we got all the pictures we wanted, just to name a few) and allowed us to truly enjoy our day. We were blown away when we received our pictures in the mail. They were amazing! It was wonderful to relive our wedding day through a different lens. We would highly recommend Mystic Image for your wedding photography needs!

Donna

Married on 08/05/2017

Mystic image shot my daughter's wedding and we couldn't have been more happy with the results. You can't go wrong hiring this great company.

Are you interested?

Send a message

Lauren

Married on 07/01/2017

Mystic Image was so great to work with! Paul and Lana are so friendly, high energy and very responsive! We totally recommend them for your special day! You wont even recognize that they are there - they are so fluid! We appreciated working with any vendor that made a very busy day that much easier for us! A video was very important to us and we are so thankful we had Mystic Image to capture our memorable day! Thank you Mystic Image!

Rob

Married on 06/18/2017

I would like to thank Mystic Images for the magnificent job they did at mine and my wife's wedding. They were very professional,easy to work with From the beginning we felt very comfortable discussing what exactly we were looking for,from poses that we wanted to particular locations. I would highly recommend them.

Sent from my iPhone

Theresa

Married on 06/18/2017

My husband and I used Mystic Images as our photographers and videographers. Incredible team! Impeccable service! Captured our day as I'd wished. Super happy with everything. Thank you Lana and Paul!

Emily

Married on 04/01/2017

Lana, Paul and the whole staff at Mystic Image impressed us at every point in the road leading up to, and after our wedding. I can not say enough good things about my experience with this company. Thanks Guys! Emily.

Percy

Married on 04/01/2017

My wife & I searched and searched (and searched) for the ideal company to photograph and videotape our highly planned wedding. After interviewing over a half-dozen companies, the team at Mystic Image won us over and delivered well beyond our expectations at a reasonable price point. It was money well spent. We watch our video online and our friends ogle over our album all the time.

Myron

Married on 10/01/2016

Wow! I do not even know how to begin to explain how satisfied my wife Ashley and I were with Lana, Paul, and staff. From our very first visit, to our engagement photos, all the way up to the wedding itself Lana was always available if we needed anything. Our input was always considered and we were completely blown away with the finished product of our wedding photos and video. When I say booking Mystic Image was one of the best decisions we made for our wedding date that is no exaggeration. Lana thank you for your sense of humor and advice throughout the process of our wedding. You all truly made October 1, 2016 so special for us. I still look back at our pictures in amazement and I cannot thank you all enough for capturing our special moments. The Cannady Family

+ 3

photos

Lela

Married on 09/17/2016

Best videographers in Cleveland! Videography was the most important part of our wedding and I'm so glad we chose Mystic Image! Lana and Paul were not only professional but the sweetest people we worked with throughout our wedding planning process. They captured our day perfectly with all the different traditions of our big fat Serbian wedding and we now have the best video to share with loved ones forever! I recommend them to all friend and family in need of photography/videography. They truly are the best of the best. Thank you Lana and Paul!

Nicole

Married on 08/20/2016

Mystic image was great for videography! Paul worked really well with our photographer. He even helped our photographer out with the lighting because they were down a crew member. Lana was very helpful with all the detail stuff and I would highly recommend them! Our mini-wedding film is awesome and we watch it on a regular basis.

We always enjoy working with Paul and Lana!!! Our family has used them several times! For our wedding we had Paul and Erin, and they were both so great!!! It was so nice working with them! They are very professional and so amazing. They do such wonderful work, and you are left with a great memory! I would 100% recommend them to friends and family (which I already have) :)

Stefani

Married on 08/22/2015

We used Mystic Image as our photographer for our August 2015 wedding. The entire process went so smoothly and was very organized. We mostly worked with Lana, who first did our downtown Cleveland engagement photos. Our friends and family loved the pictures! Both Lana and Paul were the photographers at our wedding. They were with us for almost the entire day, from hotel to reception. Due to detailed planning, creating an accurate timeline, and making suggestions on how to maximize our photo time, we ended up getting a ton of great photos of our day. Everyone from the wedding party and our families loved how efficient but friendly they were, and the photos look amazing! We can't recommend Mystic Image enough-they were a great choice and the most dependable vendor we had!

John

Married on 10/18/2014

Wow! Book this photographer today. Shop around all you like but Mystic is the best in the business. Besides their superior quality photos Lana, Paul and their team (Katie) are professional, down to earth, accommodating, and very courteous. Thank you Lana and Paul for capturing images that we will cherish a lifetime.

Mystic image did an amazing job! I would recommend them to anyone!

Martina

Married on 07/05/2014

Mystic Image was by far the best company to choose for when it comes to photography and videography for your wedding.
From the moment we sat down with them to discuss everything, to the wedding day, everything was perfect. Stress free!! Paul and Lana make sure that they cover everything for you and on the day of your wedding, you have nothing to worry about. They capture the best moments and even ones you would never think of. They are very creative and up to date on all the technology and different image styles. You will not regret it!

Kelly

Married on 06/21/2014

From beginning to end, I have been incredibly impressed with the service Mystic Images has provided. I hired them to do both the photography and videography for my wedding, which also included my engagement photo shoot. While this was one of my most expensive wedding costs, it was absolutely worth it. Throughout, Paul, Lana, and their team were incredibly friendly and fun, and really made sure to get to know my husband and I. As a result, their work truly captured the essence of who we are as a couple. They were also incredibly professional and well-organized, which was particularly helpful on the wedding day itself, as they effectively doubled as day-of coordinators, further adding to their value. The resulting pictures are now stunning, and the video--particularly twenty-minute mash-up of the entire day, is something I know I'll cherish forever. I cannot recommend Mystic Images highly enough.

Kathy

Married on 05/17/2014

Mystic Image Productions was absolutely wonderful to work with. They produced our daughters and son-in-laws wedding video and it is everything and more that we could have wanted to have to help us remember each moment of the their special day. They captured it all! They were so professional to work with and knew exactly where to be and when. Thank you again Paul and
Lana, your the best!!

Kaitlin

Married on 05/17/2014

If I'm being honest, I initially didn't think that I wanted to get a videographer for my wedding. But, after talking to a few friends I was convinced that getting a video of the day would be something I would cherish forever. I am SO glad that I ended up deciding to get a videographer! Mystic Images came recommended by the photographer that we had contracted, and they were the perfect addition to our day. Paul and Lana were professional, respectful and blended right in to the flow of our day - which is what vendors are supposed to do, right?!? They were with us every step of the way, and captured moments I wanted to remember forever. My husband and I received the finished product about three months post-wedding, and can't stop watching it! The first time we sat down and watched was together, and we laughed, cried, cringed at some moments when we thought we seemed awkward - but loved every minute of seeing our day back. We are so glad that we got to work with Paul and Lana, and are so thankful that they gave us one of the most precious keepsakes of our day.

Andrea

Married on 09/21/2013

Mystic Image was the best decision we have ever made. My husband & I originally did not have a videographer in our wedding budget. However, after after seeing a friend's video, we were enticed to look into the CLE videographer scene.
We spent HOURS and many late nights watching sample videos online....and NONE even COMPARED to Mystic Image!! Seriously. Every other video was shaky, moved too quick from scene to scene, move too slow & was boring, or the music didn't match the shots (We're talking slow, dramatic music with the reception dancing scenes...what?!) We were hooked & watched many of Mystic Images' wedding clips on their website. We were still hesitant since we didn't have the money, but made the appointment with Paul.
We were even more impressed with Mystic Image after our meeting & made some other cuts in our budget to make it happen.
And thank goodness we did it- we ABSOLUTELY LOVE OUR VIDEO and have absolutely no regrets. We have watched it countless times & will continue to view it every anniversary. Seriously priceless memories we will cherish forever- esp. the scene with our elders that will not be around forever. Thank you Mystic Image for capturing our day beautifully with such a tremendous video!

Lisa

Married on 06/14/2013

If you want great photos and want to work with awesome people then you need to go with Lana and Paul! It was so much fun meeting them and seeing what they've done. My husband and I enjoyed our entire process working with them. I'll give my husband a pat on the back, because he's the one who found them! Highly recommended!

Glenn

Married on 10/19/2012

October 30, 2012

We were so happy to have found Mystic Image Productions while searching for a videographer for our daughters October 19th wedding. After reviewing their website and several of the client films we felt comfortable that they were well suited to do the job we wanted. Their attention to detail was impressive and we noticed on several occasions how they captured many special moments a photographer might miss.

Mystic Image was very prompt in contacting us after our email request. I believe Lana called us back within the ½ hour. We discussed date availability and several of the options available. They understood our challenges and agreed to modify some of their scheduling deadlines for us.

As a previous business owner, I found Paul professional, polite and attentive to our needs on the day of the wedding. Paul's expertise and thoughtfulness not only allowed him to take the best possible shots but to also work well with the photographers from Love-n-Joy who my daughter also hired to photograph their wedding.

Paul seemed excited to capture every special moment. When he learned the photographers had found a unique setting, on a local farm, for the post ceremony photo shoot, he decided to join the wedding party on location and capture his own special shots. Paul was very thorough on his coverage at the reception. Many of our guests commented how they felt there were going to be many great shots because he seemed to be everywhere.

We would highly recommend selecting Mystic Image Productions for your wedding video. Heck, they would be good for anniversaries, birthday or retirement parties etc. We feel a video like ours will be something special that our families will be able to watch, share and enjoy for a lifetime. Thanks Paul & Lana!

Glenn & Valerie

Roz

Married on 09/02/2012

I was so completely STRESS FREE with Mystic Imagine Productions. They were so busy doing a fabulous job and they were never in our path. The bridal party and family were going in lots of different directions. Their professional skills gave us gorgeous pictures. We were in awe with the proofs. I had seen their work at a bridal show and my mind was made up. As the mother of the groom, I had the pleasure of deciding who to hire for my son's wedding. Paul and Lana were such a delight to work with. They are complete professionals who want to do their best and capture remembrances for you and/or your family. I would give them ten (10) stars if I could. Roz Brenis

Nina

Married on 09/02/2012

I had the best time with Paul and Lana! They are fun, flexible, professional and playful:) Everyone in the wedding party felt comfortable and happy with the way Paul and Lana worked (around) us! It was so easy with them, you didnt even know they were taking pictures half the time. The results were absolutley beautiful!! We are so happy with the variety and quality of the photos. I havent seen the video yet but if it is anything like the photos, I know it will be perfect. I have no regrets. I recommend Mystic Image for all brides who wants quality work and a great time!

Nicole

Married on 06/15/2012

Mystic Image was above and beyond the best vendor of our entire wedding! My husband and I booked them for pictures and video. It was very important we found someone that would capture all our memories of the big day. Boy, can I tell you they far surpassed any and every expectation we had! They were a pleasure to deal with, prompt and courteous, fabulous customer service, and their work speaks volumes. After the wedding you try to piece together all your memories but Mystic Image makes a point to capture every moment you could ever dream of! There were things they captured that I wasn't even aware of the night of our wedding. I would highly recommend them to anybody I come across! Well worth your time, money, and energy. They made my wedding the best it could be by being the best photographer and videographer out there! Also, I have to put it out there that they really care about you as the customer. They helped me find my makeup artist, decent areas for where we could take pictures, and even helped with organizing my stuff before we left the hotel. Who gives that amazing customer service anymore? Mystic Image! Thanks guys!!
Are you interested?
Send a message