312 Reviews
Recommended by 98% of couples
Quality of service

4.9 out of 5 rating

Average response time

4.9 out of 5 rating

Professionalism

4.9 out of 5 rating

Value

4.8 out of 5 rating

Flexibility

4.9 out of 5 rating
75 User photos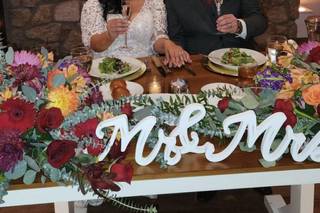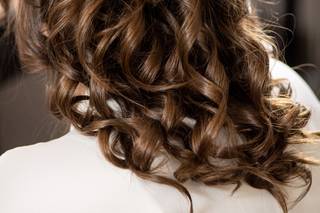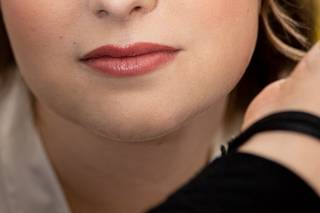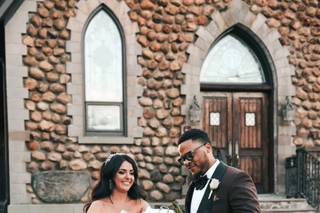 + 71

photos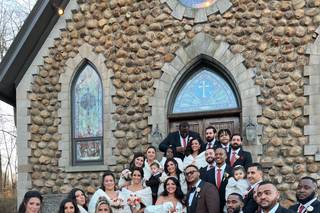 Featured

Lesley S.

Married on 02/19/2023

Superb team that you won't regret choosing!

Victoria and Jenny were FANTASTIC - from the trial to the day of, they have been extremely responsive and easy to work with. They have a fantastic eye for detail and style and do not try to upsell you! I decided to not go with lash or hair extensions, and both were in agreement that those were completely unnecessary for the look I was going for. My bridal party and the mothers (of bride and groom) were all extremely happy with how they looked. Cannot recommend Victoria and Jenny enough!!!

Stacy W.

Married on 11/11/2022

The best experience ever!

Words cannot express how great a job Victoria and Linda did on hair and makeup for both myself, the bride, all the bridesmaids, my mother and my sister in law. Both hair and makeup stayed in/on all evening. All the makeup looked amazing. Everyone was getting compliments the entire night. I 100% recommend using My Makeup Artist Victoria for your event.

Gabrielle R.

Married on 10/21/2022

Best hair and Makeup in Northern NJ

I used My Makeup Artist Victoria for my wedding day and I couldn't be happier!! 1) They're very professional, 2) They arrived on time, if not earlier to setup whatever needed to be setup, 3) Jenny and Norma both did an amazing job with the hair and makeup for the bridal party. My husband was saying how beautiful everyone looked and is still stunned. And he definitely cried when he saw me for the first look :). 4) They're prices are affordable especially if you have such a small bridal group, I had 3 BM's and 1 HOH so the 5 person package was a plus!

They give you a schedule of what time they arrive, who goes next,etc. This company is extremely organized and the quality of their craft is impeccable! I definitely recommend anyone who is in the NJ area to book them for their beauty needs. Wedding or anything else! ⭐️⭐️⭐️⭐️⭐️⭐️⭐️⭐️⭐️⭐️
I used My Makeup Artist Victoria for my wedding day and I couldn't be happier!! 1) They're very professional, 2) They arrived on time, if not earlier to setup whatever needed to be setup, 3) Jenny and Norma both did an amazing job with the hair and makeup for the bridal party. My husband was saying how beautiful everyone looked and is still stunned. And he definitely cried when he saw me for the first look :). 4) They're prices are affordable especially if you have such a small bridal group, I had 3 BM's and 1 HOH so the 5 person package was a plus!

They give you a schedule of what time they arrive, who goes next,etc. This company is extremely organized and the quality of their craft is impeccable! I definitely recommend anyone who is in the NJ area to book them for their beauty needs. Wedding or anything else! ⭐️⭐️⭐️⭐️⭐️⭐️⭐️⭐️⭐️⭐️

Are you interested?

Send a message

Cristina G.

Married on 09/17/2022

Amazing Talented Hair and Makeup artists!

3 minutes ago
NEW
I'm so glad I chose MymakeupartistVictoria for my 10/9/22 wedding. The whole process was seamless with great communication from start to finish. My makeup was done by Denise it was perfect! She's so talented! Denise listens to what you want so that you are comfortable. I wanted a bold eye and lip for my wedding and she executed it perfectly! She also did makeup on my mom, who wanted a more natural look and she looked amazing! She is a sweetheart who makes you feel comfortable in her chair. My makeup stayed on all night and received so many compliments. My hair was done by Jenny whose talent with hair speaks for itself. She curled my hair exactly how I wanted it. The ladies in my family all wanted different looks and she worked her magical. These ladies are so sweet and make you feel comfortable on your most important day. Highly recommended!

Jenn C.

Married on 08/13/2022

Professional, Friendly and Fun!

Had an amazing experience with these gals! They were very flexible and skilled with many different hairstyles and, as a bride, I didn't give them much to go on but I couldn't have been happier with my look. I felt very well taken care of and would definitely recommend them!

Jessica S.

Married on 05/06/2022

Amazing and beautiful work!

They came in on time and did an amazing job on my hair and makeup as well as everyone in my bridal party, and all on time! Hair and makeup for everyone stayed the entire night! And they were so friendly and fun to work with! 1000% recommend! (On a side note, I've never seen my mother look so beautiful before thanks to them! My brother didn't even recognize her! Thank you ladies!!)

Maria S.

Married on 04/02/2022

The best in the biz

MMUAV was amazing! My best friend used them at her wedding and I knew I needed them for my own. Everything was easy with them from scheduling, to adding services, adjusting things along the way, the trial, and they were so lovely to have with us on my big day! Everything went smoothly, they got through all 14 of us ON TIME! Everyone looked beautiful and was so happy with how they brought their inspiration photos to life, myself included. I cant say enough good things about them but they made me feel and look so beautiful :)

Lauren D.

Married on 03/12/2022

Go with Glori!

I got married on 3/12/22, and Glori did my hair and my makeup. As an out-of-state bride with limited PTO, I wasn't able to travel to New Jersey for a hair and makeup trial before my wedding. However, Glori absolutely nailed the look I wanted, and it turned out even better than I could have ever imagined. My hair and makeup lasted for the entire evening and then some. Glori was professional, personable, and a very skilled MUA. I'm so happy I chose My Makeup Artist Victoria and specifically Glori!

Francesca R.

Married on 02/11/2022

Amazing and Flawless

I am not a person who wears makeup or enjoys putting it on, but Victoria and Linda made me feel like the ultimate princess that day! Her team did an absolutely amazing job for myself and ALL my bridesmaids. From myself, to my mom, my sisters and full bridal party, all of our wants and needs were genuinely heard and executed! If you have a request, the whole team listened and provided it.

Victoria was my makeup artist and from the moment I sat down she acknowledged how I felt and knew what to do. She was able to relate to how I felt and showed me that all of my worries were not going to be present for that day. She was right and made me feel comfortable in my own skin, mostly my round face. The few pictures I saw suddenly made all my insecurities disappear! She was sweet and understanding. Truly the best.

Linda was my hair stylist and surely the best one out there! She was also understanding, sweet and made every minute exciting! She tried multiple styles on me until she could see in my face that I was truly happy and comfortable! My hair and makeup was still flawless the next day (too tired to wash it off! lol) !! She executed my hair perfectly and I couldn't have been happier!

Overall, this team is amazing! You can see the respect and support they have for eachother. It is nice to have a team who genuinely cares and takes the time to listen! They were one of my best decisions that day! Do not hesitate to book with them too!! Thank you ❤

Meghan P.

Married on 10/16/2021

Pretty Pretty Princesses

These gals are wonderful. They were able to fit our wedding in last minute and although I was not able to do a trial for either hair or makeup, the outcome was great. We had a very early start time (4:30am) and the gals worked quickly and had us ready on time. We had a couple of issues with our lashes lifting but glued them back on at the venue.

Ota R.

Married on 09/04/2021

Wedding on the Water side 09/04/2021

My wedding is on the morning of Labor's day weekend in the Covid world. I went to makeup trail 3 times with different companies before I meet Victoria's team. We communicate and I am so happy I found her. the team is show up on time, quick, clean and organized. I am so impressed. thank you victorian for been part of my important day.

Courtney E.

Married on 08/27/2021

The Absolute Best

Let me start by saying, these ladies are literal miracle workers! I had a blast hanging with Jenny, Denise, and Vicky during makeup and hair for my wedding. Jenny took all my girls individual visions for their hair and made it happen !! All of my ladies had their choice of style and Jenny made it happen with absolute grace. Denise powered through a broken foot and truly made every single one of my girls gorgeous by capturing their personality with their makeup! And Vicky ! My goodness, I cannot thank her enough. As a crazy bride, I decided to cover an entire tattooed sleeve and back piece. My guests were shocked and in awe and more importantly she captured my vision that I wanted to cover my tattoos for my dress to truly be the focus. My venues staff was asking me for MMUAVs number for their friends and sisters who are recently engaged. And my wedding coordinator didn't even recognize me once Vicky was done with me. That truly means these ladies did a phenomenal job ! All of my girls husbands were ecstatic to see how beautiful their wives looked. All of my guests could not stop telling me how beautiful I looked. And when I needed an emergency touch up right before the ceremony, Vicky turned around and came right back! You need to look no further than MMUAV, they will take care of all your makeup and hair needs and have a wonderful time chatting with you through it all.

Jackie

Married on 07/31/2021

Absolutely outstanding!

My experience with MMUAV has been outstanding. Denise, Kathy, and Glori did the hair and makeup for myself and all of my bridesmaids and everyone looked absolutely gorgeous. I was so impressed with their professionalism and how they were able to come and stay within schedule of completing everyone's hair and makeup. Denise captured exactly what I wanted my makeup to look like and I looked so natural without looking like I had too much make up on. My now husband even commented on how impressed he was with my makeup as he was worried that I would not actually look like myself at our wedding.

I also believe this company went above and beyond and was extremely accommodating. For example, my mom had brain surgery a couple months before the wedding where part of her head was shaved. Victoria worked with me to brainstorm ideas for how we could do her hair and hide the incision line and on the day of I can tell you that you would not have even been able to tell that my mom had surgery. In addition, I originally booked MMUAV for my original March 2020 wedding which ended up being postponed 3 times due to COVID. Each time I went through the rescheduling process, Victoria worked with me to ensure that I could move my date and update the contract. Lastly, my wedding was in NJ however, I live in Virginia and the make up artists worked with me to schedule my trial while I was home for Thanksgiving so that I did not need to make an additional trip home for the trial.

I cannot say enough amazing things about this company and the artists that work for them. You will not disappointed and I highly recommend booking them for your wedding. Thank you so much Victoria, Denise, Kathy, and Glori!

Jessica M.

Married on 07/23/2021

Amazing services!

All of the women at My Makeup Artist Victoria are amazing and so talented. My bridal party and I had the pleasure of getting to work with Jenny, Dayana, Norma, and Victoria on the day of my wedding in July 2021 and we could not have been happier with the experience! It felt like we were hanging out with our friends all morning, with the added bonus of them making us feel gorgeous with hair and makeup services that can't be beat. Every aspect of working with this business was seamless, from booking them, to the reschedule of our wedding, all the way through to the wedding day. I cannot recommend My Makeup Artist Victoria and her team enough. Thank you so much, ladies!

Arielle U.

Married on 07/17/2021

Beautiful Work

My hair and makeup came out beautifully! Norma and Linda were incredible to work with and helped make the morning of my wedding run smoothly. My wedding day was very hot and humid, and my hair and makeup held up perfectly the entire day! My bridesmaids were all thoroughly impressed how great their hair and makeup looked as well. Highly recommend!

Nancy

Married on 06/19/2021

Great experience!

I had a great experience with Norma and Linda for my wedding. We had a big group of 9 and they arrived on time at 5:30am and were done with everyone by 9! Between Norma, Linda and the 3rd artist they did a great job! For make up, Norma was great providing suggestions during my trial to get a soft natural glow and worked with me when I mentioned I preferred natural eyelashes. All my bridemaids and party were happy with their make up & hair. Linda did a great job at listening to my ideas and the day of the wedding after being done, she came to check on me and helped me with bobby pins for my hair as I was taking pictures to ensure i was comfortable. Overall they are a great team who made everyone feel great and even provided ideas for the ladies who were unsure of what they wanted as well as suggestions depending on their hair type and style, while staying on time! Thanks Norma & Linda !! They were also very professional and quick to resolve a miscommunication by my bridemaids after my wedding ! Thank you again!

Milibeth C.

Married on 05/02/2021

If we could give them 10 stars.... We Would!

We had Norma, Jenny, Kathy and Denise for our wedding. They were AMAZING! Not only did they make us both feel stunning but our entire bridal party (10 women), LOVED the way they looked as well. They were professional, fun, and had us all done with enough time to relax before pictures. You will never get the level of quality that this team provides and still stay within a reasonable budget. Their work is phenomenal and they were VERY understanding and flexible when it came to postponing our wedding due to covid.

Sara O.

Married on 01/03/2021

Highly Recommend!!

I HIGHLY recommend My Makeup Artist Victoria for your wedding day. Victoria, Denise & Kathy were incredible. I am not one who enjoys to wear makeup and really wanted a natural look. They did an amazing job. I could not have been happier. Their down to earth personalities made the day that much more enjoyable for my family, my bridesmaids, and myself.

Thank you for making my day so special!

- Sara

Jessica

Married on 11/20/2020

Book MMUAV NOW! You won't regret it!

I knew I wanted to book Victoria and her team the second I got engaged. She had done my hair and makeup for a friend's wedding, and I looked amazing as a bridesmaid, so I knew it was a good fit for my own wedding. I booked in 2019 and when we had to reschedule to 2022 due to COVID the process was PAINLESS - I know some horror stories from other brides with other vendors and I experienced none of that with MMUAV. Victoria herself even took time away from her vacation to call me and make sure I was mentally doing ok with having to reschedule which was very nice of her.

The day of we had two makeup artist and one hair artist for 7 bridesmaids, mother of bride, mother of groom and me. We were ahead of schedule the whole time which helped us be able to relax and just enjoy the morning getting pampered.

I absolutely loved my makeup the whole day. I wanted a little extra than normal but not super glam and Victoria nailed it. Jenny was also amazing at doing my hair. She listed to what I was looking for and offered suggestions to improve the look. I was super self-conscious about my dress and hair because I had gained some weight, but I felt beyond confident the whole night. My makeup did NOT MOVE all day. I cried, laughed, hugged people ate and drank and at 1 AM hanging out with our guests at the hotel bar, so many people kept said "I can't believe your makeup right now! It looks like you JUST got it done."

My mother doesn't wear a ton of makeup and is worried she started to look old and heavy makeup would bring that out but no--Victoria did an amazing job and she looked so stunning all day. Same with my MIL- she is simple when it comes to makeup and the team was able highlight her in a natural way that kept her looking like herself. On the flip side- some of my bridesmaids wanted to look super glam and they also were able to pull that off flawlessly. The range of their talents for both hair and makeup are incredible.

MMUAV and her team were terrific from booking thru the day of. I cannot recommend them enough. Thank you for making all of us feel gorgeous on my special day!

Gabriella M.

Married on 10/18/2020

Amazing hair and makeup!

We used MMUAV for our wedding and they were amazing!! We had Norma (who is the most spectacular makeup artist ever) and Victoria there doing makeup, Jenny and another hair stylist (I can't remember their name! 😭) there (who are both miracle workers considering they were dealing with some very unruly, textured hair). I would recommend them to anyone. They made myself and my bridesmaids look like royalty. I am beyond happy that I decided to go with them. They are very fairly priced for the quality of their work! It was myself, 5 bridesmaids, my mom, MIL, and godmother getting hair and makeup done. We had a limited time to do it, too, since my wedding started so early! If I could give 100/5 I would. Thank you for being such a beautiful part of my special day MMUAV 💕💕

Dana P.

Married on 10/04/2020

Hair and makeup miracle workers!

I could not have been any happier with My Makeup Artist Victoria! From initially reaching out, to the hair/makeup trial, to my wedding day, everything was seamless. I got married mid-September and worked with Victoria and Jenny. They were flexible when I had to reschedule my wedding due to COVID. On the wedding day, Victoria and Jenny did hair and makeup for me and three bridesmaids, and hair for my mother and mother-in-law. Everyone looked flawless and they were so happy with how their hair and makeup turned out. It was a pretty warm and sunny day, but everyone's hair and makeup lasted throughout the entire day. Victoria and Jenny were prompt with arrival, worked quickly but efficiently and were willing to hang around a bit longer so that my photographer could capture a few 'getting ready' photos. They were so friendly and made getting ready even more fun. I'm so happy that I chose MMUAV for my wedding day and I would highly recommend these ladies!

Roma B.

Married on 08/28/2020

Fantastic experience!

Victoria and her team are extremely talented! From my trial to two events that they did hair and make up for, they were always on point! Denise, Linda and Gia are so personable and sweet. They make you feel like you are getting your make up and hair done by your best friend. Everyone who got their make up and hair done by MMUVA for my wedding cannot stop raving about their look and how beautiful they felt. These ladies are professional, talented and so down to earth. Love them!

Mona D.

Married on 05/23/2020

First class all the way!

Finding the right hair and makeup team was one of the biggest challenges I had. I went to 2 prior trials and left disappointed. However, from day 1, Victoria made sure she knew exactly what my vision was and hand selected Denise and Gia for a trial. Both girls were so nice, personable, and really went the extra mile to listen to me, look at photos, and capture my vision. I booked them the day of my trial! Sadly, I was impacted by Covid and had to postpone my event. The entire team was so kind, understanding and worked with me to move things around. They went above and beyond. But my wedding day was where they really shined. They showed up early, were calm and organized, and got us glammed up so beautifully. I had both Denise and Gia for my VIP which was wonderful. They stayed with me so I could touch up my hair and makeup before the ceremony and reception. I can't say enough good things about Victoria, Gia and Denise and everyone at MMUAV! Go for a trial, you will be blown away!!

Carly

Married on 05/17/2020

Absolutely Amazing!!!

My Makeup Artist Victoria is incredible! For my wedding, we worked with Denise, Linda, Chanti, Fran, and Glori—and they were all phenomenal! Denise did my makeup and Linda did my hair, and I couldn't have been happier with how both turned out! I can't recommend Denise and Linda enough.

MMUAV also did hair/makeup for my bridesmaids, mother, mother-in-law, and flower girls—and every single one of them was so happy with how they looked. And our hair and makeup held up all day!

MMUAV was also great to work with leading up to the wedding. We postponed twice because of COVID and each time we rescheduled, MMUAV was the first vendor I called because they were so sweet, reassuring, and accommodating. I've recommended them to family and friends and will continue to recommend them!

Allison G.

Married on 11/01/2019

Allison - Bride

AMAZING. Bridesmaids makeup looked amazing. (Thank you Denise) Hair all around was so good. (Thank you Jenny) my makeup was flawless the entire night. It made me smile (I'm not a smiler, as odd as that sounds) Victoria did my makeup and my mom's makeup. She was apprehensive about getting her makeup done (but was VERY excited about false eyelashes) and Victoria nailed it. My flower girl showed up the final hour they were supposed to be there and they sat and waited for her. The girls really did amazing, even my bridesmaids that could pass for professional makeup artists praised Denise's work. Thank you again!
Are you interested?
Send a message