72 Reviews
Recommended by 99% of couples
Quality of service

4.9 out of 5 rating

Average response time

5 out of 5 rating

Professionalism

5 out of 5 rating

Value

4.9 out of 5 rating

Flexibility

4.9 out of 5 rating
15 User photos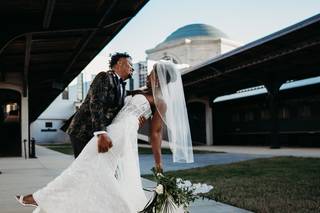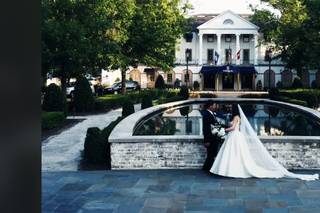 + 11

photos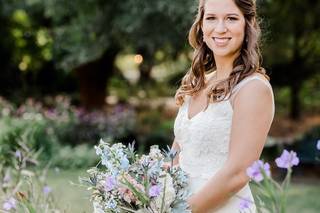 Featured

Jasmin R.

Married on 10/22/2022

Tropical Wedding Experience

I couldn't have asked for a better team than MV Wedding Films! They capture so many special moments from shedding tears to getting down on the dance floor! The quality of the films looks like you are actually in the movie theatre watching spectacular graphics! Their team is very professional and their personality makes you feel that you known them for years! I HIGHLY recommend this talented crew!

MV Wedding Films's reply:

You and Will are the sweetest couple on earth! We're lucky to have such wonderful clients and now friends! Your lush tropical florals, your sophisticated gown, and Will's custom suit were an expression of who you are as a couple. Your taste is impeccable!
Thank you for being open to new ideas and trusting us to create a film that Tells Your Story Your Way. I know you'll enjoy a long and happy life together!


Meghan C.

Married on 09/24/2022

The absolute best product & staff!!!

We found MV through our wedding planner, and I am SO happy we did! Their staff was amazing. They attended meetings leading up to our wedding so they knew exactly what was going on and how we pictured the day going. They were flexible and willing to do whatever was needed the day of the wedding. And most importantly, our wedding video is better than we could have ever imagined! They captured every part of our day with all the special details we wanted shown. We are beyond grateful to have our video from MV to remember it all!

Robyn

Married on 08/27/2022

Definitely hire MV Films!! Outstanding service!!

We contacted Anne last minute, she sent over the contact right away to meet our needs. MV Films made the experience seamless and we'll have these memories to last a lifetime. We received our ceremony video very quick, asked for small tweaks and without hesitation they exceeded our expectations. So grateful for MV Films!!!

MV Wedding Films's reply:

I'm so glad we could accommodate your last minute request. Thank you for reaching out to us. We were honored to be there!

The weather was absolutely perfect for your wedding ceremony. With the help of the shade, a light breeze and your thoughtful bottles of water, all your guests were happy and comfortable. And the baby who made her way up the aisle in the wagon pulled by the ring bearers was the most precious thing in the world. I hope you and all the children, big and small, enjoy reliving your wedding ceremony for many years to come.


Are you interested?

Send a message

Jessica

Married on 10/23/2021

Simply the best!

My wedding planner suggested Memories Videography and it was one of the best decisions we made! We worked with Anne and Devonte and they were amazing during every aspect of the process. They made my husband I feel at ease and were always open to our feedback. Our friends and family were so impressed with our wedding films, and I can honestly say I wish we could get married again just for another chance to work with them!

MV Wedding Films's reply:

You're so kind Jessica! Working with you and Scott was a real pleasure. Overcoming the challenges of the last two years was trying. With your patience and kindness, you were able to conquer each obstacle with ease. These traits among many others made your vows so heartfelt. Yes, I teared up! We're honored to know you!

Ereny H.

Married on 10/10/2021

Best Videographers in town

The Memories team is literally the best!!!! Their priority is to make sure that the couple gets exactly what they want out if their wedding videos! They were very flexible and paid so much attention to details and made sure to capture our special moments exactly how we wanted! Their package prices are very reasonable for the quality they deliver! They also took the extra time and worked with us during the editing process to make sure the final product was flawless. I highly highly recommend this crew!

Erin S.

Married on 09/24/2021

Best Decision Ever!!

The entire Memories team was an absolute pleasure to work with! Extremely responsive, patient, and open minded with our requests. They had smiles on their faces our entire day (and it was a LONG day) and we are so thankful for the amazing content they captured that we will watch and cherish for the rest of our lives! The cherry on top was when Anne suggested putting a GoPro on our dog to capture footage from her point of view and we couldn't be happier that we did! Thank you so much for everything!!! I can't recommend Memories Videography enough!!

Adam S.

Married on 09/05/2021

Recent Wedding

Anne and Ricky are amazing to work with. Anne is beyond attentive and truly wants to cater to the bride and groom. Memories was by far the easiest vendor to work with. Anne wanted nothing but to make our day and our video as perfect as possible. I will be recommending Memories to anyone that asks.

MV Wedding Films's reply:

As the rabbi mentioned during the ceremony, you and Michelle are "two of the most beautiful and wonderful young people you'll ever meet". Nothing can be truer! Anyone who watches your films will witness the love, joy, and passion that filled your wedding day.
Thank you for allowing us to be part of the celebration. We're honored.

At a recent dinner party, one of the guests commented that your trailer, or sneak peek, was the best wedding video they'd ever seen.



Nannette S.

Married on 09/05/2021

Amazing work and so great to work with!

We could not be happier with the video from our son's wedding. Memories did an amazing job capturing our day and bringing it back to us! There are not enough words to say how happy we are! Memories, thank you for the amazing video. We will be able to relive this day year after year!!!

MV Wedding Films's reply:

Thank you, Nannette! Every detail of the wedding was perfection and the planner was a dream to work with! Adam + Michelle's energy and obvious love for each other created an atmosphere of total joy.
We were sorry to hear that Michelle's Grandmother was unable to travel to the celebration. I'm so glad we could provide the live stream so she could be included.
Send our best to your magnificent family!

Jordan C.

Married on 07/10/2021

Captured all the little moments and great to work with

Memories did an excellent job incorporating the feel we wanted in our video and really caught all the little moments that didn't get caught in our photos. They were incredibly professional and the drone footage over William and Mary and the Williamsburg Inn for our wedding was a nice added touch.

MV Wedding Films's reply:

Working with you (and the entire family, especially your mother) was just a dream. And the entire vendor team was fabulous too! You and Molly thought through every detail from the carriage ride to the fife and drum to the colonial wigs at the reception. Your shared love for each other and for history created the perfect vibe for your wedding celebration! Congratulations!!

Meghan B.

Married on 04/10/2021

Amazing experience !!

It was such a joy to work with Memories! Anne and everyone on the crew was kind, helpful, hardworking, professional and extremely responsive!! We got our teaser video back super quick and it was so amazing to have that to relive our day!! Our cinematic short video is beautiful and I could not be happier. I would highly recommend memories to anyone!! Such a wonderful experience!!

MV Wedding Films's reply:

Your wedding was a beautiful celebration of love, joy, and romance! And we loved working with you and Austin. We appreciate your thoughtfulness and flexibility. Dog people are the best!

Vickie N.

Married on 12/31/2020

Thank You, Thank You, so glad we found you!

Memories Videography was responsive and affordable. On a very short notice, they partnered with us and did a great job, bringing our family and friends from near and far, to our daughter and son-in-law's wedding. We are so grateful!

MV Wedding Films's reply:

I'm delighted we could help you celebrate! Bringing family and friends together especially during these usual times brings us great joy!

Audrey M.

Married on 11/14/2020

Great people and a great product

I highly recommend Memories Videography if you want a professional yet fun, organic, and overall beautiful wedding video!! They have a phenomenal team that truly puts their client and couples first. We opted for the 8 minute short; however, they were super flexible in the review process and made sure the video had exactly what we wanted and we were 100% satisfied. The team was very fun and easy going the day of the wedding, and they worked wonderfully with our photographer. Even with the craziness of COVID, they were flexible with every change and very timely. I am beyond thankful for the memories captured that I get to hold on to for the rest of our life together! Absolutely beautiful!

MV Wedding Films's reply:

Working with you has been our pleasure! Beautiful venues, a great vendor team, and a gorgeous couple. We couldn't help but love every minute!
You're blessed with an amazing family and fabulous friends who will support you for the rest of your lives. And your Father's toast was one of the best ever! Stay well and live happily ever after!

Katie I.

Married on 10/10/2020

Absolutely Wonderful!!

We could not ask for a better videographer!! Anne and her team were so kind, professional, and amazing at their jobs. We were able to have drone footage and Anne dealt with pulling all the permits for that, ensuring we could film at all wedding locations, and being so helpful and supportive throughout the entire process and wedding day. We cannot recommend Memories Videography more!! Our friends and family absolutely loved the videos and we are so happy we have these to remember the day by. Video can show so much more than just photos and we are so happy to have this to relive our day! Thank you Anne!!

MV Wedding Films's reply:

Working with you has been our privilege and honor! The exquisite venue, beautiful details, vendor team, and, especially, your family, created an unforgettable experience for everyone! By the stories your father and sister included in their toasts, it's obvious you come from a home filled with love. You and Bryan share a "love old-fashioned enough to last forever."

Sherri G.

Married on 10/03/2020

Excellent Videographer and Staff

As the mother of the bride I was helping to plan the wedding ceremony and reception. Well, needless to say, everything kept changing because of the pandemic. Memories Videography was able to accommodate us at the last minute and everyone on staff was very understanding and flexible with changes, etc. The wedding was absolutely beautiful in spite of the pandemic - Thank you Ricky, DeVonte and Anne for capturing this wonderful day for our family.

MV Wedding Films's reply:

You orchestrated a lovely wedding! Every detail was perfect and meaningful. To work with you and the family to create a film everyone can enjoy for many years is our honor and privilege.

Katherine F.

Married on 09/06/2020

Incredible videography

Memories were amazing to work with during this crazy time! We made the decision to downsize and live stream our wedding about a month before the big day. Anne was very timely and very flexible due to changing venues last minute. I would recommend them to anyone looking to live stream their wedding due to COVID! Best part- they give you a link to download your video! (The best keepsake!)

MV Wedding Films's reply:

The Rabbi's words rang true, "Man plans and G_d laughs". I'm glad we could help the family and friends that couldn't be there in person be present in spirit. And the flower girl is just precious!

Mazel Tov!

Alyssa W.

Married on 08/14/2020

Absolutely perfect!

Ricky live-streamed our wedding yesterday and he was amazing!!! We had close to 700 people connected on the Livestream and the clarity and quality was amazing. It was bittersweet because many of our friends and family couldn't make it due to the pandemic but they help them share our special day with us. Ricky went above and beyond even pinning the boutonnières on thé groom and groomsmen! Thank you so much Ricky and Anne You guys are awesome!

MV Wedding Films's reply:

Thanks so much Alyssa! We're beyond excited for you! With your kind and generous heart, I know your marriage will be blest!

Mairin G.

Married on 07/18/2020

Incredible!!

Anne and DeVonte were both so incredible to work with. Due to Covid, our original videographer backed out at the last minute--which ended up being the best thing because there is no way our video would have been as beautiful and perfect as the one memories videography did for us. They were so flexible with us booking last minute, and gave us an extremely fair price. They were extremely discrete the whole day, and most of the time we didn't even realize they were there. The instagram short video was a perfect preview and we got it so quickly after the wedding. The final video perfectly captured the entire day and we are so happy to have it to watch for years to come. I cannot recommend them enough!!

MV Wedding Films's reply:

Awww...thank you! You and PJ are a match made in heaven! I had to fight back the tears during your dad's toast and laughed when your sisters spoke of the early days of your relationship! You're blessed to have wonderful families. We wish you health and happiness always!

Brittney H.

Married on 05/30/2020

Memories Videography: Wedding at Alturia Farm!

I have nothing but AMAZING things to say about our experience with Memories Videography. Their team is very experienced, highly qualified, friendly, caring, professional and dedicated to their work. They were a blast to work with, and made our day so much more special! Through all of these crazy times with COVID-19, they have been nothing but flexible and understanding and have been willing to work with us and adapt to the changes of how we had to celebrate our wedding day. Their crew members are super friendly and fun to work with and their communication about the event was outstanding! I could not recommend a better group and am so happy we decided to use them for our wedding! Their work is phenomenal and will always hold a special place in our hearts for many years to come.

Kimberly

Married on 10/19/2019

Very Professional

They were detail oriented, professional, never knew they were there.

Hayley C.

Married on 10/12/2019

Amazing video footage!

Memories did a phenomenal job capturing our special day! They went above and beyond with capturing memorable footage, starting with footage while getting ready and going all the way to the end of the night's sparkler send off. Their drone footage was some of my favorite and such a delight to receive in addition to all the regular footage - with beautiful shots of our getting ready venue and reception venue. Additionally, the team did a great job of blending into the background and they were very unobtrusive... yet somehow managed to be in the right place at the right time all day and night! Additionally, we were so impressed by the quality of the footage that we received. Anne and her team were very easy to work with and very low stress which we greatly appreciated. I know we will be watching these videos forever and are so lucky to have chosen such a wonderful company. You can't go wrong with them!

MV Wedding Films's reply:

Your wedding was an absolute dream from beginning to end! And in one of my favorite places in the world, Charlottesville! Each location, (Farmington, The Lawn at UVa, and Verulam Farm) was more beautiful than the next, if that's possible! Thanks for choosing us to be part of the vendor team.
Please send my best wishes to your mom, the most organized and sweetest MOB on earth, and Kennon Ibbeken, just the best wedding planner in the area!

Gabrielle W.

Married on 10/05/2019

Wonderful to Work with and GREAT VIDEO

Anne is responsive and awesome. She has a great vision and easy to work with. Adam and DeVonte were our videographers the day of and were so fun and nice to work with. They made me feel comfortable and were very polite. They were very good at being unseen when needed and then helpful and positive when directing. I never felt uncomfortable in front of the camera or them. The final videos are to die for. The ceremony and reception go by so quickly it is hard to capture everything, rewatching the video with all the key points and extra fun tidbits (dancing, getting ready, flower girl and ring barer being super cute, etc.) was almost more fun than the actual day. We have already watched the video with family members and friends and have gotten wonderful feedback and even happy tears. I highly recommend Anne, DeVonte and Adam!

MV Wedding Films's reply:

Awww, thank you! You guys were so fun to work with! All the great questions and the site visit to Lewis Ginter helped enormously. And thanks for the shout out to DeVonte and Adam. Not only are they superb filmmakers but they're also easy to work with and discreet. Have fun reliving the ceremony, reception and all the extra tidbits for a long, long time!

Kate

Married on 09/28/2019

"It looks like a trailer for The Greatest Wedding of All Time"

...is what somebody told me after I posted the trailer that Memories Videography created for our wedding. Another person said "I've watched it 7 times, I can't stop." And it really was!! Memories Videography is one of the best decisions we made! We were on the fence about whether we needed a videographer and I am SO GLAD we decided to get one, but specifically that we went with Memories Videography. Anne was really cool via email ahead of the event and she and her team of videographers showed up on wedding day and I really just let them do their thing. What's incredible is they perfectly captured my personality and my husband's and the feel of the whole day--it's amazing, you'd think we'd known them our whole lives. They just GOT US. We watched their trailer (and later the longer film) and with both we both were just like "yep, that's pretty much how that day went down." We were cracking up and we loved it and they nailed it. Having watched videos of other couples it's clear that Memories somehow uses a 6th sense to get a feel for the couple and capture their essence in the video, because other videos have a very different feel than ours. They really tailor it to make it fit the couple. It was perfect--and the drone is so cool!!! Thanks to Anne and DeVonte and team--thank you so much! You've given us a gift we will treasure forever.

MV Wedding Films's reply:

Love you guys!! The most authentic and unpretentious couple ever! When I walked into your suite I felt like we were sisters of different mothers, DeVonte was your baby brother, and the rest of the team was just more family! Thanks for checking in occasionally and making sure we were taken care of. So kind and thoughtful! You trusted us to do our thing, totally unimpeded and our creativity ran wild! You're the best!


Lizzie T.

Married on 09/21/2019

Love our wedding video!!

Anne and her team were amazing!! We can't imaging not have this perfect video of our wedding. We are so thankful to them for their responsiveness, professionalism, and fantastic work on our video! We will cherish the video for years to come!

MV Wedding Films's reply:

We loved every minute! A beautiful wedding at the family farm surrounded by loved ones plus an amazing vendor team made our job an absolute pleasure. We hope you enjoy the faces, voices, music, and laughter from your wedding for many years to come!

Megan C.

Married on 07/13/2019

Such a talented, creative, loving, & fun video crew. They produced a wedding video that exceeded any expectations that we may have had.

I have worked with hundreds of videographers throughout the past five years in my line of work. Adam and the entire team were a complete joy to work with. We loved having them join us for all the weekend wedding celebrations. The quality of the footage is unreal. The way they told our story could not have been dreamt up any better. They beautifully captured every raw & important moment of the day. We just received our video but have watched it numerous times. We have shared with family and friends & everyone has been moved to tears of joy simply from watching. Friends of ours are already interested in booking them for their upcoming weddings. I am not sure of anyone in the area (Southeast or Northeast) that could ever compare to this company. They are not simply a company— they are a talented team with a creative spirit & warm hearts. They captured the best day of my life. I could not be happier!!! They are WONDERFUL!!!

MV Wedding Films's reply:

You + Kye made our job easy! Every moment of the celebration was an expression of the deep love you obviously have for one another. From sharing ice cream in downtown Roanoke to the exchanging of vows at Irvine Estate in the mountains in Rockbridge County. And every member of the vendor team were absolute pros. Please send our many thanks to your parents who made us feel like family from the very first moment we arrived! 

Jordan

Married on 06/15/2019

What a great experience!

Anne at memories videography was such a joy to work with you! She was always so kind and responsive to any questions we had. The team that came to film our wedding day was early and so professional! They made us feel comfortable and at ease, which is saying something since my husband and I are pretty camera shy! They made us a beautiful trailer and video of the day's events in a timely manner and sent us personalized DVDs and flash drives of it just as quickly. We wholeheartedly recommend them as the perfect team to preserve your own special day!

MV Wedding Films's reply:

What a sweet review! Thank you. Adam and DeVonte have a unique talent of making people feel at ease in front of a camera even on their wedding day. I'll send along your compliment. Being able to tell the story of a couple destined to be together is a gift. Thank you for choosing us!
Are you interested?
Send a message