28 Reviews
Recommended by 100% of couples
Quality of service

5 out of 5 rating

Average response time

5 out of 5 rating

Professionalism

5 out of 5 rating

Value

5 out of 5 rating

Flexibility

5 out of 5 rating
25 User photos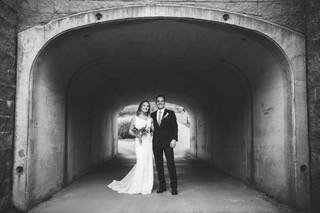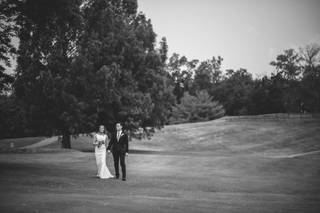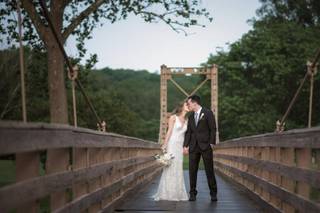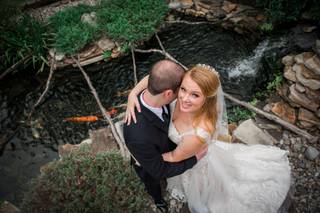 + 21

photos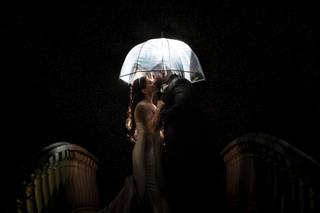 Fady B.

Married on 05/29/2022

The best ever

Words can not describe M&R Photo Factory. The best decision I ever made on my engagement day was to hire Ramy and his wonderful gift of photography. His professionalism is unmatched, his personality to make us feel comfortable throughout the day was memorable and his pictures are just indescribable. You have no idea the amount of guests that came up to me in the middle of my own engagement to tell me that Ramy was incredible. He delivered on every aspect of the day and it just would not be the same without him. I can not state this enough if you are not hiring M&R Photo Factory you simply are just not getting the best, that is what they are the best.

M&R Photo Factory's reply:

Thank you Fady & Katherine! You guys are the best! Thank you for having us as a part of your family for the day! 😍😍

Sarah A.

Married on 01/15/2022

Such a wonderful experience!

Ramy has such a creative eye and I'm so happy with how pictures came out for our engagement and proposal. In the party after my fiance proposed it started raining and Ramy turned it into such creative and beautiful pictures

Pilar T.

Married on 10/23/2021

Would recommend them to any couple

Ramy and Maria were everything we could have asked for and more. They were very professional, organized, and an absolute pleasure to work with. They captured all the special moments better than I could have ever asked. The quality of their photos was superb and they had phenomenal communication. My husband and I would recommend them to any couple and would absolutely hire them again.

Are you interested?

Send a message

Sandy

Married on 09/18/2021

Beyond amazing and perfect.

Best photographers anyone can ask for. Not only did they capture every single moment of our day , they also put us at ease all day. They are so professional and their work is beyond amazing. They definitely exceeded our expectations. 100000 % recommend.

Basem S.

Married on 09/18/2021

Sandy and Basem's wedding

Amazing doesn't begin to describe the quality of work these guys did at our wedding. Definitely recommend them to anyone!!!!

Mina K.

Married on 08/08/2021

Amaziiiing

Thanks for the great photos it was very professional job 😍

Joseph R.

Married on 08/06/2021

I would never hire any other photographer besides them!

Quite honestly I don't think I would ever even consider hiring any other photographer besides M&R Photo Factory! Ramy is a magician behind the camera somehow taking an average scene and making it into the most amazing photos I have ever seen! Not only are his photos amazing but he is a pleasure to work with. He knows exactly how to get you to pose to get the most epic shots and was able to keep us smiling all day even when the camera wasn't pointed at us.
We gave him inspiration photos of shots from other photographers we like and he learned what our style is and not only recreated the shots we wanted but did them so much better! He traveled out to our wedding venue prior to our wedding to scope out all the locations we needed so that on the day of everything ran smoothly and on schedule. His turn around time is quick and the day of the shoot he is constantly showing you how the shots are coming out to make sure we are happy with them or if we wanted to take a few more to make sure the moment was captured so we don't have any surprises when we get the final proofs back. He even sent us a few photos the day of our engagement shoot and wedding so that we had some pictures to post and share with our friends and family who couldn't attend. I am honestly really upset that I don't have another big event coming up in order to hire him again he was that good! I would highly highly recommend him for all of your photography needs and I can promise you that you will not be disappointed!

Shae B.

Married on 07/10/2021

M&R's quality can't be matched!

Maria and Ramy are nothing short but amazing, it was a pleasure to have them as our photographers. They captured such beautiful moments during our wedding day and made us feel like we were working with family in the process. We are beyond thrilled with our photos, they came out breathtakingly! We highly recommend them!!

Brittany M.

Married on 06/21/2021

Amazing day

Ramy and Maria were amazing!!!!!!
They took the stress out of everything when it came to pictures and making sure the important moments were captured for us! Between us canceling event dates due to COVID and venues closing the 1 thing we knew we could count on being perfect was our photos. Thank you guys so much for making this such an unforgettable day and capturing all the beautiful pictures!!

M&R Photo Factory's reply:

Thank you Brittany & Juan for your kind words! I am truly blessed to have been a part of your big day! :))

Marina G.

Married on 06/09/2021

Beautiful photos

I cannot say enough good things about Ramy! His attention to detail and constant hustle to get the best picture came across in every photo. I usually hate looking at pictures of myself, but not Ramy's. He just knows how to capture the perfect moments and get your best angles. You have to get him if you want pictures that will make you smile every time you see them!

M&R Photo Factory's reply:

Thank you Marina!!! You guys are literally the best!! 😍 we had an amazing time photographing your gorgeous proposal & beautiful engagement!! You & Paul are just amazing people & we are beyond excited for you guys!
P.s. we are in love with the custom comic canvas for the proposal! Well done, Paul... well done! 😍😍😍

Lidia B.

Married on 05/23/2021

Excellent experience ! I highly recommend

Highly recommended , they are amazing at what they do. They have a lot of energy and a great personality! We feel so blessed to have been able to work with M&R on our wedding day. They shoot a lot of pictures which will come more natural.

M&R Photo Factory's reply:

Thank you so much Lidia & Bola for allowing us to be a part of your STUNNING wedding! We really had a blast & honestly felt like we are family! You two looked AMAZING btw!

Michael N.

Married on 05/08/2021

Best Photographers You Could Get

Going with M&R Photo Factory for your wedding photography is the single best decision you can make on your wedding day. Not only are they extremely skilled photographers, they are amazing people. We genuinely had such a fun time working with them and they were a huge asset to our wedding as a whole. After a few minutes of working with them we felt like we were working with family we had known our whole lives. They were so effective at taking advantage of the time to get as many amazing pictures as possible while also making sure we were having fun. They were able to control and direct our bridal party which is no easy task. The creativity of the photos was indescribable and they always made sure to occasionally show us some of the photos after they were taken so we could see how awesome these photos were going to be. Also, Ramy will break it down for you on the dance floor if you're lucky. I would recommend this couple to anyone for their wedding photography, I would give them 6 out of 5 stars if I could. Especially if you also hire Pharoah Videography for your video as these 2 teams work flawlessly together it was almost as if they were 1 company. Thank you Ramy and Maria!

K B

Married on 05/06/2021

Book Ramy NOW

Ramy was a joy to work with every step of the process. From initial research questions to day of to finished photos, he was the most professional, friendly, knowledgeable, and helpful vendor on my team. I cannot recommend M&R highly enough. He took time to answer all my questions and filled in blanks to questions I hadn't thought of, they were high energy day of, and the pictures look amazing. Book him now!!!

Allie A.

Married on 01/03/2021

Beyond my expectations

This couple did an absolute phenomenal job. You can tell how talented they are DURING your wedding. There were many compliments throughout the night. They were open to doing specific shots that I wanted of my venue and were extremely creative. Their pictures left me speechless, all I can is recommend them to anyone I know and I hope it works because they took truly breathtaking photos. I highly recommend them for ANY event.

M&R Photo Factory's reply:

Thank you Allie & Matt!!! 😍😍😍 it was honestly our pleasure being a part of your gorgeous wedding!

But that rain shot though!!! ❤️❤️❤️ 🔥🔥🔥

Thank you for trusting us in the rain... in your gorgeous dress ... perfect hair... mid party to take this shot! Hands down one of our absolute favorite shots this season ;) We love you guys!

Featured

Robert M.

Married on 10/10/2020

This needs to be your go-to photographer

I'm at a loss for words with how beautiful each and every picture came out from our wedding day. Ramy is a pleasure to work with and incredible at his craft. He made the big day that much more exciting and special for me and my wife. I would highly recommend M&R Photo Factory to anyone that is able to hire them. You will definitely not be disappointed. We are ecstatic to have had them apart of our wedding day and they have given us memories that we can share together for a lifetime. Thank you M&R Photo Factory!

+ 3

photos

M&R Photo Factory's reply:

Whoaaa, how on earth did I miss this?! Thank you Rob & Shannon for allowing us to be a part of your STUNNING wedding!! What an amazing, genuine & lovely couple!!
Hands down one of our favorite weddings of 2020! 😍😍😍

Angie Y.

Married on 09/28/2020

Angie and Mohamed Wedding

I don't know how to express my eternal gratitude for having Ramy photography my husband and I's big day ! He is amazing and very very talented. He is just not a photographer but he was part of our family instantly. Ramy works with his heart and cares for you as if you have been one of his long time friends. That I think is key to having a photographer in your special day. These happy moments should be shared with those whole equally as share your day. Despite the delay on my end, Ramy did not give up to capture all the moments I wished to have. He was very understanding and managed to work with me and made us feel calm and happy throughout the process.
Ramy is very understanding, passionate,kind, honest and hardworking. His photography is absolutely stunning and I recommend Him 10000%. If you are looking for a passionate photographer to capture all your special moments he is the one to call, he will leave you breathless and filled with happiness. Thank you Ramy for being with us and making us feel like family :)

M&R Photo Factory's reply:

Thank you Angie & Mohamed!!!! You guys are the sweetest!! Thank you so much for your kind words & for making me feel like family! I really had an amazing time at your gorgeous wedding :) I can't wait to share your stunning photos! 😍🔥

Shirley M.

Married on 08/08/2020

Wedding on 6/18/22

We hired M&R Photo Factory for our engagement and wedding photos, we had our engagement photos done prior to covid and Ramy and Maria were understanding on our multiple postponements of our wedding that was originally going to be in 2020. Our engagement photos came out great and we loved the locations Ramy picked around DUMBO. For our wedding, Ramy and Maria were quick to make sure we stayed on schedule and provided a lot of guidance and ideas for photos! They were great and we really love how the photos came out and appreciate all the work they put in making sure our day went great!

M&R Photo Factory's reply:

Thank you Shirley & Brian! We really had a blast photographing the two of you guys! What an awesome night! :))

Denise

Married on 06/27/2020

Wonderful!!!

My fiancé and I were extremely happy with our engagement shoot...
thank you so much for your patience and ideas and for involving our little guy as your helper he enjoyed that the most haha.
We are absolutely inlove with the outcome of the photos and can not wait to see u guys on our wedding day! ❤️

Julie N.

Married on 06/06/2020

Great experience!

Ramy Makary at M&R Photography was great! Due to the Covid virus, our plans changed multiple times. Ramy was great to work with, was very accommodating and the photographs were lovely. The pricing was very reasonable as well. Highly recommended!

Diana Y.

Married on 05/17/2020

Engagement Photos

We cannot thank Maria and Ramy enough for our beautiful engagement photos. They are very professional, genuine, punctual, and kind. Ramy made us feel very comfortable during the photo shoot and directed us every step of the way. Our photos turned out amazing, better than we hoped for. We cannot wait for M&R Photo Factory to shoot our wedding photos as well! We highly recommend them for your events. We promise you will not be disappointed. Thank you Maria and Ramy!!

Abanoub N.

Married on 01/25/2020

If you don't get M&R photo factory, you are missing out!

Ramy was great and all the picture came out more than perfect, he was able to make the day alot more special.

Stephanie Z.

Married on 10/26/2019

Great photographer

Ramy was a great wedding photographer. He was prompt and communicated well. We had an initial meeting to get to know each other and discuss photography style + requested shots + timelines. I was very happy to confirm when I received the pictures that he understood the style of photography I preferred, and what types of pictures I needed. He helped my husband & I take some fun shots (we wouldn't have had any ideas of our own) and worked hard to help us take photos with all of our guests.

Megan

Married on 10/04/2019

Our Wedding

Rami was AMAZING!!! I highly recommend him for any occasion especially a wedding! We were extremely happy with all of our wedding photos!!

Dennis

Married on 08/31/2019

The perfect photographer

This is by far the best photographer, they are professional and on point ! Made our wedding day smooth ! Highly recommend !

Shannon L.

Married on 07/12/2019

Excellent find on short notice

Ramy was great. I was looking for a photographer for a last minute event (my son's 100 day banquet). I was in SF trying to find someone who would be able to work in NYC. He took some great candid and portrait shots. He was great professional and easy to work with. He was even was gracious enough to let a guest ( who likes to take a lot of photos, but who is not a professional) take his pictures first and then Ramy took the photo for us. I would highly recommend him.
Are you interested?
Send a message