Reviews
5.0 out of 5 rating
Quality of service

5 out of 5 rating

Average response time

4.9 out of 5 rating

Professionalism

5 out of 5 rating

Value

4.9 out of 5 rating

Flexibility

5 out of 5 rating
99%
Recommended by couples
32 User photos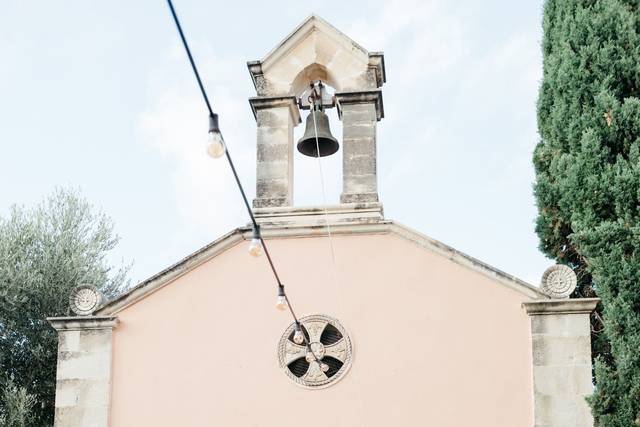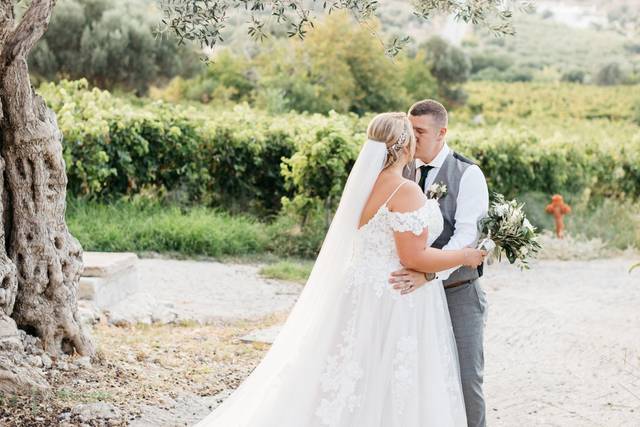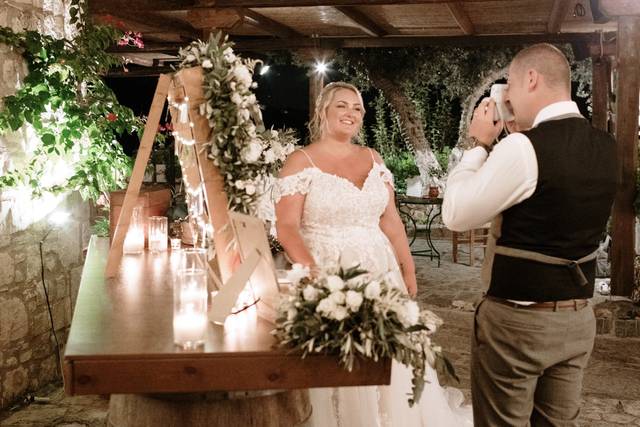 + 28

photos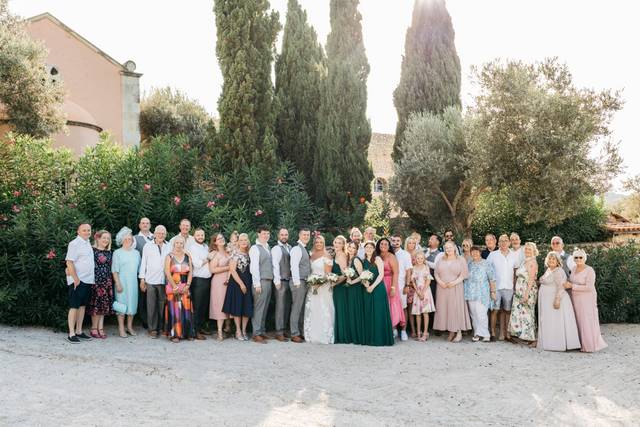 Zara J.

Married on 09/12/2022

Absolutely incredible

Where do we start…
My husband and I got married in September 2022 at AgrecoFarms, after booking our dream wedding with moments in January 2020 and we could not have wished for a better wedding coordinator. Annika is simply amazing, she planned our whole day to exactly what we wanted. We were a little worried about planning a wedding abroad but after speaking to Annika a few times we felt it was the right thing to do, we always had great communication and professional advice. Originally we were meant to marry September 2021 but had to postpone due to covid reasons, Annika rearranged everything for us without question.
From start to finish, the warm, friendly service we received was outstanding!
We can't thank Annika, the whole moments team, every supplier and Agreco Farm, enough, you all made our day so perfect.
If we were to do it all again i wouldn't change one thing!

+ 3

photos

Megan M.

Married on 09/14/2021

The most amazing people

Annika and her team went above and beyond our expectations to make sure our big day was the most magical day of our lives. After a 15 months delay due to covid we finally got our dream wedding on the 14th September 21 at the stunning Agreco Farm in Crete. I absolutely cannot recommend Moments enough. They are literally the BEST at what they do and we have made a friends for life in Annika.

Moments Weddings & Events's reply:

Meg & Jack, thank you so much for your touching words & awesome review! We were so happy to meet you both & make two new wonderful friends! It was our pleasure to help you bring your beautiful wedding vision to life after you waited so patiently for your big day to come round, kudos for never losing faith! The amazing rustic venue with its breathtaking views for your gorgeous ceremony and the dreamy, twinkling fairy lights & candles to complement your reception celebrations...what an unforgettably romantic day it was! Wishing the two of you a lifetime of happiness & love!

Aris D.

Married on 08/04/2021

2021 Summer Crete Wedding

We had the pleasure of being introduced to Annika for our wedding. We do not live in Greece, and the fact that there was a pandemic and difficulties to be expected, we chose her because of all the good things we heard.

We were absolutely not disappointed as she was always available to communicate, she included all the details in everything we asked, she always gave us 2-3 options for things we were looking for, and in the end it was all PERFECTLY organized and played out. She is not cheap, but if you have the financial means to hire her, and want to make sure your wedding will be perfect, stress free, and will not have any issues along the way, we highly recommend to go with Annika.

The first hotel we booked even cancelled on us - and she was working night and day to find us a solution for a new venue, giving us a myriad of alternatives. I cannot recommend her enough - unfortunately all wedding planners are not equal, so if you have the means to hire her, definitely go with her.

+ 3

photos

Are you interested?

Send a message

Filip

Married on 10/09/2020

Wedding beyond our dreams

Annika and Caroline organized our wedding on Mykonos in September 2019. It was a two-day event that was beyond our expectations. We live in the USA so everything was organized over email and phone calls. Annika organized every single detail and the event went without a single hiccup. The months of planning were so worth it because when we got to Mykonos we didn't have to take care of one single thing. Everything just happened, everything was prepared on time and to perfection. The attention to detail was incredible. We were able to enjoy every moment with our family and friends and that's exactly what you want as a wedding couple – worry free day. I can not recommend the team at Moments more. Thank you for turning our dreams into reality.

Moments Weddings & Events's reply:

Hi Filip & Jan,
Thank you so much for taking time out to write this awesome review. We really loved planning your amazing wedding day across the miles...and what a stunning location! It was truly our pleasure to be part of your fabulous big day.

Alice

Married on 09/13/2019

First choice for any couple!

It's really hard to write a review about Moments and Maria, I just want to hush about how brilliant she has been for the past year!

Our dream beach wedding was better than anything I could have imagined. Maria's attention to detail is second to none and despite our wedding day being one of the windiest days we'd encountered, it was still perfect!

The communication from Maria over the past year has been outstanding, she has always been at the end of email/WhatsApp if needed.

I will really miss messaging Maria every other day about wedding things.

Any couple looking to do your wedding abroad, this is your company!

Moments Weddings & Events's reply:

Alice, thank you so much for your wonderful review. We're always thrilled to hear that we helped make an amazing couple's wedding dreams come true! It was a pleasure working with you & planning every last detail of your fabulous beach wedding here in Crete!


Tara

Married on 07/04/2019

A wedding that dreams are made of!

Words cannot describe what a dream it is to have Annika from Moments plan our wedding. We got married in July 2019 and had the best wedding any couple could dream of and its all thanks to the amazing work of Annika and her team in Crete- they are amazing.
From the moment we reached out with some out of the box requests until a year later we can't believe the detail and attention Annika gave to every aspect of our wedding. It was perfect and our friends are still talking about, the drinks, the food and how much fun they had a year later.

Annika & Moments are exactly what you want when planning an overseas wedding. We wanted a traditional Israeli, Jewish wedding weekend with multiple events in Crete and she made it happen! She is creative, has great taste, and her knowledge of planning weddings, & Crete are simply outstanding! Her availability, timely and detailed answers, and excellent communication were what made it all so easy. She kept us calm and assisted in everything we could have possibly needed and more! From guest accommodation to the type of glasses, flowers, photo locations and everything the detail and level of service and quality were excellent.
If we were ever stressed out about anything, we just contacted her and right away and she took care of it! Everything we saw on Pinterest and wanted, she not only found it but also gave us the best options to choose from!

Our wedding weekend all three events couldn't have gone smoother!

She is simply the best! We are forever grateful for our amazing wedding and we would highly recommend having Annika & Moments plan your wedding in Crete if you want the best wedding you could only dream of!

Moments Weddings & Events's reply:

Tara, thank you so much for your amazing 5-star review. We're thrilled that your beautiful destination wedding was everything you'd wished for. It was truly a joy for us to bring your fabulous dream wedding to life and we loved being part of your 3-event wedding experience! What wonderful memories you & your lovely guests made! The winery setting for your romantic ceremony was picture-perfect & your reception party was so much fun! A packed dance floor all night and so many happy moments! Your gorgeous wedding will always hold a special place in our hearts…

Jérôme L.

Married on 06/09/2019

Une expérience inoubliable

Choisir de célébrer son mariage à 3000 km de chez soi, de s'appuyer intégralement sur un organisateur que l'on ne connaît pas, avec qui l'on collaborera pendant plus d'un an et que l'on ne rencontrera que l'avant-veille du jour J, c'est une démarche que l'on appréhende avec une certaine dose de stress et d'incertitudes.
Dès la prise de contact avec Eirini de chez MOMENTS, nous avons senti que nous avions frappé à la bonne porte, la confiance s'est instaurée très rapidement, nos incertitudes se sont rapidement envolées et notre stress face à cet évènement important n'a pas été plus conséquent que si nous l'avions organisé à notre porte.
Eirini a toujours été présente à nos côtés depuis l'initiation du projet jusqu'au retrait du dernier lampion, en passant par toutes les étapes d'une telle organisation, et qu'elles sont nombreuses!
Nous retiendrons plus particulièrement le jour de la cérémonie, ce 9 Juin 2019, où Eirini et son équipe ont vraiment tout pris en charge, nous laissant nous relaxer au mieux, nous concentrer sur nous-mêmes et nos proches, nous laissant apprécier chaque instant de cette journée magique. Comme aime à le répéter ma femme, "c'est au delà de ce que je pouvais imaginer de mieux" et tous nos convives, je dis bien tous, n'ont cessé de nous répéter par la suite qu'ils avaient vécu des moments inoubliables sans peut-être réaliser que c'était en grande partie grace au travail d'Eirini, de l'équipe MOMENTS et de tous leurs collaborateurs.
Pour les amoureux de la Crète, pour les amoureux tout court qui souhaitent y célébrer leur union pour en garder le plus merveilleux des souvenirs, nous recommandons chaudement MOMENTS.

Efkaristo poly Eirini!

Claire & Jérôme

PS: Ne songeant pas à nous remarier un jour, nous considérons sérieusement célébrer un de nos anniversaires de mariage, en Crète et avec MOMENTS.

Moments Weddings & Events's reply:

Chers Claire et Jérôme,
Merci beaucoup pour votre commentaire nourri et élogieux à l'égard de notre préparation, de notre collaboration, à votre mariage. Vous rendre cette journée inoubliable à vos yeux ainsi qu'à ceux de votre famille et vos amis est notre préoccupation principale. Nous, mes collaborateurs et moi-même, sommes tout simplement ravis si tel a été le cas. Et, bien sûr, nous restons à votre entière disposition pour vous faire revivre un peu de magie de cet instant lors de votre anniversaire de mariage.
En vous souhaitant tout le bonheur du monde!

Philipp

Married on 06/30/2018

Fairytale Wedding

For us it was clear from the beginning that if we get married it must be anything but an ordinary Swiss wedding. In Switzerland the weather is pretty much unpredictable and we didn't want to take the risk of a rainy wedding. Although there is no such thing as a weather guarantee, the likelihood of sunshine in southern European countries is much higher, especially during the summer months. We didn't seek for a specific town or even country when we started googling about our dream wedding location.

Moments Weddings & Events was one the first hits and we agreed we need to look no further. The highly professional layout of their website and their services offered convinced us immediately. We used their contact form and soon thereafter we had our first Skype call with Annika, one of the founders and head wedding planners.

We would be lying to say it was easy to choose between their wedding venues, because all of them had their own charm and are beautiful in their own way. In the end got married on 30 June 2018 at the traditional estate offering a breathtaking view of the myriad of olive trees, vine yards, and the Mediterranean Sea.

There are no words to describe how we perceived our own wedding. Everything, literally everything, our wedding planner organized was beyond expectations. At no point in time we felt worried. From the very first moment we had great confidence and trust in Annika and her team. The modular system makes it very easy to build your dream wedding. There was no request, not even last minute, they could not fulfil. Their network of local suppliers is astonishing. The venue, the decor, the ceremony, the flowers, the photographers, the DJs, the cake, the band, the transport, the accommodation, the meals and catering... just fantastic!

Many of our married friends told us that their wedding was rather stressful and they could not enjoy themselves as much as they would have liked. Well, for us it was the complete opposite. We could enjoy every single second of our wedding day! Annika was there for us from the beginning until the end and personally ensured every little detail was carried out according to plan. It does not take much to see that for her it's not just a job, it's a passion. She delivers high quality work and shows high personal commitment.

We wanted to take this opportunity to express a huge THANK YOU to Annika and the Moments team for making our wedding day the most memorable day in our lives! All of our guests were thrilled by your exceptional talent and keep saying that they are infinitely grateful to have been part of this very special event.

If you don' believe in miracles, then contact Moments Weddings & Events and book your dream wedding today! We promise, you won't regret it.

Alyssa

Married on 06/26/2018

We got married on the 26th of June 2018 at Agreco Farm in Rethymno, Crete. Even as there was a torrential downpour of rain all morning we still felt relaxed because we knew Annika and her team from Moments could make the impossible possible. And sure enough, as the afternoon came to an end, the rain stopped, the sun came out and our ceremony began as the sunshine beamed down on us. An absolute Moments miracle! A year prior to our wedding date we visited Rethymno to find our venue. After a fun and beautiful visit to Agreco Farm and then a meeting the next day with Annika we knew this was the place and person to plan what came to be the best day of our lives. Aleco and I are both fashion designers so the wedding had to be just right and it was as if Annika read our minds! Each detail and moment was executed seamlessly and beautifully. In the months leading up to the wedding day our correspondence with Annika was wonderful, she was always quick to respond, always kind and generous with her time and when I couldn't make a decision or if I forgot something she had it already taken care of. No question, no request was too much. She is superwoman!! The few days before the wedding we were able to have a face-to-face meeting with Annika which was an absolute delight, she took the time to walk us through everything at the farm, she ate and drank wine with us and it felt like we were old friends. She has such a calming and light-hearted nature that any stress I was holding onto completely disappeared. And once the wedding kicked off we were both smiles ear to ear until the very end. Our friends and family kept saying they've never been to a more beautiful or more fun wedding in their lives! And we agree :) If Annika and her team felt any stress that day, no one could tell, there was so much joy and efficiency in the way they work that as the Bride and Groom we were able to sit back, relax and enjoy each and every moment of our incredibly special and magical day. Thank you!!

+ 2

photos

Manon

Married on 06/16/2018

If you are looking for a wedding planner who will organize your wedding as in your dream, Wedding Moments, Caroline and her team is the perfect one. They have paied attention to all the details we wanted and we really have passed the wedding of our dream. We really advise them.

Beth

Married on 05/29/2018

We got married May 2018 on the beach in Rethymno and had the most amazing day thanks to Annika and the team! The attention to detail and thoughtfulness was incredible, they were always so responsive to my endless emails and went above and beyond their requirements. From start to finish they offer a five star service and are all so lovely and friendly. I would recommend them to anyone who wants to get married in Crete!

Karolin

Married on 08/24/2017

Die Idee auf Kreta zu heiraten kam, weil wir diese Insel lieben. Im Zuge der Überlegungen suchte ich nach einem Veranstalter und bin auf MOMENTS gestoßen. Die Seite hat mich sofort angesprochen. Nach einer kurzen Kontaktanfrage kam es gleich zu einem persönlichen Telefonat und alle Ängste, die ich hatte, im Ausland zu heiraten waren verflogen. Wir bekamen Chekclisten, was wir in Deutschland erledigen können. Dann kam Step by Step ohne Stress das ganze tolle "Drumherum" Welche Torte, welche Blumen, welche Location, welche Deko..." Wir konnten uns zum Beispiel bei PINTEREST inspirieren lassen und/ oder unsere eigenen WÜnsche vorbringen, die schlussendlich nicht besser hätten umgesetzt werden können. Ihr bekommt umgehend Vorschläge zu euren Vorstellungen mit Bildern und Preisen und könnt so gemütlich zu Hause und gemeinsam aussuchen und finanziell planen. Ihr werdet es nicht bereuen. Wir hatten nicht nur UNSERE Hochzeit, wir hatten DIE Hochzeit. Von der Location (bei uns Fortezza), über die Villa (über 50 Gäste), über die Deko, die Torte, das Licht, die BLumen (bei uns alles in der Farbe des Lavendels), der tolle DJ, die super netten Kellner und Fotografen, es war PERFEKT... und das eben alles ohne Stress. Wie die beiden auf ihrer Website schreiben; trefft die beiden als Freunde, die ihr vorher nur nicht kanntet.

Charlotte

Married on 08/11/2017

We dreamed about a beach wedding for years and our wedding was everything we wanted and more. It was the best day of our lives (quite rightly) and without exception, every one of our guests said it was the best wedding they'd ever been to.

We booked two years in advance and Annika was always there to quickly and concisely answer any questions we had throughout the planning process. She guided us through getting the correct documents, advised us when we were choosing DJ and photography packages and was a great help with the finishing touches (decor etc). She took all the stress out of the planning process.

The day went without a hitch and it would have been so easy to forget the Moments team were there at all as everything ran so smoothly in the background allowing us to forget about organising anything and just concentrate on having an amazing time.

The food was fantastic, drinks were flowing and everybody had the time of their lives. Annika (and the rest of her team) were absolutely faultless - I can't recommend Moments highly enough.

Jennifer

Married on 07/14/2017

We got married in Crete July 2017 and had a beach wedding complete with a donkey! It was beautiful from start to finish. Our reception was at Dourakis Winery it so romantic outside with lots of fairy lights. The food and wine was plentiful and delicious. We would highly recommend Moments we couldn't have done it without them. They take the time to make your wedding unique and special. Thanks :)

Nicole P.

Married on 07/06/2017

We got married on the beach in Rethymnon on 6/7/17. To say it was the best day of our lives is an understatement! Caroline and her team at Moments were amazing from start to finish. I am a perfectionist who likes to be very organised so handing over the planning of my wedding to someone else's hands should have been stressful for me but I met Caroline a year before my wedding in person and her kindness and great sense of humour instantly put me at ease. I watched her and her team organise another wedding with effortless efficiency and I knew straight away that she was the planner for me.

Throughout the whole process Caroline was very prompt in replying to all of our emails and she has endless patience! On the day of the wedding everything ran like clockwork. My make-up artist and hair stylist Michalis was amazing!!! I loved my make-up and hair and felt a million dollars on the day. He was not only amazing at his job but he was great for entertainment too along with our photographer Hanna Monika. I am not a very photogenic person and usually hate photographs of myself but Hanna and Slavomir managed to captured some amazing shots that we both love! Our videographer also managed to capture the day perfectly and the boys had great fun with them on the day!

Caroline was so efficient on the day that I managed to be completely stress free and was able to enjoy the day to the full as I am normally such a worrier! The food was amazing and our guests couldn't get over how much food was being served. We can't thank Caroline and the Moments team enough for such a special day. All of our guests said it was the most magical day. We would have no hesitation in recommending Caroline and the Moments team to anyone looking for someone to plan their perfect day. They are worth every penny and more!

Amanda

Married on 06/15/2017

David and I got married on 15 June 2017 just outside Rethymnon on the beach outside River Tavern. We had an amazing time - Annika and her team were faultless everything was perfect, Annika's attention to detail was second to none. The service, the setting, the food, the party ... all just perfect. We can't recommend Moments enough - if you are planning to get married in Crete this is definitely the way to go - a painless, perfect experience. Thank you so so much.

Kai

Married on 06/10/2017

Wir haben unsere Hochzeit im Juni 2017 mit Annika gefeiert.

Noch heute werden wir von Gästen angesprochen, dass wir doch nochmal auf Kreta heiraten sollen, weil es Ihnen so gefallen hat.

Wir haben an einer Finca direkt am Meer geheiratet, hatten einen super DJ und die Cocktails waren sensationel.


Die Organisation, die Location und die gesamte Hochzeit waren perfekt.

Wir können jedem nur empfehlen, hier seine Hochzeit zu planen.

Melanie & Kai

Clara

Married on 05/30/2017

It's difficult to know where to start on how to write about Moments Weddings & but Events... Maybe I should start with the fact that I am a bad bride. Terrible. In fact, every wedding planner's nightmare I would imagine. I didn't buy my dress until 6 months before the wedding, my shoes a week before, and in terms of decision making; a total disaster. (Does the time it has taken me to write this review not speak volumes? Oh, our wedding was the 30th May 2017....)

Thank god I had Annika from Moments! As soon as we started contact with her she was always friendly and quick with responding to emails. (She is also more than happy to talk on Skype which I don't have/don't know how to use).

After offering a few suggestions (all great) we decided on Agreco Farm for our venue. Luckily we were able to visit 6 months before the day and get a feel for the place, but even so, it's not always easy to picture how everything will look. So we asked LOTS of questions. Annika was always so polite and helpful - even if our requests came late in the day. It meant that when the wedding day came, we felt completely prepared and relaxed. Moments have an amazing catalogue of suppliers; there was nothing we didn't like! Even if you want something which they don't have, they will find it for you!

It's a cliche but it really was the best day of our lives and Annika was a major reason for that. Nothing seems to phase her! Even our crazy families which I had to forewarn her about. If you are getting married in Crete, Moments are the people to help you. I can't praise annika and our experience with her highly enough. You will not be disappointed! Thank you Annika, it was a joy to work with you.

Katie

Married on 09/20/2015

We first met Caroline a few years back after deciding that we were going to get married abroad. We were on holiday and spotted her office whilst on a walk. We literally just popped our heads in to see if we could make an appointment to discuss plans but Caroline was more than happy to talk to us there and then. From that moment on we knew we had found a good wedding planner and after a good hour of discussing what we wanted we had arranged to meet up the following day so she could take us round some of the venues on offer! Perfect. Since that day Caroline has been so helpful, we kept in contact throughout the planning stages and truly looked after us leading up to the big day. Our wedding day was PERFECT! All our guests said that it was the best wedding that they had ever been to. Caroline and Annika took care of everything we had nothing to worry about, they had it all covered! I would honestly recommend them to all my family and friends, i couldn't rate them any higher . They worked so hard in setting everything up and making sure it was all perfect for us. Thank you so much Moments for making our day the best it could have possibly been. We love you!

Lara

Married on 07/31/2015

The moment I was a Bride-to-be I knew my next year was going to be a stressful one! I do like to have control, but even worse I am a perfectionist!

All I can say is picking the Moments team, especially Caroline, to plan our big day has been the best experience I could have imagined! And also every penny so well spent, as it was so worth it!

From the moment we made contact in Crete in 2014 Aug Caroline was so accommodating - she gave us a tour of our beach location and also we got to see a wedding there, we fell in love with every component of what our day could be like on the beach. Caroline is so efficient and passionate about doing an A-Class job, and this was so clear from the get go of our day. She is thorough and doesn't miss a detail, she was my 'control' on the big day so I could be a relaxed bride and enjoy every minute.

I can't thank Caroline and the team enough for what they provided for us on our special day, it was effortless (so it looked!) and that relaxed family vibe about it the whole day and night. The Bedouin tent on the beach with the fairy lights for the evening was exactly how we always envisioned it to be like - it was a fairy tale come true.

Caroline was also 100% on the ball regarding official documents and papers and was so helpful in advising us from Crete to the UK on what we needed to do and what documents were required etc. Without her efficiency with this matter we would have been in a very big pickle when we arrived in Crete!

I would recommend this company to ANY bride, they are most friendly and cater to the most individualistic needs.

We cannot thank you all enough!

XXXXXXXXXXXXXXXXXX

Annegret

Married on 06/17/2015

The Moments' team is amazing! Special thanks to Caroline! She was very helpful and professional from the start to finish. Everything was as we had it pictured to be and even more. We are super satisfied with the wedding day which was totally stress free! Everyone who attended the wedding have an unforgettable experience. Highly recommend MOMENTS to anyone who would like to get married in Crete.

Carly

Married on 05/31/2013

Moments were so informative and helpful, everything was completely stress free. I would recommend them to anyone looking to plan a wedding in Crete. We had the most perfect day.

Cheryl

Married on 06/15/2012

The team at Moments are brilliant in everything they do! We married on a traditional farm in Crete, which we viewed over a weekend the year before, nothing was to much trouble, food and drink tasters where organised the staff were so friendly and Moments made the decision easy, this is where we must get married!
Leading up to the wedding, they were in contact as much as we needed them to be, making sure every small detail had been thought of and organised. They arranged transport from the hotels to the farm for our guests as well as us, they organised Greek dancers, photographer, someone to video the day, our cake, fireworks I could go on and on, your day will be as perfect as ours was if you use Moments!

Libby

Married on 06/01/2017

We got married on the 1st June 2017 on a beach in Rethymno with our reception in Dourakis Winery - it was perfect! As soon as we found moments online and started talking to Annika we knew we'd found the best team to plan our wedding. Annika was so helpful and responsive throughout all stages of the wedding planning and so so lovely about everything. She made planning a wedding from the UK so easy, and everything was done really well. We were happy with absolutely everything on the day, and there was no stress on the lead up or on the day itself. Thanks you Annika and your team for making our wedding day so perfect!

I found "Moments Wedding & Event" on the Internet and has quickly established a very friendly exchange of emails with Annika.
She was very receptive to my wish to renew my wedding vows on the beach where we come for many years with my husband and our 3 sons.
I just had a special request: My husband was not aware of my project and should learn at the last moment.
We wrote for 4 -5 months and we met a week before the ceremony.

Annika was adorable, she was listening to my desires and was able to offer me new ideas with the experience she has acquired over the years.

Result my vow renewal was beautiful, just as I had imagined: my husband, our sons, our friends and the Cretan sun !!
The surprise my husband was up to my expectations and everything was perfect.

Thank you thank you thank you to Annika for your kindness, your availability and your smile.

Brigitte, France.



Are you interested?
Send a message