30 Reviews
Recommended by 100% of couples
Quality of service

5 out of 5 rating

Average response time

5 out of 5 rating

Professionalism

5 out of 5 rating

Value

5 out of 5 rating

Flexibility

5 out of 5 rating
7 User photos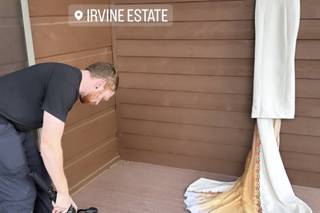 + 3

photos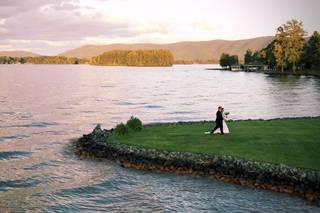 To-Lam N.

Married on 11/05/2022

Amazing videographers!

We had Hogan and Cole capture our two day wedding (Vietnamese Tea ceremony and western ceremony). I haven't gotten the edited videos back yet (it's only been 2 weeks) but I'm sure they'll be amazing. Hogan and Cole were such a pleasure to work with! They were professional and fun. They sent me the beautiful photo from the water lantern remembrance ceremony and the behind the scenes shots from our wedding was fun to watch. Hogan was also killing it on the dance floor with us. So much fun! Neil was also great at communicating leading up to the wedding. Thanks so much guys!

MNF Productions's reply:

Thank you so much for the kind words! So glad to hear everyone had fun and we can't wait to share your wedding videos with you and Kaleb :)

Marta J.

Married on 10/16/2021

Absolutely amazing

Neil and his team are the best. I highly recommend using them. The video we received is more than we could have ever imagined.

MNF Productions's reply:

Thank you so much for the kind words! We enjoyed every minute of your wedding, thanks for trusting us with such an important day!

Chelsea G.

Married on 10/02/2021

A memory that will last forever!

Our videographer was one of our top 3 priority vendors and we were SO glad that we chose Neil and his team. His work speaks for itself in terms of quality, but I also want to commend MNF's professional demeanor behind the scenes as well. Neil was responsive, caring, and attentive to my vision for video from the moment we booked all the way to the final edit. His experience also shined through on the big day itself as numerous other vendors and bridal party members complimented his calming demeanor and ability to capture all the right shots. Highly, highly recommend MNF Productions!

Are you interested?

Send a message

Alexandra M.

Married on 06/05/2021

Would recommend for wedding or business

Neil and his team were great. They were professional, courteous, and efficient. Can't wait to see the footage!

MNF Productions's reply:

We had a blast working with you and Clark! Thanks for the kind words :) Can't wait to see what you put together from our raw footage!

Amber W.

Married on 08/22/2020

Wedding video was AMAZING!

Absolutely would recommend MNF Productions to every single friend I have!! We could not be any happier with our final video!!!! They were amazing to work with- professional, friendly & so accommodating. We received our video so fast & were able to get the raw footage as well. Perfectly captured every moment. More than we could have asked for!

MNF Productions's reply:

So glad we could be a part of your special day! Having such an accommodating family and couple really makes the day so easy to capture and we enjoyed every minute of it. It makes a big difference having a fun crowd :)

Reagan E.

Married on 07/11/2020

Worth every penny

I cant recommend MNF productions more through a simple text box. Not only are they professional but also so much fun, and of course amazingly talented. My wedding video is absolutely everything I wanted and more.

MNF Productions's reply:

We loved getting to know you and your family! Such an awesome wedding and couple to work with :) Best wishes!

Margaret K.

Married on 04/18/2020

Captured all the perfect moments

Neil & his team truly captured every moment of a day we will never forget. Throughout the whole process, he worked with us to make sure we had what we needed. Our plans changed several times due to the pandemic, but Neil was willing to make whatever adjustments necessary. We've watched our wedding video so many times and I cry each time I watch it. If you're looking for someone to capture your wedding day, I highly recommend him.

Brandon K.

Married on 03/10/2020

MNF Productions Review

Our recent wedding at the Taubman Museum was originally expected to have 100+ guests, but due to concerns over COVID, we reduced our guest list to only our immediate family and a few close friends. We never planned on having a videographer at our wedding but live-streaming the ceremony became a must so our extended family and friends could still be apart of our special day. These changes all took place late in the wedding planning process and we didn't have a clue how to accomplish a high quality video feed - no offense Zoom. Our DJ recommended MNF Productions and we are so glad he did. MNF offers a variety of video services that can fit any budget. They were very responsive and easy to work with during the planning process. The quality of our live-stream was outstanding and easy for guests to figure out as it was all though YouTube. We received several compliments on how well it turned out. We highly recommend MNF.

MNF Productions's reply:

Thanks for the awesome review and recommendation Brandon, it was a pleasure working with you and Stephanie! We are excited and honored that we could help you guys connect your friends and family virtually during this wild time we are living in. Best wishes in the future! :)

Emily

Married on 02/29/2020

Excellent value and quality!

MNF Productions were great to work with! They communicated well, were very professional, and they captured our wedding day in a way that we'll cherish forever. The video they produced was incredible and encompassed every special moment throughout the day. We were on the fence about hiring a videographer, but we would do it again 1000%! Definitely worth every penny.

MNF Productions's reply:

We can't think you enough for trusting us with such a big day in your life! We wish you two the best in the future! :)

Heath F.

Married on 10/20/2019

The Only Option

MNF is the best choice for anyone's videography needs in Central Virginia, Northern NC or Southeast WV. Their responsiveness and flexibility alone make them a pleasure to work with. I would recommend these guys to anyone needing this kind of service.

MNF Productions's reply:

Thanks for working with us to get the shots we imagined for you two. It was a pleasure spending the day with such a special couple. Hope you're enjoying the tropics, bring some of that weather home with you!

Dannette

Married on 09/28/2019

Nailed it!

Neil and his team were beyond amazing! I unfortunately had a last minute cancellation with my original videographer and happened to find Neil when searching for a replacement - and what a blessing that was! Neil was quick to answer any and all of my questions when booking his service! He even responded to concerns and final details the night before the wedding! Him and his co-worker arrived early on the day of the wedding and both fit in so well with the bridal party! They were discrete as they went around and captured amazing details and even joined the party at the end of the night which made the experience with them so fun and upbeat! The turn around was right at a month (which I was expecting 2-3 months!) and he NAILED it! They captured and displayed our day so perfectly and I couldn't be more satisfied with the entire experience! We will forever be grateful for Neil and his team and will cherish the video for the rest of our lives! Thank you MNF productions!!

Taylor T.

Married on 09/14/2019

Wedding videographer

Neil and Casey were wonderful to work with! We are SO happy with our wedding video. Neil's work is truly amazing. Highly recommend MNF!

MNF Productions's reply:

Thank you both for the reviews, it means a lot! Hope you cherish the video for many years to come :)

Jordan W.

Married on 09/14/2019

Jordan weintraub

MNF productions did an incredible job with our wedding! Neil and Casey were very professional and a ton of fun to work with. Our wedding video was way better than we ever could have hoped for, and I find myself tearing up as I watch it almost every day.

MNF Productions's reply:

Ahh Jordan! We really appreciate the review. It was great working with you and Taylor and thanks for trusting us to make our ideas work out the way we imagined for you. Best wishes in the future!

Julia Y.

Married on 09/01/2019

Best videographer ever

We had such a great experience working with MNF Productions! Neil is quick to respond, extremely flexible, creative, and easy going. We ended up getting a lot more footage than planned because we loved it so much. The drone footage was epic!

MNF Productions's reply:

Couldn't say enough about this couple and how much fun you two were to work with! Smith Mountain Lake, The Virginia Dare, perfect weather, shot-ski, and the biggest dance party I've seen at a wedding, made our job super easy to capture a great day! Some of the best drone shots we've gotten at a wedding hands down. Thanks again for the kind words Julia and we wish you and Jacob the best in the future! :)

Victoria

Married on 08/31/2019

The best decision ever

We were first introduced to MNF Productions by a video posted on our wedding venues facebook page (The Old Mill Farm in Bedford VA). The video was beautiful, unique, quite amazing and looked very professionally made. My husband was sold entirely on having a videographer and thought we would regret it if we did not have video coverage. He especially wanted that five-minute wrap up of our day and quickly sold me on the idea after making me check out all the videos produced by MNF.
As a budget bride, I was hesitant as we already hired a highly rated photographer and didn't think we needed video coverage too. I was completely wrong and cannot imagine not having Neil's video. It is a perfect way for us to relive the day and share or celebration with friends and family who could not attend. We paid extra for the raw footage, and it filled in a TON of gaps our photographer missed!
The footage is priceless to us, and we honestly cannot even truly describe how much the video added to the memories of our day. Few people can meet our expectations, and MNF Productions exceeded any expectations I had. Neil and Casey are extremely professional and had great attitudes along with a great sense of humor!

The work speaks for itself.. just check out MNF Production's videos.


MNF Productions's reply:

Wow, this a great review and speaks volumes on exactly how we like to work with our couples. Attitude, getting along, and making sure our personalities match with our couples is major key. We loved working with you and Todd and we are glad we met your "high expectations" ;) haha

Taylor O.

Married on 08/10/2019

Wedding Videographer

Neil and his team were fantastic! He truly went above and beyond to make our video unique and special in every way! His attention to detail is unlike any other! Him and his team are literally the best of the best! Would highly recommend! Thanks so much Neil!

MNF Productions's reply:

Thanks Taylor! We enjoyed being there as much as we did filming it. Honestly think we got some of the best footage we've ever gotten at your wedding. Bounce houses are a MUST for any wedding! Thanks again :)

Cindy P.

Married on 08/03/2019

Amazing work

Neil (and Casey) were the most amazing videographers for our wedding! We saw some of their work before the wedding and absolutely loved the drone work. But once we hired Neil, we knew we had made the right choice. He was great to work with and really helped us day-of from posing for shots to timing at the reception! Neil and Casey were also just so much fun to hang out with it didn't feel like they were just there to make us an amazing video. I would recommend MNF to anyone and everyone!

MNF Productions's reply:

We had so much fun filming your wedding day! It was a giant party and it was great getting to know you two and your families. Thanks for trusting us with such a special day. Best wishes in the future :)

Whitney C.

Married on 07/27/2019

Wedding videographer

I would highly recommend Neil and his team! My wedding video was amazing and captured the day perfectly. Hiring MNF productions was one of the best things we did for our big day!

MNF Productions's reply:

Thanks Whitney :) Gotta love a Hokie wedding with a live band - made it extra easy to pull off a great video for you and Mike and the family/friends to enjoy! Cheers

Jackie

Married on 06/15/2019

Better than expected

Our wedding video from MNF productions is my favorite thing we have to remember our big day by. All of the shots and editing are so much better than I could have imagined. I would recommend MNF to anyone.

MNF Productions's reply:

Thanks Jackie! It was an amazing day getting to hang out with you, Andrew and of course we can't forget, Benji. Best wishes in the future :)

Taylor

Married on 11/10/2018

Mnf does amazing work!

Y'all MNF is AMAZING! I got married back in November, and we can't stop watching our video that Neil created. He was very responsive before the big day and so much fun to work with. Neil made sure to capture all the important details of our special day perfectly. I can't believe I almost skipped out on getting a wedding video...brides ALWAYS get the video! Neil got our video back to us quickly, and I can't say enough how perfect it is! Hire them y'all, you will not regret it!

MNF Productions's reply:

Thanks for the positive words Taylor! It was a blast finishing up the 2018 wedding season with you and Jordan :) Best of luck on your new lives in Florida!

Heather

Married on 10/20/2018

Best videographer you will find, and very talented!

Neil was the best choice for our wedding day! He was professional, provided ideas, and most of the time you forgot he was even there! He made sure every detail was just right and made things happen the way I had hoped, from carrying the back of my dress to my dad's reveal, fixing my dress for photos, and ensuring I had the sparkler exit I dreamed of! I wouldn't have wanted anyone else to capture our special day the way Neil did!

MNF Productions's reply:

Thanks for having us! I'm glad we could make everything work as planned. It was a wonderful day for sure :)

Amy

Married on 09/22/2018

Amazing!

MNF Productions beyond exceeded our expectations. We were up in the air about hiring a videographer for our wedding due to the cost but then we came across MNF Productions. VERY reasonably priced, especially for the quality of the video we received. Neil managed to capture every special moment of our day. MNF Productions were very easy to work with. Our photographer who has been in the wedding business for many years actually told us these guys were the best videographers that he has ever worked with. I am so glad we decided to go with MNF Productions. I would have regretted not having a video of our day and I could not be happier with how our video turned out!

MNF Productions's reply:

Thanks for the awesome review, Amy! We work hard to meet expectations like yours, and we're happy to hear we hit the mark for you. Best!

Erin H.

Married on 07/28/2018

Fantastic!

Neil was professional, accommodating, and joined in our wedding day fun! 10/10

MNF Productions's reply:

Awesome review Erin! Thank you! Your wedding was soooo much fun :) We appreciate you trusting us with such an important moment in your life.

Mitra

Married on 07/21/2018

Wonderful!

We are so happy with our wedding video, Neil and his team did a wonderful job! Neil was very patient with us and took the time to make changes and edits based on our preferences. The video came together so well and captured all of our favorite moments!

MNF Productions's reply:

Glad we could make everything perfect for you and Chris! Thanks for the kind words, let us know if we can do anything else for you in the future!

Chris M.

Married on 07/21/2018

Great to work with

I highly recommend Neil. He was very pleasant to deal with and put together a great video for us. I would not hesitate to work with Neil again.

MNF Productions's reply:

Thank you so much for your kind words, Chris. We really appreciate you taking the time out to share your experience with us!
Are you interested?
Send a message