58 Reviews
Recommended by 100% of couples
Quality of service

5 out of 5 rating

Average response time

5 out of 5 rating

Professionalism

5 out of 5 rating

Value

5 out of 5 rating

Flexibility

5 out of 5 rating
6 User photos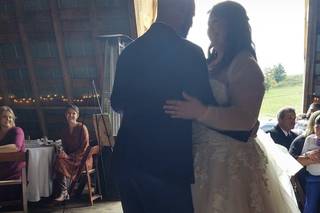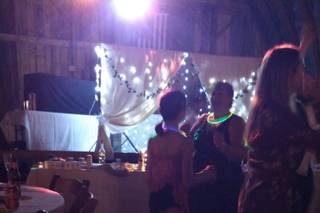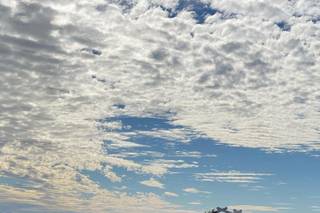 + 2

photos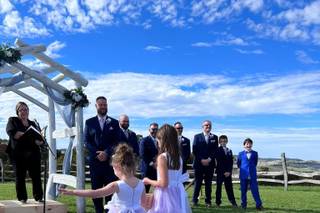 Barbie

Married on 10/01/2022

Barbie Broedel

Mike is the best DJ and Master of Ceremonies!! He was so great to work with. He was funny, serious, sweet, organized, thoughtful, hilarious and got people moving.
From the ceremony until the last dance, he had control of the room and wanted everyone to have a great time. He was very successful at it!
He even added enhancements to our day that we didn't even think of. What an amazing talent!
Guests asked for his name and thoroughly enjoyed themselves.
His daughter ran the photobooth, which guests enjoyed being silly and fun. She also was so helpful to Mike in setting up and tearing down all the equipment.
They were such an integral part of our special day and we Thank them for making it so great.
Highly recommend!!

+ 2

photos

Logan R.

Married on 09/17/2022

Best choice you can make!

I've been to plenty of weddings with Mike, but I just recently had the opportunity to experience him as my own DJ. Mike goes above and beyond just the music. He acts almost as a master of ceremony. We met with him beforehand to go over the schedule, songs and names of the wedding party. The day of, he was setup early, played great music to keep the party fun, when we were behind on schedule he was great on his feet to keep us moving. Mike's personality makes working with him incredibly easy and I can't thank him enough for how fantastic of a job he did as our DJ and making our wedding day that much better!

Ashley B.

Married on 07/16/2022

Excellent all-in-one DJ service!

We began connecting with Mike in November 2021 and officially booked him in January 2022 for our July 2022 wedding. We connected regularly over the months of planning, and met in person a few weeks before our wedding day.

From the start of the process to the big day, Mike was punctual, flexible, and rolled smoothly with everything that happened! He did the sound for our outdoor ceremony, followed by our indoor reception, with an hour break in between both events. My husband and I gave our guests pre-filled cards to submit song requests for our reception in advance; however, as one can expect, we had random requests come up and some unique song requests ourselves, and Mike delivered, doing his best to fit every song in over our 4-hour reception!

He provides a helpful planning template, which gives you an idea of all the options to set music to. He also offers uplighting (we did not use because our venue already had lighting we liked) and an awesome, modern photo booth with tons of fun props! Our guests loved all the options they had to choose from.

I highly recommend Mike and MJ's DJ Services to any CNY couples looking for an exceptional and affordable service!

Are you interested?

Send a message

Chelsie L.

Married on 10/17/2021

A Great Addition to any Wedding Team!

MJ's DJ Service was a great choice for out Oct 17 wedding. From the moment we had our phone consult with Mike, we knew he'd be a great fit for us! He was incredibly flexible when COVID made us reschedule our original wedding date, and worked with us to create a timeline for our non-traditional reception (since we had gotten eloped on our original wedding date). Mike kept the music up and the party hopping all night, and the photo booth was a huge hit with all of our guests!

Taylor B.

Married on 09/25/2021

More than just a DJ - true GOAT

Bottom line, Mike was incredible. Book him ASAP. He blew our expectations away, no one left the dance floor, and he went so far beyond just being a DJ. Here are some reasons why.
1. Getting ready all day, too excited to eat, starving after the ceremony, starting to gather the troops for pictures and who pops up with a full food tray of our apps from cocktail hour, serving us and our bridal party… MIKE, our DJ!!! Group shots end and now the bride and groom have more pictures to take, who shows up with drinks (making sure to ask the groom what we'd like) MIKE, our DJ!! A kind and extremely thoughtful (and needed) service that we never even asked for.
2. NO ONE left the dance floor. We had a big wedding with a wide range of ages, and I'm
Not kidding you the dance floor was packed all night. He provided the perfect combo for everyone to enjoy. It was so good, we paid an extra hour to keep him playing because no one was ready to stop dancing.
3. MC skills. You know that corny DJ that makes you cringe? This is NOT Mike. He made the right announcements, had the crowd engaged, kept us on time without being pushy, was approachable, bridal party loved him, brought a great vibe that set the tone during the intros, but was never overpowering. His presence was ideal.
4. The planning process. Mike was extremely responsive and flexible, but the thing I liked most is he was genuine. I was looking at a few DJs, and the one bad mouthed another, another gave
Me a deadline and was really pushy txting me everyday, and Mike was super chill and kind. He was upfront, really organized, was supportive of anything we were requesting, asked probing questions to make sure we thought through details, was flexible in appointment times, just overall very professional and a genuine and enjoyable person to work with.
5. Lastly, weddings are expensive as we all know and we didn't have money to blow so I tried to be really thoughtful with everything we spent. There was a cheaper option, but after a few calls I trusted Mike and that he'd work to make sure our day was great. I am SO grateful we chose him and looking back I honestly would have paid double based on everything that he did for us. He is very much worth it. Months later our guests talk about the dj and how great the music was all night.

Good luck and wishing you all fantastic wedding days!! You can't go wrong with Mike.

Rachel L.

Married on 09/18/2021

Outstanding DJ!

Mike was awesome and such a pleasure to work with from our first meeting! We had seen him at another wedding and he had done a great job. Not only was he super nice but he was a great resource for wedding planning in general when we were figuring out the wedding timeline, where to put the dance floor, ceremony processional songs etc. Clearly he knew what he was doing and we were super appreciative. We had an outdoor ceremony at a separate location and it was super important to us to have music. Mike took it upon himself to figure out the power situation at the park and got enough mics for our officiant, musicians, and readers. At the reception he suggested an anniversary dance something we would have never thought of and it ended up being really cute. We asked him to make multiple announcements about our favors and the shuttle bus which was super helpful. The photo booth was a huge hit too!! Everyone loved it and we enjoyed looking at all of the pictures after. Multiple people told us how much they loved our DJ. Everything went so well and he was a huge part of making that happen! We can't thank you enough!!

Emily A.

Married on 08/06/2021

Amazing!!!!

Mike was fantastic!!!! He made our wedding SO MUCH FUN. He was super professional and helpful. Literally a blast. People raved about how much fun they had. Can not recommend him enough!

Kerri C.

Married on 06/12/2021

Amazing!!!!

Mike was professional and put us right at ease from the get go. He arrived early and helped with little things that needed to be done before the ceremony. From getting ice to popping the champagne he was truly amazing! The music was awesome!! Highly recommend!!!! He made our day so memorable.

Elizabeth D.

Married on 09/05/2020

Absolutely the best!

From the moment we met Mike, we knew he would be a great fit for our wedding. He is professional, funny, and great at offering advice and expertise. He was our DJ/Emcee for both our 2020 wedding and 2021 reception, and was incredibly helpful in maintaining our schedule and keeping things moving. He was subtle and effective in giving us cues, flexible, and made sure we were doing well and having a good time at various points throughout the night. He is excellent at curating playlists, offers helpful suggestions, and coordinates much more than the music. Having him at our events was like having a right hand man. After having Mike at two events with us during a pandemic, we would not recommend anyone else!

Ciara D.

Married on 08/15/2020

Hands down, best decision we made about our wedding other than saying I do.

My husband and I hired Mike for our wedding in early December, 2021. We had to postpone twice because of Covid, and Mike was extremely understanding and flexible. We met a few weeks before the wedding to discuss timeline, and he was so detailed and professional. Mike kept everyone on schedule the night of, and totally made the night with his great playlist. He also facilitated all of the guests singing happy birthday to my great great aunt, which made her tear up with joy and appreciation. It was a very special moment. The dance floor was packed all night, and all of our guests had an amazing time. The photo booth was a great addition, and also a huge hit. I would recommend hiring Mike for your wedding or event. You won't be disappointed!!!

David D.

Married on 02/15/2020

The Only Right Choice

MJs DJ Service is a treasure in a saturated market and perhaps the only right choice is choosing entertainment for your wedding reception. We booked Mike a year before our wedding and he did not forget us (he remembered a lot, actually) and when we met with him in person, he was so pleasant and thoughtful. He really wants to tailor your event to you and your partner and nothing else. Whatever Mike brings to the party is what you have asked. He tailored our evening to us and didn't even blink to meet some requests that weren't necessarily traditional. He was direct and smooth the whole night - able to wrangle and explain to a wedding party exactly what was going to happen for introductions and did such a wonderful job with it. He went out of his way to talk with us all night to make sure it was going how we wanted and never faltered one single time. The best suggestion Mike made, however, was the addition of the photo booth. What a blast! We have candid photos that aren't formal of anybody who walked into that booth and some are treasured moments we will have to look at forever (others are ridiculous ones we will have forever).

I can't say enough about how happy we are that we chose MJs DJ Services and how highly we recommend him to anybody who wants to have a fun and perhaps even memorable wedding. There is no wrong way to have a wedding reception, but there is a right one, and Mike Keville and MJs DJ Services is step 1, 2, and 3 to doing so. Thank you Mike!

Emily

Married on 02/15/2020

Hire this man

He was amazing. So helpful with everything! Planned everything down to the nitty grotty details. Kept our crowd dancing all night long despite the huge range of ages and music tastes! Tailors everything to your needs and explained everything ahead of time. Don't look any further, hire this man!

Jordan D.

Married on 09/07/2019

Stop looking and book now!!

I honestly dont know how I would have managed my day without Michael! He played such an amazing role. From marrying us, to be kinda like my undercover organizer and keeping us on track with time. As well as making sure things were the way we wanted. I would book again in a heartbeat!

Ashley M.

Married on 06/22/2019

Book this DJ right now!

We booked Mike as our DJ and it was the best decision we made during our wedding planning. Mike was fantastic prior to the wedding and met up with us to go over our entrances, song choices, and any special requests. We only chose a few songs and asked him to do his thing and read the room. Having everyone up dancing was really important to us, and Mike absolutely delivered! He had a plan to get everyone out on the dance floor during the first song (which worked), and the dance floor stayed packed all night. People had to dance on the carpet next to the dance floor because there wasn't enough room for everyone! He read the room perfectly and just knew what people wanted to dance to. Our guests are still talking about how good the music was and how it was the most fun wedding they have ever been to!

Also, Mike offers a photo booth which was a huge hit. He brought along an assistant to operate the booth, and they bring a lot of cool hats and props to use in the booth. The props were so fun even the older crowd was lined up for the booth! At the end of the night, Mike gave us a flash drive with all the photo booth photos on it. They are hilarious and it was really fun to go through them all afterwards.

We cant thank Mike enough for making our wedding as great as we envisioned. He was the best part of our wedding by far. If you're reading this, book this DJ RIGHT NOW!

Claire

Married on 10/13/2018

Loved DJ Mike!

The music at our wedding was extremely important to us and Mike delivered. We used Mike for our ceremony and reception and he did a great job of playing a mix of our favorite songs to keep it fun and unique and reading the crowd to keep the party going and everyone dancing all night. He is extremely personable and organized and I know our venue also said he was great to work with. Thank you Mike for making our wedding day run so smoothly!

Bailey

Married on 09/08/2018

Mike was absolutely AMAZING! He sat with us to determine all the music we wanted for our wedding. He played the style we asked as well as certain requests. He is so personable and makes you feel like you have known him your entire life. He checked in with us constantly throughout the wedding letting us know where we stood with timing for the different stages of the reception. His photobooth was great, and we even received a thumb drive with all the photos that same night. He offered to return the additional uplighting for us, which was very generous. He absolutely made our wedding day special and stress free. It's difficult to put trust into someone you don't know, but I PROMISE you will NOT be disappointed with his service. We highly recommend him!

Krysti D.

Married on 08/25/2018

Cooper is the best wedding DJ!

Met with Cooper and Mike to plan our wedding. They were friendly, fun, accomodating, kept us organized, clearly very experienced. Cooper was the DJ for our wedding and WOW- He is young but no rookie! Cooper did such an amazing job. He ran everything smoothly and kept the vendors and wedding party on track. So glad we picked MJs and that they were available for our day!

Angela

Married on 08/11/2018

Mike was amazing to work with, from initial planning until the end of the reception. We had many special requests and he made them all happen flawlessly! Everything ran perfectly under his direction and the sound and lighting were fantastic. It was truly a joy to see our loved ones on the dance floor all night. Our guests loved the photo booth. We highly recommend MJs and Mike.

Lindsay

Married on 06/15/2018

Mike was great to work with for our wedding at Owera. All of our guests loved Mike and said it was the best wedding ever. The photo booth was great. Awesome props. Mike is very entertaining and we can't thank him enough for doing such a wonderful job at our wedding. The lighting was wonderful. He is very accommodating of requests. He even had some Barry Manilow which my mother in law thrilled when she requested it. :)
Highly recommend!

David

Married on 05/19/2018

Mike is awesome. He is very personable and cares about his customers. The advice and details he gives makes for a perfect party. Mike felt more like a guest then someone we hired to DJ and MC. He was able to talk to guests easily and guide them to where they needed to be, he was accommodating for requests and best of all he knew how to read a party and that's the most important thing as a DJ. All of our guests loved Mike and said it was the best wedding ever! Already recommended him multiple times as well people ask me every day who the DJ was for our wedding!

Erika

Married on 09/30/2017

My husband and I can't say enough about how amazing Mike was on our special day and all of the times leading
Up to it. He went above and beyond to make sure all of our needs were met and truly wanted everything to be as perfect as possible for us. He even made me a mix for mine and my dads choreographed dance, which couldn't have been more perfect. We highly recommend Mike for any event!!

Sophia B.

Married on 09/09/2017

Absolutely the BEST!

Can't recommend highly enough!

Julianne

Married on 06/17/2017

Mike was so easy and fun to work with throughout our whole planning process for our wedding! He was extremely friendly and outgoing and really kept the party going. We've heard so much wonderful feedback from our family and friends about your entertainment services! We cannot thank you enough for helping to making our special day perfect - from the outdoor ceremony to the reception and all of the planning in between. You've been extremely helpful throughout the entire process and made life in wedding planning so much easier, especially with all of your awesome suggestions along that way that made the party that much better! You were truly fantastic and we would recommend you to anyone in a heart beat!

Tiffany

Married on 06/10/2017

Mike is the best! He was such a big part of our wedding reception. He kept us all on track throughout the evening and made every thing happen so smoothly. Everyone loved the music and couldn't stop dancing! I highly recommend using him as your DJ!

Brandon

Married on 12/10/2016

If you are looking for an amazing DJ, photo booth, company to deal with for your wedding or any event at all I highly recommend Mike. He is a wonderful DJ that helped everything go according to plan at our wedding the Photo booth was one of the best I have ever been in at the best price by far. Mike made sure everything and anything we needed was done. I could not talk more highly of him at all. He is a great person, very outgoing, and would add to any party. The flexibility to be able to do anything and everything you ask was great. Very responsive and very professional.
Are you interested?
Send a message