Reviews
5.0 out of 5 rating
Quality of service

5 out of 5 rating

Average response time

5 out of 5 rating

Professionalism

5 out of 5 rating

Value

5 out of 5 rating

Flexibility

5 out of 5 rating
100%
Recommended by couples
Awards
13 User photos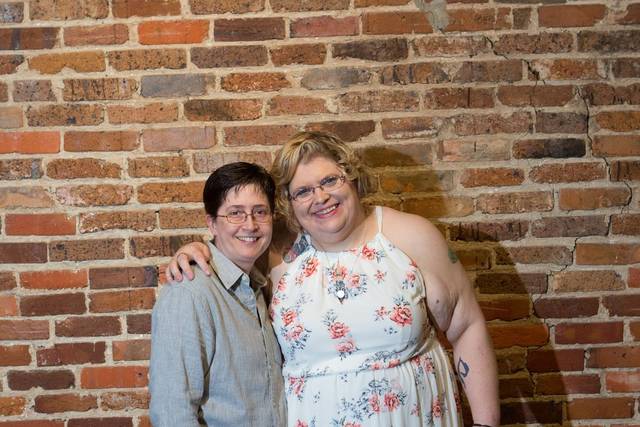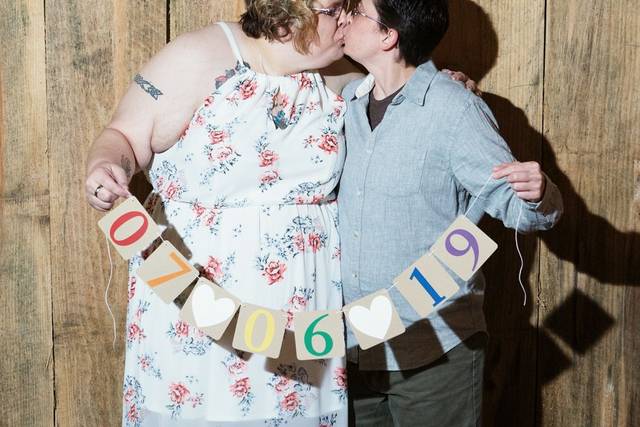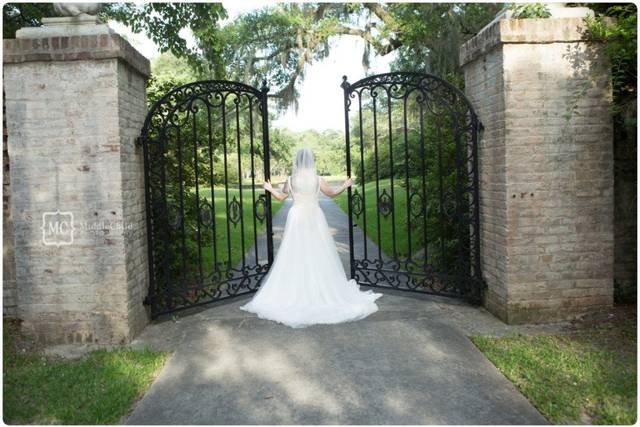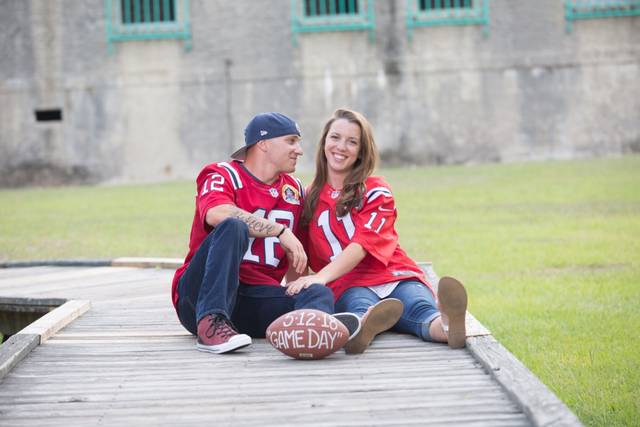 + 9

photos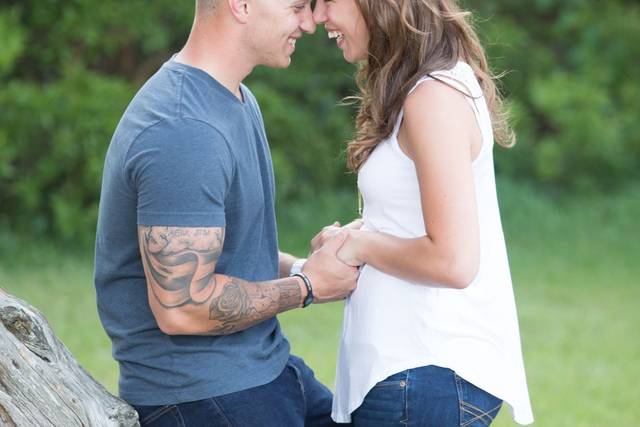 Sara C.

Married on 05/07/2022

Amazing! 10/10

Kip was amazing to work with! He was so professional and made everyone feel so comfortable. I would definitely recommend!

Melanie F.

Married on 02/22/2022

Smooth and perfect!

Kip recently did the photography for my wedding in Georgetown. He did an amazing job! I was excited, nervous, and overwhelmed that day. I was happy that he knew what he was doing and jumped right in. He took charge and made sure we had plenty of pictures of both sides of our families and all the different group pictures we might want. He captured so many excellent shots during the ceremony and during our reception/celebration. Kip was very easy to work with, easy to reach, and quick to respond. I highly recommend using Kip at Middle Child Photography!

Melanie F.

Married on 02/22/2022

Smooth and perfect experience!

Kip recently did the photography for my wedding in Georgetown. He did an amazing job! I was excited, nervous, and overwhelmed that day. I was happy that he knew what he was doing and jumped right in. He took charge and made sure we had plenty of pictures of both sides of our families and all the different group pictures we might want. He captured so many excellent shots during the ceremony and during our reception/celebration. Kip was very easy to work with, easy to reach, and quick to respond. I highly recommend using Kip at Middle Child Photography!

Are you interested?

Send a message

Caroline C.

Married on 01/17/2021

Amazing Work that left me Speechless!

Two weeks before my wedding I had a serious family emergency that required me to alter all my wedding plans...Keep that in mind during my review! TWO WEEKS PLANNING TIME!

With such short notice Middle Child went above and beyond to make this day happen. They were so responsive and really willing to do whatever. We had such little information about the wedding but Middle Child was ready to show up wherever and wherever.

Middle Child was the videographer for my wedding and I could not be more pleased. This is something that I never knew I would cherish so much. We had the honor of working with Rod and he was amazing. During the stressful times you could barely tell he was there videotaping and when you didn't know what to do he would assist.

I truly feel like Middle Child went above and beyond for me. Not only did Rod get footage of the WHOLE day but also lots of drone footage. He worked so well with my photographer and was just a gem to have around.

No onto the video itself..... its really something magical!! Its so well edited and we even got a little sneak peak! Its just beautiful - I have no words. It so cool to have something other than photos to remember that day by.

Middle Child does amazing work and I am so happy to have them work on my wedding! Especially Rod!


Kate

Married on 07/06/2019

Middle Child Photography is the best Photography studio we have worked with. They are dependable, affordable, and dedicated to getting the best photos for engagement and wedding, as well as anything else! They take absolutely great pictures.

Alicia

Married on 10/06/2018

Fun and personable

Kip and his team are, in my opinion, the top rated photographers in South Carolina. They utilized our personalities and our vision to create perfect wedding photos while also using their professional experience in the area to create simply masterpieces that we are going to enjoy for all of our years to come. We also took them up on their Photo Booth which was incredible. They use real props not the cheap paper props that we have seen time and time again. Truly original and our guests enjoyed the experience so much. Thank you for being a huge part in our big day.

The Gray Family

Sara

Married on 06/21/2018

Kip was wonderful! He was very accommodating from day one and made me feel at ease with planning my wedding from Texas. He worked with me to get my bridal portraits done before the wedding and took some wonderful shots! He was so unobtrusive during the ceremony and reception that I almost forgot he was there! He was professional and friendly and I couldn't have asked for anything else. Highly recommend! Thank you Kip!

Sara

Amber

Married on 05/12/2018

Kip is such a fun, kind person to work with. He is always open for any ideas you have and want. Very responsive and does amazing work! He is my go to for any future life events that require photography. His videography Four Pedal Films also did such an amazing job capturing our special day.

Stephen

Married on 03/24/2018

We got recommendations to use MCP through work friends when our previous wedding photographer cancelled on us completely the weekend before we were supposed to get engagement photos done. Kip stepped in and was phenomenal. He was great to work with, very chill, and took great photos. He offered engagement and bridal photos in addition to the wedding. My wife did not want bridal photos so instead we did two engagement sessions in different locals which turned out great. He blew up one of our photos for a wedding showcase and gave it to us for our reception! We had two photographers for our wedding, and both were on point. They arrived early to shoot everyone getting ready and took easily over 1000 pictures which were provided to us on USB to keep forever and print as many pictures as we want. Not only did they do a great job, but they were just a lot of fun to work with. We couldn't have asked for a better photographer for our big day! Thanks MCP!

Peter

Married on 10/28/2017

My wife and I first met Kip one and a half years ago at a wedding expo. From the instant we saw samplings of his work, we knew he was the photographer for our wedding. And as soon as we started talking, we were all the more certain. He has a refreshingly honest and relaxed disposition, and maintains a strong sense of professionalism at the same time.

We looked no further and booked him shortly after the wedding expo. Kip handled our engagement shoot months before our wedding ceremony and was extraordinarily prompt in his turnaround. His pictures were amazing, even better than we anticipated!

When wedding day came, he arrived early with an assistant, Jarret, in an effort to ensure my wife's pre-ceremony pictures (i.e., getting ready) were covered. Throughout the day and evening, he and Jarret were constantly taking pictures, yet were never obtrusive. So many times it seems that wedding photographers get in the way, yet the two of them managed to capture every moment almost entirely without guests noticing.

We just can't sing Kip's praises enough. Of all our wedding vendors, we had the longest relationship with him (actually booked him before the venue), and throughout the entire process, Kip was the best and easiest to work with.

Kim

Married on 01/07/2017

Middle Child Photography was amazing!!! My wedding was destination so all of my communication was via email and Kip was super responsive and kept my mind at ease! We met once when I was down looking at venues and I knew he was the man for the job! Super outgoing and very warm and welcoming! We didn't have any plan or photos we wanted and Kip and Crystal definitely delivered! They caught this most magical moments! My album is gorgeous and I look at it everyday!!!!! We look forward to using Kip and Middle Child Photography for future family photos!!!!!

Taylor

Married on 09/03/2016

Kip Beech & Crystal Williams

guys, guys. im gushing as i write this. here's the flanagan's review of Middle Child Photography.

let us help you chose a photography company for your special event. its Middle Child Photography. if you don't believe us, look below. look at our wedding day pictures. look deep into our eyes, do you see happiness? because its there. you know why? because Kip & Crystal captured every second of it. with us knowing and not know they were there. my wife will be the first to tell you, "he's not a picture guy." guess what, for Kip & Crystal.. id smile & say cheese all day long. the warmth & seniority these two put off is incredible. as i scroll through the pictures & reminisce. i have to pinch myself. they made us feel like we were friends of theres for years & comfortable. not to mention, we slotted an hour for pictures, during cocktail hour, and got to enjoy 10/15 mins of cocktail hour! thats efficiency! i could go on forever. ill stop. call them, d/m them, let them make you feel like they did us.

and personally to Kip/Crystal,

if theres a couple that surpasses us as your favorite couple, call us, well get married again. we want to be your favorites FOREVER. means the world to us. THANK YOU THANK YOU THANK YOU! CONTINUED SUCCESS WITH EVERYTHING YOU TWO DO!



Caitlyn

Married on 10/11/2015

Planning a wedding comes with many worries and stresses, but Kip removed all stress when it can to the photography. He let us know his plan ahead of time, and when it came time for the big day, he stuck to his itinerary to make sure we got all of the photos i and had a blast while doing it!! During the ceremony and reception, he continued taking amazing pictures of both us and our guests. He was quick to load "sneakpeaks" to social media and our access to all of our photos came soon after!! One of my favorite products was the photo book he made for both us and my mom- we look at it each year on our anniversary to relive the most perfect day!

Joshua

Married on 11/01/2014

From our first time meeting kip we knew he was our photographer. He is such a friendly and active person. Everything from our engagement pictures to the wedding pictures he did everything to make it the best for us. We loved the attention to detail that he put into his work. Kip is no longer a "professional photographer" but more like family!! When we say someone truly puts his heart and personality into his work Kip is the true definition of that! Kip will always be our families photographer without any questions asked! Kip thank you so much for everything you have done for Josh and I through this whole year!!

Kip was so profressional and easy to work with. The wedding pictures were above awesome. He captured every moment from before the ceremony throughout the evening

Susan

Married on 09/27/2014

I don't even know where to begin! I just received my wedding pictures back from Kip and they completely took my breath away! My mom didn't cry at the wedding, but sure did after looking at all the pictures! He captured every special moment from the time I slipped my dress on, to seeing my dad for the first time, to our "almost fire" sparkler exit! He is one of the most easy going and genuine people I have ever meet! And if I could recommend him or give him a review there are not enough stars out there to explain how HAPPY we we're with everything! Middle Child Photography is defiantly my choice for TOP wedding photographers in the Myrtle Beach Area!

Tiffiany

Married on 06/07/2014

Everything was amazing and all 1200+ photos are stunning! Professional, sense of humor, and does fabulous work. Would highly recommend to anyone.

Leah

Married on 11/02/2013

Kip is the most fun photographer I have ever met. I've been in a few weddings and seen how most act like it's a "job" for them. Not Kip. He is your friend, he jokes, he listens, he laughs, he makes you feel comfortable, while still maintaining professionalism. He's willing to work with you, and will help you with anything you need. LOVE LOVE LOVE HIM!!!!!!

Amy

Married on 10/19/2013

Kip Beech is the best. So easy to work with, makes the day and whole process fun. Puts you right at ease and most importantly takes amazing photos.
Amy & Tom Bowers

Melissa

Married on 10/06/2012

If you are looking for the perfect photographer look no further! Middle Child Photography is fun, flexible and really great to work with. They took a lot of candid photos which I loved. When we were doing our ceremony, you would never even know they were there, they were great at letting things happen naturally which I really love. They are very professional but still fun and a great addition to any wedding. Their wedding packages are really great too. I am very happy I went with Middle Child Photography and definitely recommend them!

Katara

Married on 11/26/2011

Kip Beech with Middlechild Photography provided us with a A++++++ Service. He was very professional from the first meeting until the last. He responded quickly to all emails and messages. Our wedding would not have been great without him. He is a wonderful person and true photographer. He does just take pictures he captures life. I would recommend his service to anyone. There are a lot of photographers in the area, but none compare to Kip.

Ruth

Married on 05/06/2011

Kip was such an amazing person and perfect for my husband and my wedding. He has so many contacts in the Myrtle area that I was able to book my florist and minister through him. Not only was he extremely talented, he is a wonderful person. It rained buckets on my wedding day...before arriving at the ceremony Kip called me and offered to have my wedding take place at his studio! The pictures and album turned out fantastic. I still get compliments on them.

Kevin

Married on 10/02/2010

Kip was awesome!! His work is by far the best of what I saw when looking at photographers in the Myrtle Beach area. We live in Chicago and did a lot of the preliminary work over the phone. He was both prompt and professional over the phone and In person when we met him. Super nice guy and I did not feel like we were getting ripped off. If anything, I feel like we got a deal. He was so easy to work with. If you are considering working with him, don't hesitate. He did a great job and you will not be disappointed!

Alexa

Married on 09/06/2015

Kip was incredible! The entire process of finding a photographer for our Wedding Day was so easy with Middle Child Photography. His work is the best of the best, his personality makes everybody laugh and enjoy the millions of pictures, he is professional/reliable, and just overall a wonderful Photographer. We've since then used him for Family Photos every year and we are always happy with him! Highly Recommend!

Sherri

Married on 03/26/2011

Very easy to work with. Listens to what the couple wants and strives to please. Will be using him in the future for other photography needs.
Are you interested?
Send a message