Reviews
4.9 out of 5 rating
Quality of service

4.9 out of 5 rating

Average response time

4.9 out of 5 rating

Professionalism

4.9 out of 5 rating

Value

4.9 out of 5 rating

Flexibility

4.9 out of 5 rating
98%
Recommended by couples
71 User photos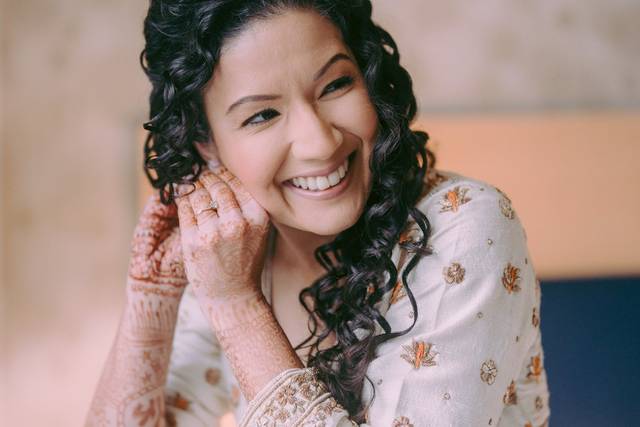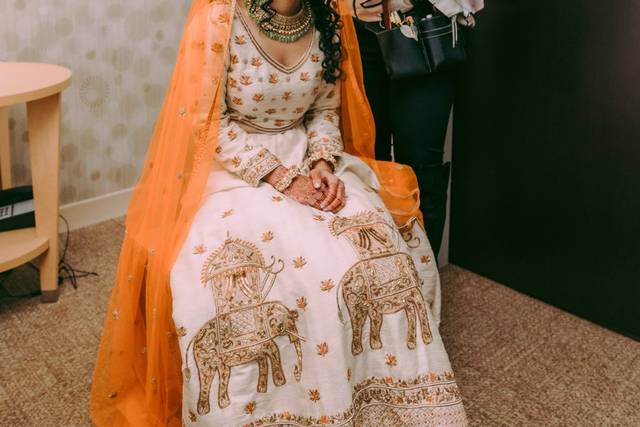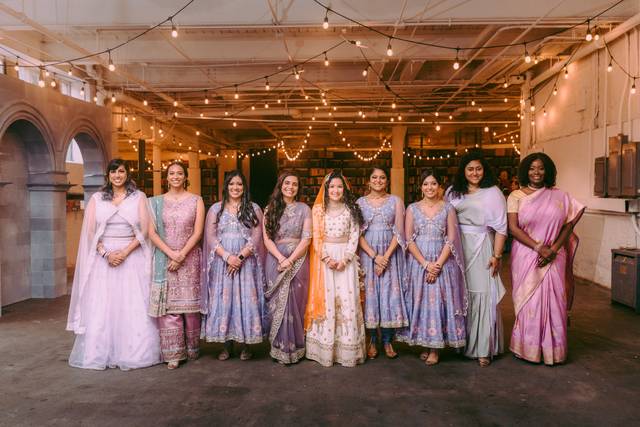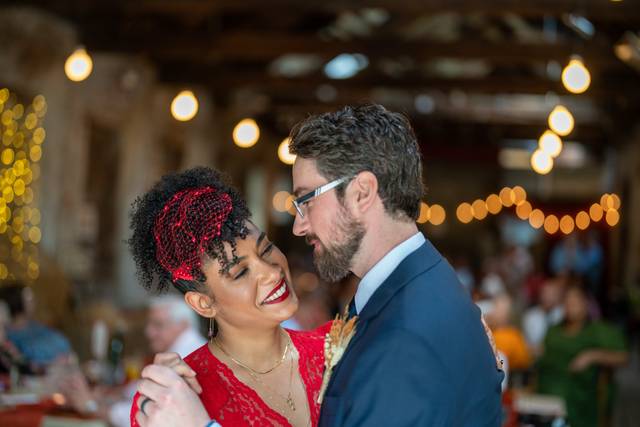 + 67

photos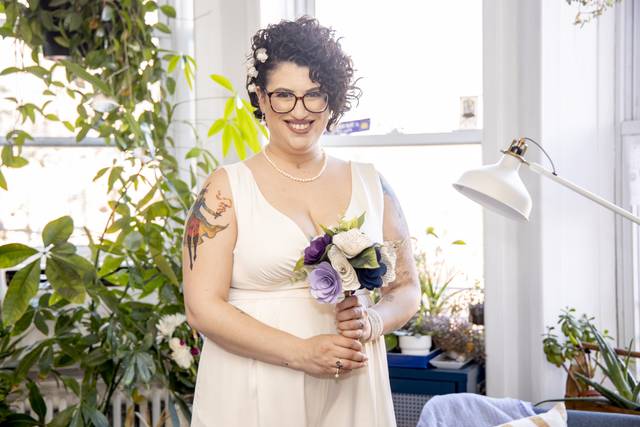 Nisha D.

Married on 09/09/2023

The sweetest MUA team ever

Mia and I connected from the very first call. First, her and the entire team are so amicable. They make the experience so personalized and actually hear what you want and don't want and make sure you are happy. I am someone who doesn't like makeup very much....and Mia went for the soft glam look on me and I loved it. My mom, sister in law and bridesmaids looked beautiful thanks to her and the team's expertise. Mia also went above and beyond and gave me cute touch up kits for my event. Super thoughtful, super accessible, affordable, and a great group of people to work with!!

Elizabeth

Married on 08/31/2023

Really happy with Mia's professionalism and service. She was cool, calm, and collected with some last minute changes and was so accommodating. All the hair and make up was gorgeous and lasted for hours :)

Michelle A.

Married on 06/10/2023

Amazing Hair Stylist!

I'm so thankful to have hired Mia. I did my first light consultation with her and she made me feel so comfortable. I had never in my life worn extensions and she was very knowledgeable and sharing tips on how the updo I was interested in would work with clipins and what are good clip it texture for my hair. We did a hair trial a few months later and I told her I was going through so hair setbacks with breakage so wanted low heat in my trial, and we ended up doing NO heat so that I could feel comfortable in my hair Health while still simulating what the hairstyle options could be which I was really grateful for. Additionally, I had decided a style at the trial, but as my whole look was coming in and coming together, I realized I wanted to pivot the hairstyle! I felt so bad wanting to change but she reassured me that it's all part of the process and was really flexible in talking through what I was thinking for my overall vision! The day of it was PERFECT and the hair lasted all through the night and through the heavy dancing

Are you interested?

Send a message

Rebecca J.

Married on 03/22/2023

Amazing service!

Mia made me feel at complete ease while doing my hair. It was a super stressful day but she kept it light and jovial. The icing on the cake is that she made my 3c/4a natural hair look AMAZING for my wedding. She definitely understood the assignment and I felt and looked beautiful! Would HIGHLY recommend!

Ilana G.

Married on 12/01/2022

Loved my hair and makeup

From the first phone call, Mia was open and super helpful as I figured out my final look. She was great with my niece and nephew and made sure everyone was comfortable and happy with their hair/makeup. Her calm energy helped in the getting ready process and she shared in the joy of the day. I highly recommend working with her.

Zainep M.

Married on 09/17/2022

Mia is incredible!!

I decided to do my engagement photo shoot in Philadelphia where my fiance and I met (we no longer live there). Because we aren't local my wedding planner did some research and recommended Mia. To say I'm glad I hired her would be an understatement! She started the day texting me affirmations and making sure I had a fun playlist to listen to during the session (lol!). She arrived, understood my vision for my makeup and make me look incredibly beautiful, glam but still like myself which was so important to me. Listen - I'm not at all photogenic but Mia's makeup made me look like a movie star in our engagement photos! She is an incredible makeup artist and has such a great attitude and energy. I can't recommend her strongly enough!

Kayla D.

Married on 09/04/2022

Fantastic Hair/Makeup for wedding

Mia and her team were fantastic! They were timely and great to work with! Everyone's hair and makeup was perfect and lasted the entire wedding day. The skill and mastery of her team is beyond compare! They were able to work with a variety of skin tones and hair with ease! Highly highly recommend!

Gerda G.

Married on 08/28/2022

Above and beyond

It was such a pleasure to work with Mia for my wedding day! She is calm and reassuring and a true pro at what she does! Mia was highly recommended by a dear friend who works with her for speaking engagements, photo shoots, videos, and special events, and she always looks glamorous! Mia traveled very early in the morning from Philadelphia to Delaware to assist with my makeup. She was on time and prepared. My makeup was gorgeous and I received many compliments! I also was grateful for her help with securing my veil (since my ceremony was outside) and last-minute touch-ups. Her presence helped make things calm and go smoothly that morning. I highly recommend Mia!

Ophelia D.

Married on 07/04/2022

Amazing !!!

Reliable, attentive and professional.
Words cannot explain how fantastic Mia was with my hair and makeup, on your big day if there is one vendor that will leave you speechless and is worthy every penny it will be Mia on hair and makeup. Her skills are unmatched and that is why 10 years ago she did my wedding ( myself and 8 bridesmaids) and 10 years later I hunted her down and she did my Vow Renewal. She should up early, set up and got to work, she assisted photographer and Videographer with set up for Specialty photos and help make sure not only was her job done but the bride was happy and relaxed.


Grace B.

Married on 05/22/2022

Wonderful hair/makeup team

I had a wonderful experience working with Mia from initial contact to wedding day. She was very responsive to my inquiries at the outset, and throughout the planning process. She did my hair (bride), and hair and makeup for 5 other people (9 services total). She arrived on time and well prepared with 2 assistants who worked seamlessly together to get everyone's services done in time for pictures. My bridesmaids and mother, who were all of different ethnicities, all looked stunning! Unfortunately due to the pandemic I did not have the opportunity to travel in to do a hair trial and could only submit an inspiration picture, but after I saw my hair I was amazed, I looked and felt so glamorous! And my hair lasted many hours (up until I sweated it out on the dance floor). I would definitely recommend her to anyone else looking for hair and makeup services for their wedding or other events.

Samantha B.

Married on 11/12/2021

Amazing Hair and Makeup!

I can not express enough how amazing Mia and her team were and how much I would recommend her for you big day! I first did a trial with Mia a few months before and she was extremely welcoming, kind, and caring. I enjoyed our trial so much that I went home and hired her that day! On the day of my wedding, Mia was very communicative, professional, timely, and efficient. Sharon, Mia's second make-up artist, did all of my girls make-up and each girl looked stunning! Sharon also was extremely kind and listened to each girls make-up wants and needs. Niyah, Mia's daughter, was with me for the entire morning, capturing special moments as well as played music to set the mood for the bridal party! Mia, was incredible! In the morning, she did ALL of the bridesmaids hair, both of my flower girls make-up, my moms and her best friends make-up, and finally my make-up! She was a beast who was such a pleasure to have because she added such a positive energy to the room. Mia also gave me a very special gift for the day that truly showed she cared and listened to me throughout our time together. Mia, Sharon, and Niyah were everything you would want in a hair and make-up team and more! I am so thankful for them and you will not regret hiring Mia's team for your big day!

+ 17

photos

Melissa A.

Married on 11/06/2021

Amazing work

She was amazing. My daughter's hair and makeup were flawless. I would definitely recommend and use her again.

Eartha J.

Married on 06/05/2021

Beautification is this team's specialty

A wedding day is very special and you only have one chance to get it right. Mia and her team took care of makeup and hair for entire party including flower girls. There was attention to detail from 5:00 in the morning through the actual wedding that afternoon. As the mother of the bride, I was very happy with Mia's professionalism. Don't take a chance with some unknown team. Mia Farah Beautique is it!!

Jannellee S.

Married on 05/29/2021

I don't know how she did it.

When my original hairstylist plan fell through 2 weeks before the wedding I was devastated. But then my photographer recommended Mia and I am so grateful she did. Mia was so comforting and reassuring. I was so nervous since since it was so close to the wedding and we didn't even have time to do a trial, but she made it easy for me to trust her. When she showed up in the morning of the wedding, everything was chaotic, but she she just so calm and professional, her demeanor was contagious. And I haven't even spoken about the hair! She is so incredibly talented. It was exactly how I envisioned it. I received so many commitments and it looked EXACTLY like it did in the example I showed her. Out of the million things that went wrong I got so lucky with Mia. It rained and I DANCED all night, but my hair stayed intact. I dont know how she did it. It looked so soft but had enough hair spray to whether the literal rain storm. I am internally grateful to Mia and adamantly recommending her to everyone for any event. If you are having any issues with your current hairstyles, trust your gut and just hire Mia instead. Thank you Mia!!!

Josiane J.

Married on 11/28/2020

WOW! Phenomenal talent

Mia Farah is hands down the most talented hair and makeup artist I have come across. She is a perfectionist in her work and it truly shows. She was on time with her team, was extremely professional and even while I was a little indecisive on how to do my hair, I showed her a sample picture and she made it even BETTER than I could ever imagine. I asked for a natural glam makeup look for me and my bridesmaids and everyone's makeup came out PERFECT. She even gave touch up kits to each bridesmaid to use throughout the night. We didn't even have to use them! Everyone's hair and makeup stayed flawless, even while eating drinking and dancing throughout the night. I received so many compliments from everyone. She is amazing. Would absolutely book her again. Thank you so much Mia.

Dominique J.

Married on 11/28/2020

The best of the best

I absolutely CANNOT say enough positive things about Mia Farrah and her team! From the planning stage to the execution on Wedding Day I was in awe of Mia's professionalism and punctuality! She took the vision we gave her and turned it into a masterpiece! I HIGHLY RECOMMEND HER!

+ 7

photos

Erin

Married on 07/11/2020

Beautifully done work

Mia and her girls were phenomenal. There work was amazing. Having curly hair it was very difficult finding someone who could tame the curls. Mia truly understood what would work and how to make it look fabulous. She did a beautiful, elegant low bun with a natural make up with a nice eye sparkle. I do not think I have ever felt or looked more beautiful, thanks to Mia. Everyone else's hair and make up turned out awesome. It was a nice and relaxing morning. They kept everyone calm and worked very efficiently.

+ 9

photos

Chioma

Married on 08/30/2019

Wonderful service!!

I reached out to Mia while looking for a makeup artist and hair stylist for my wedding. Once she and I connected, I knew she was the one! What was even more amazing was that she does makeup & hair!! I didn't realize I would find one person who could do both.

Her services were simply wonderful! From her flexibility (I had bridesmaids with U.S. visa issues and my hair accessories did not deliver), to her punctuality, to her responsiveness when I reached out via text, call, video-call haha, to her professionalism! Everything was on point and everyone liked her!

Thank you Mia, for the amazing work you did during my trial and on my wedding day! I knew you did just that but I was reminded with guests' compliments and my dad's comment, "WOW! Your makeup artist and hair stylist did amazing jobs! This is talent!"


Tyler W.

Married on 08/25/2019

Highly recommended!

From the beginning, Mia and her team were professional and friendly. They handled me and my 9 bridesmaids with ease on the day of my wedding. Mia is the type of person you feel like you've known for a while after just meeting her once and made getting ready on my special day a breeze. Everyone's hair was flawless. I honestly could not have chosen a better hairstylist to go with. Book with her, you will not be disappointed!

Lara

Married on 06/22/2019

Amazing artist and woman

Mia was incredible, she took on a huge task with my wedding creating 4 different custom looks for me. Two separate looks in one day. She also did all of my bridesmaids and both mothers. She was efficient, kind and incredibly sweet. Mia is the best!

Nydia

Married on 03/02/2019

Reliable service

Mia was great to work with and made the process stress-free. Her company was responsive and reliable. My bridal party enjoyed their makeup and Mia was very sweet.

Kelli E.

Married on 11/30/2018

Mia was the best!!!

Mia was so attentive to my makeup and hair style. I loved everything she did and so happy that I chose her!

Jisha

Married on 08/11/2018

Mia and her team were amazing!!!!! Mia did my look for my engagement party and my bridal shower and I knew she was the best person to do my look and my whole bridal party for my wedding. I felt like myself, the make up is flawless and the hair lasted all through the day! All the bridesmaids loved their look too. The team was prompt, professionalism, and all 11 girls were ready on time! Thank you Mia and team for a stress-free wedding morning and for helping me look my best for the best day of my life!!

Renata

Married on 07/01/2018

Trust her instincts to make you look amazing on your special day. Mia is a true professional with a beautiful heart.

Fawn

Married on 06/08/2018

Mia is great! She is very professional and a master of her craft. She and her team styled the hair of myself and my 9 bridesmaids. Nothing short of amazing!
Are you interested?
Send a message