Reviews
5.0 out of 5 rating
Quality of service

5 out of 5 rating

Average response time

5 out of 5 rating

Professionalism

5 out of 5 rating

Value

5 out of 5 rating

Flexibility

5 out of 5 rating
100%
Recommended by couples
29 User photos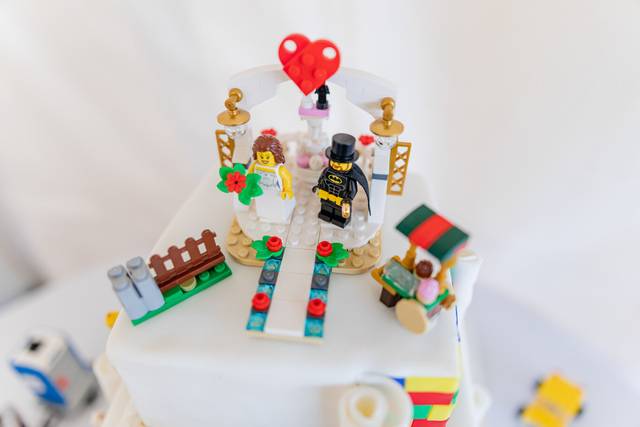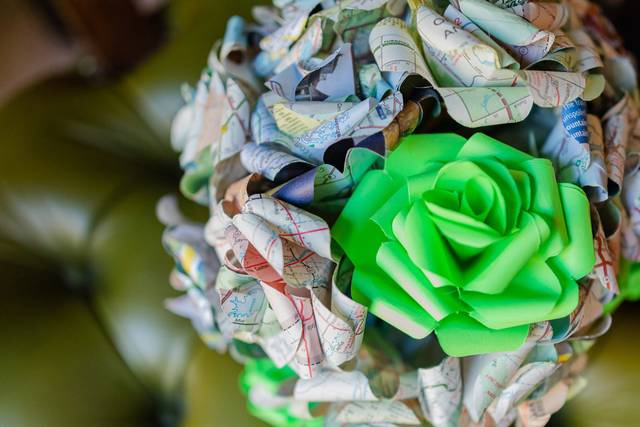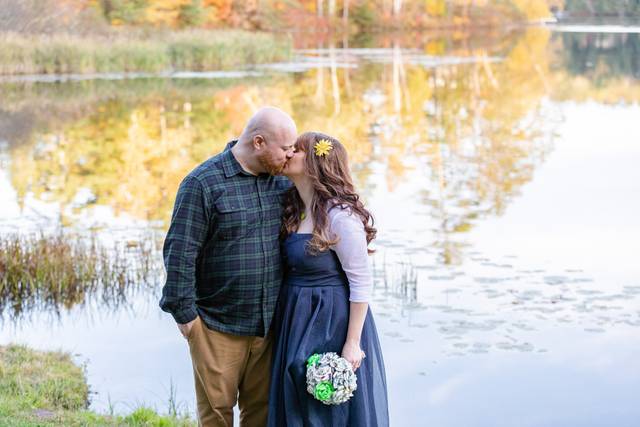 + 25

photos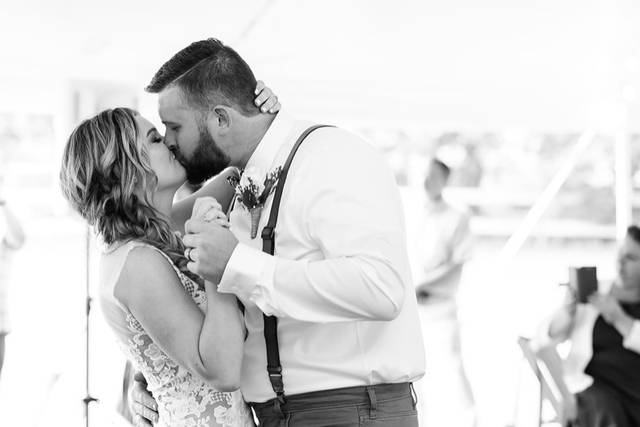 Crystin

Married on 06/04/2022

You're the best Melissa!

If I could give Melissa 250 stars I totally would. She was SO extremely helpful and just such a wonderful soul to have with us on our big day. We are so grateful for you Melissa and we can't wait to see your beautiful work! We can't thank you enough!!


Melissa Koren Photography's reply:

I'm so grateful for you guys! Thank you so much for sharing your day with me! It's always a beautiful thing when you get so many wonderful souls in the same space!

Sarah K.

Married on 10/09/2021

Amazing pictures and stress free experience!

Melissa was amazing! So kind and personable, but also so professional and knowledgeable! Our pictures turned out amazing and she captured moments that we will look back on forever, she knew where to be and when and made everything so stress free!

Melissa Koren Photography's reply:

What a PERFECT setting for your elopement on Marginal Way - the weather was amazing and the sea and sky were so full of emotion. It was a please to be part of it! Congratulations!!

Vicki F.

Married on 09/03/2021

Can't say enough about Melissa! Godsend!

There really aren't enough words to tell you how amazing Melissa Koren is! She was more helpful than our coordinator! She helped with every aspect of our day! From getting my dress buttoned and bustled, to getting our bouquets to the correct people and reminded us to cut the cake! And her photographs are so incredible. She caught so many beautiful, funny and memorable moments, I'm having problems choosing! She even worked with us when our date changed! Thank you Melissa, you are incredible!

Melissa Koren Photography's reply:

What a magical day you celebrated with your friends and family! It was 100% meant to be that day ♥️ it was so amazing to see your family led ceremony and the fun we had on the Cliffs!! Cheers to many years of love, laughter and happily ever after!

Are you interested?

Send a message

Becky L.

Married on 07/24/2021

A brides best friend!

Melissa was our amazing photographer but also the doer of things I didn't even know needed to be done. I consider myself very organized but didn't know when my veil should come off or when to bustle my dress, Melissa did! She stepped in and did things to help my day go so smoothly! Thank you so much Melissa!

Melissa Koren Photography's reply:

You are so welcome! You're incredibly organized and your attention to detail was amazing!! I'm happy I could step in where you needed and so excited to be a part of your day!

Dan B.

Married on 05/29/2021

Made us feel comfortable

My wife and I are introverts and being the center of attention is not our thing. Melissa made us feel incredibly comfortable took a lot of beautiful photos of the wedding. She was super flexible on timing and totally catered to what we wanted. We were thankful to have her there and we love our photos.

Melissa Koren Photography's reply:

I'm so happy I was able to be there for your big day! You picked the perfect venue with the Mcauliffe-Shepard Discovery Center! Getting married infront of a rocket is an amazing wedding story!

Candace F.

Married on 03/10/2020

A Quality, Passionate Photographer Who Excels

I can't say enough positive things about Melissa Koren Photography and how much my partner and I appreciate Melissa and respect her work. Melissa was exceptionally responsive, kind, and flexible (especially given that I had a last-minute wedding). She was happy to accommodate us. On the wedding day, we were shocked at the number of pictures she was able to take within the time frame we had booked her for. She made us feel comfortable and confident. She didn't hesitate to help moving my dress around and even made a great suggestion about where to stand for the ceremony due to the light. We were so glad to have her there. The pictures from both sessions with her are stunning and we can't imagine a more special way to have documented the day. We're so thankful to have found Melissa and would love to work with her again sometime. It's clear to us that Melissa is a true, quality professional who excels at the job she does and is passionate about her work. We'll be highly recommending Melissa Koren Photography to anybody looking to have pictures done!

Melissa Koren Photography's reply:

It was such a pleasure to work with you guys! Thank you for trusting me with such valuable memories!

Abigail C.

Married on 10/19/2019

One of the best decisions we made for the wedding!

Melissa not only captured the joy of our special day, she also went above and beyond what would be expected of a photographer. Everything little thing we didn't think to bring, she had with her. A few people in the party forgot to cut off the clothing hanging straps in their dresses, but it wasn't a problem because she had scissors with her! She also had tips on how to quickly button up the back of the wedding dress and bustled it up for the ceremony in no time at all, which was great because it always took us forever to find where the buttons were hiding. When it was getting too hot during the reception, she checked with the venue about opening up the doors for us. She had such a great attitude and helped us out in ways we never even expected. And the photos! We're absolutely in love with them. They're so beautiful and elegant, but they also show us for the huge goofballs we are. She really captured the fun of the day. As the bride and groom you're so busy that it's inevitable you'll miss some moments, but because of what an amazing job Melissa did, we're able to see so many more special moments that went on while we were busy making googly eyes at each other. We're so glad that we decided to hire her as out photographer and can't recommend her enough!

Melissa Koren Photography's reply:

I'm glad I could be such a part of your gorgeous day! You and your crew are so fun! What a spectacular party you throw! Go orange!!

Amanda W.

Married on 10/13/2019

Home is in Melissa's Magic

Melissa is so very much more than the most talented photographer you'll meet. When Rob and I first agreed to mawwaige, we agreed on two things: first, as New Hampshire residents, it had to be in October, when the leaves are at their most magical. And second, which October leaf-peaking weekend would depend on Melissa's availability. We would wait a year, if that's what it took. We knew that no one else would be able to capture the tenderness, the silliness, and the love that our little family of three had grown together.

Long story short, she said yes, and we were elated! From behind-the-scenes gorgeous shots of the details that made our wedding so very "us," to the expressions she captured on our faces, it was all that we wished for and more. Wedding, family mini-session, brilliance and more, Melissa will make your world radiant. She will help you see in the beauty in yourself, in the people you love, and in every moment that follows.

Melissa Koren Photography's reply:

😭😭😭❤️ being a photographer has so many highlights, but having a wedding planned around my availability is bar none. I'm so happy I could be there for you all!

Featured

Jaclyn H.

Married on 10/05/2019

Blown away!

Melissa was absolutely amazing. When I first reached out to her about photographing my wedding she was responsive and so friendly. She suggested we meet in person to talk about our wedding and what we were looking for from a photographer. She likes to engage with her clients and really get to know them before you both decide if she's the one to photograph your moments. And let me just say, she IS the one to photograph your moments. When my husband and I met Melissa for the first time in person, it was like meeting up with an old friend. We literally closed down the restaurant because we just sat and talked and were having too much fun! Melissa got up at one point to go to the bathroom, and that's when my husband and I both looked at each other and said "We can't get married without her." And that was that! She was hired and we were so excited. At our first meeting, I told Melissa I love candid photos! I know we were going to do some traditional and structured photos of course, but candid pictures meant so much to me and I really wanted *moments* captured to look back on. I don't think anything I say will ever do justice to the photos we received. We were absolutely blown away at how Melissa was able to capture EVERY single beautiful moment of the day! I get to relive my wedding day every time I look through my photos. I hung up some photos in my operatory at work. I have a conversation with every single patient that comes into my chair about my pictures. Every patient I have comments on how beautiful they are which prompts them to keep asking questions about my wedding. Melissa gave me that. She gave me and my husband and our guests pure moments of the best day of my life. She is so talented and amazing, I can't say it enough. She also went above and beyond helping me with things I didn't know I needed help with. She was always right there, ready to help and make sure every single minute of your day was perfect. If you are lucky enough to have Melissa as your photographer, I promise you, you will not be disappointed!!! She is the absolute best! We couldn't have asked for a better person to be behind the camera. Thank you Melissa for everything you did for us, and for sharing your talent with us! We are so grateful!

+ 7

photos

Melissa Koren Photography's reply:

There is nothing better than a couple that loves with their whole heart. And you can tell how much truth there is to that but the way they are adored by their family and friends. You two have built an amazing community who celebrate and support each other and it was an absolute honor to witness it

Melannie

Married on 09/29/2019

Look no further, Melissa is the best

Look no further Melissa is the best! We are so happy to have met her and are so happy she was the one to capture our wedding day! She was able to capture everything better than we could have ever imagined! So friendly, hardworking and reliable. She really cares about the people she works with and that makes a huge difference. Everyone at the wedding loved her. I would highly recommend her!

Melissa Koren Photography's reply:

It's so easy to care about people who are as giving of their hearts as you! It's been amazing to get to know you!

Marysa R.

Married on 09/28/2019

Fuller Gardens Wedding 9.28.2019

Melissa is absolutely the most amazing photographer and human ever! She was so kind and helpful for my wedding, I don't know what I would have done without her! I was running a bit late and as soon as I got there she helped me get all settled in and communicated to my husband to be that I had finally arrived. We loved all of our wedding photos and will definitely be recommending her to everyone who is looking for a photographer in New Hampshire!

Melissa Koren Photography's reply:

It was my pleasure! What a day you two had!! Absolute perfection! I appreciate your review and recommendation! And Im happy to travel! 🥰😘

Emily L.

Married on 08/30/2019

Incredible beyond words!

There is not enough time for me to write about how incredibly AMAZING Melissa is as both a photographer and as a human being. Melissa shot our wedding 3 weeks ago and her day started with a bang - my mom's dress zipper broke while putting on the dress (damn seam!). Needless to say, there was some pretty major freaking out going on in the suite because we needed to be en route to our venue in about 30 mins. Well, Melissa came prepared, not just to take photos, but for literally ANYTHING. She had all sorts of gadgets and sewing materials and she literally put my mom's dress back together. While the atmosphere in the room had gone from excited to complete anxiousness, Melissa had a calming sense about her and reassured us everything was going to be fine. And it sure was. Now, moving forward to THE PHOTOS. We have not even received our full file of photos yet. We have only seen the ones she shared with us on her website, and I am already in complete awe. I already knew she was great, but boy I was not expecting such flawless pictures. It was as if she was literally capturing our personalities in her shots. You could feel the joy, the excitement, and the love through her pictures. The day was perfect, but her photos captured every single moment I would've wanted her to capture, and there's still so much more to come! As I said before, I could go on and on, but at the end of the day, I will never be able to put into words how incredibly amazing this woman is. Anyone would be lucky to have her photograph their event. Thank you Melissa a thousand times over

Melissa Koren Photography's reply:

What an amazing day you had! I'm so grateful to have been apart of it. Thank you for these kind words and sharing your love with me!

Heidi L.

Married on 06/29/2019

Simply the Best Wedding Photographer

Melissa really made our wedding happen. She rolled with the weather threats, kept us all on pace, even helped me get dressed, cleaned the makeup off my dress, and put on my earrings. We would have been lost without her organization and exceptional help every step of the way, not to mention her bright smile and great personality. I'm so grateful that we found her for our wedding and I can't wait to see the images she produces! Melissa, you're the best! Thank you!

Melissa Koren Photography's reply:

You're so kind! It was an absolute honor to be a part of your day! And the weather knew better than to get in your way!

Ariana L.

Married on 06/08/2019

Best Wedding Photographer on the Seacoast!

Melissa was absolutely amazing to work with! She did our engagement and wedding wedding photos. As someone who is not the most comfortable in front of the camera, Melissa made us feel so at ease and we had a ton of fun shooting our engagement photos on the beach! When the wedding rolled around, Melissa was so detail oriented, she kept us on schedule and made sure we all had fun! She went above and beyond the call of duty: fastening boutonnieres, bustling my dress, and keeping everyone on track! She came highly recommended to me from a friend who used her for her own wedding and we were amazed with the beautiful work she did! We were so incredibly pleased with the photos when they came back (quicker than quoted) and would recommend her to anyone looking for a wedding or special event photographer!

Melissa Koren Photography's reply:

Thank you guys so much! It was so wonderful to work with you and a pleasure to watch you celebrate your love!

Laura F.

Married on 01/07/2019

Best Photographer Ever

One conversation with Melissa and any stress regarding how and who to photograph our wedding was gone. Our photos are joyous and truly unbelievable. We can't recommended her enough.

Melissa Koren Photography's reply:

I'm so happy I could put your mind at ease! Joyous is the best word I can think of to describe the two of you! So joyful and full of love - it was a pleasure!

Terri

Married on 10/13/2018

Fun, detailed and does it all!

Melissa was fantastic. She listened to what we wanted and got to know us. The engagement pictures are beautiful! Day of she was able to capture the details, while managing a large family with many kids. She had everything. She helped to fix some lace falling off the flower girl's dress, bustled my dress and worked great with the other vendors. We were able to see a few sneak peak pictures and can't wait for the rest!

Julia M.

Married on 09/30/2018

The perfect mix of professional, talented and fun

Melissa is equal parts wonderful photographer and wonderful human being. Aside from her obvious talent and beautiful photos, she is someone I genuinely enjoy being around -- and I think that's really important when working with a photographer, because it's typically not the most comfortable experience for most people! She is fun, funny and full of personality, but still takes her job seriously and clearly has a passion for what she does. I always have a fear of coming across awkward in photos and walk away wondering how they will turn out, but Melissa has a way of relaxing people, making them laugh, and bringing out the best in them -- with the end result being great photographs that capture life's most precious moments & memories, and tell a story.

Aside from our engagement photos last fall, she recently shot our wedding. The timeline leading up to the ceremony unfortunately ended up being a bit tight and hectic, and as a result there are some photos we didn't get that I wish we had, simply because of time constraints and the fact that we were rushing more than I would have liked (a perfect example that you can try to plan and schedule everything out, but the day will never unfold 100 percent according to plan!) But Melissa helped to keep me calm amidst the chaos, and still managed to get many lovely photos that really captured the heart and spirit of our wedding day. Aside from that, she helped with my dress and other getting ready things, rescued our wedding bands that were accidentally left behind in the room the guys were getting ready in, and drove me from the getting ready location to the venue after everyone else left and abandoned me (haha) because we were running behind schedule. Although we arrived to the venue later than planned which created some challenges, after helping to get me from the car to the bridal suite *mostly* unseen by our guests, she still was able to get some shots of the decor and whatnot around the venue prior to the ceremony, as I was relieved to find when we got our photos back (I had been worried about this!)

Overall Melissa is just wonderful and I highly recommend her. More than just a talented photographer that I hope will capture many more future milestones & memories for us in the years to come, I consider her a friend and can say with confidence that you will not regret booking Melissa, no matter what the occasion or life event is that you are looking to capture.

Nicole

Married on 09/21/2018

Perfection

Our experience with Melissa was sheer perfection. I can not speak more highly about her work or how she engaged with us. She is bubbly, witty, easy going and I just love her. Planning a US wedding from Australia should have been stressful but I was so relaxed with Melissa - and her organisation, time management and attention to detail was outstanding. We established an instant rapport with her which made taking photos easy and we had so much fun with her. I think she truly captured the essense of our wedding day, and it comes across in her photos she is all about love, family and friendship. As I bride I think at times you stress about things like bad weather etc and as fast as those thoughts came to my head Melissa released them and left me feeling like whatever happened on the day would have its own beauty and she would just roll with it. She is a true professional and jack of all trades.
In the lead up to the wedding we did two mini sessions with her in the springtime and also a winter snow shoot. She delivered countless beautiful photos and I know we will continue to use her for years to come.
We have so much admiration for you Melissa and your beautiful outlook on life. So glad we got to share these experiences with you. xxx

+ 8

photos

Melissa Koren Photography's reply:

Working with you was amazing. Thank you so much for your kind, wonderful, words! I look forward to keeping in touch and catch up when you're next back in the states!

Sara

Married on 08/26/2018

Cutting right to it- I highly recommend hiring Melissa to photograph your milestones!

We hired her to photograph our wedding (came highly recommended from a friend) and are SO pleased. The resulting photos, day-of photography experience, payment schedule, emails leading up to the event, and purchasing prints were all part of what I can only describe as a luxury experience. We saw her work and loved the exciting composition- gorgeous photos that happen to have happy newlyweds- and knew we needed to book her! 

We got so much more than beautiful photos. Melissa went above and beyond and was prepared for anything- like helping me take my Spanx off in a park, noticing my foot was bleeding and supplying bandaids and shout wipes for all the days' surprises, whisking us away to take couples' photos when the time was right, making sure we ate, removing my veil, more bandaids, fixing my rogue hair, getting us an Uber to the venue, quickly telling us how to cut a wedding cake, and being an overall wonderful human on our wedding team!

Booking her was so easy, she replied to my email quickly and helped us choose the right package to meet our needs. We chose not to do an engagement shoot but I would say if one opted to do an engagement session then they can meet her awesomeness sooner rather than later! Her online payment system is clear to use and streamlined, and she sent reminders when a payment date was approaching (so helpful). Her worksheet format for gathering info about our wedding was great!

A month after our event we received all the digital photos and ordered prints online directly from her website. It was an easy process and the site is simple to navigate while making your final printing descisions. Did I mention the teasers?! Less than a week after our wedding she emailed us a link to the blog post and we were so thrilled to see a preview so soon! Also, she wrote the kindest words about us and we turned to mush. Hi Melissa, the feeling's mutual! ❤️

Linda

Married on 08/14/2018

Melissa photographed our family of 15 including 5 boys ages 2 to 10. It was a day that rained on and off but she made the best of our location photographing us outside when the weather broke and inside while it rained. The photos turned out great. She went above and beyond when I was unsatisfied with a canvas print I ordered because the rainbow did not show up well. She had them reprinted and send to me within two days. I highly recommend Melissa!

Melissa Koren Photography's reply:

Thank you so much, Linda! It was a pleasure to work with you all!


Jfrenette

Married on 08/12/2018

We love melissa!

Working with Melissa was incredible. We found her through our lovely wedding planner Nicole Mower - she was her photographer. We planned from afar but had the chance to have a drink with Melissa before our wedding - from the moment we met her, we knew she was THE ONE! Melissa captured each moment of our special day exactly as we would have wanted it captured. She is so calm and ultra organized. Our pictures have a casual feel (which is exactly what we want) while still capturing the beauty of our seacoast wedding. The photos came to us really fast, and the preview just days after the wedding. Even though we live across the country we can't wait for Melissa to capture all of our special moments. We cannot say enough great things about Melissa!

Evan

Married on 07/08/2018

Just got our "teaser pictures" access and are so pleased with how everything turned out! Leading up to the day Melissa worked with us many times back and forth to ensure that we got the time frame and services that we wanted. She took the time to get to know our vibe as a couple and matched that very well on the wedding day. She worked well with our families and friends capturing all the important moments without any fussing. She even worked on her birthday for us! We will enjoy the memories she has captured for us as well as the encouraging words she shared with us for many years to come.

Jessica

Married on 07/02/2018

We were so glad that we hired Melissa to take family photos to celebrate my parents' 40th anniversary. Melissa was incredibly responsive and easy to work with, and she kept us updated throughout the process. She did an amazing job with the photos, and she was especially wonderful with our young children. I would highly recommend her!

Jillian

Married on 06/30/2018

Melissa was recommended to me by a friend and I could not have been happier with her. She was FANTASTIC! Not only was she super responsive to my e-mails, but she helped me organize my actual wedding day and execute my plan once she arrived. She did so much more than just photograph my wedding, including helping to make sure that the boys knew how to pin their boutonnieres on and helped keep me calm when I was super anxious. The pictures came out so beautifully and she made sure to capture the candid moments which she knew was important to us. She was so much fun to work with and I would absolutely recommend her to everyone.

Gail

Married on 06/30/2018

I am the mother of a bride whose wedding Melissa recently photographed in Portland, ME. I was, quite honestly, astonished and overjoyed with Melissa's thoughtful skill, expertise, professionalism, and, no less so, her vibrant personality!!!! The importance of the wedding photography cannot be overstated. All of the memories of that special day are captured in the photography, and kept forever in the resulting pictures. This is a critical piece of a wedding. Melissa knew what to do, when to do it (things we did not know or think of!) and how to capture the perfect mood for every single part of the day, start to finish. In addition to inconspicuously and skillfully capturing every detail of my daughter's wedding day, she also acted an a guide and personal assistant to my daughter, attending to every detail of what to do when, fixing her dress, making sure that she was hydrated and that she ate, checking in with her on how she was doing, what shots she and her husband wanted, and so much more. I could go on forever on the details that Melissa covered so thoughtfully and flawlessly. In our opinions (bride, groom and families), Mellissa is a pro, and her work is simply unparalleled.

Are you interested?
Send a message