Reviews
5.0 out of 5 rating
Quality of service

5 out of 5 rating

Average response time

5 out of 5 rating

Professionalism

5 out of 5 rating

Value

5 out of 5 rating

Flexibility

5 out of 5 rating
100%
Recommended by couples
52 User photos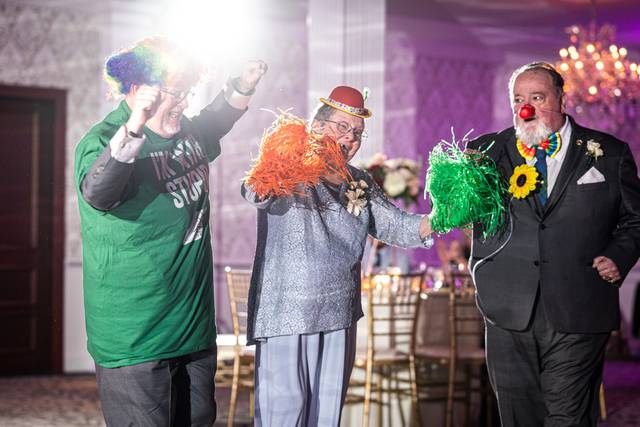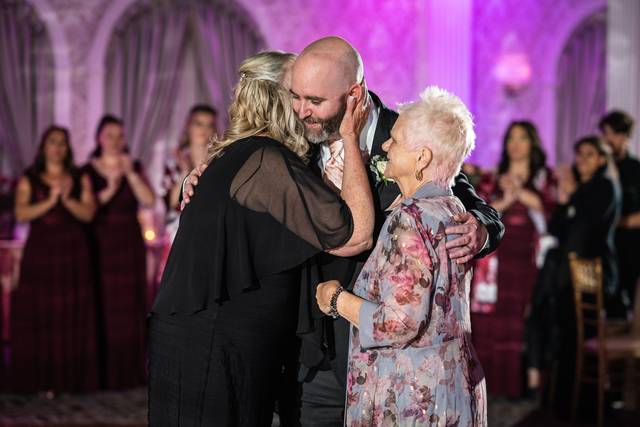 + 48

photos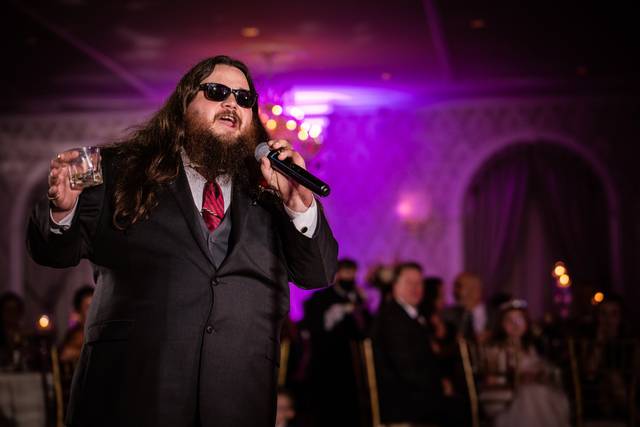 Laurie Z.

Married on 09/02/2023

Most Beautiful Wedding Photos

Dave was the best decision ever! He was the first vendor we booked for our September 2023 wedding and he went above and beyond our expectations. Dave was there for wedding guidance and advice during stressful wedding planning and was always professional. We booked him for our engagement shoot too and were so pleased with the photos. He has a quick turnaround time and is truly a wedding photographer - he knows what he's doing! Always easy to get a hold of and takes his job seriously, yet is very down to earth. We really would not have had the same wedding experience without him!

McShea Photography's reply:

Well the experience from the very beginning with you two has been incredibly fun. Some couples become a highlight of a year and you two have definitely been in that category. Its easy to say that I care about how good the photos turn out, but I care more about the experience in the end. If I get you good photos but you felt burnt out and forced to have to have your photo taken a thousand times, its all for nothing. And if you have a bad experience with me during planning by ignoring your communcations or not coming off professional during your wedding day, it wont matter if you liked your photos or not because it will only remind you of bad experiences. I try my best to make every wedding day a great experience with some really nice photos to remember the day with.

Tara B.

Married on 10/14/2022

You should book Dave McShea as your wedding photographer!

We are so thrilled that we chose Dave McShea to be our wedding photographer! Dave was so easy to work with and had great communication with us along the way. What drew us to him was his upfront and transparent approach to pricing and just his style in general (as well as his amazing pictures, of course!). He was accommodating when we decided to do our engagement shoot at a destination we were traveling to, despite it being part of the plan we originally booked with him and was willing to take it out of our package with no problem. We had a few calls with Dave leading up to the wedding and you could tell he was very detail oriented, which made the day itself so much easier as we had everything planned out, but not to the point where it was rigid. The first time we met Dave in person was at our wedding day and he fit right in without ever being in the way. He took so many AMAZING pictures (of course!) and was timely in getting them back to us. He even rushed a special request to share with family at a holiday gathering. We got sent a classy USB with all the photos, both edited and unedited, but also have access too all our edited photos via a website album for download and sharing. We are working on figuring out the pictures we want for our album and it is a struggle because he took so many beautiful pictures of our wedding day. You should book Dave for your wedding, simply put!

Luciann S.

Married on 10/29/2021

Dave is amazing

I cannot say enough about Dave! You can tell right from the start that he loves what he does! He has a great eye for capturing candid shots that you might've missed while you were partying the night away. He has a wonderful personality and makes you feel at ease when taking posed shots. We had a large bridal party and he was able to keep everyone in line and the picture process went so smoothly.

He answers emails/calls/texts right away too! Which not all vendors will do; I was a nervous bride so I greatly appreciated the communication. He's also super nice when family might get in the way to try a snap a quick picture. He's great with children too! We had a couple of little ones and he made sure to get pictures where they were smiling.

Super professional, but still down to Earth, and just genuinely a really good guy! I HIGHLY recommend Dave and will tell everyone about him! :)

+ 13

photos

Are you interested?

Send a message

Ellen P.

Married on 07/24/2021

Awesome photographer!

We are so happy with our Photographer! So professional and very easy to work with!!!! The photos really capture the day!!!! We highly, highly recommend Dave! He's awesome!!

Marti S.

Married on 07/10/2020

Beautiful Pictures

David did a great job the pictures are perfect! What a great guy and worked very well with the bride groom and the entire family! Thank you for making it a picture perfect day!

Marti Smith

Celia

Married on 03/14/2020

Best decision we made in regards to choosing a photographer!

We used David for our engagement photos and liked how everything turned out. The wedding photos were even better! David captured all the key moments perfectly, caught some great candid shots, and sweet moments with kids playing. When we received our pictures, we were blown away on how awesome the pictures turned out! We fully recommend David as a photographer! We loved how David was so easy to work with and he was quick to reply to have questions or emails that we sent. We highly recommend using David for your engagement pictures as well. He'll take what you like best from that and use it to focus the style of his wedding shots. He was awesome to work with! Thanks, David!!!!

Maria

Married on 11/29/2019

Breath taking

Two and a half years ago, I got engaged. I started to look for photographers. I had such a specific look I wanted to get accomplished for our photos. I came across Daves photos, and I knew after looking at so many, that Dave was the one I needed to contact. Dave made it so simple to meet up to discuss what I wanted out of our photos. Over the last couple of years, Dave has been nothing short of amazing. It started with our engagement shoot, he sent us the locations to look at, and we trusted him to pick the best ones, and honestly he did not steer us wrong. Our engagement photos came out better than we could have ever hoped for.
A year later, our wedding day is finally here. From the morning until the end of the night, Dave made sure he was there for everything. He took every detail shot there possibly could have, and made sure he got every family group shot that we could have done (and there was a lot of us). He handled our very large family & bridal party like an expert. He made sure everyone was in line, and looked great for the photos.
From the photos we have received back, they are literally breath taking. They made us speechless and very emotional, and it takes a lot to make me speechless.
We have recommended Dave to literally everyone we know. He made the day run so smooth. We will be using Dave for every event we need a photographer for, babies, parties, everything!
Thank you so much Dave for everything you have done for us over the last two and a half years. It means the world to us to have made our day so incredible.
Much love,
The New Mr. & Mrs. Kevin Godfrey

+ 5

photos

Dani S.

Married on 10/19/2019

Best Wedding Decision We Made

It is almost two months after our wedding and our friends and family are still talking about how amazing Dave was! If you are considering McShea photography, stop thinking and book him! Even during the initial phone conversation Dave was personal, warm and informative. We heard that it was a good idea to take engagement photos to feel more comfortable with the photographer but that definitely wasn't necessary. He made us feel like we knew him forever from the beginning of the wedding day! When we talked before the wedding, we sent Dave a bunch of detailed photos from pinterest. He let us know exactly what we would need to make the visions come true. He remembered every one of those details on our wedding day.
Dave did an incredible job giving us and our wedding party direction without making anyone feel stage or stiff. For example, he captured great shots of the bridesmaids laughing without saying "okay, now look at each other and laugh." We felt great every time we were in front of the camera and it was all thanks to Dave. In addition, Dave dealt with my crazy mom and stayed late when we spontaneously added on another hour to the reception!
All of Dave's hard work, professionalism and talent really showed in our pictures. We could not have been happier with the final products. He caught all the best moments from intriguing, unique and flattering angles. He dealt with challenging lighting issues during the sunset and the photos were stunning. Dave is a true artist. Besides getting married, Dave was absolutely the best decision we made related to the wedding.

+ 2

photos

Meg K.

Married on 10/18/2019

Dave (McShea Photography) is AWESOME!

I would absolutely recommend McShea Photograhpy! Dave is such a kind and well knowledgeable photographer. He has helped me plan and helped me with the timeline of my special day!! He has so much experience and definitely knows how to make the experience so much fun!!

Kendyl

Married on 08/17/2019

Dave is a rock star.

I haven't gotten my photos back in their entirety yet, but I am too excited about Dave and Simone that I can't keep it in!

First, Dave is so easy to work with. He is friendly, personable, funny, and prices his services reasonably in a way I've found is rare for wedding photographers. He's organized and works according to a schedule so that your wedding goes smoothly! He is awesome! A lot of our relatives said that they were "so impressed- the photographer was everywhere at once!"

Second, our photos so far have been gorgeous! We only have a handful, but the photographer captured every awesome moment of the event from the surprise dip during our first dance to a moment of laughter that no one saw coming.

Dave is one of the best choices I've ever made. I can't recommend him highly enough. Stop your search here- you've found the one!

Mara

Married on 08/10/2019

Made us feel comfortable in front of the camera

My husband and I are the worst at photos (bad at selfies and usually forget to take pics) but Dave made us feel super comfortable and got amazing shots! Engagement photos were so fun and really helped us be ready for wedding photos. Dave sends a hand full of pictures right after and we loved all of them! Can't wait to see the rest of our wedding photos :)

John J.

Married on 07/13/2019

Fantastic and Professional

David was professional and did an amazing job. From the start, David was helpful and professional covering every detail of what our expectations were and what was needed. And of course, my spouse and I overslept the day of the wedding and had to change every detail up to the time we had to walk down the aisle. David was calm, cool and flexible as we were not. He blended into the background and wasn't intrusive at all. The photographs are amazing (and we aren't spring chickens, I even told him on day 1, unless he went to hogwartz, I doubt I'll display them). Well, he did magic. I love the pictures!!

Isabel

Married on 09/14/2018

Dave was fantastic! His photos are drop dead gorgeous. For me, photos were the most important part of our day. I can't wait to show these to our kids in 10 years and tell stories about our amazing wedding.
Dave was a dream to work with, keeping things simple, walking us through every step, and making us look fantastic! He was responsive to emails but didn't bug us unnecessarily. He helped navigate the tricky family dynamics with my blended family, without stepping on toes. He was snapping shots all night long but he kept a low profile, blending right in. And our photos are stunning. He took us on a little adventure before the ceremony and got some really cool artsy shots, just like we asked. And he got all the "formals" done quickly and efficiently, even adding a few a la minute. We couldn't have asked for a better wedding experience. Thank you Dave!

Stacey

Married on 08/18/2018

Dave is the perfect photographer. Super responsive, detailed, organized, and of course, his photography is top-notch. He gave us his honest opinions without being overbearing, and even with our super long wedding day (14 hours!!!) he was still super energetic and accommodating at hour fourteen. From our first meeting with Dave, his positive personality and openness really made us feel as if we were working with a friend instead of a stranger that we had just met. My bridal party and guests all loved him as well and can't say enough great things about him. Not everyone loves candid photos of themselves, because we tend to be very critical of our appearance, but when our guests saw pictures of themselves, they were surprised because they had no idea that their picture was taken (how a man over 6 foot tall conceals himself so well, we have no idea), and they loved how they pictures turned out. With the way that he can control any type of lighting and his eye for aesthetically pleasing photos, I really think Dave could be a magician because his photos are seriously magical.

Bre

Married on 07/28/2018

Dave photographed our July 28 2018 wedding. He was an absolute blast to work with! We met in person twice before our date to go over logistics. He was super accommodating as I was very wary of planning to do outdoor photos in July - I was concerned it would be too hot or rainy. Dave made a Plan A, B and C for us depending on the weather. He kept us on track with timing for the first look and bridal party photos on the day of. He played the role of time keeper to make sure we got all our must-have photos. My husband and I did not have to think about timing or wrangle our family members for photos- Dave had it handled. During the reception, Dave was literally everywhere- he captured so many candids of us and our guests. He has an eye that truly captured the vibe of our event. After the wedding, Dave was immediately in touch to update us on his editing progress. We have already received our photos and are in love with his work. I can not recommend McShea photography enough!

+ 3

photos

Beth

Married on 09/30/2017

There are not enough positive things that we can say about Dave and McShea Photography. From the very beginning of the wedding planning process, we knew that McShea Photography was the perfect wedding photographer for us. In addition to his photography skills, Dave provided us with customer service that truly went above and beyond. He was very professional, personable, informative and detail-oriented! We couldn't have asked for a better experience with him. At our initial meeting, it was very evident that Dave absolutely loves his job, knows what he is doing and understands how important wedding photos are to the couple, their families and friends. He provided us with a sense of ease and comfort, which made it easy for us to trust that our wedding photos will come out beautifully. On the wedding day, Dave arrived early and ready to find the perfect locations at the venue. Throughout the day, Dave left a positive impact on our bridal party, family members and guests. One of our guests referred to Dave as a photography ninja because he managed to get incredible shots without being intrusive or in the way of anyone having a great time. We cannot thank McShea Photography enough for all of the stunning photos and for the incredible experience. McShea Photography has given us the chance to relive our wedding day through all the moments that we witnessed or even missed on the dance floor!

+ 2

photos

Stephen

Married on 03/25/2017

Looking for your wedding photographer? Feel free to check that off your to-do list because you just found him. We cannot express how glad we are we booked McShea Photography to photograph our wedding ceremony and reception. We found Dave on WeddingWire and were impressed by the overwhelmingly positive reviews, coupled with great examples of his work on his website. We set up a casual meeting with Dave last summer and discussed our plans, what we were looking for, timelines, et-cetera. Long story short, we decided to book his services and we can't express how glad we are we did. We had an amazing engagement shoot in Philly in the fall, and the photos we have just seen from our ceremony and reception are simply amazing. Throughout it all Dave was patient, professional, and his work speaks for itself. His rates are also very reasonable. We booked a package with him that included 8 hours of coverage for the day, the engagement shoot, the album, and a print credit for a very fair price. Do yourself a favor and get in touch with Dave. You'll be glad you did.. thanks for everything Dave !!!

Katie

Married on 10/08/2016

Dave is awesome! I would recommend him to anyone who needs a photographer. From our first meeting we immediately liked him, he is such an easy person to get along with. Dave is prompt with emails and always willing to help. Like many brides I had no clue what I was doing with all the planning especially when it came to the day of schedule. Dave helped me along with that and answered all other questions I had.
We got a portion of our photos taken prior to the ceremony at a different location from our venue. Dave went on to the website for this location prior to our day and then was there early to scope out the land. He started taking pictures of the groom and groommans as soon as they got there. Once my girls and I arrived they were ready for us and knew the exact spots we would be going to take pictures. This was great, I never felt rushed at all that day and we ended up slightly ahead of schedule! It rained the whole day, but that didn't stop us from getting some amazing photos, Dave stood out in that rain shooting away like it was a sunny day. I asked Dave to give me one "wow" shot and he certainly gave us that! Everyone who saw this photo has raved about it and we already know we will be getting a print of it. I really can't say enough good things about Dave. To me the photographer was most important, those pictures last forever. His talent comes through and the pricing is really reasonable.

We are so thrilled with Dave's work as our wedding photographer for our 8/6/16 wedding! He is organized, hard-working, and very professional. He is also very personable and we felt comfortable working with him from the very first meeting. He was very responsive to any questions we had leading up to the wedding. Despite the heat & humidity on the big day, Dave was more than happy to run around the city with us to make sure we captured the shots we wanted. We've had a few sneak peeks of photos so far and we absolutely love them! We're so glad we chose McShea Photography for our wedding, and we 100% recommend Dave to any future brides!

Tom

Married on 09/06/2015

Anyone considering a photographer for their wedding in or around Philadelphia absolutely has to check out McShea Photography. Dave provided us with the most outstanding service, as much attention and care as we needed, and most importantly the most UNBELIEVABLE photographs we've ever seen. Dave initially met us a few days after we reached out to him, and explained all of his packages over a cup of coffee. He welcomed us with a smile that evening, and his personal touch was present in everything he did for us all the way through our wedding day. The engagement photo session through downtown Philadelphia ended with an amazing assortment of photos that we will always cherish. On the wedding day, Dave traveled "down the shore" to meet us in Somers Point and Ocean City, NJ for our ceremony and reception. He made us comfortable and found the best way for us to have the most incredible photos along with a tremendous experience. Guests told us afterwards that they saw Dave working so hard all night that they thought he might have been in two places at once! We could not have been more pleased with his work and his demeanor. In fact, after all the work he's done for us, we most definitely consider him a friend, and will likely reach back out in the future for his expertise.

Bobbi

Married on 07/11/2015

David was our wedding photographer for our wedding in the city in July. When I was looking for photographers, I wanted the pictures taken around the city and unique shots. David was an easy choice and we met up to discuss our options and what we wanted to do. We told David of different places around the city we were considering and he also provided several options that we hadn't even thought of. My husband is from Ireland and we had family coming over to be a part of our day, who were staying at a local rental. David was extremely flexible in the planning and was able to divide his time well between the groomsmen getting ready as well as the girls. He figured out many of the details for the day as well as coming up with 'Plan B' in case it rained. The day of the wedding everything was perfect. David was on time and actually early at all of the locations he had to travel too. Of course the girls were ready when he arrived but he wasted no time in taking many other pictures and took some great shots. His communication with us as well as our other vendors was outstanding and I knew I didn't have to worry about a thing. We rented a party bus to take us around the city before the ceremony for shots and unfortunately they sent us a smaller size so David had to sit on the stairs by the door. Not once did he complain and he was great at navigating the bus driver as too where we had to go and where to park. He kept us on time at all of our locations and we arrived back to the hotel with time to relax and settle down before the ceremony, all while getting all the shots we wanted. Not once did I feel rushed. During everything, David was on top of his game and was flexible, adjustable and made sure we were happy and were getting the things we wanted. Definitely thrilled with my choice and ecstatic that David was our wedding photographer! We can't wait to see our pictures :)

Patty

Married on 12/06/2014

Dave photographed our engagement pictures and our wedding day, and he is wonderful!! During our engagement pictures, it was the coldest day of 2013, and Dave spent the time with us, capturing pictures that we could only dream of. Recently, Dave came back, and photographer our wedding day during a horrible rain storm. He was so open to all our picture wants and needs, even my crazy request of random porch on a house near our venue in the rain. He made our day so special. He quickly turned around some preview shots, that we absolutely love. Dave is so friendly and makes you feel comfortable when you're smiling for pictures all day. I can't wait to hire him again!

Rachel

Married on 09/06/2014

David was absolutely phenomenal to work with. He exceeded every expectation that we had. He was always responsive, open to our ideas and very creative with his own. He was laid back but also incredibly thorough and very attentive to detail and his photography is beautiful. We will continue to use him for any and a photography needs. Absolutely recommend him

Katie

Married on 05/24/2014

Dave is an absolutely amazing photographer and captured our wedding day so beautifully. From the moment we first met with Dave, we knew he would be right for us because he was easy going, professional, and had great attention to detail. On the wedding day, he was a pleasure to work with, and had a way of making us all feel relaxed and comfortable instead of stiff and posed. We couldn't be happier with how the photos turned out. He really captured true emotion and through the photos, we can relive everything about the wedding day. I would not hesitate to recommend Dave to anyone looking for an amazing, down to earth, and incredibly talented photographer. Thank you Dave!

Kelly

Married on 05/17/2014

My husband and I had a destination wedding in Jamaica. We planned a wedding reception for family in friends in PA that were not able to come to our wedding in Jamaica. We wanted to get nice, professional pictures from this event as well, but at a reasonable cost. Dave is a pleasure to work with. He's so talented and got great shots from the day. He's so easy to work with and get along with. I really love his work too! The pictures are great! I'm so happy we found Dave and will definitely recommend him to all our family and friends. We hope to work with him again in the future. Definitely a nice guy and someone you should use for photography!
Are you interested?
Send a message