Reviews
5.0 out of 5 rating
Quality of service

5 out of 5 rating

Average response time

5 out of 5 rating

Professionalism

5 out of 5 rating

Value

5 out of 5 rating

Flexibility

5 out of 5 rating
100%
Recommended by couples
3 User photos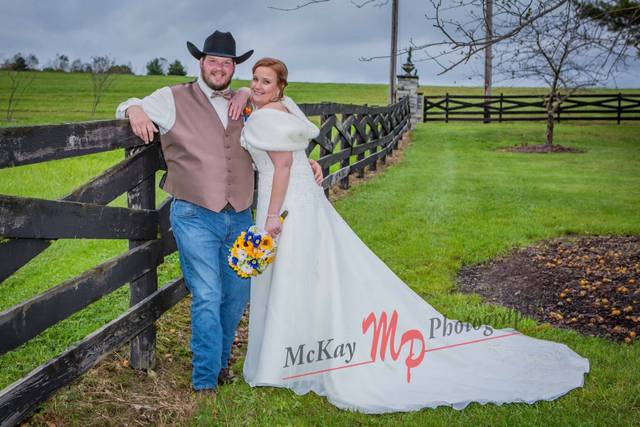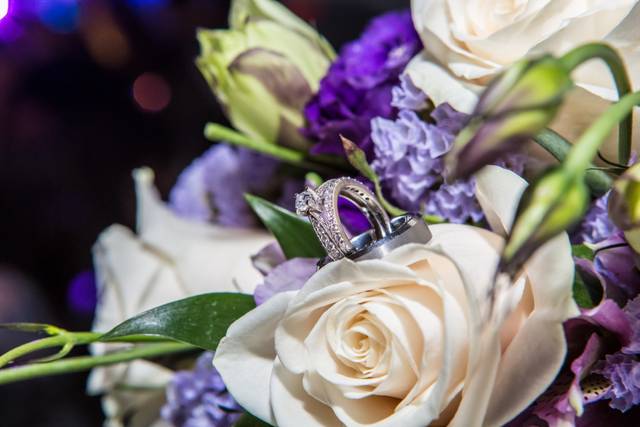 Alan V.

Sent on 10/28/2020

Fantastic wedding experience

My wife and I wanted to share our fantastic wedding experience after choosing McKay Photography. During the beginning of our photographer search, Dan and Lori stood out to us by having an active social media presence with numerous albums of prior client weddings and other special life moments. After viewing their style of photography, and reading past reviews from people who recommended McKay, this gave us the confidence to contact them. After exchanging email correspondence, we set up a convenient meeting where we met with Dan and Lori. They were both very personable and presented us with an overview of their services and the different packages that they offer. We were given a folder of information and after we decided to choose McKay, we kept in touch until it was time to schedule our engagement photos. We asked for their suggestions and advice on possible locations from the theme of photography we were looking for and the pictures turned out perfectly. During the wedding ceremony and reception Dan and Lori did a wonderful job capturing our day with family and friends. We continue to receive compliments on how beautiful the pictures turned out. They exceeded our expectations and we couldn't be happier with choosing McKay Photography.

Amazing people doing an amazing job!!!

If u need a photographer, no need to look farther!!!! A pair of the best people I have ever met! Open to ideas but also have wonderful ideas of their own. definitely a fun experience!! They braved 40 degree weather to get the perfect outdoor shots. They are a must book!!!

Heather

Sent on 12/08/2017

Dan is a great photographer! He photographed two of our friends weddings and we knew we wanted him for our wedding. He is very professional and responded to our questions right away. The quality of the pictures were amazing and he provided us all of the pictures within 2 1/2 weeks after our wedding.

Are you interested?

Send a message

Nicole

Sent on 10/30/2016

McKay Photography is who you need to book for your wedding!! Dan did our engagement session two years ago and just recently photographed our wedding, I cannot say enough about how beautiful our wedding photos turned out, we have received so many compliments on them! Dan is so responsive, professional and calm, which was really nice for my husband and I on our wedding day. I asked him about a million questions, and he was able to answer all of them. He was there as my bridal party and I got ready (we were a crazy bunch of women but he was so calm and we barely knew he was there) and stayed until the end of the reception. Seriously, book McKay Photography you will not be disappointed!

User2455427

Sent on 12/06/2015

We did our engagement pictures with McKay Photography and had a wonderful experience. They were great to work with, very friendly and captured beautiful pictures. Our engagement session lasted about 3 hours with around 500 pictures which were delivered promptly after our session with great editing for a very reasonable price. We would definitely recommend McKay photography for any event!

Ashley

Sent on 10/07/2015

Dan and Lori were amazing to work with! They had so many great ideas and were more than willing to try the ideas we had. We had so much fun with these two and would recommend them to everyone we know! They really helped to make our day memorable, fun, and a low stress environment! I loved their work and can't wait to see our pictures!

Ashley

Sent on 10/07/2015

Dan and Lori were amazing to work with! They had so many great ideas and were more than willing to try the ideas we had. We had so much fun with these two and would recommend them to everyone we know! They really helped to make our day memorable, fun, and a low stress environment! I loved their work and can't wait to see our pictures!

Maryann

Sent on 08/05/2015

Dan and Lori were amazing photographers! My engagement photo session was outside, in December, so to say the least, it was cold, but that never bothered them. They took countless photos and captured some really great ones. On the day of the wedding, Lori was with me all day and I could not ask for someone more kind and understanding. Through all of the craziness she was so nice and they both provided excellent pictures. Their work is great and at an even better price. Awesome communication and turnaround time with the pictures. I highly recommend Dan and Lori!

My husband I are so happy that we went with Mckay Photography for our wedding photos as well as our engagement photos..
Dan and Lori were a pleasure to work with. We felt very at ease with them, they were friendly, professional, talented and listened to our needs. The pictures turned out beautifully and really captured the essence of our day. We received tons of positive feedback from our parents, wedding party and guests on the job that they did. I would recommend Dan and Lori to anyone.

Dan and Lori at McKay Photography have been absolutely wonderful and professional throughout our wedding process. Contacting them was easy and they were so willing and flexible to meet with us on the phone since we live out of state. We had our engagement pictures done at Penn State University in February with them and it was a blast. We had so much fun with them; they were professional, personable, and easy to work with. We received our pictures back in about 2 weeks and we were completely satisfied with every step of the process. The pictures looked great and the CD package that we received was great!

The wedding was at Penn State (Nittany Lion Inn) in October and they did an absolute amazing job. The weather was not the greatest and they were able to work around it and make the pictures look wonderful. They were so fun to work with because they had great picture ideas and worked with us with all of our picture ideas. They had the pictures up on their website before we even got back from our honeymoon (they were very quick) and the pictures were more than we could imagine. They took so many pictures that we didn't even know about and with having two photographers they were able to capture every single moment of the day – nothing was missing!

I would recommend them to anyone in the area! You can't beat the package you get with these two, the prices and everything you get with the package is worth way more than you pay! I definitely recommend getting the package with two photographers – you will thank yourself later! Their print price for pictures is also wonderful and they handed out cards at our wedding with the picture website and password so that friends and family could see and buy the wedding picture at their leisure – what an amazing idea!

Heather

Sent on 10/03/2014

I loved working with McKay Photography. I was very impressed with the cost for the great quality. I was very comfortable with Daniel. I was so happy we chose someone that was so great to work with. I would highly recommend using McKay for whatever photography you may need. He was very professional and helped make my day the most perfect, for me.

Theresa

Sent on 10/08/2014

Dan is great! He gets all of the best shots and does a wonderful job!!

Georgiann

Sent on 08/11/2014

Dan McKay did such an amazing job with our wedding and engagement photos. He arrived early, and kept everything right on track! We have a lot of really great pictures of family, friends and even our pets! He has a lot of great ideas but also uses your ideas as well.

Breanne

Sent on 07/18/2014

Mckay photography was wonderful!! He stayed from the beginning to end if the wedding. He had brilliant ideas for poses and brought cute props with him. And he is reasonably priced. It was perfect and we loved our pictures!!!!!!!

Annette

Sent on 07/17/2014

Daniel was very professional and friendly. The pictures are beautiful.

Did a wonderful job on our wedding photos!! Would recommend to anyone!

Dan McKay was an absolute pleasure to work with! McKay Photography was suggested to me by a very good friend. She had just had a Wedding and only had great things to say about Dan McKay. He was very affordable, experienced, flexible and friendly to work with. All important things to consider when planning a Wedding. I think one of the main reasons we choose McKay, besides the great reviews from a friend, was the set price McKay offered for the entire day. No hourly prices, we got him for the whole day for one price! That was important to us. Also, he was able to provide a second photography. We didn't want any memories missed! Finally, we loved the freedom for us and our guest to view the pictures online. It was a great way for our guests to order prints. I would definitely suggests Dan McKay to any bride looking for a fantastic photography!

Dan and Lori took both our engagement shoot and wedding shoot. They are extremely professional, they knows their craft, and suggested shots and locations that would capture the moment perfectly. McKay photography went above and beyond my expectations for a photographer and the digital copies of the pictures were creatively designed to showcase as well as storage. I strongly recommend McKay Photography for a family/personal/wedding photographer, you will not be disappointment!

Like many couples, photography was one of the most important aspects of our wedding day. I was getting pretty discouraged at the high prices of Pittsburgh photographers, until we visited Daniel McKay (McKay photography). I was thrilled that his prices are reasonable (and less than a lot of other Pittsburgh photographers), he doesn't require that you sign up for expensive packages or albums upfront and his pictures are BEAUTIFUL. But I ultimately chose him as our photographer because after talking with him, it was clear that he'd respect our schedule. When I told other photographers that I didn't want the groom to see me before the ceremony and that we would only have an hour for pictures, they whined that there wouldn't be enough time for pictures and tried to get me to change my mind and take pictures beforehand. But Dan didn't have that response - when I told him we'd only have an hour for pictures of the two of us (to be taken during cocktail hour) he said it was no problem and assured me we'd get plenty of great pics in that amount of time. He didn't make it about him, instead he made it about us and our preferences, and I really appreciated that. In addition, we did get TONS of great shots and I couldn't be happier with how all of our wedding pictures turned out! Dan is personable, professional, very efficient and overall just delightful to work with. He did a great job of capturing our big day and the albums he put together for us look absolutely gorgeous.

I don't know how he did it, but Dan was everywhere without being in the way! We can't believe all the great candid shots Dan got on our special day. The formal photos taken before the ceremony were amazing and expected, after seeing his work with the engagement photos, but all the wonderful shots he took during the ceremony and reception are the ones that are so special because they record the sweet interactions and the joy of the day.

User1061152

Sent on 01/07/2013

Extremely flexible vendor. This company caught some amazing images of our event. They were great at finding the edgy and fun angles that we wanted! I would absolutely recommend them to a couple that may be looking for that edgy, photo-journalistic flair for their wedding day memories.

We were so happy to find Mckay's Photography to capture the cherished moments of our wedding day. Planning a wedding is very stressful and time consuming and I was most impressed with the responsiveness and flexibility that Dan was able to provide. All of my emails and phone calls were answered in a matter of hours and that helped give me confidence that he would be reliable on my wedding day. I made changes to the schedule of events up until the day before my wedding and Dan catered to each and every one of the changes. I received my proofs back in 2 weeks and they looked better than I could have imagined. I still need to create an album, but I know that with Dans help it is something that will be on the coffee table forever. The best part is the amount of time and attention that I got from Dan for such a reasonable cost. There are no other vendors that came close unless you wanted to choose a company where you meet your photographer the day of the wedding (and that was not something we were comfortable with). I highly recommend Mckay Photography to photograph your wedding - you will not be disappointed!

User1022974

Sent on 11/21/2012

We wanted to THANK YOU SO MUCH FOR EVERYTHING!!!! You have given us the BEST photos, customer service, prices, attention, response time to our questions, and flexibility. You are both very personable and really showed us that you care about the quality of our wedding and engagement pics!! We feel so lucky to have come across you! We appreciate the timeliness of our sneak previews of pics and the variety of pictures. You really worked with our budget, which is really important to us! We always really appreciated how you made yourself so available to us to answer our questions or requests - you are so good at that! The next picture event we have we are definitely coming back to you! Thanks again and we will continue to refer you to everyone we know!

User1035281

Sent on 12/04/2012

As a bride I know how stressful it can be to find the right photographer and feel like your money is being well spent. Dan is amazing to work with and does a wonderful job! I'm so happy with the book of photo memories we have from our wedding and recommend him 100% to anyone in the area! :)

Dan was absolutely fantastic! We loved how extremely professional he was and how easy it was to get in touch with him. On the day of our wedding, he arrived early and quickly got to work taking photos of my dress and other details. He was very down to earth and my fiance and I were instantly at ease. Not once did we ever feel uncomfortable, rather Dan made our photo session incredibly fun and easy! My husband doesn't like having his picture taken, and he really enjoyed working with Dan! During the ceremony, he captured so many of our candid moments beautifully. After the ceremony we went on our formals run and he made the most out of the hour we had. He directed us to where we needed to go and made great use of our time. At times, he would show us some of the photos he had just taken and they were beautiful, but when we saw them online, we were blown away at how amazing they turned out! I find myself constantly going to his website to view our photos while our photo CD is being made. Overall, I highly recommend Dan as he was absolutely wonderful to work with!
Are you interested?
Send a message