Reviews
4.8 out of 5 rating
Quality of service

4.9 out of 5 rating

Average response time

4.8 out of 5 rating

Professionalism

4.8 out of 5 rating

Value

4.9 out of 5 rating

Flexibility

4.9 out of 5 rating
97%
Recommended by couples
109 User photos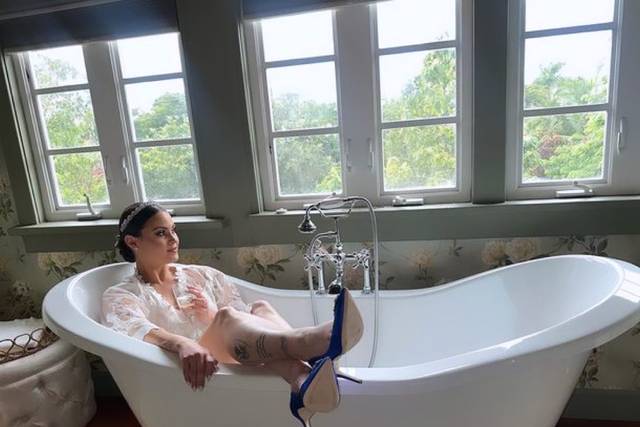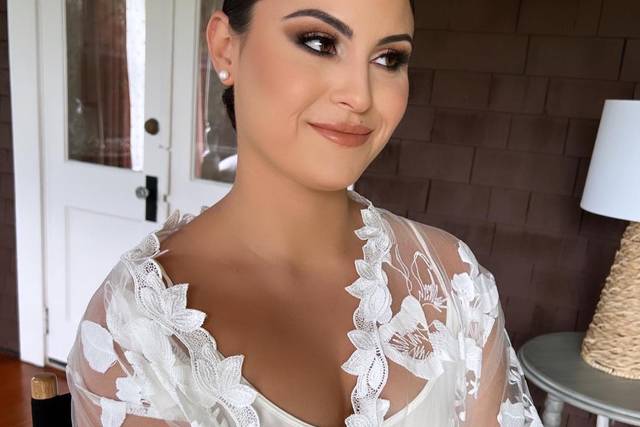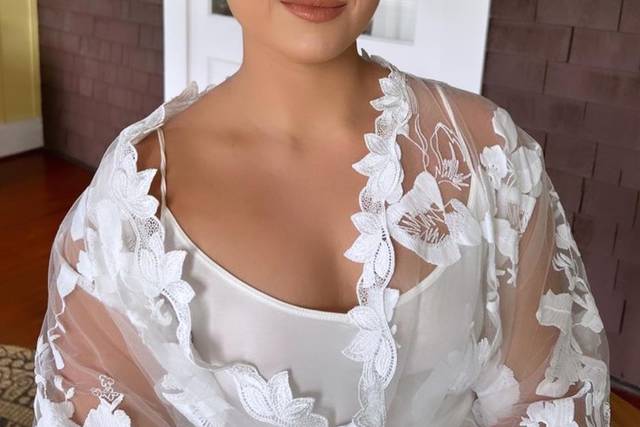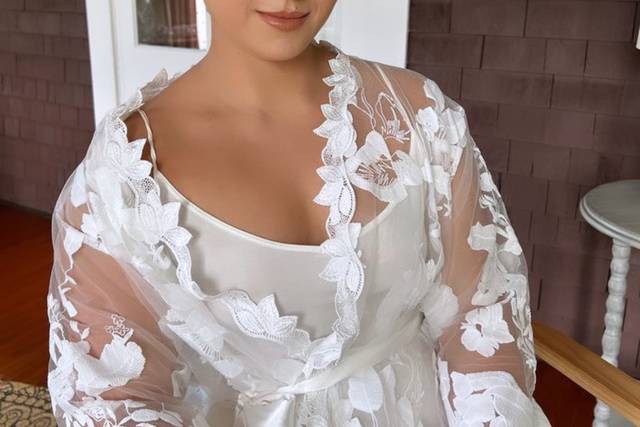 + 105

photos
Chavely A.

Married on 06/24/2023

Wow⠦ amazing

The absolute best. From the moment I communicated with Marz via email I kept adding girls and I was adamant about some of us having to be ready by a certain time so we had to be a priority over a couple others that were also getting ready with my bridal party. All communication was clear, concise, and easy going. She was so helpful every step of the way. They are truly the dream team! We had a group of about 12 girls and it was 2 for hair and 2 for makeup. They made sure all my girls and myself looked absolutely amazing, and even accommodated an extra girl last minute. Their skill, talent, personalities, and experience are unparalleled. I was obsessed with my makeup on my wedding that was done by Kim. She was so sweet. I also had touch ups up until I had to walk down the aisle. Can't recommend them enough.

+ 3

photos

Monica M.

Married on 03/18/2023

The very best!

The absolute best. From the moment I knew my wedding date, Marz and her team were the first vendor I hired. They are truly the dream team! They made sure all my girls and myself looked absolutely amazing, and even accommodated an extra girl last minute. Marz and her team not only made us all look and feel fabulous, but they made the experience amazing, with music playing and lots of laughs the whole time. We all felt like we were getting ready with friends we knew forever. Our hair and makeup lasted all night, through lots of wind and dancing. I highly recommend Marz & her team and can't wait for an excuse to get glammed up with them again!

+ 2

photos

Valido

Married on 03/04/2023

Valido Rodrigues Wedding

My daughter's wedding was this Saturday, March 4, 2023. Marz and her entire team were the Best!! They got to the hotel early in the morning and were ready to go when the girls arrived. We were more than 13 girls. Marz was GREAT. She did my daughter's makeup and also my makeup. My daughter was so happy, she looked beautiful. She even asked me what color dress I was wearing, jewelry, etc. She and her entire team were the BEST. My daughter literally danced all night, shed some tears, and took pictures outside and her makeup was intact. Her makeup was still on the next day, so was mine!!! AMAZING!!! Marz you are an Artist together with your entire team.

The hair artists were Amazing. My daughter still had curls on Sunday. Amazing job on hair as well.

Thank you, for making my daughter's day so special!!!

Indestructive makeup for sure!!!!!

Alexandria and Mercy


Are you interested?

Send a message

Christine B.

Married on 02/10/2023

The best of the best!!!

Marz and her team are just next level in every way. For over a decade, my family has been going to her for all of big life events and have kept coming back because there is simply no comparison. Their skill, talent, personalities, and experience are unparalleled. I was obsessed with my makeup on my wedding and at my trial, and they made me, my mom, and my bridesmaids look and feel so incredibly beautiful. I couldn't recommend them highly enough - you will not be disappointed!!! :)

Christy T.

Married on 01/15/2023

Best in the biz

The Marz team is beyond talented and truly extraordinary! I would highly recommend them to any bride. I booked them for myself, my 7 bridesmaids, my mother, and my mother-in-law. I also did a trial, which I would encourage every bride to do. That way you know exactly what you want on the day of. The team was full of smiles, despite an early start time, and they made getting ready fun. They made sure we stuck to our timeline. They did an amazing job on our hair and makeup. We received so many compliments. Our hair and makeup looked perfect the entire day! I have never felt more beautiful than I did on my wedding day. Thank you, Marz!

Elizabeth E.

Married on 01/15/2023

Thank you Marz!!!!!!!

Marz did my glam and she and her whole team did my bridal squad and mother and mother-in-law's glam and we all turned out fabulous! She is truly amazing at what she does and will make you the most beautiful you've ever been. Thank you Marz for making us all look like super starz, I am forever grateful!! And she's fun too - whole team has a great vibe and were very timely. Thank you again!xoxoxox

Angelina S.

Married on 01/07/2023

Felt like a princess

I had the best experience with Marz. They made myself and my bridal party look absolutely stunning. I am so grateful for them and how great they made us all feel.

Jacqueline D.

Married on 11/05/2022

Amazing MakeUp and Hair!

We booked Marz's team for our wedding this past weekend and all I can say is WOW! Erica & Lidiana were lead makeup and hair and they made me feel like an absolute princess! Not only did they work with me throughout the planning process with all of the trials, but they made our special day just so incredibly fun! We were ready an hour earlier than we needed to be - even with 13 people to do, and got that chance to just sit and relax and take in the whole day. I am forever grateful for them! If you need a hair and makeup team, you truly can't go wrong. I am so thankful for them and so lucky that they were available for our special day!!!

Lily M.

Married on 10/22/2022

Mother of the Bride

Marz, Victoria & Team are the BEST Hair & Makeup artists in South Florida. The word ARTIST is exactly what they are, blending and making us up like a work of art and left us looking and feeling like stars and a million bucks. Our guests complimented my daughter, the maids and myself all night on how stunning we looked. It was PERFECTION 🤩🥰 The extra plus was that they're so fun and great personalities, our bridal team loved them! Thank you Marz & Team for your talent and great job. Keep rising, you are the crème de la crème! 😉😘

+ 3

photos

Elyna M.

Married on 10/22/2022

Look no further

I have NEVER felt more beautiful in my life than I did on my wedding day and it is all thanks to Marz and her incredible team. There is no one better than them. I had the absolute time of my life getting ready for my big day with this team. They went the extra mile to ensure that I looked absolutely perfect on my special day.

Carolina T.

Married on 10/20/2022

Kim is the best!

I just had my wedding on 10.20.2022. I will start by saying that on my wedding day my make up did not get ruined at all! My guests and my planner even stated towards the end of the night that my make up is still fresh and it looks amazing!! Trust me I was dancing and partying and my make up was not moving. Even end of the night I looked at myself and noticed that my make up looked exactly the same as when the day started. Also I want to mention that I had Kim as my make up artist. She is sooooo detailed and is so talented. My make up was FLAWLESS. Kim is truly an amazing artist and I HIGHLY recommend her!

Thank you so much for everything!

Emily

Married on 09/09/2022

Amazing, talented, and professional!!

Besides how sweet and fun ALL the girls on the team are, each is INCREDIBLY talented. They are sweet, down to earth, and absolutely AMAZING at what they do. I showed pictures of what I wanted, and it was absolutely perfect 😍 so so so happy with all the services provided!

Torina V.

Married on 09/09/2022

Mother of the Bride

I cannot say enough about Marz and her incredible team ! As the Mother of the Bride - I had expectations for the day and especially for our makeup and hair ! Marz and her team exceeded our expectations!! UNBELIEVABLE!! We had a group of 10 and they were phenomenal - with our entire group . They are so talented and so professional. My daughter the Bride - was so happy - she wanted to cry - but couldn't mess the gorgeous face ! It all ran smoothly - on time - but most of all - Marz made it so easy - she is so warm and has great vibes ! We absolutely LOVE her !! Please I promise you - you will thank me !! Call Marz and her team !! In February 2018 - Marz and her team also did my Sons wedding - we still talk about it ! Thank you Marz !!! You made one of the happiest days of our lives also , the prettiest !!

Vittoria V.

Married on 09/09/2022

Simply Amazing!

Marz and her team are true talent! I knew of them from a past wedding I was in and I knew that for my big day I needed to have them! I am not the type of the girl that wears makeup often and when I told Marz that, she knew exactly what to do. Her work was so beautiful! When I was finally finished and got a chance to see both hair and makeup, I wanted to cry. They made me feel so beautiful, I could not have asked for anything more! DO NOT hesitate to book Marz and her team! They are the dream team! xoxo

Yesenia F.

Married on 07/02/2022

Best in the game

I knew the Marz company even before i was planning my own wedding due to them being a part of past events that they were the hair and makeup team. I did not shop around for H&MU because i knew that Marz was the best in the business. I used them for my engagement photos, bridal shower, rehearsal dinner, and my wedding. Absolutely amazing team and great personalities for any event. They are truly a one of a kind company. Do not look further and book them YESTERDAY! Thank you Marz, Victoria, Erika and the entire Marz team for such an amazing experience and for making me feel like a QUEEN on my special day. ❤️

+ 5

photos

Cristina F.

Married on 03/12/2022

In marz we trust

When I got engaged there was only one vendor I knew FOR SURE I'd be using, and it was MARZ Makeup and Hair. I had been lucky enough to have been glammed by Marz and her team as a Maid of Honor twice, and had several friends hire them before... I knew where my trust was.

When I finally set my date, I knew to contact and secure Marz right away... Upon reaching out I found out Marz herself was not available, I was bummed but I was sure that anyone on her team would get me glammed to the highest standards!

Not only are they all talented but they are the sweetest, energetic, fun best hype team you can imagine.

Erica and Nikki were my girls for the day and the trial (very important and also so much fun) I could not have asked for a better team, they calmed me, cried with me, hyped me, laughed with me, boosted my confidence, glammed me, and made me feel so loved and beautiful along with my entire squad.

If you haven't done so already, book with Marz... you wont be disappointed. #inMarzwetrust

I love you ladies!

+ 10

photos

Caroline F.

Married on 10/30/2021

Amazing services and professional team

These girls are incredible!! Did an AMAZING job on my entire wedding party (13 bridesmaids, mother of bride and groom, and bride!!). Everyone felt so beautiful and special. The hair and makeup lasted ALL NIGHT even though we started it all beginning at 8 am. Victoria the studio manager is not only super communicative but helped make the day more fun by bringing music and her own playlist for the day, as well as helped calm me down as nerves were starting to hit. Couldn't recommend this team more.

Rachel M.

Married on 10/28/2021

Amazing experience from start to finish!

Hiring the Marz makeup team was the best decision I've made! Booking was easy with fast response times. The price was fair given the high quality of work and effort. They were present for both rehearsal dinner and wedding day, and the experience was better than I could have imagined. Amazing hair and makeup for myself and the entire bridal party that stayed put all the way through to our 3am after party! The team was so sweet and had the best energy -we spent the whole day laughing while getting ready. I'm so impressed by everyone and so happy with my decision!

Stephanie S.

Married on 09/03/2021

Best Hair and Makeup Team Out There!

If I could give Marz and her team 10 stars I would!! We had a destination wedding in Miami and having Marz and her crew do our makeup was one of the best decisions I made! Everyone from mother of the bride down to flower girl looked absolutely stunning and all of my bridesmaids are still talking about how they loved each hair style and makeup look. Marz did my makeup and Nicole did my hair and I truly felt like a queen after they were done with me. We had an early start but the team has an awesome vibe and we were having a great time despite it being so early. Wedding hair and makeup is a very personal choice but trust me, you cannot go wrong with Marz and her team, they are the absolute best!!!!

Stephanie S.

Married on 06/12/2021

Perfection!!!

My makeup and hair were perfect and lasted all day!!! The team is extremely friendly and accommodating while staying professional. My bridesmaids were super happy as well. Check out their Instagram for beautiful samples of their work!

Thariana C.

Married on 02/13/2021

Not just your ordinary MUA & Hair...

but also a DJ, facialist, comedian, and of course a pro at time management!! I can't say enough good things about Marz, & co! Their level of professionalism is superb. From the trial to my wedding day their creativity/style/personalities just made the whole experience the absolute best. I forgot to bring my speaker to the hotel room and Marz came to the rescue with her playlist... and I have so many great stories, because of how awesome they all were! I recommend them 100% with my eyes close and will work with any of the girls for all of my future events.

Elizabeth G.

Married on 01/23/2021

Dream Glam Team

Hiring Marz and her amazing team was one of the BEST and easiest decisions I made for my wedding! Picking them was a no-brainer. Marz and her team came highly recommended by several past-bride friends of mine so I was confident I was going to the best of the best. Not only did they not disappoint, they exceeded my expectations. I hired the Marz team for 4 events: (1) Engagement Photos (2) Bridal Shower (3) Rehearsal Dinner and (4) Wedding Day (Bride + Bridal Party Glam). Communicating with the team to make appointments was a breeze. For every appointment, they were professional, timely, and an absolute joy to be around. I AM SO IMPRESSED with how beautiful the makeup and hair came out each and every time. Not only did the hair and makeup come out gorgeous, but it lasted ALL DAY. For my engagement photos, I recall shooting photos until 10pm and that hair and makeup did not budge. Same story for wedding day. My bridal party looked flawless. My Mother-in-law and Mom's hair and makeup blew me away (gorg!). Most importantly, they do a fantastic job of bringing that "inspiration photo" you show them come to life, but customize it to fit you perfectly. I had an idea of what I wanted for each event but ultimately trusted Marz and Victoria 100% to do what they thought would look best and each time they blew me away. I had the pleasure to see the work of other Marz team members and they were equally talented. Rest easy that you are hiring the best of the best when you hire Marz Makeup & Hair.

Marlen

Married on 01/17/2021

Best MUA in town!

MARZ and her team were amazing! My makeup came out flawless. Not to mention, all my bridesmaids and my daughters looked amazing! They are very professional and make sure you feel extra special on your special day ❤️

Nicole B.

Married on 11/28/2020

Marz Stars!! Makeup and Hair Dream Team

Marz and her team are an absolute dream team. I did A LOT of research prior to finding my makeup and hair team and they absolutely did not disappoint. They were incredible from the moment I inquired about them over a year before my wedding, to my trial, to my special day and evening after! In times of stress, especially in the middle of a pandemic, Marz Makeup and Hair provided me peace and made me feel the most beautiful I've ever felt in my entire life. My bridesmaids, mom, and flower girls loved them too! They are truly artists, were on time, and made us have the best time (which was extra hard to do super early in the morning)! They were kind, generous, and really took their time, genuinely caring about every face and head that they crafted on my special day. They were so amazing in fact, my Maid of Honor booked them immediately for her wedding! If I could give 15 stars, I would. Every single girl was thrilled with their results after having the "Marz Stars" work on them and for that, I'm super thankful. they are just as good at hair as they are at makeup! My hair was pat by waist and I wanted vintage Hollywood waves. Nikki went out of her way to make sure I had the hair of my dreams, and my hair lasted through the next day. Marz went above and beyond to make my makeup as perfect as I could have ever dreamed of (and I'm extremely picky as I do makeup and hair, myself). If you're thinking about booking them, let this be your sign to do so! You won't regret it! Getting ready with them was the best part of my wedding day (apart from marrying my husband of course 😆 ❤️)!

+ 4

photos

Carolina

Married on 11/20/2020

I would give them 10 stars if I could

I had an intimate wedding in Marco Island, Florida in November 2020, and the moment I got engaged, I emailed Marz to book them! They have done makeup and hair for every wedding I've been a part of and have always done incredible work, so I knew there was no other option for my own wedding! I had Marz and Victoria do makeup and hair for myself, my 4 bridesmaids, and my mom and everyone looked beautiful! I was so in awe of my own makeup and hair, it took all my energy not to start crying! It was the most beautiful I've ever looked and my husband loved it. Seriously, they are THE BEST. Hands down.
Are you interested?
Send a message