740 Reviews
Recommended by 97% of couples
Quality of service

4.9 out of 5 rating

Average response time

4.9 out of 5 rating

Professionalism

4.9 out of 5 rating

Value

4.8 out of 5 rating

Flexibility

4.8 out of 5 rating
41 User photos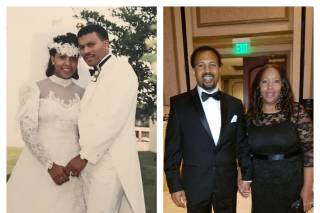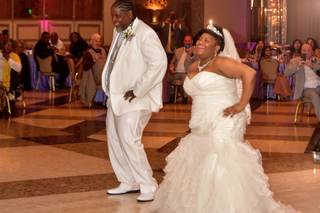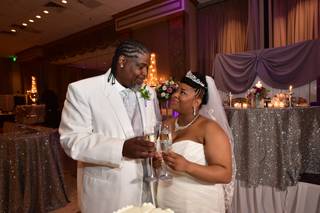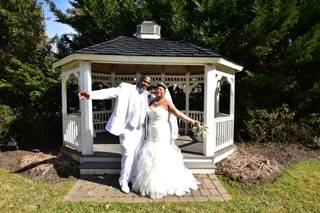 + 37

photos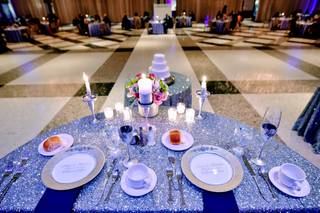 Jessica

Married on 05/20/2023

We chose Martin's Crosswinds to celebrate my parents 30th anniversary and it was phenomenal. It was so special because they had their wedding reception at Martin's Crosswinds thirty years ago, so it only felt right that we gave them that experience again. From the setup to the service, our guests were so happy. Nick, the general manager, was instrumental in ensuring that our event would be amazing. The event staff was fabulous and our event planner, Zina, helped make the planning seamless and special. Thank you Martin's!

Mrs. S.

Married on 09/15/2022

Attentive & Efficient all while Smiling!

Hi Sue,

I want to say thank you for your patience and the last minute changes I asked of you. I really do appreciate it.

I would like to send a special thank you to Brent Dardozzi for his attentiveness in seeing that all my needs and requests were being met, he was a tremendous help! I really appreciated him, I tell you, I would "mentally" call him and he would just appear. 😊 Please let him know that I thank him for his help yesterday.

Please let Melva Brown know I appreciated her assistance too. She too, was a big help.

I would also like to thank all the wait staff and kitchen staff and servers…they were absolutely on point and the food was DELISH!! So many rave reviews from the employees, and those crab cakes were "out of sight."

Sue, without the attentiveness of your staff, the help that they offered, the customer service they exuded and their awesome attitude, I would not have been able to have a smooth "First Run" that I had yesterday. I personally want to thank them all so much, so much. They made my day go by so well and so smooth.

Again, thanks so much for you and your staff's help. Without it my day would not have been possible.

Sincerely and Kind Regards,
Mrs. Shamika Smith



Shanika O.

Married on 06/05/2022

Great Experience

I had my wedding at Martin's West. From the beginning Ms. Cindy Murphy catered to what I wanted and was very detailed in different packages and what suite me best. Always responsive whether through email or by phone.
My day of coordinator, Rodney, had the same energy. Very professional, catering to what I wanted, and made sure everything was taken care of.
The other staff was always welcoming. Ms. Deloris at the front desk every time I called or came in she was always pleasant. Kitchen manager that prepared and waited on us was nice. Also, I had no issue day of, with every single staff that waited on my guest, helped me off the stage, got me a cold drink to cool off. They made my experience much easier and I definitely recommend.

Are you interested?

Send a message

Racquel B.

Married on 12/04/2021

Excellent they made me feel special

The staff made us feel very special on our special day. I recommend this venue to any bride and groom.

Wanetah W.

Married on 10/07/2021

Outstanding Venue, Service, and Food

Martin's West remains an amazing venue for any type of event. We have held a number of events there through the years, and we have always been totally pleased. Our event was made special due to the professionalism of our event planner, Sue, the banquet manager and the staff that worked on our event. The service, as always, was amazing, and the food was outstanding and plentiful. The beautiful ambience of the venue adds to having an event well done. Their attention to detail made our recent class reunion a big success. They were very mindful of our pandemic concerns and were very accommodating in addressing issues related to those concerns.

C. Clark

Married on 08/01/2021

Amazing Day

My cousin had an afternoon wedding and reception at Martin West. It was held on a Sunday. I had the centerpieces for the tables, so I had to be there early. By the time I arrived at Martin West, both rooms were already set up. I just had to add the flowers to the table. Throughout the whole event the Staff, Event coordinator, Banquet manager, Lead server, and servers did an amazing job. Everyone was professional, efficient, and very helpful. We had a wonderful time. Thank you, Martin West for an amazing day!



Dominique G.

Married on 07/30/2021

Excellant service from start to finish!

Maria paid attention to my every detail and they delivered! My event was the party of the year!

Andrea R.

Married on 07/03/2021

Professional

On time and very professional great venue food was excellent

Inez S.

Married on 06/03/2021

Easy Planning & Excellent Event

First time planning a major event and Valley Mansion made it so easy! Our contact person was so helpful and professional. She thought of details that I didn't and she was so patient and kind when I kept coming back and asking questions. The event itself was very well done. The service was amazing and the food was delicious. Everyone remarked that they had a great time and the food was delicious! I'd definitely use Valley Mansion again for any event that I need to plan.

Hope

Married on 05/22/2021

Outstanding Wedding Caterer!

From the first time we met with Martin's Caters to discuss options for our wedding, we were always confident that we had picked the best place (Greenbelt venue) to hold the ceremony and reception. We were impressed with the personalized and prompt attention given to us from start to finish. Because of Martin's efforts, our wedding event was outstanding with regards to food, staff and coordination.

Henrietta S.

Married on 03/13/2021

The Shaws 3-13-21

I absolutely love every detail put into the wedding day. The staff were amazing! The food was delightfully delicious! The jollof rice was made to perfection! The lobster tail was juicy and flavorful! You won't be disappointed!

+ 3

photos

Ashlee

Married on 11/20/2020

Martin's Crosswinds in Greenbelt, MD is always our go to venue for any type of events for our organization, whether it be dinner dances, graduations, awards ceremonies, bull roasts. Martin's is beautiful and the staff is extremely efficient, they always meet our requests. They always exceed our expectations and are accomodating even when we have last minute changes. I would recommend Martin's to ANYONE looking to hold a one special event or a variety of events.

Regina

Married on 11/14/2020

Thank you Martins West for a wedding to remember. Very elegant and awesome. Even though there were other events taking place, i felt as if it was just mine there. The staff treated me like royalty from my first appointment until the end of my wedding. A special thank you to my manager there Diane Bosse. She was so flexible and took care of every details for the wedding. Thanks again!!

Lisa W.

Married on 11/01/2020

Finally found a home for our annual eent

The team at Martins was very helpful before, during, and after our event. Everytime we ask for feedback on the event, one of the three things people say is that they liked the venue and the food.

It was so nice to get help when we needed it, to get professionals checking in with us, and to get follow-up.



Samantha R.

Married on 08/29/2020

Hair Academy Christmas Party 2018

Once again we had our Christmas party at Marin's and once again we had a wonderful time. The staff met our every need and was very attentive. They seem to know what we wanted before we even asked. The food was wonderful and we got a lot for our buck! We can't think of anywhere else we would like to have our Christmas party, so Martin's you are stuck with us!!! See you December 2019!!!

Erica P.

Married on 07/10/2020

Wonderful Experience

They were very patient and flexible with my requests and last minute changes. The listened and provided needed input to help make my event a success.

Ashley

Married on 07/01/2020

Great for any social gathering!

We've held several events here over the years and we've always had a good experience. Everyone is very accommodating, communication is good, and I appreciate the planning meeting and taste test to help decide on food for our events! If there were every any questions or concerns, someone was always there to help.

Ophelia O.

Married on 06/11/2020

Fall Ball 2019

We at Perfecting Saints Ministry trusted Martin's Crosswinds at Greenbelt to sponsor our first Fall Ball and each year they have superseded themselves across the board from professionalism to being prompt to returning a phone call. If you are looking for a place to be comfortable and enjoy your evening this is the place. We have already booked our 6th Annual Fall Ball for Friday November 6th 2020. We look forward to the great food, venue and staff they will provided. You will not regret your decision at Martin's Crosswinds Greenbelt location.

Jessica C.

Married on 01/04/2020

Best Day Ever!

Martins West was amazing! Our guests loved the venue and the food! Staff was amazing, from coat check to wait staff, literally EVERYONE was so kind, helpful and professional. John and Ava especially! They both went above and beyond to make the day easy for us and so so much fun. The space was beautiful and so elegant. We couldn't be happier. Thank you so much Martins, our wedding day was truly the best day ever!

+ 2

photos

Roxanne P.

Married on 11/17/2019

Martin's West

My Church, St. Gregory the Great hosted our Anniversary Banquet at Martin's West. This is at least the 4th time that I remember hosting an Anniversary here. I pay attention to detail whenever and wherever I have an event but Martin's West Staff reminded my of things that Zi had not thought about. The food is good, venue is elegant and Staff is professional.

Kim S.

Married on 11/11/2019

There's no place like Martin's Westminster!!

Martin's has been our venue of choice to hold our annual Staff Day for the last 5 or 6 years and we will continue coming back! Every one of the staff is professional, efficient and personable! There is plenty of delicious food, ample parking, plenty of space to move around in the ballroom and Martin's bends over backwards to meet our every need! I have nothing but positive things to say about Martin's!!

Teresa P.

Married on 10/26/2019

Teresa Simms - OHHS Class 1979

Ms. Mc Intosh was professional, prompt in responding to our questions and assisted the committee with options and local information. The event was great.

Rhonda H.

Married on 10/12/2019

Excellent venue and Service

We have been having large company meetings here for years now and the service just keeps getting better and better! Highly Recommended

Addie T.

Married on 10/11/2019

Excellent church anniversary banquet experience at the venue in Upper Marlboro

My experience was exceptional, it was not a wedding event but it was a church/pastor anniversary celebration. The staff was outstanding in the willingness to accommodate our every needs and changes.

Shontese

Married on 09/06/2019

Cromartie/Buckman Wedding

Sue Davis was the absolute best. Responsive, helpful. She made me feel like I was the only bride in the world. She was excellent from beginning to end.
Are you interested?
Send a message