25 Reviews
Recommended by 100% of couples
Quality of service

5 out of 5 rating

Average response time

5 out of 5 rating

Professionalism

5 out of 5 rating

Value

5 out of 5 rating

Flexibility

5 out of 5 rating
2 User photos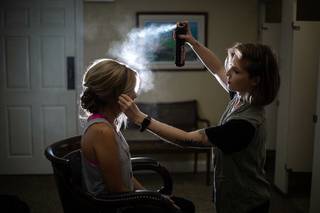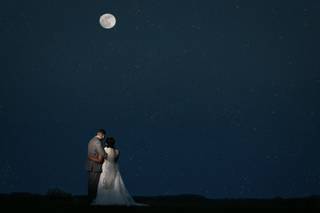 Ciara B.

Married on 10/20/2022

Phenomenal pictures!

I had such a wonderful experience! Mark was really quick with responses to all my questions and not to mention the pictures came out breathetaking!

Laura

Married on 04/25/2020

Recommending a Co-Vendor

I worked with This company when we were both vendors for a wedding in New Bern NC. They were Creative, fun and professional. The pictures they created were perfect both for the personality of the couple and for myself to use for my business. I highly recommend using this team!

Cesar C.

Married on 12/02/2018

A great experience all around!

I've been fortunate to work with Mark a few times now, having him shoot portraits and action shots at my academy.

In each instance, Mark proved easy to communicate and work with, and brought an easygoing and fun feel to the shoot. The students had a great time working with him, and the students, their families, and I have all been SO impressed with the results!

After the last shoot, I had requests coming in the very next day have Mark come back again. I'm looking forward to our next session!

Are you interested?

Send a message

David M.

Married on 11/24/2018

The best in the area

Mark is so easy to work with, he brings out the best in his clients. A real pro! He even made me look good in the photo shoot, not an easy thing to do. We would definitely use him again! Highly recommend!!

Jennifer S.

Married on 11/17/2018

Magnificent

Mark was one of the most professional and courteous photographers we've ever hired. He somehow caught some of the most beautiful pictures of our special day. All the pictures were very clear with absolutely no light rays ruining them. Best of all the turn around time for our pictures was wuick. Overall 5 out of 5 thumbs up. Looking for someone, give this gentleman a try.

Jonah D.

Married on 10/30/2018

Experienced Photographer, Super Friendly.

Mark has a great way of bringing the best out you on a photo shoot. I also hired him on very short notice, he was able to fit me into his schedule. I also found out he was active duty in the Marines and I was happy to support a vet with a small business. Thank you for your service!

Patsy D.

Married on 10/20/2018

Best photographer ever!

We had our wedding shot by Mark and he was all around amazing! The pictures came out better than I could have ever imagined!

Jonatan D.

Married on 10/20/2018

An Absolute Pleasure

Mark was an absolute pleasure to work with. He was very professional and courteous. I definitely recommend him to anyone looking for amazing service and great photography.

Alaina D.

Married on 06/16/2018

Amazing photographer!

Mark was so much fun, and will go to any lengths to get the perfect picture! He captured our wedding day beautifully! I am so amazed with how everything turned out!

Jamey G.

Married on 06/09/2018

Simply amazing!

Mark and his team ensure beautiful pictures and such a great experience. Photos for the big day can be stressful, but shooting with Mark is such a breeze and so much fun! With every pose he makes you feel relaxed and confident, and his process is quick and easy while still receiving high quality images. 10/10 highly recommend!

Emily D.

Married on 04/22/2018

easy and fun, wonderful experience!

We did a Christmas mini shoot with Mark recently, our family has never done a professional shoot all of us together! My husband and I are naturally, um, awkward but Mark made everything so easy and fun! The photos and the amazing custom box are so gorgeous, we will treasure these forever!

Jess M.

Married on 04/21/2018

Patient professional & talented!

He was so patient with all of my questions and concerns, Mark answered all of my questions in a timely manner and when shooting he helped calm my nerves

Rey B.

Married on 03/10/2018

If you want beautiful wedding photos choose Mark!!!

Mark is one of those photographers that doesn't just snap pics. He goes above and beyond to understand every unique couple so that he is able to take photos that tell the story of their day. He is a storyteller, artist, and fun guy to work with! You will not be disappointed!

Megan H.

Married on 09/03/2017

Absolutely phenomenal

Mark came to Atlanta to photograph my wedding and it was an absolute dream. He captured every moment and had great ideas for shots. The photos perfectly captured the day, our style, and our family. We love the vendor Mark uses for albums and chose to buy thank you mini albums for our parents. Mark's professionalism really goes above and beyond and he is more than just a keen photographer. At every point he communicated with us and was flexible to ensure we were happy with our engagement shoot, wedding, and the process of putting the album together.if you're looking to capture your wedding in fine art, Mark Andrew Photography is where you need to be looking.

Ana

Married on 07/07/2017

Amazing talent

Mark is nothing short of amazing! He was such a great person to work with, we were absolutely pleased with his work. Mark was very professional and we are grateful for having him captured many priceless precious moments that will now be forever cherished.
Thank you so much Mark.

Molly S.

Married on 04/28/2017

An Amazing Photographer

Mark is an amazing photographer. Wedding planning was stressful and having photos to remember our day was very important to me. Mark made it so easy. I wasn't worried at all. He captured the whole day perfectly. I look back on the photos and it's like I can relive that day. The photos are gorgeous! Everyone wanted to know who my photographer was. Plus Mark is a great guy. He was extremely easy to talk to. With all the people I had to deal with for our wedding, it was nice to be dealing with someone who was so nice, professional, yet down to earth as well. I highly reccomend Mark. I really don't think we could have had a better photographer.


Kaitlyn W.

Married on 04/17/2017

Great experience

We had an amazing experience with Mark photographing our wedding. He was so helpful throughout the planning and staging of the actual shoot. Our pictures were important to us and he knocked them out of the park.

Javier T.

Married on 12/18/2016

Expressive talent

Mark has a keen eye that uses to capture outstanding photographs. His attitude toward the events he works is great. It has been awesome to see him and his company grow as he perfects his craft.

Carly G.

Married on 03/19/2016

Captured Memories That Will Last Forever

My husband and I had the most amazing wedding photography experience EVER with Mark Boughton! We are incredibly happy with our pictures and even more happy that he took his time getting to know us and asking about the pictures we really wanted. He is the BEST!

Kris H.

Married on 03/16/2016

Top Notch, Professional

Mark Andrew Photography is one of the best photography companies in the area. Their flexibility, creativity, and personal touch is everything I ever look for in a photographer. I 100% recommend this company for anyone looking for the best photo shoot they'll ever take!

Kelly

Married on 07/25/2015

So happy we chose Mark for our wedding!

My husband and I had a very small beach wedding. We only had 30 guests, but I couldn't have been more impressed by Mark. He took the job just as seriously as any. Mark arrived early and stayed late to ensure that he covered the entire evenings events. He was very personable and warm, which made everyone comfortable! Whether it were a candid photo or one we posed for, he captured the moments quite perfectly. When looking back at the photographs we remember all the emotions and excitement of our special day. I especially loved the shots he took of my husbands reaction when I was walking down the aisle. He is just as wonderful to be around as he is talented. I would highly recommend him to all my friends and family. Thank you, Mark for your hard work and dedication!

Kady M.

Married on 05/09/2015

Professional, Visionary, Quality

Mark was our photographer when my husband and I got married in 2015. From the planning, to the shooting, to the beautifully edited photos every step was a pleasent and enjoyable experience. You definitely won't be disappointed if you hire him, he exceeds expectations.

Brittney

Married on 09/28/2013

Awesome High-End Photography

Mark is amazing to work with! He offers high-end photography services with a personal touch. He made the whole session so comfortable and easy. We had to reschedule due to rain and he was flexible with our schedules and still managed to get our photos and products completed by the original timeline. The photo reveal session held at his home was such a nice touch and experience for us! We definitely recommend him!

William R.

Married on 12/09/2018

Incredibly satisfied

Mark was great! He took the time to truly listen to our ideas and concerns. We have two small boys that are absolutely crazy, but Mark was great at capturing the perfect moments in between and during the crying and wildness. He went the extra step to not just text or call, but to video chat before our shoot. His reveal meeting was both professional and accommodating. We will definitely be using Mark to capture future life moments like we know only he can!

Steven F.

Married on 04/27/2018

Mr. Frigiola

Truly an artist. Sharing ideas and my intent with Mark quickly led to some great shots. He's got a knack at making you feel comfortable and natural in front of a camera. His keen eye leads to great memories captured and momentos to be treasured for a lifetime.
Are you interested?
Send a message