27 Reviews
Recommended by 100% of couples
Quality of service

5 out of 5 rating

Average response time

5 out of 5 rating

Professionalism

5 out of 5 rating

Value

5 out of 5 rating

Flexibility

5 out of 5 rating
Awards
25 User photos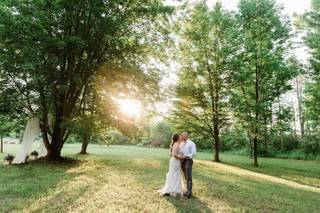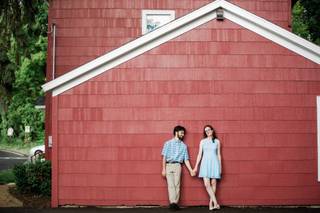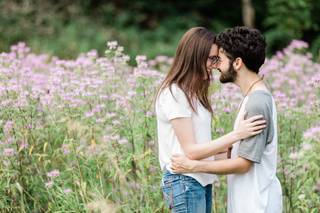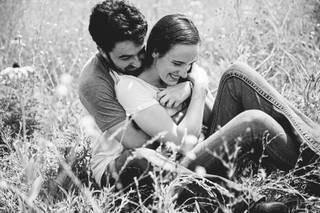 + 21

photos
Ana C.

Married on 10/09/2021

Wonderful!!

The best choice for our wedding photos. Maria and her assistant were amazing. Great attention to detail, great pictures, also great with helping us keep on schedule, getting great shots, and they were so much fun. Our wedding photos are beautiful memories, and we are so thankful that we will have those forever. If you're in Michigan getting married you want Maria Lewis to be your photographer she's awesome!

Megan L.

Married on 07/24/2021

Caring + Detail-Oriented

We had never met Maria before booking her, but our gut told us she would be a great fit to capture our personalities through photos. Our intuition was right! She pays attention to detail and wants to make sure her clients are having fun during their sessions. We had a blast at our engagement shoot and cannot wait for her to photograph our wedding day.

Paige

Married on 06/12/2021

The Best Photographer 💓

I don't even know where to begin with this review. 💓
Maria and I spoke on the phone what seems like forever ago planning my 2020 wedding. With us living all the way in Port Huron and her in GR we had sent so many emails back and forth in regards to our engagement photos/ wedding plans.

She ended up traveling out to us for the engagement session/baby announcement (😂) which was so very nice of her to do. Casey (my husband) and I had never done professional pictures before so we were very nervous. She made us feel super comfortable and helped us out A LOT.

Fast forwarding; Covid turned our plans upside down and Maria was very generous to give us her available days for 2021. Everything in our plans had changed for the venue but Maria was able to make it out to my parents house for our wedding.

I will say that as soon as she walked through the door and I heard her voice it was very relieving. Almost like a calm in the chaos that was happening around me.

I could not have imagined anyone else shooting my wedding other than Maria. She is the most kind, generous, understanding person. We are so appreciative of everything she has done for us these past two years.
Thank you so much!!


Are you interested?

Send a message

Wesley H.

Married on 04/05/2021

Definitely recommended for engagement and wedding photos! 5 stars!

Maria is a wonderful photographer. She is very professional and makes you feel at ease with taking photos. It was very nice to not feel so nervous and be able to just relax taking photos. She has a wonderful eye when it comes to getting the right photo and wonderful places to take them at. I will use her for future family photos down the road! Maria is definitely a 5 star in my book!

Caylyn M.

Married on 08/22/2020

Easy and fun to work with!

I've known Maria for years and growing up I always knew that when I got married, I would have Maria as my photographer. My fiance and I loved working with Maria and she was able to capture a genuine smile from both of us, something that not many accomplish. Maria was super flexible when it started to storm, and we scheduled time to take the rest of our photos just 3 days later!

Teresa D.

Married on 05/23/2020

Amazing Photographer

Maria is the most supportive, talented, unobtrusive, and lovely photographer- who also happens to take the most amazing photos!! We will treasure her photos of our wedding and engagement forever. She definitely put us at ease and our guests loved her too! The depth of her knowledge and her wonderful personality make her a dream to work with. We can't thank Maria enough, we definitely found a photographer for all of our future life celebrations!

Lindsey M.

Married on 08/17/2019

Loved Maria as my photographer

I could not have asked for a better photographer. Maria was so easy to work with. She made everything as easy as possible. And her work is absolutely beautiful! I'm in love with my wedding pictures!

+ 12

photos

Soledad N.

Married on 08/03/2019

Amazing, attentive, fun, detailed, caring photographer

Maria from the beginning was so on it. She knew the right questions to ask and I was so happy for that because as you know a big day like your wedding as a bride your mind sometimes is forgetful!! Maria met with me and we kept in contact about everything including she told me I'm here for you and soon to be husband anything you want photographed special let me know. It was very comforting how easy she made planning and the pictures themselves speak how amazing she is!! I love them and can't wait to share them with all my family!! I literally want to print them all and cover my home in my beautiful moments Maria captured. She also had a second photographer named Jackie and just want to say they just were so fun and got my
Family to cooperate to smile which is not an easy task. Thank you so much Maria Lewis we will be booking our family pictures next!!

Anna

Married on 09/15/2018

Personable and Amazing Photographer!

Maria was so flexible to work with and we absolutely love all of our pictures! Maria made us feel comfortable during our enagagment photo session and it helped so much come our wedding day. We were blown away by the quality and quantity of shots we got in the end! Even my husband agreed, it was the best money we spent for our wedding!

+ 2

photos

Catherine

Married on 08/18/2018

Beautiful wedding photos!

Maria was amazing! She took both formal-style portraits (for the parents) and artsy-style candids (for us!). We were married in a garden, and Maria took advantage of the trees and surrounding foilage beautifully. She's wonderful to work with and we loved having her by our side on our wedding day. Maria, thank you for sharing this day with us :)

Courtney

Married on 07/28/2018

Perfect and fun

I had the honor of working with Maria for a mini session, an engagement session and my wedding. All three times were so great and we absolutely love our photos! Maria has a fun personality and is comfortable to shoot with and helps provide direction to those that are camera shy (aka my husband!) I hope to have her take photos for me in the future as our life and family continues to grow. I highly recommend her!

Kelsey

Married on 06/02/2018

Maria was an absolute joy to work with! From the moment we met her, she put us at ease and captured some beautiful engagement photos under fairly challenging conditions (on the beach on a VERY windy day). During the entire photography planning process leading up to our wedding, Maria was so open to all of our ideas and worked with us to create a detailed schedule that made all the photography run so smoothly on our wedding day and ensured that we got all the shots we wanted (and then some). While all of Maria's photography is beautiful, her outdoor/natural light work is second to none, and the photos she and Jacki captured of our outdoor reception and in the woods near our venue blew us away! We're thrilled we'll be able to re-live our wedding day for years to come through Maria's gorgeous photos :)

Jared

Married on 05/27/2018

If I were to get married all over again, I would 100% go with Maria! She made our experience so fun and stress-free. She is super quick to respond to emails, so flexible, and SO TALENTED! She was less expensive than many other photographers we looked into, and her work was even BETTER!

Steven

Married on 05/19/2018

Working with Maria couldn't have been better. Maria is easy going and made everything a breeze. She met with us multiple times before the wedding to make sure we had everything planned properly, and that were getting all the pictures we wanted. During the big day she helped us keep to our schedule and get all the pictures that we wanted. We received our pictures in a very timely manner and we absolutely love them. Our photos were a great mix of artsy and classical. We honestly couldn't have wished for a better photographer.

Ryker

Married on 05/12/2018

Absolutely fantastic! My wife and I chose Maria to be our wedding photographer, and we couldn't be happier! Maria exceeded our expectations in every way. She was a joy to work with, and as an artist, she is brilliant. The way she creatively captured our love and our story is truly special, and we will always cherish our photos!
She is extremely professional, easy to coordinate with, and practices strong communication. She made us feel comfortable and confident, both when we were being photographed AND when we were planning and discussing our ideas for the wedding. Wedding planning is overwhelming, but because Maria was our photographer, everything having to do with photography was so much FUN! When I look back on the last year of wedding planning, I can truthfully say that our time with Maria was one of the best parts.
Maria has a lot of photography experience; that was clear even before our wedding day. She had lots of ideas and wisdom to share, which helped us so much. We knew we could reach out to Maria at any time and she would get back to us quickly. The communication was seamless, and Maria's ideas were so valuable and helpful.
Our engagement photo session was wonderful. We had to reschedule after there was a storm on our initial photo shoot day, but Maria made that process so easy with her flexibility and quick communication. The photos she took are outstanding and made the "we're getting married... for real!" excitement go up for us even more than we thought possible.
On the day of our wedding, Maria and her assistant were marvelous. They were so organized and made everything so fun and easy. We did our best to cherish every moment, but still, the day went by pretty quickly. Luckily for us, Maria finished our photos fast (in less than three weeks!) We knew they would be great, but... WOW! They are absolutely incredible! We love them: they're warm, vibrant, and full of love and life.
My wife and I are so happy with our experience: you will be too.

Alyssa

Married on 08/13/2016

Marie was amazing. She made it all about the bride and groom. She was very professional and has a great personality!

Rachel

Married on 06/25/2016

Maria was flexible and accommodating when it came to taking our photos. We did an outdoor engagement session which can always be a little risky with weather, but she made it happen for us. She was incredibly professional and made the picture process natural and not at all stuffy. We were pleased with the quality and quantity of the photos and would definitely rebook her in the future! Thanks for everything, Maria!

Britt

Married on 10/10/2015

We loved having Maria at our special day!! Great to work with and super friendly! My husband hates pictures and she was able to get him in the mood and bribe him with beer lol!! Beautiful pictures as well!

We LOVED working with Maria! We are so happy with how all of our pictures turned out (wedding and engagement)! She has a way of capturing unique moments between couples that is so precious. Our wedding day was stress-free (as far as pictures go) because Maria had it all under control. She listened to everything I wanted and made me feel a part of the creative process too! She totally took my ideas as well as used her own. We had so much fun and cannot recommend her enough!

Sarah

Married on 05/17/2014

This photographer truly captured the love we have for each other. Every wedding picture was perfect. She was professional and very easy going. We got a free engagement session with our package and those pictures were amazing as well. I would suggest this photographer to anyone looking for a great photographer to capture their special day.

Jessica

Married on 12/21/2013

Maria Lewis is hands down the photographer you want for your perfect day. She is a talented and experienced photographer who is dedicated to her job. My husband is in the military so planning for us was rushed and crazy. Maria was flexible and ready to help. She not only took our wedding photos but she took our engagement photos as well! All of our photo sessions with her were honesty fun. She did all the work in terms of helping to pick the picture locations, creative poses, wedding party combinations, and even how to place my dress! All my future hubby and I had to do was show up and be our crazy, goofy selves and she captured every moment! She was willing to work with our hectic schedules and help us in aspect of wedding planning! She has been to countless weddings so she has plenty of creative ideas to share! What I valued most was the reassurance of knowing that she was just as invested in our special day as we were. With Maria, you don't just get a photographer, out get the whole package!

Kristin

Married on 09/01/2012

Maria is an amazing photographer and person who truly has an amazing gift. Maria did both our engagement pictures and our wedding. First she traveled from Grand Rapids, Michigan to La Crosse, Wisconsin which is an 8 hour drive and she willingly made this trip twice. She was amazing for our engagement pictures and we went to a few different locations. She was so easy to relate to and it was a fun and relaxing experience. My husband and I didn't have many ideas on what we wanted for our pictures but she had plenty of ideas which all turned out amazing. After seeing how much I loved the engagement pictures I knew the wedding pictures were going to be even more beautiful. Due to the distance between us she was more then willing to take time out of her day to skype with me to go over our ideas before the wedding. She made our wedding so special. Both my husband and I loved working with her as did the entire wedding party. She is very easy to work with and makes it a very enjoyable experience. She goes above and beyond any other photographer. Maria is absolutely EXTRAORDINARY! When we have a family in the future she will be the first person I call to be used as our photographer. Even though we are 8 hours apart we recommend her to anyone who asks for suggestions on a photographer. We tell them she is amazing and goes above and beyond anything you would ever expect out of a photographer. She is an amazing person to work with and has an even more amazing gift. Our day would not have been nearly as memorable and perfect without her.

Dion and Kristin Mauss

Becca

Married on 05/25/2012

Maria did a wonderful job, she was very professional ans we loved every minute of her taking pictures. I love how they all turned out and couldn't be happier. I would highly recommend her.

Brittany

Married on 05/19/2012

We hired Maria Lewis to be our wedding photographer because she offered the best price we could find. But I can't even express how happy we were with the experience we had with her. She didn't treat us like we were just another client and she was more than willing to give us everything we asked for. And did I mention her photos are AMAZING! If I ever need a photographer for anything, I'm calling her. :-)

Thank you Maria!
~Mr. & Mrs. Yenior~

Felicia

Married on 08/01/2015

Maria was the perfect fit for our wedding day! She took charge and made sure everyone was where they needed to be and that everything ran smoothly! Our engagement and wedding photos are stunning and we have received endless amounts of compliments! Thank you Maria for your wonderful service! We highly recommend!
Are you interested?
Send a message