18 Reviews
Recommended by 90% of couples
Quality of service

4.5 out of 5 rating

Average response time

4.4 out of 5 rating

Professionalism

4.5 out of 5 rating

Value

4.5 out of 5 rating

Flexibility

4.5 out of 5 rating
Awards
19 User photos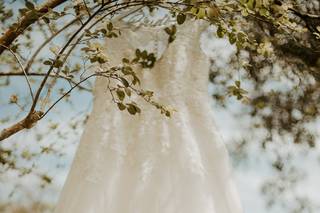 + 15

photos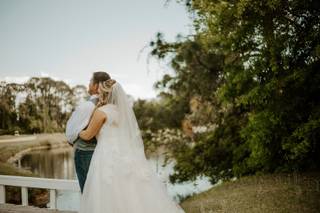 Nakedra

Married on 10/17/2020

My dream wedding

So excited! To experience a once in a life time event with my future husband at this venue ❤️

Chelsey

Married on 03/30/2019

The perfect venue!

Magnolia Point Golf and Country Club was the absolute perfect venue. Having everything at the same location made the day of so smooth. The food was amazing and worth every penny! The garden area where the ceremony was held was absolutely beautiful! The best part of the venue was the amazing coordinator that came with it! I could not imagine what my day would have been like without Deneen. She met with me on several occasions before the wedding just so that I could all of my ideas made sense and would look great. She was extremely helpful and also there to answer my questions! I am so glad that she was my day of coordinator!

+ 6

photos

Jessica

Married on 10/13/2018

What a perfect day

I can't say enough about Magnolia Point Golf and Country Club. It was truly a perfect day. My wedding planners that work there were truly amazing. They made my day so easy. I didn't have to worry about anything. This venue is the perfect place for a wedding. It has a gorgeous bridal suite, an amazing groom suite, great food, beautiful room for the reception, perfect spot for the ceremony, lots of beautiful spots for pictures, and so much more. If you are planning a wedding, go check this venue out. You will not be disappointed. The wedding planners care so much and want to make your day perfect. I know mine was.

+ 6

photos

Magnolia Point Golf and Country Club's reply:

Jessica,
Thank you so much for choosing Magnolia Point Golf and Country Club for your spectacular wedding. Being a part of your special day was amazing for everyone involved. Never has there been a beautiful bride inside and out.

Are you interested?

Send a message

Sophia

Married on 06/11/2016

I would advise to go with this location or at least one that has a similar set up. Part of the package we got with this location was an event coordinator (Aubrie Keoho) and it was worth every penny. My husband and I had 2 weeks to plan a wedding (we were leaving the country) and she took care of everything and kept me on track with planing everything. They have many packages to choose from to fit exactly what you're looking for. I have a huge family and one of the most important things for me was that it included food and beverages (alcoholic and non-alcoholic). The location did all of the food and beverages in house - which was very convenient. Everyone was very helpful and accommodating. Another major plus is that this location isn't the "wedding mill" type - it's one wedding a day so there was no rush for us.

I recently got married on June 4th 2016 at this venue! I must say, I was so impressed!! After all the planning, on the day of you just want to sit back and wait for it to happen. That is exactly what I did. Aubrie the venue coordinator requested just a little timeline for her crew to go by (you need one anyways for Dj, officiant & photography). She kept me calm through the entire day! Her crew constantly checked up on us & made sure everyone was on time as planned. When my bridesmaid had to breastfeed ASAP with her crying baby, Aubrie herself got on the floor and helped my maid of honor finish the bustle on my dress for the reception! I was so impressed by the bar tender, servers & overall experience I had at Magnolia! I met with Aubrie several times to discuss random parts of my wedding some of which didn't have anything to do with the venue itself, but I felt I could come to her for guidance & advice. My family & friends are still speaking of how beautiful the venue was & how well kept the Country Club is. The bridal suite is beautiful, any bride would love it! I definitely felt like a princess on my wedding.. Also, I spoke to numerous venues & I could not find one with a better price for food, service, ceremony & rehearsal practice included! They also offered the opportunity to have a rehearsal dinner the night before. I was unfortunately unable to schedule one do to all the last minute things I needed to get done but I know they do offer one if you want your family & close friends to meet there the night before. However, I was able to do a rehearsal practice && since nothing was going on that night, they helped me set up my decorations for the next day!!! One less worry a bride needs!!!! Thank you Magnolia Point for your amazing job on my wedding!!!! && special thanks to Aubrie!! The queen of the club ??!

Magnolia Point Golf and Country Club's reply:

Thank you Mrs. Fleetwood for your kind words and for choosing Magnolia Point Golf & Country Club to host your special day!

Karyl

Married on 05/14/2016

We held our daughters wedding and reception at Magnolia Golf and Country Club on May 14th, 2015. The wedding service by Aubrie K. and her staff (Shania) was outstanding. They took care of everything from ensuring the site was decorated beautifully to the delicious food. I would highly recommend this venue to anyone holding a medium size wedding (up to 110-115 guests).

Serena

Married on 04/30/2016

I had my wedding there April 2016 and I had a great experience. The price was affordable and the venue was simply beautiful. The wedding planner Aubrie was very kind and assertive. She did a wonderful job helping bring things together and flow nicely. I 110% recommend this place!

Angela

Married on 11/14/2015

We scheduled our wedding 2 years in advance. We couldn't have been happier with our choice!! The wedding pergola was natural, sweet, romantic and so peaceful!! The reception venue...perfect!! The colors in the dining room are perfect for any color scheme. As for the food...OMG!! While we had a buffet dinner it didn't take like a buffet dinner. Currently they have Friday night dinners...go have dinner. What you have that night you can have at your wedding, the best part...it will taste just like your Friday night dinner. Cindy, their wedding planner...she is so sweet always there for you. Always attentive to your needs. We didn't want for anything!! The staff, just as amazing as Cindy. The day of our wedding I know I hugged Cindy 10 times...she gave me my dream wedding!!

20 years from now I will still be happy with my choice to have my wedding at Magnolia Point Golf & CC

Victoria

Married on 09/26/2015

Beautiful setting for a wedding.

We had our wedding at Magnolia Point on September 12, 2015. Our original plan was to have the ceremony out doors under the pergola, but the weather had other plans! With short notice, Cindy got everything moved indoors and it looked beautiful. It ended up being perfect! The staff is outrageously nice! The food (we got chicken on the bone and skirt steak) was unbelievably good, we still have people commenting on the great "prime rib" we had ha ha! Cindy, the coordinator is super friendly, very efficient and extremely responsive via email. The bridal room was just right, plenty of room for the maids, bride, parents and hair/makeup people. The grooms room has a TV in it, but u fortuantely wasn't working--with the power of wifi and football streaming on phones though, the grooms were fine!


Overall we had a great experience and everything truly went extremely well.

Kirby

Married on 05/30/2015

Being a bride on a budget can be a scary thing. You are always afraid that what you can afford will not be what you actually want. I had this fear when looking at venues. I wanted some place that was gorgeous for our summer wedding.

I don't think this review will ever do justice to how much I ADORED Magnolia Point. Everything was so much more than I ever expected. From the special events coordinator, to the owners, to the wait staff, bartenders, chef, and more. Everyone worked together and everyone was so helpful and accommodating. If I could do my wedding again, I would pick them in a heartbeat. No question about it. My husband and I fell in love with the place the moment we walked into it. And then after talking with the staff and owners, we were sold. We all spend a large chunk of our budget on the venue, food, and drinks all of which Magnolia Point did AMAZINGLY.

Susanne

Married on 10/19/2013

We just had our wedding ceremony and reception at Magnolia Point Golf and Country Club and it was amazing. Our ceremony was held outside at the man made pergola which had a stone path outlined with magnolia trees and in season flowers including roses over looking the beautifully kept golf greens. The club had placed beautiful white chairs on the lawn for our wedding guests. The club allowed us to decorate the pergola any way we wanted so we draped ivory tool and glass beads which glistened in the sunlight during the ceremony. The club also provided golf carts for the bridal party and wedding guests who needed them. The golf carts were great for some of our wedding pictures. The reception was amazing! The dance floor was placed overlooking the golf greens. The food was just as amazing. The club provided a wide selection of food for both the cocktail hour and dinner. The chef was just not amazing at cooking the food, she also set the food beautifully. ( our guests even took pictures of the food). Dyal Randall is the event planner and she is a bride's dream to work with. Dyal was responsive to all of our emails and telephone calls. Dyal always made herself available accessible to us. On the day of our wedding, Dyall took on a lot of responsibilities, meeting with all of our vendors and setting everything up perfectly. Dyall is an amazing person and had a lot of really great suggestions. Should you choose Magnolia Point Country Club for your special day, you will not be disappointed. Dyal will not let you down. Beautifully done and amazing.

Sabrina A.

Married on 01/25/2019

Anderson Wedding

This place is beautiful! Deneen the owner coordinated my wedding in January! I cannot thank her enough for truly making my special day perfect! She made me feel so at ease every step of the way! Not only would I recommend this venue for weddings but also for private events. It is also a nice place to grab dinner and drinks! The staff and food were amazing as well! Thank you Magnolia!

Tayler

Married on 05/27/2017

Magnolia Point is a beautiful venue tucked away in Green Cove Springs! We knew it would be our venue when we saw the outdoor ceremony area with the pergola---- it's surrounded by trees and shrubbery, so while you're technically getting married between the putting green and the golf course out back of people's houses, it doesn't feel like it! The reception room was the perfect size, and the newly renovated clubhouse is gorgeous! I especially liked the area downstairs for the bridal party to get ready. The price for the ceremony area and reception room was well within our budget, and the club provides lots of flexible catering packages to suit anyone's needs and budget. (The chef is amazing! All the food was delicious!) We paid for Aubrie to coordinate our wedding on the day of, and she did not disappoint! She was on top of the rehearsal the night before, and made sure everyone in the wedding party was happy and prepared on the big day. The club staff was also incredibly attentive and informed--- we paid for a consumption bar for beer, wine and soft drinks only, and not one liquor beverage was charged to our tab! Aubrie and the staff truly did their best to ensure that our wedding went as smoothly as possible, and we have nothing but happy memories of our special day.

Bottom line: If you're looking for a beautiful venue with a caring staff that won't break your budget, Magnolia Point is it!

Elissa

Married on 08/29/2009

Over the course of 9 months I went through 3 event coordinators and the last(maybe a month before my wedding) I had to find out about the change from my photographers, so talk about stressed out! BUT I can say that was the only downfall I experienced. I have to say I was completely happy having Cindy as the coordinator. She's amazing. She was very prompt when we did coorispond which I loved! Everyone was flexible, professional, and overall incredible! The food was delicious. I hadn't tried it until the reception so I was thrilled to hear everyone enjoyed it, as did I! Magnolia Point was a beautiful venue. The pergola and the grounds, where I had the ceremony, were beautifully setup and landscaped. Honestly, everything went off without a hitch, and my day was nothing short of perfect!

Jennifer

Married on 12/05/2015

The venue was amazing! They did an amazing job helping to set up for the wedding, always attentive to my needs

Cindy

Married on 05/18/2019

Do not book with them!!!

Worst venue ever!!! Aubrie, the coordinator does not respond to emails and it takes her 2-3 days to respond to a text message and then she doesn't know the answer and says she will find out and "be in touch". Which then takes at least a week and I would have to text her again to get a response. They promised to refund my $1000.00 deposit since my wedding was 9 months away, now 3 months later and they are not responding to me. I am filing with small claims and hope to get my deposit back. Not something I thought I would be doing while planning my wedding! Please do not book with them. They sound very nice but dont let them fool you!!!

Magnolia Point Golf and Country Club's reply:

We wish Cindy a beautiful wedding in May of 2019. After she demanded the termination of the special events coordinator, we had a sense this was not going to work after many, phone calls and threats. Again, we do wish Cindy and Bill well as they reach the golden years together.

Cynthia

Married on 04/18/2015

It was a beautiful place and the food was all amazing. They went through 3 or 4 cordinator sin the year my wedding was booked & waiting on my date to come. I was over charged on the bar service had to speak to manager to get it resolved and he offered to refund me. It was suppose to be the best day of my life but was one of the worse due to the AC went out the night before in the bridal room so my hair dresser was there to do my hair and all girls and it was falling down as fast as she would curl it so she was doing it all over again and again and our makeup was running off our face and they didn't tell us about it until we got there and brought it to their attention that it was very hot and then they told us it went out and they were not able to get someone in there to replace but the part was ordered so they brought in fans that didn't help all it did is blow our hair everywhere. Then I was told they would handle putting down the rose petals on the isle and setup the table out side with the flowers & framed signs with sayings but when I walked down the isle the first thing I seen was the table with my mother's Bowes on the end of the tables & frames laying face down and then rose petals you could barely see because they did not use all that I bought. The bones were to go on the fron rows for the moms. So I was not happy when I walked down the isle but seeking my bestfriend waiting on me made it all better. Then to also see people on the golf course right behind the isle I walked down blew my mind and they had a golf cart. So yes in all my pictures I had golfers in the background or golf carts also I had guest from the country club in my pictures because they were sitting outside by the Bar watching my wedding so as my girls walked out they were in the pictures and as the guys walked they were in the pictures also a golf cart was in the picture. So I made a complaint and they didn't want to do anything about it after they told me the golfers will not be out there.
Are you interested?
Send a message