Reviews
4.8 out of 5 rating
Quality of service

4.8 out of 5 rating

Average response time

4.9 out of 5 rating

Professionalism

4.8 out of 5 rating

Value

4.7 out of 5 rating

Flexibility

4.8 out of 5 rating
96%
Recommended by couples
Awards
16 User photos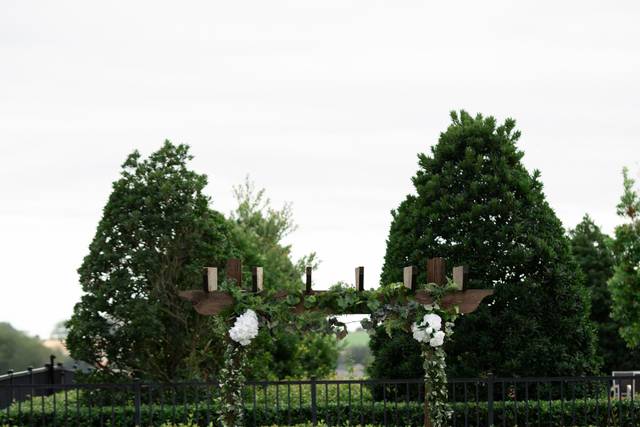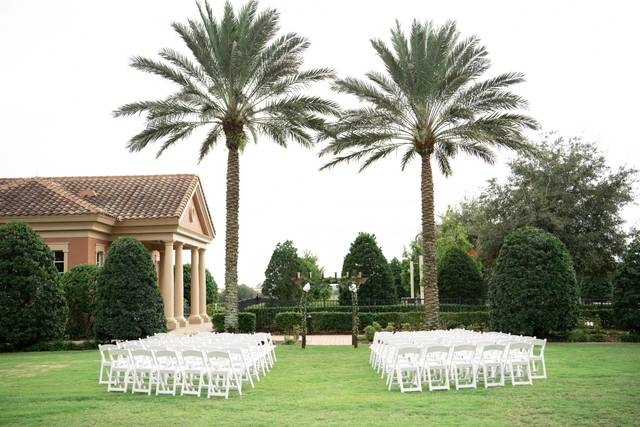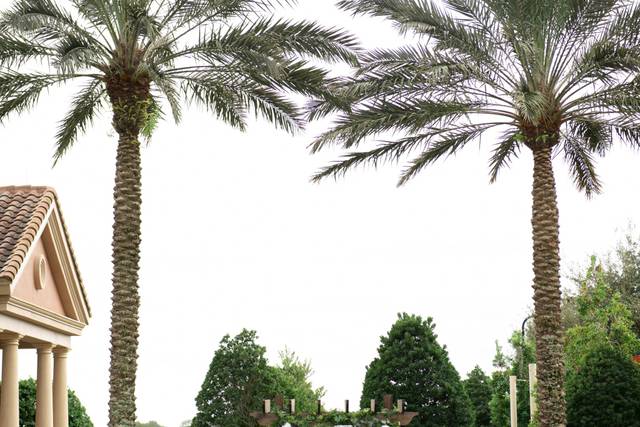 + 12

photos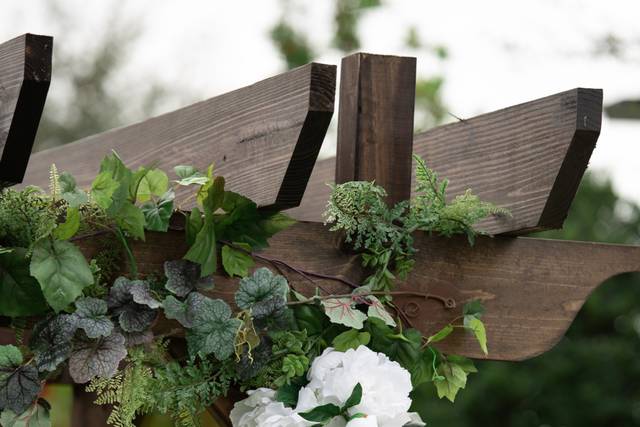 Launtrice B.

Married on 05/16/2020

Follow-up call

Great with following up and quick response.

Magnolia House Weddings's reply:

Thank you! We work hard to ensure our clients are treated like family and we appreciate when our efforts are recognized. Take care of your family and we will be here when you need us.

Renee F.

Married on 11/01/2019

What a blast!

Ekho and her team are AMAZING! The food was great the venue looked lovely and all the guests kept commenting on how beautiful it was there. We such a great time, highly recommend!!!!

+ 8

photos

Magnolia House Weddings's reply:

Renee - thank you for your kind words. You and Justin were so much fun and we are grateful you chose to work with us. I loved everything about your wedding details from the cake to the delicate feathers. The Cupid Shuffle has a brand new meaning to me. I wish you, Justin, and Ava nothing but love and happiness.
Congratulations!
Ehko

Michael

Married on 04/28/2018

Elegant venue. We had a cocktail hour in a nice room and the reception in the ballroom. I was concerned that the ballroom witch holds 200+ would be overwhelming for our 78 guests but the staff arranged the tables so that we maintained a sense of intimacy. The building was elegant with several areas suitable for photography inside and outside of the building. Ehko Luckett the catering and events manager was very easy to work with and managed the cooking, serving, bar and set up staff. We had several choices of appetizers and entrées all which were cooked to perfection. I had checked several venues for our reception and Magnolia House was the best for value.

Magnolia House Weddings's reply:

Thank you, Michael for your kind words. Magnolia House is here to make everyone's dream become a reality no matter your party size. Your intimate group of 78 fit the space wonderfully and we are ecstatic that everyone had such a great time! Congratulations to You and Diane. May happiness and blessings continue to come your way.
All the Best,
Ehko

Are you interested?

Send a message

Magnolia House was the perfect venue for our wedding ceremony and reception. Erica, our coordinator, was a so helpful and available any time we needed her. This was the first and only venue that we looked at because we knew when we saw it that this was the place for us. The outdoor ceremony and patio/bar area was exactly what we wanted, and the ballroom was perfect. The staff throughout the entire day was wonderful and very professional. We received so many compliments on choosing this location for our wedding I would recommend it to anyone looking for the perfect venue for their big day!

Kara

Married on 11/14/2015

Magnolia House is an absolutely stunning venue and the whole experience couldn't have been any more ideal. Erica was a true gem - she made the entire process of planning my wedding and reception there a breeze. The venue was beautiful, the food was delicious, and they worked great with my limited budget - everything was perfect! Erica ensured that everything went smoothly, not a single detail was overlooked. I am so happy I found Magnolia House for my special day!

From the time we entered Magnolia House doors, I knew this was the place for my daughter's wedding. The venue is beautiful, and has everything you need for a beautiful wedding and reception. Erica, who is the catering director met with us, and at our request followed through with us as the director as well. She is a gem, and a real plus when choosing this venue. She is kind, honest, well organized and detail oriented!!! The food was amazing, the catering staff was wonderful, and the value for your budget is so much more than you will find anywhere. The venue is located in the community of Trilogy, and is a hidden gem in Groveland, you will be glad you visit this venue when shopping for any event!!!!

Amiee

Married on 11/08/2015

I met Erica Jaze 2 yrs ago with my husband we were looking for a venue that was reasonably priced but with good service. I have to say I was more then pleased. Erica and her staff made the day go perfect. She made herself available when she was needed and was very accommodating to my needs. All the food was perfect, the ambiance, and to top it off I feel like I made some new friends. I highly recommend this venue if you want a gorgeous wedding.

Zadin

Married on 10/24/2015

Erica Jaze and her staff made our special day amazing. The venue is beautifully maintained, the food was delicious, and the staff at The Magnolia House were not only attentive to the wedding party, but all of our 150 guests. The staff even went the extra mile to provide the younger guests with chicken nuggets and fries and our vegetarian guests with dining options, they thought of everything so we didn't have to.
The entire night went without a hitch and we could not be more pleased with Magnolia House @ Trilogy Orlando.


Jamie

Married on 05/09/2015

The Magnolia House, and specifically their coordinator, Erica, was amazing to work with! Choosing them was the best decision we made about our wedding day! Erica was always very responsive, and even let me know when she would be unavailable during her "normal" hours. She was above and beyond what I could have ever hoped for. She was very patient and understanding with every little change and all of our crazy requests. Erica made the time leading up to the day a million times easier. She went above and beyond to be sure that we had everything we wanted- including my husband's wild request for, specifically, baby back ribs. All of the food, including the ribs, was spectacular. We will be back to the restaurant to enjoy it again (the mac & cheese was my favorite!). There is nothing bad to say of this venue or Erica- from the security, to the green grass, to their accommodations, the spectacular food, it was the most perfect experience I could imagine.

Magnolia House Weddings's reply:

Thank you for choosing Magnolia House to host your special day! We loved being a part of it!

Lindsey

Married on 05/03/2015

Our experience at the Magnolia House was amazing! Our wedding was so flawless and this venue, the services and the staff helped make it this way. Our friends and family can't stop talking about how beautiful this venue was. Everyone said the food was the best wedding food they have ever had. Thank you to everyone at the Magnolia House for making our wedding so perfect!

Daniel

Married on 04/26/2015

What an amazing experience! From the moment we visited the Magnolia House we knew it was the venue for us. Erica was a delight from the moment we met her. She was polite, attentive, professional, and very personable. If we had questions she was very quick with her response and also offered wonderful suggestions to help us throughout the process. On the day of our wedding she went above and beyond to make sure everything ran smoothly and made sure we had everything we needed. The staff was also amazing and such a pleasure to work with! I can't think of a single thing that I can critique. Everything from the venue, food, down to the staff was flawless. I'm happy we chose the Magnolia House it truly is a special place.

Magnolia House Weddings's reply:

Thank you, Monica and Daniel. We enjoyed having you at Magnolia House! What a fun group of family and friends!

Monica

Married on 04/11/2015

Where do we begin, we have so many great things to say about this wedding venue. Starting off with Erica who is the catering/ event coordinator, we came to her with not a clue of where to begin this wedding planning process, she laid it all out for us in ways we could understand, she was always a great help throughout the whole wedding process, gave us great ideas, arranged our rehearsal dinner, and food tasting which was amazing. This venue has a great catering staff, all very attentive and also behind the scenes is one of the best Chefs. The food was amazing, every guest enjoyed their meal and they had enough food for seconds and even thirds. The packages they offered we at amazing prices, the venue is breath taking on its own that you wont have to spend much money with decorations. What we loved the most is they had a courtyard where you can have the ceremony outside, and place for cocktail hour and the reception room. Everything you can ask for steps away from each other. The venue package we had also included a wedding planner, Vangie De La Concha, nothing but great things to say about her, she was also very helpful and due to her and Erica our wedding turned out perfect!! We wouldn't have changed a thing. This place is also, so beautifully decorated, the landscape and architecture is amazing, there were many places for great photo opportunities and we took advantage of almost all. Our overall experience with this Venue was the best not once were we stressed throughout the planning nor throughout the wedding. This place did an amazing job, If we were to do it all over again it would still be at Magnolia House at Trilogy.

Kaylee

Married on 10/12/2014

We held our rehearsal dinner, ceremony, and reception at Magnolia House. We absolutely loved the venue and Erica was great at answering emails and all of our questions and concerns. Erica was also great at keeping to the schedule I had made for the day of and keeping things running smoothly. The food was good, my only suggestion is to request them not to cut all of your cake if you do not think you'll use it all and then ask for the leftovers to take home. Erica also made sure to make up to go boxes for my husband and I which was really sweet. Overall we had a great wedding day and appreciate everything Erica did for us to make it great!

Larnna

Married on 10/02/2014

As soon as I saw Magnolia House at Trilogy, I knew right away that I was going to have my wedding there. The decor is absolutely gorgeous and the facilities are brand new. Everything about Magnolia House is modern yet classy.
Erica Jaze, Event Coordinator, is AMAZING and fabulous to work with. Not only does she really know her stuff but she goes the extra mile to make you feel special and genuinely wants you to have the best day of your life. There was never a time when my questions went unanswered or that I felt uneasy about anything, especially booking the venue more than a year in advance. Erica has such a calming way about her and really made me feel comfortable going to her for anything I needed. I even had the opportunity to set up everything for the reception the day before the wedding, which was such a blessing!
Many brides and grooms don't get a chance to eat the food or have any of the drinks they pay for, but that was certainly not the case for us. We were able to eat the hors d'oeuvres that were served at cocktail hour, take advantage of the bar, and Erica made sure to pack a to-go box for my husband and I to ensure we got to eat the food and cake served at the reception.
We are so grateful and pleased with the level of customer service the entire staff at Magnolia House has shown us. I would highly recommend having your wedding or special event at Magnolia House at Trilogy. It's a one-of-a-kind location and you won't be disappointed.
THANK YOU ERICA AND STAFF!!! We appreciate everything you've done for us!!!

Chrissy

Married on 06/28/2014

I had my wedding at Magnolia House on June 28, 2014 and it was absolutely more amazing than I ever could have imagined. Not only was the staff on hand and helpful all night, but Erica was so great helping us through the entire process! Through all of the emailing and the last minute plans, etc. Erica and her staff were on top of everything and kept up with everything we needed to make this day more than perfect.

I would recommend this venue to any brides looking for beautiful, modern, chic venues that are open, spacious, and stylishly decorated. The yellow and grey theming is perfect for a wedding during any season of the year and the outdoor ceremony area was beautiful and lush during our summer ceremony! The food was amazing; all of my guests loved it and the vegetarian accommodations were much appreciated. The prep areas for both the bridesmaids and groomsmen were set up in ways that made it easy to get ready without running into one another and were private for when we needed to get away for a second.

There really is not a single thing about Magnolia House or my wedding day that I would change! My family and friends are STILL talking about what a wonderful wedding we had and I can't thank Erica and her team for all of their help! (:

John

Married on 05/18/2014

My Husband and I had the wedding of our dreams here on May 18, 2014. From the initial meeting, Erica was so kind and professional. She worked with our budget and made sure that every request was satisfied. We were thoroughly pleased with the service throughout our entire experience. The wedding day was absolutely perfect! We were able to sit back, relax and enjoy our special day. The day went smoothly & exceeded our expectations. We couldn't have dreamed of a more perfect time spent.

The venue is gorgeous, filled with plenty of places to take great wedding photos. The food was AMAZING!!! I never thought I would encounter this level of cuisine for an event. The chef was also very professional and made sure to tweak our custom menu to our exact specifications. The food was exquisite. People are still talking about how good the food was. I, myself, have never experienced wedding food that tasted so good, and I have heard many of my guest say the same. I would recommend magnolia house to any bride that is looking for a place that will fit their every need to have the wedding of their dreams. It doesn't matter if you want a large or small wedding. Their facilities will accommodate either.

Magdarline

Married on 03/23/2014

We loved Magnolia House at Trilogy as soon as we walked in! The décor is clean and beautiful, and the atmosphere is so welcoming! The whole area is beautiful with great places to take pictures! Although the venue is somewhat out of the way, it is worth the drive. The ballroom has a lot of space and glass doors so the room did not feel stuffy. They're on site restaurant caters the events and they serve excellent food. We have eaten there several times, on planning trips and 2 weddings, and the food was good every time. Our wedding guests loved the food as well! They have a wide range of meal options!

It was a pleasure working with Erica, the venue's event coordinator. She is very pleasant and professional. Her work hours are not the basic 9 to 5 so that worked very well for us. She also corresponded with us on her off days! She worked hard to makes us happy. Erica also provided good references to vendors, without being pushy. We loved that Erica worked with our budget and fluctuating guest count.

This is one of the newer, hidden Orlando venues that is truly worth the money. They do not nickel and dime you. We would definitely recommend this place for a variety of events. We are so glad we chose this place to host the best event of our lives.

Dianne

Married on 03/22/2014

It was so great working with the staff at Magnolia House. They are definitely there to make sure everything is perfect on your wedding day. Erica J. is so caring and easy to work with. She always led us in the right direction when we needed to find vendors or needed guidance. All of our guests were blown away by the beauty of the venue and how elegant everything looked. They were also impressed by how delicious the food was. If you are looking for a new, vibrant, elegant, gorgeous venue then Magnolia House is for you. I couldn't have asked for a better wedding day. From beginning to end, it was perfection!

Jenn

Married on 12/21/2013

We had such an amazing wedding at Magnolia House. Everything was better than we imagined. The actual venue is beautiful and unique - an outdoor space was great for our cocktail hour and the ballroom was transformed for our wonderful reception. The beautiful architecture and unique location gave us perfect photo ops too! We loved the venue so much we also had our rehearsal dinner in Emma's Garden at the opposite end of the clubhouse. Aside from the venue itself, the food is absolutely delicious! Our guests were raving about it all night! Erica Jaze, the event coordinator at Magnolia House, was wonderful and very attentive to all of our requests to make our wedding perfect for us. She and the Magnolia House staff went above and beyond to make our wedding absolutely amazing. Definitely would recommend!

Brittany

Married on 10/26/2013

The Magnolia House at Trilogy was truly one of the best finds I have ever come across. The building and ballroom are freshly designed unlike many venues that have obnoxious patterning everywhere (you know what I mean)! They were very flexible seeing as I lived hours away and actually only visited the venue twice before my wedding. They have an amazing space with potential to do so many different looks. I'd recommend The Magnolia House to absolutely anyone. The value for the space is quite incredible and my big day there was quite perfect :)

Jennifer

Married on 07/15/2013

I recommend this venue to any and everyone, the Magnolia House is so beautiful and all the staff is fabulous! The food is some of the best I have ever tasted and they prepared everything I wanted for my wedding and rehearsal dinner. I could not be any happier with this amazing venue. Erica Jaze the event director is amazing to work with, she is on top of everything and there 100% to help you to prepare for an amazing day. You will not regret your decision to go with The Magnolia House!

Maya

Married on 05/25/2013

Magnolia House helped us to have the wedding of our dreams! The room set up was gorgeous and had all of our guests in awe. They worked with us in the most professional manner possible, and paid attention to every last detail. Everything throughout the night was organized perfectly and flawlessly. It allowed my husband and I to enjoy the night with our guests without any worry. They treated our wedding as if it was their own, and we truly could not have asked for anything more!



Derek

Married on 12/28/2013

The Magnolia House was a beautiful location with a very modern decor. Erica was a lifesaver when it came to helping us plan out all of the small details. The catering that they provided was delicious and priced extremely competitively. Overall, we both extremely enjoyed our experience at the Magnolia House and would highly recommend their services to any couple looking to get married.

Joanne

Married on 10/07/2018

Great Wedding Experience

Magnolia House at Trilogy is a beautiful venue and we loved having our wedding there. Ehko and the team were very accommodating and flexible with the various requests that we made and were able to get our questions answered when we had them. We do no regret our decision to have a Magnolia House wedding and would definitely recommend!

+ 2

photos

Magnolia House Weddings's reply:

Hi Joanne,
Your kind words are appreciated! Your wedding day is one we will never forget, and I'm excited to share your story with future couples. Thinking back, the ladies won the dance competition even though Jerry received the best gift of the night - YOU! Thank you so much for celebrating with us, and we look forward to serving you in the future.
Stay Blessed and Congratulations,
Ehko

Kelly

Married on 10/10/2013

We had our rehearsal dinner here and the location was great. We were able to get 20 adults and 5 kids seated for dinner with room for the kids to run around and the adults to socialize. It was a nice relaxed atmosphere before the big day.
Are you interested?
Send a message