Reviews
4.7 out of 5 rating
Quality of service

4.9 out of 5 rating

Average response time

4.3 out of 5 rating

Professionalism

4.7 out of 5 rating

Value

4.8 out of 5 rating

Flexibility

4.9 out of 5 rating
95%
Recommended by couples
Awards
71 User photos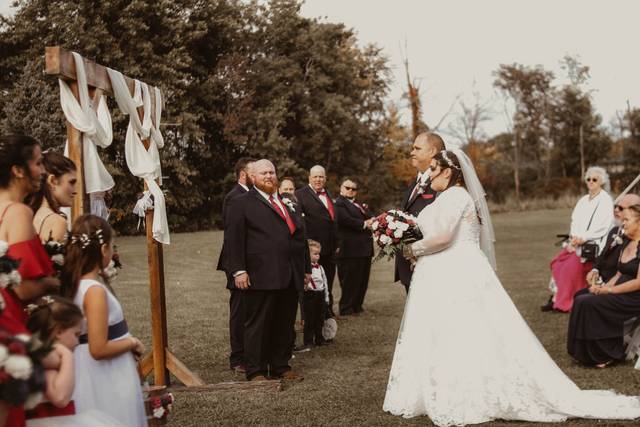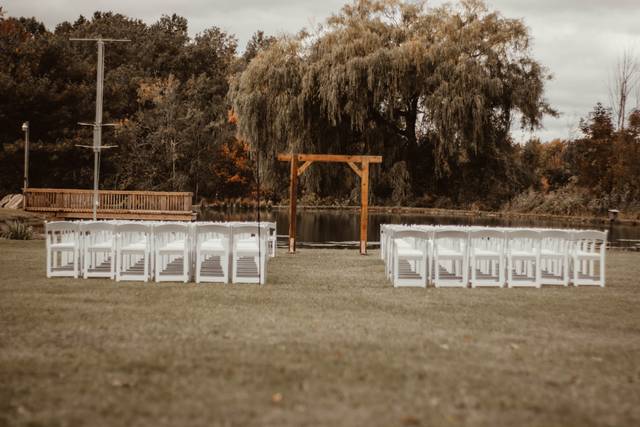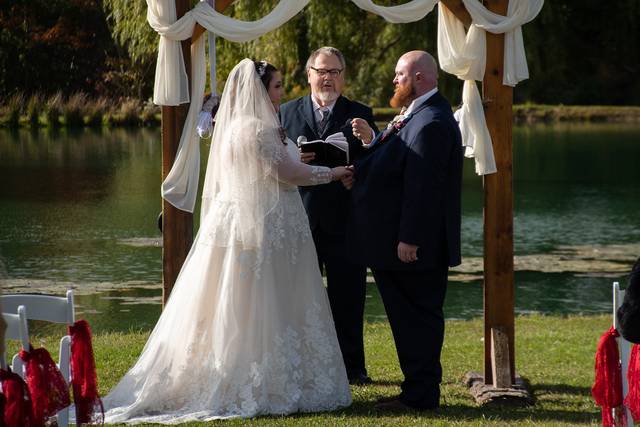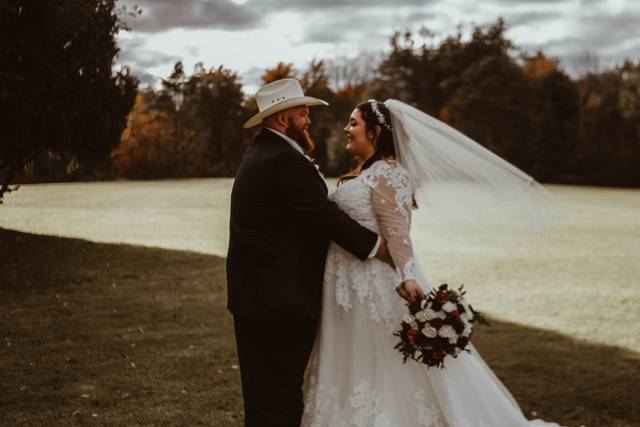 + 67

photos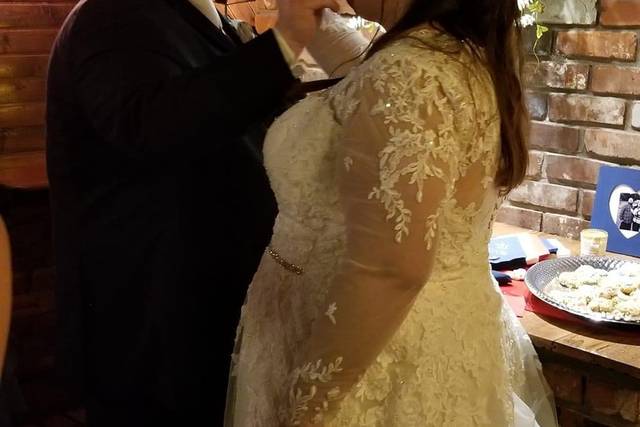 Adrianne H.

Married on 10/08/2022

Perfect! Would recommend to anyone

Absolutely beautiful venue with the sweetest staff that are sure to make your day perfect! The food was amazing and every guest was impressed at how beautiful the location is. Our wedding was a dream come true!

+ 16

photos

Emily

Married on 09/03/2022

Absolutely perfect!

We had our rehearsal dinner and reception at Madeline's and had the best time! We had about 80 guest attend. We chose the inside option although the outside was just as beautiful. Jessica was so accommodating and responsive to us. She was also very flexible with our plans. Being a very organized bride, she made it very easy to feel relaxed on the wedding day because I knew everything was taken care of. Everything on their end was organized and exactly how we wanted it! Everyone in attendance had so much fun!

+ 2

photos

Emily S.

Married on 06/04/2022

The Perfect Venue!

My husband and I had our wedding at Madeline's in June 2022. We 100% recommend this venue to anyone who is having a wedding! Pricing was very reasonable for what we wanted, which was amazing. Communication was always easy and fast. Jessica answered all of the questions that we had from when we signed the contract to the very day of the wedding. They were also so flexible! We changed our minds a couple of times on what we wanted, like renting the Airbnb last minute and they were SO accommodating! They made the process very stress free. The venue outside was absolutely beautiful in front of the large pond, willow trees, and gorgeous white tents. It was a great sunny day on June 4th and everything went so smoothly. And the FOOD!!! The lemon chicken was SO tender. They were cooking the food while the ceremony and festivities were going on so everything was SO fresh. The vegetables were amazing and so many of our guests told us how tasty the potatoes were. I cannot say enough great things about this place!! It was everything we wanted. A beautiful outdoor wedding of our dreams.

+ 17

photos

Are you interested?

Send a message

Kevin R.

Married on 12/09/2020

Rosenburg Wedding

The staff was great to work with. The food was excellent. Great all around atmosphere.

Gina M.

Married on 09/05/2020

Wonderful experience!

Madeline's was the perfect place to hold my daughters bridal shower! Jessica was so easy to work with and more than accommodating from using our own decorations to the menu! The pond view room was absolutely gorgeous! The food is delicious and the cost very reasonable! I highly recommend!!

Laura B.

Married on 08/06/2020

Rehearsal dinner

I have no complaints and I only heard good things from those in attendance. Considering we were in the middle of this pandemic, they handled all things well including having to reschedule.

Theresa

Married on 07/27/2013

Bridal Shower

We held a bridal shower at Madeline's and are very happy with our experience. We had a brunch buffet and food was delicious. The staff was friendly and helpful the day of and throughout the entire process. The venue is beautiful and the atmosphere was perfect for a shower. Having the shower at Madeline's made it a stress free day where we could enjoy celebrating the bride to be!

Katie

Married on 10/24/2022

No joke, this is the place to be!

The food, the customizability, the scenery, and the staff were all so wonderful! You can decorate the venue to your heart's desire, including bringing in your own desserts, decorations, and by moving the tables around inside the dining room to create tables as big or as small as you want. The rustic feeling both indoors and out pulls it all together for a homey, vintage, naturalistic vibe for your wedding day. The price is extremely reasonable, and the main price is from the food, which is well worth it (I highly recommend the stuffed mushrooms). The flexibility of the venue is out of this world, and I highly recommend it!

Caitlyn H.

Married on 03/26/2022

From the brides view.

While you're in full panic mode for planning a huge life changing day, they swooped in and helped relieve the stress. They helped set up, they worked with the dj, they worked with my needs and my now husbands needs. They were very kind but yet professional. They laughed and became a part of the wedding and we all had a blast. The staff busted butt! It was beautiful, it was perfect, the vendor was amazing over all and we had a place to stay that night rather than driving home. Although our wedding was expensive, it was well worth our moment of love.

+ 9

photos

Kristy A.

Married on 09/26/2021

Amazing Wedding Venue

Our wedding was September 26, 2021. Jessica worked with us to move the reception to the pond seating area the week of the wedding. Any questions we had were answered in a timely manner. The day went off without any problems. Services from staff members was fantastic. The food and drinks were exactly what we had wanted. We would recommend this venue 100%.

Karrissa F.

Married on 02/22/2022

Great Venue

We had a great experience at Madeline's the venue is beautiful and the staff were awesome!

+ 2

photos

Ashley K.

Married on 05/29/2021

Good venue for wedding

We had our wedding at Madelines on May 29th. We were supposed to have an outside wedding, but the weather changed our plans. We were able to move it indoors, within ONE day. They were very accommodating. The only issue we had, was the communication. It was sometimes hard to get in contact with them and they left during our wedding. I had to call the owner to get someone there to take our payments for the day. They set it up great, even though we weren't sure if we would have enough space. Another issue, we were told it would be open at 930am. No one was there to open. Took a few tries to get in contact with them to get the doors open, and then they did not have any tables or chairs set up. My bridal party and parents had to rush around to help set up and move tables because nothing was ready. They say there is no space fee for certain times, but once you start renting banquet tables, linens, and pretty much everything it adds up.
Food was very good, and friendly staff. I think they just need more experience in doing weddings.

+ 2

photos

Alexis S.

Married on 11/28/2020

Wouldn't Book Again

Booked this venue for my small, intimate wedding & it turned out beautiful and picturesque but i honestly wish i would have booked else where simply to avoid the day of issues they put on us. Waited weeks for email responses back from the manager, Jessica, which brought on enough pre-wedding anxiety. We were given permission to start decorating the outdoor ceremony area the day before the wedding. The owners knew my plan was to have an outdoor ceremony in the grass, we talked about it numerous times. When i get there, the whole yard was flooded; a shoe soaking mess. I go inside to bring it to their attention and am told "oh yeah, the yard floods around this time every year." Excuse me? If this was a known issue as he claimed it was, then why wasn't this brought to my attention months ago so i could change my plans? Being a bride getting married the next day, the amount of stress i felt because of this situation was tremendous. We decided to move the ceremony to their outdoor patio area. I was told that they would move the patio furniture that was in the way would be moved that night and that the inside would be ready for me as far as bringing up the correct tables and they would be set up by when i got there at 1030 AM to decorate. Fast forward to the next morning and not only is the patio furniture still not moved, the tables are not even brought into the room, let alone set up correctly, so i cant start my main decorating. Im trying to get an employees attention to get some help and every one is in the back just competely oblivous to the fact that we're even there. I call the manager, she doesn't answer. She eventually calls back, i explain the situation, and all she has to say is that it should have been done already. I respond with "Well I'm here at the time i told you i was going to be here and its not so what are we going to do about it ? I need this to be taken care of now since nothing was set up like it was suppposed to be. Its a busy day for me, im getting married, and i cant sit here and wait around for someone to decide they want to help out when its convenient for them." Why i needed to even explain this, i don't know. I was also told that the bar area where we were having the reception was going to be closed off to customers for the day. Of course, it wasn't. We had random people coming in and walking through the room while im trying to decorate what i can and having a ugly crying breakdown. Finally, the other manager comes to help us get the room set up and was actually very helpful throughout the remainder of decorating process and making sure everything ran as smoothly as possible from there on out. I left almost immediately after he got there because i was already late for my hair appointment and was stressed for time for the rest of the day. We started the ceremony half an hour late. I didn't get to see the room put together before the wedding. I went in competely blind. Its a good thing i have awesome friends that know what i like and know how to decorate because it looked beautiful and i was actually really impressed how it looked even better than i envisioned it would. The girls working the bar were phenomenal! So sweet and attentive. My guests loved the food too so the kitchen staff did a great job. The next day, my friends told me that Sean helped out so much after I left, trying to get everything set up, and i am so appreciative of that. I know that no wedding goes perfectly but i really wasnt expecting to run into so many issues because of the venue i chose. Maybe this venue just simply does better handling and prioritizing couples doing larger weddings. I really do hope for the sake of future brides looking to book here that my experience is an isolated incident but if you're aiming for a small wedding, i highly do not recommend booking your big day here.