Reviews
4.3 out of 5 rating
Quality of service

4.3 out of 5 rating

Average response time

4.2 out of 5 rating

Professionalism

4.2 out of 5 rating

Value

4.5 out of 5 rating

Flexibility

4.4 out of 5 rating
87%
Recommended by couples
49 User photos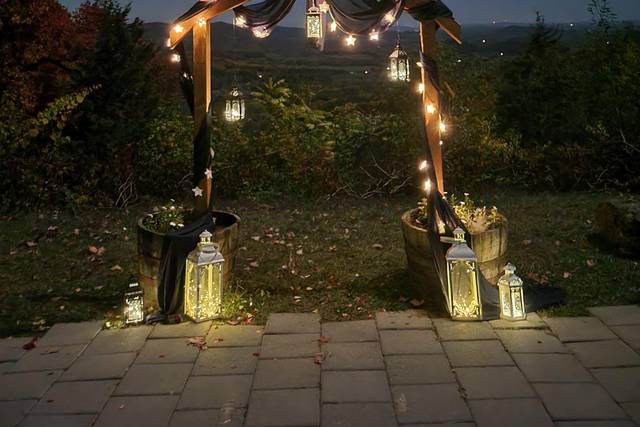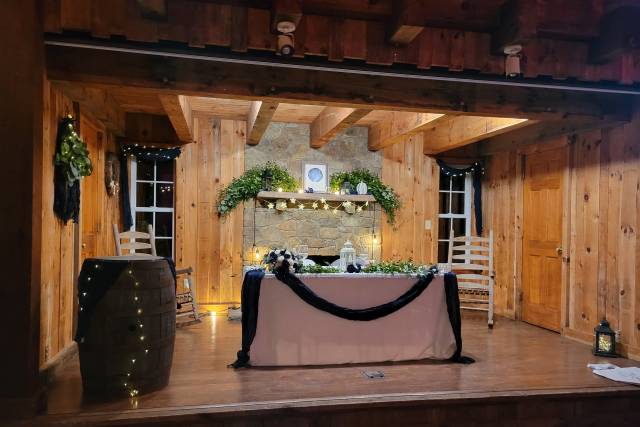 + 45

photos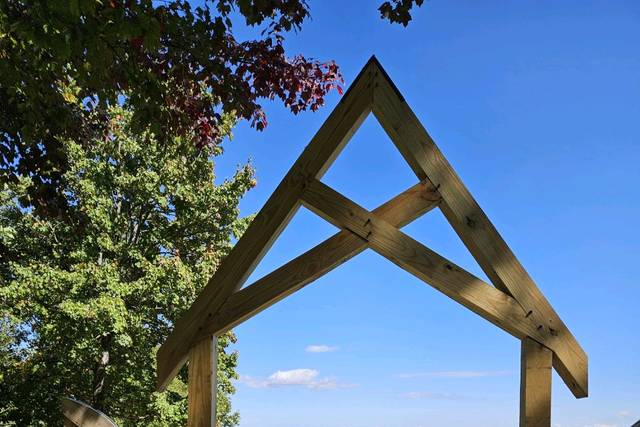 Jennifer G.

Married on 10/07/2023

Perfectly magical wedding venue

We loved everything about this venue and setting for our mountain wedding. We used the Pavilion location and opted for DIY decorations. The venue was beautifully rustic and perfect for our intimate wedding party. The staff were very helpful and professional. We visit often and will be back again soon!

+ 17

photos

Kai J.

Married on 07/11/2021

A Dream Come True

We had such a simple, beautiful wedding that was also very elegant with all the perfect touches!

Lydia Mountain Lodge & Log Cabins's reply:

What a Beautiful Bride and Gracious Groom! A perfect day was had by all and the staff were just glowing with compliments for your family and the entire over all atmosphere! We wish you many many years of wedded bliss and hope you will return to celebrate at Lydia Mountain every chance you get!

Lorrie S.

Married on 02/20/2020

Bride to be

The view, local, ambiance, staff, flexibility & prices are ALL amazing and exceeded our expectations!!! Can't wait for 2020💕

Are you interested?

Send a message

Madalyn

Married on 11/30/2019

November 30, 2019 Wedding

We chose to hold our ceremony and reception at the Barn at Lydia and I do not regret it one bit! Up until a couple of days out, we had planned on having our ceremony outside in the field then have the reception in the barn. However, the weather forecast was calling for rain through the day, so, we decided to have both events in the barn. I admit, I was skeptical at first about it, but the barn had ample room to have the aisle, tables, the bar and cocktail area, music, the wedding party, and chairs for the immediate family to sit up front, plus some! My mother decided to rent out the guest house directly in front of the barn for us girls to stay at the night before the wedding, for the guys to meet and get ready at, and for Tyler and I to come back to after the final send off. That was a great idea! The girls and I had breakfast in the kitchen of the barn the morning of, finished the little details, and headed to the upstairs area of the barn (the game room) and got ready up there. It worked out perfectly because I entered from the hall, and the opening of the barn door was the dramatic touch that added to the day. Tiffany was so great to work with from the day we decided on the barn to the big day itself. I would definitely recommend Lydia's to anyone I know.

+ 9

photos

Lydia Mountain Lodge & Log Cabins's reply:

Madlyn & Tyler,

It was our pleasure to host your beautiful wedding at Lydia Mountain Barn. We wish you both many years of wedded bliss!

Brianna

Married on 11/09/2019

LOVED Lydia Mountain

We had THE BEST wedding here. The views were absolutely incredible and the setting of the pavilion was just beautiful. We did have an incident where table cloths were left off of our order but one phone call and they were brought to us fairly quickly!

Ashlee

Married on 11/02/2019

Beautiful beautiful beautiful!

I got married at Lydia November 2, 2019, and it was absolutely georgeous. We rented the Pavillion and some cabins for the whole weekend. It was perfect. Lydia is very go with the flow, it was amazing because i could put my own little stamp on it. Best decision of my whole wedding was renting this place. Can not go wrong.

Nikki W.

Married on 07/06/2019

Easy-going barn venue, gorgeous location

This was the perfect spot for our wedding. We got married in the field, and had cocktail hour and the rest of the reception in the barn. It started raining at the beginning of cocktail hour, but it didn't come inside the barn even with all of the garage doors open.
We were able to decorate however we wanted, but honestly, the mountains and the lights were so beautiful, we didn't do much. Much more affordable than other similar venues, and the staff answered all of our questions in a timely manner.

Kate

Married on 06/23/2018

We LOVED Lydia Mountain! It was the perfect venue for us and our guests. We loved the freedom and flexibility to make the day anything what we wanted it to be. The setting was gorgeous and we took advantage of all the beautiful spots at Lydia Mountain! Lydia has a lot of beautiful cabins with hot tubs that our guests loved! All of our guests kept raving about how nice the cabins are and how beautiful our wedding site was at the barn. There were horses right next to our venue that we had some beautiful pictures with and children loved to feed. They had a lot of add ons that we could use and some great suggestions of vendors, but allowed us to pick who ever we wanted. We had an amazing weekend and I am so glad we chose to get married at Lydia Mountain. It was a weekend we will never forget and we look forward to coming back.

+ 2

photos

Anne

Married on 09/10/2016

Lydia Mountain Pavilion was the most beautiful venue for an amazing budget price!!!! The choice to have the Pavilion for your use from Friday to Sunday at 11 am was so convenient. My daughter had a Cookout for rehearsal dinner on Friday September 9, 2016. You can come early Friday morning and decorate!!!!! If you have forgotten anything, you have time to get it and finish up the last final touches. The Pavilion is not air conditioned, the kitchen is......once you put the sides of the building up, you get a great breeze, with the ceiling fans. The view for pictures is AMAZING!!!!!! We had games outside, cornhole, etc and a little photo booth. Everything was perfect. The one major thing I would suggest is if you rent the Pavilion and want to stay in one of the cabins that are close to the Pavilion, so you and your guests and wedding party can walk home that evening, MAKE YOUR RESERVATIONS AT THE TIME YOU RESERVE THE PAVILION, THEY GO FAST!

Theresa

Married on 07/09/2016

My daughter was recently married at the Lydia Mountain Chapel and celebrated her wedding at the Lydia Mountain Barn. The small stone chapel was absolutely beautiful. The barn is just a few miles away from the chapel making it easy for everyone to transfer to the reception. The barn is located at a beautiful location - the photographer was able to get breathtaking pictures of the couple, wedding party and guests with the mountains in the background. There was also a horse barn in front of the venue which was perfect scenery for the photographer to work with. One of the horses even accommodated the photographer by coming to the split rail fence to pose with the couple. The barn had several roll up doors which were perfect. We were able to open the doors and let the night breeze lend to the ambiance of the reception. My pre-teen and teenage nieces were all so inspired by the chapel and barn that they have decided their weddings will be at Lydia Mountain as well. My daughter had her fairy tale wedding at the chapel and barn. I highly recommend this venue!

Cassie

Married on 07/25/2015

We had our wedding at Lydia Mountain and had friends and family staying in 11 of the cabins and it was exactly what we wanted. We had the rehearsal dinner and reception in the pavilion and it was beautiful and private! They were so great to work with as I was constantly changing and moving things around and they took care of it quickly! We had a great mini-destination wedding with our friends and family. Loved it!

Felicia

Married on 07/05/2014

Great price for a wedding venue! GORGEOUS!!! The view was impeccable and breath taking! Tina and her staff were extremely hospitable and helpful! I whole heartedly recommend Lydia Mountain as a wedding venue for both the ceremony and reception! It is my husband and I's new favorite place and we can't wait to rent a cabin there for our one year anniversary!

Dawn

Married on 06/28/2014

I cannot imagine a more perfect place for a wedding than Lydia Mountain. The views are breathtaking. The kitchen is a caterers dream. The stage at the pavillion makes a perfect spot for a DJ to set up. We rented cabin 10 and 11. These cabins are very spacious and easily accommodated the wedding party. The cabins are close enough for the girls and boys to visit on rehearsal night, yet secluded enough to keep the bride and groom separate on the wedding day. The cabins, pavillion and beautiful views everywhere you look can keep a photographer busy for hours. I cannot think of anything that would have made this a more perfect place for my daughter to get married. Thank You Bruce "Buck" Shifflett for creating such a wonderful place! Thanks also to the staff at Lydia Mountain for everything that made this a perfect day for our family.

Julie

Married on 10/05/2013

I can't even begin to tell you how perfect our wedding day was! Lydia's is such a big part of us and our story that I couldn't have imagined taking this next step in our lives anywhere else! A special thank you to Tina for answering my million and one questions :) We really enjoyed our honeymoon at Mountain Paradise, and we cannot wait until our next visit to the mountain!

Heather

Married on 04/27/2013

My wedding was this past weekend at Lydia Mountain Lodge and Cabins in Stanardsville, VA., a hidden gem. It could not have been more beautiful or have gone more smoothly.

The venue is rustic and the staff was incredibly helpful. Tina and Buck were readily available to answer any and all questions in a timely manner (and I had a lot). Tina was flexible and helped me coordinate the booking of cabins for friends and family for the weekend. I showed up unannounced one Saturday to do some measuring at the pavilion and Buck showed up (after a call to Tina) to open the stage so I could take a look.

The price was right, too. We had use of the stone and wood pavilion both Friday and Saturday for a fraction of what other venues cost. Because we reserved the pavilion for both Friday and Saturday (we had an all-inclusive "I DO" BBQ there on Friday night), we got two hours of labor assistance from a Lydia Employee. JW was great. I had a task list for him and he knocked them out lickety-split. He was a huge help.

One of the unique aspects of this venue is that there is a full commercial kitchen available for use. My cake-bakers (my friend's teenage children) used is as did the caterers on both Friday and Saturday. It was a HUGE plus to have access to and use of the kitchen. We were able to store our white wine and bottled water in the refrigerator and the ice in the freezer.

We had the ceremony in the pavilion on the stage, served dinner in a 40'X60' tent adjacent to the pavilion on the grass, then dancing back in the pavilion. It was seamless and perfect.

Our guests LOVED staying in the cabins and commented on how amazing the property was. Many of them said they would definitely return for a weekend away in the future. EVERY cabin has a hot tub that is the perfect temperature. I loved soaking and relaxing in the hot tub.

My husband and I are planning on visiting Lydia Mountain Lodge every year on our anniversary if not more.


Hilary

Married on 10/09/2016

We had our wedding here last weekend.. and it was so magical. The venue is beautiful- we decorated it minimally with flowers and candles, but it did not need much. The mountain views were perfect. We were married right at dusk and the lighting was incredible with the sun just beginning to set behind us. We rented the pavilion for two days so we didn't have to clean the night of the wedding AND we had a family brunch in the venue the next morning. It was a great way to spend time with family that we were barely able to see during all of the beautiful chaos of the wedding.
The night before the wedding, a wind storm ripped through the area (Hurricane Matthew) and that morning the venue had no power and the pergola we were supposed to be married under was knocked over. Luckily, the kitchen runs on gas, so even if the power had not come back on, the catering crew would have been able to cook the food anyway! The Lydia Mountain crew was so helpful- they kept us informed about the power outage and fixed the pergola as soon as they could.
I think even with out power, we could have managed with candles and the fireplace. It would have been very romantic... but I'm also very happy for the power :) The venue easily supported the 150 guests that we had and the huge propane heaters kept us nice and warm on a cool fall night.
The space is very DIY friendly- BYOB and the Lydia mountain crew stays out of your hair. I felt like we had total reign over the place and were able to make our own decisions- no strange regulations. The caterers were able to use the commercial kitchen, they did bring up extra grills to cook on though. We were also able to rent the table cloths through Lydia mountain which was great! They were all there ready for us on the day of.
I can't say enough about Lydia Mountain. Great Cabin accommodations for my family and friends, kind interactions with the staff and I would do it all over again here if I could.
Hilary (& Matt!)

Megan

Married on 04/20/2013

This is a great venue for an outdoor wedding! The cabins are excellent, clean and have great amenities like full kitchen, hot tubs and more. The pavilion is a great venue for a rustic outdoors feel. We also were able to choose where on the grounds we would like to have the ceremony and we chose a spot with a great mountain view. In the spring the dogwoods and redbuds decorate for you. Upon request they mowed the area we wanted to have our ceremony since it was not their typically used spot. We also got to invite our guests to go mountain tubing the morning before the wedding which was a big hit with our guests who stayed the weekend in the cabins. I felt that Tina (the property manager) was friendly and professional. She answered our many calls, allowed us to come to the property multiple times for pre-wedding planning and quickly returned our calls. I would recommend calling vs emailing for a faster response time. The rest of the staff was just as friendly and helpful. It was the perfect place to have an outdoor ceremony with an "indoor" reception, we also had yard games and they provide wood for bon fires for s'mores. It was awesome!!! my husband would like to add that he took his groomsmen on an ATV tour the day of the wedding and they had a GREAT time!

Megan

Married on 04/20/2013

I recently got married at Lydia Mountain Lodge and I LOVED IT! The spring is a beautiful time to get married, the dogwoods and redbuds were in bloom and decorated for us. Tina, the manager, is very responsive and allowed to us to come to the property on several occasions for pre-wedding planning. I would recommend calling instead of email for a quicker response time. The rest of the staff was also very helpful and friendly. We opted for the 2 hours of mountain tubing the day of the wedding and it was a BIG hit! The cabins are very nice and clean and all of our guests who chose to rent a cabin loved them. One thing to note there is no ice maker, so bring ice! We were able to choose to get married anywhere on the property and the staff was nice enough to mow the area with a mountain view that is not typically used as their ceremony site for us. The outdoor area is gorgeous and the pavillion makes for a great indoor venue as well. We used the heaters and our guests were kept comfortable. We also were able to build a fire with wood that the property provides for our guests to make their own smores and we used the lawn next to the pavillion for yard games like cornhole and ladder ball. All in all if you want a venue with a laid back feel and beautiful view with friendly staff this is the site for you!

Anna B.

Married on 07/30/2022

The Pavilion was a fantastic DIY venue

We rented the Pavilion for a Friday and a Saturday in July. With the big caveat that this is an entirely DIY venue, we (and our guests) had a great experience. The location is gorgeous and the facility is EXACTLY what we were looking for: we reserved all the lodge rooms and numbered cabins and so about 70 of our guests were able to stay on site with us, giving it the summer camp feel that we were going for (while still providing comfortable sleeping arrangements for everyone!). Our guests raved about the ceremony location and the themed lodge rooms! The open airiness of the Pavilion also helped alleviate concerns about Covid. The Pavilion is perfect if you want a very hands-off, bring-all-your-own-stuff, do-whatever-you-want experience. (We even had to make all the room assignments and collect the money from all of our guests for the rooms/cabins, they wouldn't do that for us.) That said, I found Tiffany and Tina to be very responsive and they patiently answered all our questions leading up to the weekend. When we arrived, the freezer in the kitchen was broken so we called them and they immediately brought a brand new (!) freezer for us.
Downsides were the clouds of gnats that followed us everywhere outside (though mercifully they didn't cross the threshold into the Pavilion) and very slow service at the restaurant.

Elizabeth G.

Married on 07/09/2021

A Wedding to remember

I had my wedding on September 19th 2020 at Lydia Mountain Lodge. The staff was so incredibly helpful before, during, and after the wedding. They had the entire event hall set up to my specifications by the time I arrived on Friday and they worked the whole evening to make the wedding perfect. Even had the event hall cleaned up the next morning before I woke up. They were attentive to detail, flexible with me during the pandemic, and did everything they could to make my day perfect. From having rooms to host the entire bridal party the whole weekend, to an amazing "glam room" that myself and the bridesmaids could get ready in, it was a perfect day. I wouldn't change a thing.

Emily

Married on 10/03/2016

I love this venue! The views are absolutely breath taking! We got an excellent deal having our wedding on a Monday, we got the pavilion for 2 days/2nights along with a cabin. I read many people didnt like that they email or text, but thats my preferred form of communication and they are quick to email you back. They have almost all the rentals you need and they are a deal! My wedding is 2 and a half weeks away and I just can not wait!!

Rachel

Married on 09/12/2015

We were searching for a do it yourself venue with enough lodging for our 100 guests in the mountains - and Lydia was exactly that. We were able to hold events in the Pavilion all weekend, and it was such a beautiful and intimate way to start our marriage. The cabins were cozy but modern. We definitely would recommend Lydia to anyone looking for a relaxed and personal wedding!

Lydia's is a beautiful location! The scenery is amazing and set the perfect back-drop for my wedding. When reserving the venue it is set up like an a la carte menu. You can buy/rent almost anything you want. You also can have as little as you want. The management is pretty responsive and are good about answering questions. It was an overall great venue that was a great location for the perfect day.

Samantha O.

Married on 10/27/2023

Great Value For What You Get - But Very Hands-Off

Lydia Mountain Pavilion is a beautiful venue, and as a DIY venue the price is fantastic. It gives you a LOT of freedom to do what you want - but that also comes with some downsides, of course. Previous weddings stole lighting and some of it was not replaced. You don't get priority service from the venue staff. Information was a little iffy - they were unclear about parking, for example, but that ended up working out fine because our guests basically parked wherever and there wasn't an issue. My biggest complaint is that the arch fell apart and they replaced it with one that looked completely different without telling anyone - not a fun thing to find out the morning of your wedding!
But overall, for the price, freedom, and amazing setting of the venue, it was worth it. Our guests loved being able to rent the cabins nearby and many turned it into a mini retreat for themselves. Our POC Josh was generally quite responsive and helpful - but they should consider hiring more staff to help him because he is very overwhelmed. Our wedding was stunning though and we got so many compliments. I'm glad we chose this place.

Lisa

Married on 09/16/2017

I recently had my wedding at lydia mountain last weekend in the pavilion. As a bride I can say that this venue is beautiful and allowed me to create my perfect DIY alacarte wedding with the food and drink servings and decor of my choice. That was the best part. Be advised though that it really is a do it yourself and staff here does not really help you with anything unless you pay them an hourly rate to send helpers to do so. The coordinator Tina was overall very helpful although check for honesty when you book because I was shown and advertised that all the cabins within walking distance of the pavilion were able to be utilized for family and friends and getting ready. I booked this venue a year in advance and immediately asked for a hold on all cabins within walking distance to the venue and was told they were already booked. They had rented them all out to the bride Using the barn for her wedding and falsely advertised I could have them and they were available when they were not. I had to drive 15 minutes up and down the mountain to get to the venue itself from the other cabins they had available which is fine for family but not a bride who is getting ready on a time crunch. Overall though this venue was gorgeous and my photos are amazing. As a couple who saved and searched for the perfect venue for 2 years and paid for it ourselves I would suggest you bring someone else with you when you go to book who has booked a wedding before just to make sure you are advertised to correctly. Again, overall though I couldn't have asked for a more beautiful wedding. They get 4 stars from me!
Are you interested?
Send a message