140 Reviews
Recommended by 99% of couples
Quality of service

4.9 out of 5 rating

Average response time

5 out of 5 rating

Professionalism

4.9 out of 5 rating

Value

4.9 out of 5 rating

Flexibility

4.9 out of 5 rating
87 User photos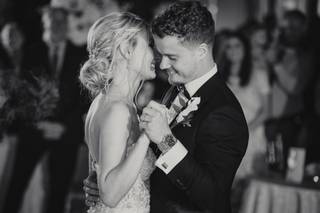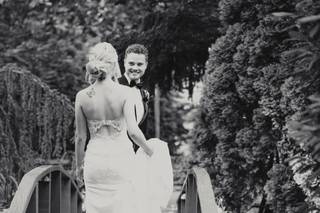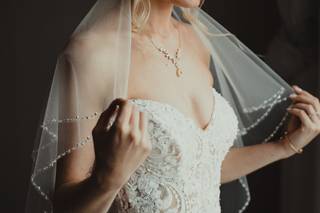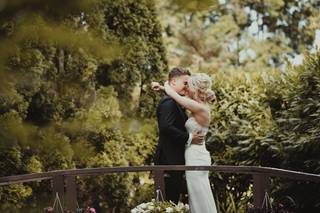 + 83

photos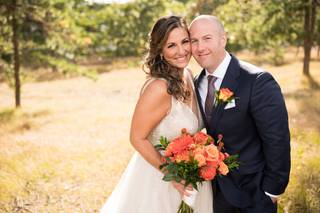 Rebecca H.

Married on 07/23/2022

Thank you Lotus Photography!

Lotus photography (Zelin and Angelo) did an amazing job capturing our special day. Zelin and Angelo were so easy to work with and constantly made us laugh and smile (which makes for great pictures). They were cheerful and experienced with the venue. They were super receptive to any requested pictures and even got me a fan outside because it was so hot during pictures. Thank you Lotus Wedding Photography Team!

Krystyna M.

Married on 07/16/2022

Amazing photographers!!!

Lotus Photography was an extremely professional and responsive company to work with for my wedding photography. They helped us every step of the way & answered any & all of our questions throughout the process. The photos came out even better than I ever could have imagined and all of our family & friends were so impressed. The photographers the day of the wedding were very knowledgeable, professional & patient. 100% recommend Lotus for your special day!!

Sabrina G.

Married on 04/10/2022

Amazing!!!!

Lotus photography was absolutely amazing! Justin was great to coordinate with and answered all of our questions. Anthony and Albert were our photographers and every single picture we were in awe of! We couldn't be more grateful to have had the pleasure of having these two photograph our wedding. They've given us memories for a lifetime!!

Are you interested?

Send a message

Tiffany D.

Married on 03/26/2022

Book lotus - amazing!

Absolutely amazing!!

From the moment I spoke to both Justin & Amanda, I knew this was the photography company that I wanted for my wedding. I love the family-owned, intimate feel of everyone that works there. Justin shot my engagement shoot - there was a hurricane along Northport Harbor July 2021 and his upbeat personality made standing in the rain and wind all worth it!

For my wedding, I had Justin & Zelin. INCREDIBLE. They were there, but not there!! I didn't notice them once at the church!
They captured the most fun, candid, and posed photos of everyone at the party, every detail, and every type of photo of me and my husband. Plus, it rained on my wedding and we had so many laughs taking the pictures. Of all my requests for family photos, I had a special one to me, which was me holding a picture of my mom who passed away. They made the moment so special and captured such a beautiful memory I'll always have from my wedding day. Book Lotus!

Janine T.

Married on 10/17/2021

Gorgeous photos

Everyone at Lotus was a PLEASURE to work with! Justin and Amanda, the owners, are very responsive to emails and phone calls. Zelin, our photographer, was AMAZING! He and Anthony, his assistant, had us giggling all day and they made us feel very comfortable. We are extremely happy with the photos! I cannot recommend them enough!

+ 6

photos

Jayme D.

Married on 10/15/2021

Absolutely Amazing Experience with Lotus!

Working with Lotus was a dream! They are highly communicative, incredibly knowledgeable, and extremely professional. Planning and executing a wedding during a pandemic is very stressful, but having Lotus as our photo/video partner really made things much easier. We set a timeline way in advance and day of, everything was insanely smooth. In fact, we were early! Most of all, if you're going to spend the day with team, make sure they're easygoing and fun. Thank you Justin, Amanda, and the rest of the team! You made our day!
We received the photos in the timeline we negotiated and they are more than I could have ever hoped for. If Lotus is available for your event, book them!

Geselle G.

Married on 09/29/2021

Amazing Experience

Very nice, well oriented customer service, answered all questions needed.

Loren F.

Married on 08/07/2021

Fabulous Experience

Justin and his team were truly incredible. They helped my August 2021 wedding effortless, beautiful, and so much fun! He did a great job creating the shots we were looking for. They kept us on schedule and really captured the emotion behind each moment. The whole day was captured beautifully and I highly recommend Lotus Photography!!

Gina S.

Married on 06/12/2021

The best!

We hired Lotus Wedding Photography to capture our day and preserve our memories for eternity…Justin and his team are professional, friendly and really enjoy what they do! They made it fun to have your picture taken and we had a lot of laughs! At Justin's recommendation, we chose to do a "First Look" prior to our ceremony and it was the best decision we could have made. The timeline put together for us allowed us to not only get a lot of important photos out of the way, but we were able to enjoy our wedding! A wedding that we worked so hard to plan and we did not miss a single second of it! We are looking forward to seeing the photos and video and are excited to re-visit our big day! We are truly lucky to have found Lotus and if you are still looking for photo/video for your wedding, give them a call! They are not only TALENTED, they are wonderful people to work with!!!

Gina & Anthony
6/12/21

Casey B.

Married on 04/03/2021

Fun and Easy Going!

BOOK ASAP! Justin and his team were the best people to have around on our wedding day! We have never been in front of a professional camera/video before, so we were a little nervous from the start. But Justin and his team instantly made us comfortable- we were laughing all day. They were also super relaxed all day; I never felt pressured to take an excessive amount of photos, and felt totally comfortable asking for specific photos that we wanted. We already received a few photos from the day and can not wait to see all the rest! Justin and his wife, Amanda, were always very easy to communicate with throughout all of the planning, which is a major plus too!

Krystal A.

Married on 11/27/2020

All I Can Say is Wow!

All I can say is wow! Run, don't walk to book Lotus as your wedding photographers. Justin and Amanda were an absolute pleasure to work with and that is coming from someone who has to deal with the stress of having a wedding in the middle of a pandemic. We were originally supposed to have our wedding in November, but decided on a whim to move our wedding to an outdoor July wedding because of all the new restrictions. I called Justin less than two weeks before the new date we selected and he said no problem and personally photographed our wedding. It was an extremely hot day, everything was outside and on top of that our reception was met with a torrential downpour of rain. Despite all of that, Justin and his assistant Brent produced the most amazing wedding photos my husband and I could have asked for! There are a couple of one of a million, priceless shots they took of us dancing our first dance in the rain, with lightning in the background that are spectacular! All of our guests and anyone who has seen our photos have commented how beautiful they are. They were complete professionals and we are so glad we booked them for our special day. It might not have been the day that I had envisioned when we were planning our wedding, but the incredible photos they took will give us a lifetime of happiness. Justin is amazing and made us feel so comfortable because he's so easygoing and funny. We will definitely be booking Lotus again for all of our milestones. Thank you guys so much for everything

+ 2

photos

Christina R.

Married on 11/21/2020

Amazing Experience with Lotus Wedding Photography

Amanda and Justin made this a great experience from the beginning. They were always so responsive, and they were very understanding when we had to move our wedding due to Covid. We were even able to keep our original photographer James, who we selected by looking at his portfolio.
On the day of, our photographers James and Dave were absolutely incredible. James kept me and my husband laughing the entire time, which was great since it was freezing outside when we were taking our portraits. Dave was working the crowd on the dance floor and paying special attention to the moms, which was great. We decided to take group photos of our large families during the reception, and I was very worried this would take a very long time and that they would miss a lot of the fun. But James and Dave worked as a team to ensure this went quickly and smoothly. Dave gathered everyone into the room, James directed the positioning and took the photos, and they both worked with my venue and coordinator to bring the family groupings in and out quickly. I had thought this would take half an hour, and we were completely done in 10 minutes.
One of the main reasons I chose Lotus was this photo I saw that they had taken at the Vineyards at Aquebogue, my venue. It's a bride and groom kissing at night, in front of the entrance, with the most beautiful backlighting. We replicated it towards the end of the evening, and James showed me and my husband a sneak peak of it on his camera. Both of us were in tears at how beautiful it was. And that's just one out of the hundreds of photos that were taken at our wedding. I am beyond thrilled that we were able to work with Lotus Photography – a company that goes out of their way to make you feel special.


Elizabeth Z.

Married on 10/29/2020

Speechless!!


Going into my wedding I knew photos were going to be one thing I was really particular about. I wanted a really high end specific look and I was hoping to find it for a price that wouldn't break the bank. I came across lotus and was absolutely floored, looking at a lot ( and I mean a lot ) of photographers before stumbling upon lotus I noticed everyone had that same generic feel. The other companies I looked at all had the same poses, and pictures as the last. You could feel and see the lack of creativity in everything and when looking at these photos you assume they would be the best that these companies have to offer. Lotus had such an extensive beautiful gallery of photos. Each photographer different from the last offering a wide range of styles.
After looking at just a few of their pictures I knew, even before meeting them, that they were the one. I met with Justin (who is one of the nicest most down to earth people I've ever met), we talked about my vision, my wants, his journey in starting the company and so much more.
He explained how we could pick our own photographer based on their individual portfolios, and we booked him for our wedding and for a follow up shoot after as well (This is the best decision any bride can make !!). The company was not only great on the end of photography but worked with us every step of the way as our wedding was pushed back 3 times due to covid. They were always quick to answer and made sure no matter the change they would be there on the big day.
The day of the wedding Justin and his team were awesome, not only there just to take pictures but we genuinely had such a great time talking and laughing with him. He wasn't just a photographer at my wedding but will forever be engrained in my memory . After the day of our wedding we decided to do a follow up photoshoot to capture some more of those beautiful, longing , editorial moments I wanted so badly. Justin was great at suggesting some of the most beautiful venues as options for our follow up location. That day was absolutely spectacular and we got some of the most amazing, beautiful, memorable shots, LADIES I MEAN IT JUST DO IT! The follow up shoot, like the day of the wedding was filled with lots of fun, laughs, and truly amazing pictures. I hope whoever makes it through this review just books them, they are the choice for every bride. With a wide range of photographers and styles they have someone for everyone, they are affordable, they are the sweetest people.




Diana G.

Married on 10/17/2020

Wedding Photographer

Justin from lotus photography went above and beyond to make my wedding a special day. I would highly recommend their company to everyone. They were professional, personable, and assisted me with all my needs. Highly recommend.

Danielle G.

Married on 07/18/2020

Excellent experience

Amazing amazing experience. My fiance and I loveeee our photos. James made us laugh so much that it translated so well into our photos. We cannot wait to share our photos with our loved ones. We also switched venue locations the day before our shoot and Amanda was so accomodating and responsive. If Lotus did destination weddings in the carribean we'd definitely choose them. So happy.

Sarah F.

Married on 05/22/2020

Out of this world photographer!

We chose Lotus Wedding Photography because we were so impressed by the pictures on their website - and the variety of styles they were able to capture! Kellen was our photographer and we could not have been happier with his talented service. He was super accommodating, professional, and friendly. Kellen helped us pose, made us laugh, and was patient with all of our requests. It was obvious that he had taken time to look over the Pinterest page I had shared with Lotus and he took the time to ensure we got the style of photos we were looking for. I have not gotten our pictures back just yet, but I am very excited to see his work!

+ 3

photos

Reena K.

Married on 01/12/2020

Amazing artistry and professionalism!

We are so glad we chose Lotus as our wedding photographer. Their professionalism, attention to detail, and beautiful photos made it so easy to work with them and they captured such amazing memories that we will cherish for the rest of our lives. We had a wonderful engagement shoot with James, who helped us look natural and have fun throughout, and our happiness shines through in our photos. For our wedding day, we had Vince and James as a team. Vince stuck to me throughout the day and did a great job capturing the candid joy and moments of the day. James took artistic shots and helped coordinate our poses. Both of them played with light, angles and the different areas throughout our venue to create a holistic album of photos and video footage. Overall, the Lotus team was an absolute pleasure to work with and I would recommend them and their talent for any bride!

Nicole D.

Married on 12/10/2019

Professional and Family Vibes

The team was Phenomenal from presentation when we booked , to leading up to our big day ( with communication) and then the flow of the wedding day couldn't have went better. Our pictures came out stunning as well as the trailer . We love you lotus !!!

Sara A.

Married on 12/01/2019

Masters of their craft

If we could give 10 stars, we would. Unfortunately 5 is the limit.

Justin's entire team was absolutely phenomenal. We got married at Stonebridge in Smithtown, NY and Justin and Z knew exactly how to perfectly capture the vibe we were going for and planned out the entire day without having it feel like a chore. Before the wedding, Amanda helped us plan out the timing of everything so we wouldn't be stressed out and everything could happen naturally.

Z went above and beyond to make our bridal party feel comfortable and by the end of the night, Z (camera) and Philip (videographer) felt like close friends moreso than a vendor team. So many of our guests raved about how comfortable they felt and how many great shots they came up with. Indoor shots, outdoor shots, they even used the weather (it started raining / snowing) to their advantage and got some absolutely stunning shots of us kissing in the snow under an umbrella.

We could not be happier with Lotus Photography and would highly recommend them to anyone getting married or having a special event. They are beyond professional - they are truly masters of their craft.

Thank you Justin, Z, Philip, and Matt for making our special day unforgettable.

Sara & Brett Rosenfeld

Ally

Married on 11/30/2019

Amazing experience so far

I hired Lotus for my upcoming November 2019 wedding based upon the great reviews on Wedding Wire. Although my wedding has not yet occurred, I could not be more happy with them! We chose Zelin as our photographer and he came out to do our engagement shoot. He was so nice, easy to work with, and he made the experience fun! The photos turned out amazing and I can't wait for him to shoot our wedding!

Allison A.

Married on 11/15/2019

So Incredibly Happy With Lotus!

We just got our full set of photos (all 1700 of 'em!) and videos (trailer, full edit, raw footage) back from Lotus and could NOT be happier. From the moment my husband and I met Justin we knew we had to book with the Lotus team -- he was super responsive, professional, personable and patient. We had a lot of questions and he took the time to answer them all and made us feel really comfortable and clear with the whole process. Unfortunately Justin wasn't free to shoot our wedding day but we had Albert, Zelin & Philip doing photography & video. Both came out AMAZING. They did such a perfect job capturing the essence of our day and made everything fun and enjoyable; not daunting. It was so important to me to not only enjoy my wedding day, but have a way to re-live it over and over again. I'm SO glad I have such amazing photos and video to do so. Book these guys!

+ 3

photos

Amanda

Married on 11/08/2019

Such a pleasant experience

Zelin and his assistant (I forgot his name 😣) were amazing. It was almost as if they just fit right in with our family and friends. They always kept their cool and just really made everything a pleasant experience. I'm so happy with everything ! I can't wait too see our photos! I can't even express how wonderful Lotus Wedding Photography was throughout the entire process.

Amanda M.

Married on 10/20/2019

Thank you! Thank you! Thank you!

Words can not do justice to how grateful we are to have had the Lotus team for our wedding day! From the second we walked into the studio and spoke with Justin we knew this was the photographer for us. Justin and Amanda were so accommodating and helpful through our entire planning process. The engagement shoot was the preview to our wedding day with the unique and intimate photos we received. Our family is still talking about our beautiful save the dates! Then when we met Chris at our final appointment we knew he would fit right into our wedding day as our second photographer! The day of went so smooth, the Lotus team made sure we got all of our outdoor photos even though Mother Nature was not being too cooperative, they even pulled us out to get some rain shots which I can not wait to see!! There was never a time we felt rushed, we even got to attend our entire cocktail hour. Not to mention they kept us laughing the entire day! They made everything so seem less, to say they did a great job would be an understatement. Justin, Chris, Walter and Wilfredo were absolutely amazing and we would highly recommend Lotus for any occasion. Thank you so much for you professionalism, insight, patience and for being a part of the absolute best day of our lives.

The Gelsomino's

Bartolo G.

Married on 10/20/2019

Very Transparent, Honest & Upfront!!!

We sat down with Justin & within 5 minutes of him speaking my fiance and I knew we wanted him to shoot our special day! There was no pressure with signing a contract or leaving a deposit. He was very honest about pricing even suggesting where we can cut to save money! Quality of a photographers work is very important but I also felt Justin has a rare quality of relieving stress on a bride's special day! We felt for the quality of work and what Lotus is providing is more than fair. I highly recommend Lotus Photography for your Wedding day. Thank You Justin for making this process that much easier.

Cassidy

Married on 10/12/2019

The Best Wedding Photography Company on LI!

I cannot put into words how INCREDIBLE our experience with Lotus Photography was throughout our entire Wedding journey. When my husband and I first met with Justin, he already had a slideshow prepared of a wedding they shot at our venue, to show us the kind of photos we could take. He was funny, sincere, kind, and very accommodating. His passion is photography, and it truly shows. Amanda is sweet and friendly, and was always quick to answer any questions we had. As for the PHOTOS! I cannot say enough amazing things about Zelin, Tiffany, and Patrick, our photography dream team. They went above and beyond to capture beautiful shots that we will cherish forever. Z is so funny and so easy to work with, and his photos are literally breathtaking. Our Wedding was held at a waterside venue – Tiffany rolled up her pants to walk in the water to get a shot of my Husband and I's reflection! Above and beyond is an understatement. We had about 35 people in our Wedding Party, even they complimented on how awesome the Lotus team was! I would not recommend anyone else but Lotus Photography!!
Are you interested?
Send a message