79 Reviews
Recommended by 100% of couples
Quality of service

5 out of 5 rating

Average response time

5 out of 5 rating

Professionalism

5 out of 5 rating

Value

5 out of 5 rating

Flexibility

5 out of 5 rating
63 User photos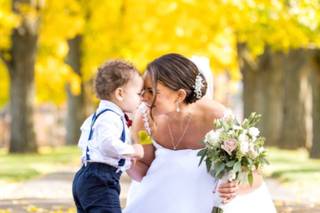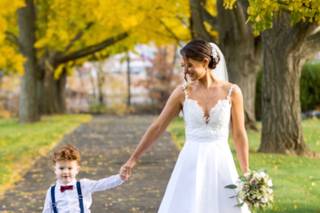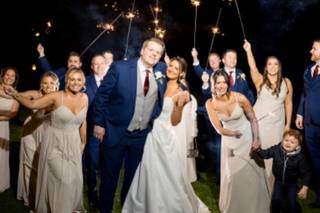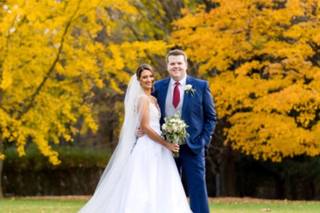 + 59

photos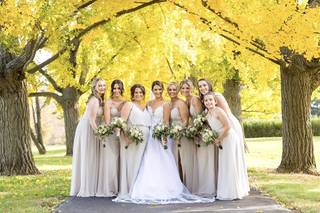 Alissa W.

Married on 12/17/2022

Amazing wedding photography experience!

Lora is absolutely amazing. She made the whole experience so light and fun, she helped us map out the day, went above and beyond (came with us to the venue to plan our photos in advance of the wedding day) and - best of all, her final photos were gorgeous. She had such an artistic eye and did a wonderful job capturing beautiful moments, both staged (by her) and ad hoc. Couldn't be happier with the experience or the final product.

Erin

Married on 07/30/2022

Truly magical

Lora is amazing! I grew up with a photographer as a father and had very high expectations for our wedding photos. I didn't want all our pictures to be cookie cutter and traditional. We got married in Old City and at a beautiful venue which I wanted to highlight. Lora saw that vision and made it come to life, including those intimate moments and looks. The pictures she took blew even my wildest expectations out of the water! I am in awe of how she was able to capture our love, happiness and joy, not only with us but also our guests. On top of being a true professional, Lora is a great person, which is important when you spend all day together, she knew how to make sure we looked our best in all the pictures.

Megan

Married on 06/25/2022

Highly recommend!

Let's be honest…planning a wedding is super stressful! Lora really helped us in reducing that stress level preparing and day off. The pictures were beautiful and very creative. Highly recommend Lora for any occasion to help capture the day.

Are you interested?

Send a message

Kasie S.

Married on 12/31/2021

11 out 10! I highly recommend her!

I can't recommend Lora enough! She kept us positive and really worked with us through covid rescheduling, and when our day finally came her passion for her craft was really exciting to witness. Lora will crawl on the floor, climb on furniture, or squeeze into an uncomfortable space just to capture the perfect shot. My husband and I are both artists, so we chose her because she has a creative eye that makes every photo a piece of art and not just a posed point and shoot picture. Not to mention she handled our very hard to handle bridal party and family very well! Book her you won't regret it ☮️

Jaclyn G.

Married on 11/20/2021

Lora is a dream to work with - book her now!

Lora is a dream to work with - book her now! From the moment I met Lora, I knew I wanted her to capture our wedding day. She is fun, lovable and full of life and laughter. Planning a wedding during a pandemic had its challenges, but Lora was there every step of the way and was always willing to jump on a quick call to calm my nerves. Lora and Lexi were more than photographers on our wedding day, they were friends who helped the day carry on effortlessly. They made my husband, our bridal party and our whole family comfortable (and that is not an easy task). Everyone loved them the day of and we love Lora even more after seeing our wedding gallery. I'm forever grateful for the time and energy Lora put in to give us such beautiful pictures

+ 4

photos

Britt F.

Married on 10/16/2021

Couldn't be happier

Sometimes the universe has a funny way of bringing the right people together. Lora came recommended to us from another photographer. After scrolling through her colorful Instagram page, I knew it would be a perfect match! She was very personable and radiated positive energy. Her advice/guidance regarding the wedding day timeline and things that we could potentially leave out was extremely helpful. She showed up on the day of with rainbow accessories and they cemented our bond. (I'm obsessed with rainbows which includes my rainbow bouquet and socks for day of). We felt very comfortable with her and it was like having your picture taken by an old friend. She was never pushy or forceful. She made sure we got the shots on our list and even suggested some others that will make for special memories. I don't know how many people are willing to go out in the rain without an umbrella to get a shot, but when she suggested it we said hell yeah. We couldn't be happier that we were able to work with Lora!

Kristie K.

Married on 10/15/2021

No Other Option

Even before we were even engaged we knew when we got married Lora was going to be our photographer. Everything she does is with her all and you know the result is going to be amazing. Her bright and bubbly personality will make you feel comfortable and she's your biggest cheerleader which makes for a great picture.
Lora will do anything to get the right shot. At our wedding she stood on a questionably sound railing over a pond to get the perfect shot. We opted to get the second photographer and it was well worth it as we had someone to photograph both bride and groom the day of the wedding and all the photos were amazing. You will not be disappointed and you'll want to make up any excuse to get photos taken just to hang out with her.

Katie S.

Married on 08/14/2021

Fantastic Photographer!

We highly recommend Lora for your wedding photos! We had a fantastic time working with her -- she was extremely flexible and thoughtful, and she accommodated exactly what we wanted for our backyard wedding. We could tell she truly cared about making it the perfect day for us. Lora is also a wonderful person, and you can tell that she loves her job and makes it fun for everyone involved! She took beautiful, vivid photos, which are a fantastic way to relive the day! Lora was recommended to us by a friend, and we will certainly keep recommending her to anyone we know getting married in the area!

Kaitlin

Married on 08/13/2021

Absolutely loved our experience with Lora

I first met Lora when I was a bridesmaid in a friend's wedding that she was photographing....and knew immediately that I wanted her to be part of my wedding day too. Her energy, enthusiasm, and passion for telling your story is unparalleled. We couldn't be more thrilled with both our engagement and wedding ceremony photos. She was also incredibly understanding and flexible as we rescheduled our wedding several times due to covid - so we are excited for her to photograph a third time for our reception this summer!!

Aashika S.

Married on 07/24/2021

Amazing, Professional, Talented, Fun!

Lora was an absolutely home run for us! We were SO lucky to have her be our photographer for our wedding, We have never worked with a professional photographer ourselves before (not even for engagement photos), but have been in plenty of our friend's weddings where the photographers have just not had the right personality or were very unorganized and it really dampened the whole mood of the wedding. Lora was leaps and bounds better than any of those photographers. She has this awesome bubbly personality that just takes the stress completely out of your wedding day. She so genuinely cares for your whole day to be awesome, not just your photographs and is very good at juggling difficult family members very tactfully and getting the family photos organized very beautifully and efficiently. She really is an awesome photographer as well - she cares a lot about getting the perfect shot and she had so many fun ideas for us and out wedding party to try out. She came and quickly stole just me and my new husband for just 5 minutes during our reception because the light was just perfect at that time in the gardens next to the reception area and we ended up getting the most beautiful photos out of that little photoshoot. She stayed a little later than her time just to make sure she could get the perfect shots of our dance party as well. When we received our photos we were blown away. They are all in perfect light, beautifully framed, capturing so many cute moments that we honestly would have forgotten had we not had the photo. We are going to treasure these for the rest of our lives. If we ever need a professional photographer again we will use Lora. In fact Lora was so cool and fun to be around that if we lived in the area we would love to have her as a friend!!

Ali W.

Married on 05/21/2021

Photographer turned friend!

Lora photographed our micro wedding and was absolutely wonderful. From our initial meeting throughout the delivery of the photos, Lora was incredibly friendly and professional. She was almost like a wedding planner by helping us plan the day for our elopement and adding in small details we would have never thought of. Lora has an artistic eye that can not be denied, and her upbeat vibe really makes the day. She has a knack for fun candids as well as suggesting poses that may feel silly but create amazing photos. We will definitely be working with Lora in the future for any special occasion we need to be captured!

+ 2

photos

Caitlin B.

Married on 10/06/2020

Amazing wedding photographer!

We are so happy to have met Lora and thankful she was the photographer for our wedding last June. She is such a positive energy and was a joy to work with every step of the way. From our original meeting to discuss options, to planning the schedule, and finally capturing our wedding day, Lora was flexible, helpful, and professional.
Her photography style is natural and bright, exactly what we were looking for! We loved our wedding photos and will always cherish them.
We recently designed our album with Lora in her studio and we are SO pleased with the finished product.
We would highly recommend Lora for any photographer needs!

Jeffrey K.

Married on 09/06/2020

Great Photographer, Great Person

Lora Reehling absolutely exceeded every expectation that my Bride and I had. Minutes upon meeting her, we absolutely knew that this photographer would not only shoot the best pictures of our day, but she would give us as much care as she would her own wedding. Lora was flexible, outgoing, and reliable throughout the entire process. Her response to every one of our requests was "Absolutely! I can do that!" First, she met us in Ocean City, MD to take breathtaking engagement photos and knew exactly how to get us comfortable and smiling (which is easier said than done). Throughout the process, Lora was completely accessible and was more than willing to give us advice on all things wedding planning that went beyond photography. On the day-of, Lora was sure to meet our every need and felt less than a wedding photography and more like a wedding guru who also takes the most beautiful photos. Lora works with only the best shooters who share her enthusiasm for pleasing everyone. After our wedding, several of our guests approached us and told us, "Your photographer absolutely loves what she does. Her energy is infectious." Finding Lora was the best thing we could have done for our special day. We didn't hire a videographer and don't regret it one bit, as Lora captured every moment so well that we can relive the same feelings we had that day by just looking at our photos. Lora is the best photographer in the world and a special person. We 100% recommend her to anyone who wants to smile on their wedding day and smile every time they look back on it through her photos. Thank you Lora!!

Lora Reehling Photography's reply:

As long as I can run in the vineyards, shoot from the water and find couples like you guys, I know all is right in the world! Thank you Jeff!

Colleen O.

Married on 08/22/2020

Hiring Lora was the best decision we made!

Lora made our wedding day perfect! You will not regret hiring her!

Benjamin S.

Married on 08/02/2020

Exceeds Expectations!

We first met Lora at a small wedding vendor event before we were even engaged, and she offered to take a few pictures of us (still some of our favorites!). My now husband then secretly hired her to take photos of his proposal, and from there we were 100% team Lora forever!

We had planned for her to photograph our big 2020 wedding, and when COVID shifted our plans, we knew our micro wedding still needed her smiling face, her bubbly optimism, and her fantastic eye. It is no exaggeration to say that Lora was the one who first made us feel like our micro wedding could be just as real, special, and beautiful as the big party we had planned. She worked with us to envision the perfect day, to figure out what elements of our original wedding plan to include, and how to not just adapt our plans but envision a new, intimate, beautiful experience.

We loved working with Lora so much we recently had her take photos of our newborn son, and have planned to have her back to take more as our family grows!

All of the photographs from all of these events were, of course, beautiful, but Lora's eye for capturing the real moments of the day, big and small, all while feeling like just another friend in the room is the true magic of what she does.

Lora is the only photographer we even considered for our wedding. Meeting her at that small event all those years ago feels like the most wonderful kind of fate.

Brittany A.

Married on 08/31/2019

You're in good hands with Lora!

Having Lora as our photographer was one of my favorite parts of our wedding! I had been following her work for years and was so excited to finally hire her when my big day came.
Lora's work speaks for itself and I could leave it at that, but it's her energy and personality that really makes the experience so special.
From our first meeting, I knew we would be in good hands. She was always SO positive and energetic, full of great ideas, but still listened to everything we said about how we imagined the day.
On the actual day, she was such a light and positive force during a stressful morning. We were running late (as most brides are), but she was patient and still made sure we had time to get all the shots we wanted. She was firm but sweet in dealing with some overzealous family members who had their own ideas for us. She kept checking in with me all day and night to make sure we were in a good place and got everything we wanted in our photos. I truly felt that I could relax and enjoy the day because I knew we were in good hands!
It goes without saying that our images were TO DIE FOR and the hardest part was just to narrow them down!
Lora is not only an amazing photographer, but an amazing person all around and will become your best friend of the day! You can't go wrong having her on your team.
Thank you again Lora for being such a big part of creating the absolute best day of our lives

+ 3

photos

Maggie S.

Married on 08/11/2019

Lora is truly amazing!

We cannot say enough about how amazing Lora is and how beautiful her wedding photography is! Lora's vision of bright, beautiful photos that capture love so authentically are the things that drew us to her. We could't be happier with our engagement and wedding photos! I told Lora in our first meeting that I love fall colors and candid moments - the photos she gave us capture those two things so well, and more! The experience of working with Lora from beginning to end was one of my favorite parts of wedding planning. She made us feel comfortable, she understood what we were looking for in our wedding photos, and she really took the time to get to know us. She's truly genuine, kind, funny, and fun to be with! My husband really doesn't like getting his photo taken, but Lora made him feel comfortable throughout the engagement and wedding photos. Lora is the photography who will do whatever it takes to get the best shot - including getting in a lake to take our engagement photos (true story!). And when it came to the big day, Lora helped us make the schedule for the day and made sure everything ran together seamlessly. Her experience with weddings was invaluable and really put me at ease, because I knew she was capturing everything we wanted (and more). We're so grateful for Lora and the beautiful photos we'll have forever! We highly recommend her!!

+ 3

photos

Joni V.

Married on 07/14/2019

A dream to work with!

Lora is hands-down the best vendor we worked with during our wedding. Our engagement photos were gorgeous and made the decision about choosing her as our wedding photographer easy. Her and her team were professional and friendly on the day of the wedding. They helped keep everyone calm and everything moving quickly. Lora is such fun to be around and truly captured the joy and energy of the day. She is easy to work with and truly listens to your ideas and desires. I cannot recommend her enough and she is worth every single penny! I have no doubt that we will turn to Lora again and again for any photos we need throughout the years.

Jason B.

Married on 06/29/2019

Capturing an unforgettable day!

We contacted Lora because of the amazing job my fiance said she did at her brother's wedding. We both went into the initial meeting not knowing what questions to ask, but she put us at ease right away.

She knew the questions to ask. After asking about our story and venue, Lora started laying out how she could capture the day for us. We told her some of the shots we were hoping to get, and she made sure they made it into our planning.

Then the day of the wedding arrived.

Lora and her other photographer were prompt and professional. But for your wedding, you would expect that. What I remember was how they seemed almost as excited about the wedding as we were.

They felt like they were part of the wedding. Not just photographers, but participants there to celebrate with us. They guided the bridal party through our pictures, and even laughed at some of my brother's terrible dad jokes. This was not in the contract, so it definitely qualifies as "above and beyond the call of duty."

Just a few days later while on our honeymoon, my wife and I got a notification that our preview images were ready. They were amazing! Lora chose the perfect set of pictures to get us excited for the rest of the album.

When we got the rest of the pictures, we so happy with how they turned out. Not only did she capture the pictures we talked about, but she got the ones we didn't even know to ask for.

She knew that our family and friends meant a lot to us, so she made sure to capture their reactions to the day, not just our own. She got my wife's parents laughing during the ceremony, my nephew dancing during the reception, and our friends having a blast at the photo booth.

She captured the faces my wife and I made at each other when we thought we were between portraits. Lora got pictures of how excited our nieces and nephews got when the DJ played 'baby shark,' or the joy on my dad's face when his entrance song was 'smoke on the water.' One of the most important for me was the joy on my grandmother's face, a lifelong Phillies fan, when the Phanatic came up and asked her to dance.

I don't remember her taking these pictures, but it makes sense that she did. She was there to celebrate with us, and so she was there to capture everything she knew we would consider important.

We spent hours going through them, remembering that day and imagining where we could hang the prints. Short of getting the album as wallpaper, I don't think we could find a way to put every "perfect" shot on our wall. We're working on it.

I'm so happy that we had Lora there for the best day (so far) of our lives. Her pictures will help us relive that day for years to come. I cannot recommend her services enough.

+ 10

photos

Lora Reehling Photography's reply:

Jason!!! Thank you so much! I enjoyed every minute with you guys! Between running in the rain, and the Phanatic's surprise appearance, it was incredible! You guys are the best - thank you! :)

Veronica

Married on 06/15/2019

Amazing all around

Lora is absolutely fabulous. From beginning to end, she helped to make the wedding experience more memorable through beautiful photos, day-of suggestions, and the amazing energy she brings to the process. She helped us prepare for the day. My favorite moment, our first look, was added to the event after hearing her insight about it; so glad we did! The day of, she was there to help things go smoothly and provide direction when needed. Everyone loved her. Then we got to relive our special day through our photo album, which is perfect. All around amazing.

Michelle

Married on 11/15/2018

We loved Lora's technique and her flexibility with our timeline.

Lora was super flexible and innovative, which worked wonderfully for our elopement! We selected Lora because of her natural flow of the photos. She told our story through her technique. We highly recommend her and have already referred her to a couple of our friends.

Francesca

Married on 11/03/2018

Lora the amazing

Lora is an amazingly talented ball of sunshine! She was highly responsive to everything we were looking for in capturing our perfect day! To say she 100% delivered would be an understatement. She gave us exactly what we were looking for, with professionalism and happiness on top. She's willing to go the extra mile to get the angles and looks that we wanted! (She literally climbed a tree & fell out of it!!!) I can't recommend Lora enough, our guests even loved her. She was a bright light in our perfect day!

Donghuan

Married on 09/22/2018

Amazing Day

Lora is an awesome photographer. I am truly a fan of her work. She has unique eyes capturing authentic moments of people's expressions or gestures. Love the bright and warm colors that she uses. Love the portrait pictures she takes and the use of light to her advantage. Lora is very professional and responsive with follow-ups. She is very passionate and will go above and beyond when it comes to taking great shots. She helped us with our wedding day schedule and provided useful advice regarding the flow of the day. She and her second photographer did a great job on our wedding day. When I showed our pictures to family and friends, they all said the pictures looked great and some even asked for her contact info.

Leeann

Married on 09/01/2018

Lora did SUCH an incredible job with our wedding photos and we can't thank her enough. We are in awe at the pictures! She made us feel so comfortable and we had SO much fun just hanging out with her all day (and Cardi B, who made our car ride between shots extra bumpin'). We so appreciate her going with the flow of our attempt at following a timeline (oops!) and the lengths she was willing to go to get the perfect shot. Lora, thank you a million times! You made our wedding so special. Thanks for being so awesome and so down with the camping spirit!

+ 5

photos

Maisy

Married on 05/12/2018

Amazing person, Amazing photography

Lora has an incredible ability to capture energy, emotion, color, and stunning compositions in her photographs. She captures both the big and small moments with incredible artistry. We truly treasure our wedding photos. She was wonderful to work with for our wedding: clear, communicative, professional, energetic and fun! I cannot recommend her highly enough!
Are you interested?
Send a message