32 Reviews
Recommended by 100% of couples
Quality of service

5 out of 5 rating

Average response time

5 out of 5 rating

Professionalism

5 out of 5 rating

Value

5 out of 5 rating

Flexibility

5 out of 5 rating
Awards
9 User photos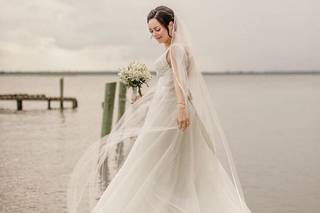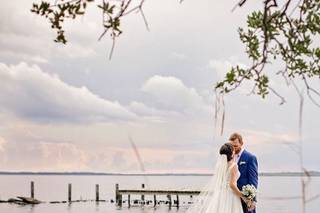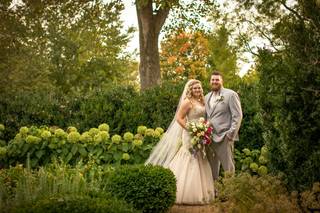 + 5

photos
Kelly

Married on 10/19/2019

Great Photographers!

We loved working with Glenn and Kristin from Like a Dream Photography. Our package included engagement photos and it was really nice getting to work with the photographers before our wedding day. Glenn and Kristin gave great ideas for our engagement photos. On the day of the wedding Kristin and Glenn worked very well with all of our other vendors. I loved having Kristin with the girls and Glenn with the men. The photos turned out phenomenally and we are so glad we chose Like a Dream Photography for our wedding.

Marianna

Married on 09/01/2018

Kristin and Glenn were amazing to work with. They are responsive, friendly and experts at getting everyone where they need to be for pictures. They were a perfect vendor all around. and no issues traveling to N.C. for our wedding. We got our pictures back in less than 3 weeks and they were stunning. We had zero ideas of what pictures/poses to do, Kristin gave us plenty of suggestions and let our group be themselves instead of posed. We are looking forward to having them as our photographers again for future life events and highly recommend them to everyone.

Micah

Married on 12/09/2017

There are literally not enough adjectives in the English language to portray how amazing Kristin and Glenn are.  So we are going to use a long, wordy, essay to get our point accross. Please read to the end, it will be worth it. We wrote this two mornings after our big day, my wife and I just couldn't wait to get our thoughts and feelings out there to help the next couple make the right decision. We haven't seen any photos of our wedding. We don't have to, they have an extensive portfolio that speaks for itself. We both knew about 5 minutes into our first meeting that we were going to hire them. You're going to love them. They are fun and super easy to just talk to. You're going to want to have them over for game night. They exceeded ALL expectations. They made family photos an easy painless process, that actually went way faster than I ever thought they would. They had an amazing way of interacting with small children who did not want to be photographed. One thing that we never talked about or even thought about until after the fact was their incredible ability to be everywhere, yet still be absolutely attentive to us. You would think that they both were sets of triplets, but didn't tell you, and all night there were six people roaming around taking photos. Every time I saw a moment and thought to myself: "man I hope someone gets a picture of that" i then notice Glenn or Kristin already in position to capture it. They also had a sixth sense about when we needed them. Anytime friends or family asked for a group shot, we would start to look around to find them and they would already have noticed what was going on and be in place or be en route. Imagine the butler from Mr. Deeds, but 2 of them with cameras. I'm sure we are going to see things for the first time when we go through the photos, because they were relentless all night. I would love to see a tracker of how much and where they moved through the venue throughout the night. 20/10, 7 stars, 4 thumbs way up.

Are you interested?

Send a message

Amanda

Married on 10/29/2017

We are so glad we found Kristin and Glen! They were so fun to work with and the photos - both from the engagement shoot and the actual wedding - are amazing. They knew the venue really well, so they were a huge help with logistics on the day of - we had a lot of last minute changes due to rain, which they rolled with and offered suggestions for when needed. Since all of our guests were already inside the venue because of the rain, they took us to a private location for some shots of just us while guests were filing in.

They even met up with us the next morning when the weather improved to take some shots of just the two of us (we let them go a little early once the party started to wind down), and these turned out to be some of our favorite shots - like something out of a magazine shoot!

They were also astonishingly fast - Our engagement photos were ready the very next day and our wedding photos were delivered just two weeks after.

They were so great to work with and I have never had so much fun taking photos - it's an activity my husband and I both usually dread, but Kristin and Glen made it so easy and fun!

Heather

Married on 05/21/2016

When looking for our photographer we immediately looked to those recommended by our venue, and we could not have been more fortunate to find Kristin and Glenn! They had beautiful photos from our venue that wooed us from the start, and after meeting them, we were sold! They have such a passion and love of photography...but not only that...they are two of the kindest, funniest, and special people you will ever meet! Our engagement pictures completely blew us away, and we even had to go with a Plan B given the DC Cherry Blossom mayhem! Honestly, I think they turned out even better and we got so much more variety! They were troopers running around DC and Arlington to get the perfect shots! And our wedding day...wow...just WOW! Our weather was overcast and cooler (but at least it wasn't raining!), but I was worried what the images would look like. Kristin reassured me every step of the way that they would be beautiful, and that cloud cover is better for photos :) Was she ever right. We are so pleased with our photos and they really went the extra mile to make certain that we were happy! Kristin is extremely communicative and it was truly a pleasure working with them. I feel as if we've gained a couple of friends out of this! Thank you both so much! All we can say is that if you hire Like a Dream you will not be disappointed!

Staci

Married on 05/07/2016

Like a Dream Photography has an incredible reputation in our area. We know other couples that have planned their wedding date around the availability of Like a Dream. We were so excited when they were available on our date as we had a very short engagement. From the first time we met with them, through our engagement session (which they gladly included our kids), to the rehearsal dinner and the day of the wedding they were wonderful to work with. The wedding day questionare they asked us to fill out was daunting at first but it made the day go so well as we were able to think through what we wanted them to document and the potential challenges that the day may have presented. They made over both of us, our kids, extended family and friends and made everyone feel very comfortable with them documenting our special day. Our photographs were ready for us to enjoy only a few days after our event. We would highly recommend them to anyone getting married.

Angela

Married on 04/23/2016

Kristin and Glenn were absolutely amazing for our wedding! From the first moment that we met them, we knew they would be the perfect duo to have (they are adorable together!). You actually get two photographers for the price of one! They really make you feel so comfortable and brought some really awesome (and adventurous) ideas for pictures for us to take, and I ended up LOVING them all! They are super responsive and organized which really made the whole process incredibly easy and stress-free. I would definitely recommend them to anyone!!

Ashley

Married on 10/24/2015

This couple truly knows what they are doing and we felt such a great level of comfort while working with them. They are kind, funny, creative, and professional. We would recommend them to anyone who needs a photographer!

Jenni

Married on 09/19/2015

They are really prompt in all communication, very considerate of your wants and any special considerations, really helped us think about ways to improve our pictures and our timeline, and can handle ANY distractions, drama or slip-ups without blinking an eye. Truly awesome!

Mee

Married on 08/16/2015

Kristin and Glenn were awesome! We had one month left before the wedding and we still hadn't picked a photographer! Naturally I was stressing. Kristin and Glenn made it easy, they were flexible and informative of what to expect and when. They even asked what kinds of pictures we wanted rather than just winging it! The pictures came out beautifully and took less than a month to get them back! I was surprised it was so quick! If you want professional and not have to wait forever for results, Like a Dream Photography is your bet! They will work pricing with you to fit your budget too and they have backup batteries, storage and cameras, just in case. They also do more than just weddings, they do everything!

Phil A.

Married on 04/18/2015

Kristin and Glenn are the ABSOLUTE BEST! Not only were they super sweet and friendly, but they were so helpful throughout the entire process! Having these two at our wedding felt as though we had two more great friends along for the ride! I cannot use enough exclamation points to express how amazing our experience was with them. Aside from being downright amazing people, they captured perfect shots that express the joy and love that was present throughout each step of our wedding day! I HIGHLY recommend choosing Like A Dream Photography to capture your wedding photography... family portraits... just about ANYTHING you may want to get professional photos for... Choose them. You will not regret

We used Kristin & Glenn for our engagement photo session and I cannot rave about how incredible they are!!! First of all, they did my best friends wedding and her pics came out so amazing that I wanted to use them for something in my wedding. We figured out how to incorporate where I am from (Virginia) into our Long Island wedding. Kristin & Glenn were super flexible with timing, fun, and creative. Plus whenever I needed anything such as a few photos to get my save the date done, they delivered perfectly!!!

I cannot say enough good things about this photography team. They are super creative and we had so much fun working with them. Kristin and Glenn make sure you feel relaxed and give great direction when coming up with ideas for the photos. I absolutely loved our engagement session with them and would have them do other events for me in the future if I lived closer!

Like A Dream Photography, Inc.'s reply:

Thank you! Thank you! Thank you!

LOVE LOVE LOVED our photographers!!! Like A Dream Photography did our engagement photos as well as our wedding photos. Kristin and Glenn make you feel so comfortable and it feels like we've known them forever. Our pictures are absolutely stunning!

Erika

Married on 09/06/2014

Choosing a name for your business is a big deal, it should be a name that encompasses you completely. Kristin and Glenn hit the nail on the head with Like A Dream Photography because the experience with them is, well, like a dream. They are amazing. Kristin did pictures for me pre wedding, headshots for my job, and my wedding pictures. She is so talented, patient, and calming! As a makeup artist I have worked with her professionally as well as being her nervous client and she is a joy all around! I can't say enough good things about her and I highly recommend her for all of your photography needs, especially your wedding, especially if you can get her in the gorgeous Shenandoah area!! Thank you Like A Dream Photography!!!

Blaire

Married on 08/23/2014

Kristen has been our photographer for family session. It was only fitting to have her capture our beautiful wedding as my husband and I United our blended family finally together. She gave great direction and made me feel so comfortable. There were times while looking at my wedding photos I was amazed at the little moments that she captured. Those are the photos I hold so dear to my heart because they are real and not posed. But even the posed pictures with her direction captured the real passion between my husband and I.

Like A Dream Photography, Inc.'s reply:

Thank you SO VERY MUCH for your review! I loved being a part of your BIG day and adore watching your lives unfold!

Jim/Joan

Married on 07/05/2014

Kristin and Glenn were a great team! They seemed to know exactly where to position themselves to capture many spontaneous moments throughout the ceremony & reception. They were flexible, professional, & receptive to last minute photo ideas. Their experience was evident in our gallery of pictures that are viewed again & again to relive our daughter's magical wedding day! HIGHLY RECOMMEND Glenn & Kristin!

Chelsea

Married on 06/21/2014

I cannot recommend Kristin and Glen highly enough. They photographed our June 2014 wedding as well as our engagement photos. Our pictures are amazingly beautiful but Kristin and Glen are also incredibly kind and helpful. It really was like having a friend taking pictures rather than a stranger sticking a camera in your face. I was sad when our wedding was over because I wouldn't have an excuse to see them again!

Amarita

Married on 06/20/2014

Like A Dream photography was one of the best choices we made for our wedding! They captured our day so that we will be able to look at the memories through pictures forever! Great to work with and we will continue to use them for family photos!

Erin

Married on 05/30/2014

Please, please, please hire Kristin and Glenn for your event! They are an amazing couple, and we had such fun working with them. They think of many details and different ideas for photos. We are THRILLED with our wedding photos! We hope to work with them again when we next head down to OBX. Thank you!

My daughter, although lovely, is very private. A photographer was the last vendor to be selected because quite honestly, she didn't want her photo taken. I said "that's not going to happen". I needed someone who would understand my daughter and be sensitive to her need for privacy. Kristen and Glenn were perfect. The first time we met, my daughter fell in love with them. She trusted them and more importantly, befriended them. On the day of the wedding, my daughter was asking "are they here yet, are they here yet?" Not only did Kristen and Glenn make it fun for my daughter but the entire wedding party had a blast. I highly recommend Kristen and Glenn. Of all our vendors, and there were a lot of vendors, I would give Like A Dream Photography the highest rating.

Sarah

Married on 04/19/2014

Can't even begin to describe the value Kristin and Glen added to our engagement and wedding! Their different packages gave us the flexibility to fit our needs and budget. Since they work as a team, we were able to have photos taken of the same moments from different angles. They're so much fun to work with and they'll make you feel like family!

Jessica

Married on 10/20/2012

Highly Recommend Kristin from Like A Dream Photography! She is the best!! You will not be disappointed. We have used her several times since our wedding for family photos. Love love love her work!

Lindsey

Married on 06/30/2012

These photographers are completely amazing. They offered us a great price and not only that but they came despite the derecho thunderstorm/power outages that occurred on my wedding day. The are so nice and professional and I love their work!! I highly recommend them to anyone!! My wedding was in northern VA and they traveled from Newport News to take pictures. They do a lot of modern and artistic pictures and I am so happy to have found them!!

Heather

Married on 10/09/2011

Krisin and Glen are THE BEST PHOTOGRAPHERS EVER! They shot my twin sister's wedding about a year and half before mine and when I saw her pictures I was blown away. I didn't even look at any other photographers when I got engaged. They caught every special moment without being intrusive or "in your face" They took creative shots that didn't just capture people but captured the emotion and feel of the entire event. Both Kristin and Glen are so kind and thoughtful, they made my special day even more special. I know that the memories from that day will be something I cherish, but the pictures are something I will be able to share with generations to come.

I've used Like a Dream Photographers for over 7 years for small shoots like Christmas card photos, to documenting the most important times of my life like engagement and wedding photos. I loved Kristen & Glenn so much I had them fly out from VA to Arizona for my wedding because I knew 2 things, I would have incredible photos of that day (even in 120 degree AZ heat wave) and my husband and I would have a blast on that busy and stressful day. They are honest, creative and artistic, fun and heartfelt. They truly have become our family photographers, and we will use them for years to come regardless of our location. If you are looking for stunning photos to document life's milestones, and want to have a blast taking them then choose Like a Dream Photography!! Kristin and Glenn are the very best!
Are you interested?
Send a message