Reviews
4.8 out of 5 rating
Quality of service

4.9 out of 5 rating

Average response time

4.8 out of 5 rating

Professionalism

4.7 out of 5 rating

Value

4.7 out of 5 rating

Flexibility

4.8 out of 5 rating
96%
Recommended by couples
33 User photos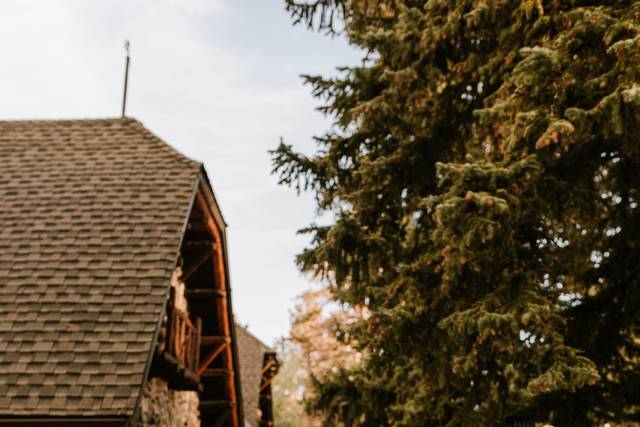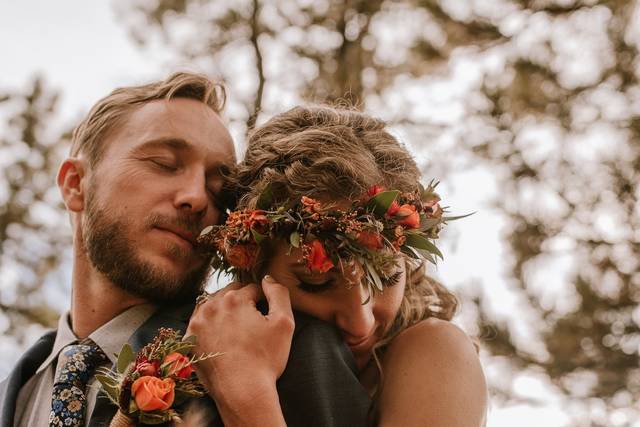 + 29

photos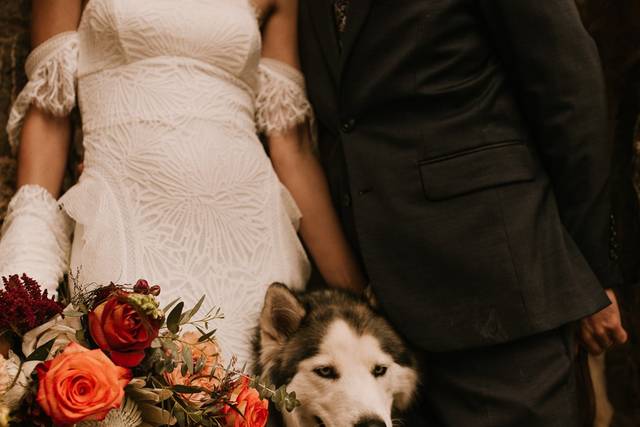 Aly D.

Married on 10/20/2023

Leslie is the best!

Leslie was absolutely amazing to work with. I am a type-A stress case, but she talked me through several near-meltdowns and made me feel at ease throughout the planning process. She created a day-of timeline for the getting ready process and was so on top of it, I was never once stressed about getting everyone taken care of and getting to the venue on time.
My mom took a fall a couple of weeks before my wedding and Leslie was able to hide nearly all of the bruising that was left - no one even noticed anything had happened!
She created a makeup look for me that was 100% personalized for the shape of my face, eyes, etc. and it was flawless! She listened to what I wanted my hair to look like and it turned out better than I ever imagined! My mom, my husband's mom and all of our bridesmaids were so incredibly happy with how their looks turned out. Her communication and attention to detail was amazing and she was a dream to work with from beginning to end. I HIGHLY recommend booking with Leslie - you won't find anyone better!

Tamara K.

Married on 06/17/2023

Great expeirience

Leslie is interesting, professional, and very enjoyable. She does a wonderful job making the space before the wedding. Her skill is real and her look is fabulous.

Shayna G.

Married on 02/19/2023

From Tomboy to Bride

I am a tomboy and as a bride - dreaded getting ready for my own wedding. I don't know the difference between foundation and primer. Ask me what hairstyles I like and I'll shrug. I'm also disabled and struggle to sit for too long in a styling chair. Put all this together - I was dreading hair & makeup. All fears melted away after my first phone call with Leslie. Don't know what jewelry or shoes to wear with your dress? She'll source them. Not sure how to heal your acne? She'll send you a customized skincare regimen. Leslie consulted with me for months - what makeup artist does that?! All my accessories were picked by her. On wedding day, she came prepared with disability-friendly resources and a calming, soothing demeanor. She didn't mind I didn't have a wedding party - she was willing to travel just for me & my mom. I am not exaggerating when I say I have never looked so beautiful in my life. I have never received so many compliments on my hair or makeup before, and I likely never will again. I walked down the aisle feeling like a princess. Most of all, I appreciated Leslie's willingness to share her decades of knowledge and experience with me. I learned so much! To say she goes above and beyond is an understatement. There's really nothing bad I can say - I can't recommend her enough!

Are you interested?

Send a message

Claudia V.

Married on 09/14/2022

Dream stylist/ Makeup artist

Leslie not only saved my wedding, but she made me feel like the most beautiful bride on my wedding day! Four days before my wedding I got canceled by my hair and makeup artist because I spoke concerns about not wanting them to straighten my curly hair to then have them re-curl it. I honestly didn't know what to do. Yes ladies, imagine this happening 4 days before your wedding. My husband contacted Leslie without me knowing and she not only spoke with him over the phone, but she also gave him other alternatives as well. This was supposed to be the only day off that Leslie would have had in over a week and she decided to come to the rescue. After my last experience I was a bit nervous but Wow, did Leslie amaze me! When she came to our Airbnb she and Carlita had their own tables, chairs everything you can think of. They were a true mobile salon. As the morning began Leslie started with the most amazing aromatherapy bath that honestly made my eyes roll to the back of my head. While I was getting the ultimate pampering my best friends are getting beautified by Carlita and all I hear is laughter radiating throughout the house. The energy and vibe that these ladies have is envirgating. Leslie was able to give me my dream boho look while using my naturally curly hair. How she braided portions of my hair and weaved it with the flowers was remarkable. I honestly felt like Daenerys Targaryen from Game of Thrones, powerful and beautiful. Her make-up was lovely, she brought out the green in my eyes and gave me such a delicate natural look. Don't waste your time looking at any more hair or makeup artist. Leslie is the ONE! If you are undeceive of the Holistic skin treatment, DO IT! You will not regret it. I felt like I had just left a yoga retreat before getting married. Can't stop reminiscing about the beautiful experience that my girlfriends and I had, just magical. She was truly my fairy hair/ makeup artist! So in love with the type of service Leslies Arts offers. High quality!

Colby M.

Married on 09/14/2022

Exceptional!

Leslie and her team (Carlita) were absolutely amazing. We had our original stylist cancel on us last minute and Leslie was there, to not only save the day but make it the most special day a bride could ask for! She pampered my bride to be, and her bridesmaids with essential oils, aromatherapy, massages, and truly let their natural beauty shine through. A true artist. My wife can't stop talking about how wonderful Leslie was. Thank you Leslie!

Thalia P.

Married on 11/12/2021

wedding officiant

Leslie of Leslie'sarts applied makeup to suit the individuals in the wedding party. She worked seamlessly with her hair team and was calm, caring and wise with her years of experience. Leslie's touches and expertise added to the preparation and success of a beautiful and natural wedding!

Rebekah R.

Married on 10/10/2021

Amazing Stylist and Human Being

Leslie is such a treat to work with!! She is remarkably warm and helpful and was honestly like a wedding fairy godmother to me. She took the time to have an initial conversation with me to make sure we clicked. As she said, you spend a LONG time with your stylist, so you should know that you gel. She helped me understand the wedding day timeline, plan for all the circumstances, find the look that was going to be right for me, and she made me feel so stinkin' special. The treatments on the day of made me feel pampered and I truly felt beautiful and taken care of. Leslie and Carlita are the best!!!

Lauren M.

Married on 03/20/2021

The most genuine person!

Leslie is the realest, most genuine person ever! We had to reschedule our hair/makeup trial multiple times due to bad weather (that's Colorado winters for you!) and she was always very responsive and flexible with rescheduling. When we finally had good enough weather I was on the highway headed for her place when my car broke down. I called her, nearly in tears, to explain that we would have to reschedule AGAIN and she was nothing but understanding and concerned for my safety. She even offered to drive down herself to where I was and pick me up so I wouldn't be stranded on the side of the highway. She acted more like my best friend or mother than just a vendor. I cannot recommend her highly enough and I will definitely be telling everyone I know to go to her!!

Ryan C.

Married on 06/16/2020

Leslie treats you like a queen and brings your wedding dreams to life!

Leslie is a true professional and incredibly skilled in her craft. Leslie did my up-do hair and makeup for my wedding, and it was exactly what I had always envisioned! She was intentional about recommending crystal pieces for my hair, earrings, and a makeup style that would tie together perfectly with my dress. She is one of the sweetest, most generous souls, going above and beyond to make your wedding day flawless! I cannot recommend Leslie enough.

LesliesArts's reply:

Thanks so much Ryan. You are such a beautiful couple it was such a Blessing and an Honor to be part of your experience in all ways I could. Happy I could be of service and share the joy.

Elizabeth

Married on 09/29/2019

Total Hair/Make Up experience

Leslie does it all... It starts with a phone consult and ends with looking your absolute best on your special day. I don't wear a lot of make up on a daily basis and having a trial prior to the wedding was helpful in seeing what my look could be like. The day of the trial was informative and helpful in not just how my wedding make up and hair would be, but also skincare tips for beyond that day. Leslie created a timeline for helping the day of the wedding go as smoothly as possible. On the day of our wedding, she and her assistants were there to make all of us look our best. She also stayed through our ceremony to help with make up touch up to make sure photos went perfectly. I would highly recommend Leslie for your special day and for feeling your absolute best!

Megan

Married on 09/09/2019

Very caring

Leslie is so sweet and caring! She did such a nice job not only with hair and makeup but also with planning and coordination. My husband and I did a simple elopement to Rocky Mountain National Park, just the two of us, and she helped to make sure that everything went smoothly. She does something called after styling, and she helps keep you looking beautiful throughout the wedding photos. She even took a video of our vows and many pictures for us with my husbands phone after our photographer's time was up for us to have as well. She is very responsive and has great insight into handling a wedding in Rocky Mountain National Park and the surrounding towns. Highly recommend Leslie!

+ 3

photos

Laray S.

Married on 01/05/2019

Life changing

Leslie made my sister into a princess. Not only did she make her the most beautiful bride she also gave her amazing confidence. Thank you Leslie for making this the best day of her life

Erik

Married on 12/31/2018

My fiancee is not from this country. It's been a gigantic challenge to plan all of the beauty things that I have no knowledge of, like hair, makeup, jewelry, etc. The best thing that has happened to us is finding Leslie. She not only is helping us with planning all the details and timelines for our wedding day, but she has also helped my fiancee put together all of her bridal stuff like veil, jewelry and hair accessories.

My fiancee was in town and went to Leslie's house for a preliminary appointment, which she was very nervous about. It turned out to be fantastic! Leslie spent the whole day pampering her with all sorts of spa services, skincare, makeup hair and more. My fiancee and I are now absolutely excited and confident about the wedding day since we know Leslie will be helping us with anything that comes up between now and the wedding day. And on the wedding day, she'll be with us through all the photos until the reception starts. It gives us peace of mind.

Leslie has already gone far above and beyond what we even could have expected. I'm so thankful that we found her and highly recommend her to anyone looking for outstanding service.

Colleen

Married on 10/10/2018

RMNP Elopment

Leslie went above and beyond and made our special day go by so much easier. My makeup and hair were stunning and exactly what I wanted. We chose to have Leslie stay with us for the ceremony and pictures after to provide her after styling services and wow am I glad we did. My husband and I eloped in the RMNP with the weather turning an unexpected 22 degrees with 5 inches of snow the day of. We really could not have done our ceremony as planned or all the fun locations we shot at without Leslie. Since I was alone with just my future husband at the time Leslies guidance and expertise at putting me at ease was especially appreciated. She also got along great with my photographer which was a huge added bonus since we all rode around together for a few hours getting pictures! Thank you for an amazing and more importantly fun day!

Corrie

Married on 10/07/2018

Leslie was absolutely amazing! She was so flexible as we we're trying to decide what services to get and was amazingly accommodating as I live out of state. We were unable to do a prelim trail, but this was no issue. Leslie was always open with communication, we sent information and pictures back and fourth as needed, and I got so much information I had no problem just seeing what she came up with the day of. I felt completely comfortable and relaxed with Leslie. My makeup was better than anything I could have imagined. and my hair was beautiful.
We also did after-styling which was SO worth the money! She helped make sure my hair, makeup, and dress was perfect during pictures and was so prepared for anything that could happen! Leslie was an amazing asset to have on my wedding day and we will be forever thankful for all she has done!

Kristin

Married on 09/30/2018

Stunning work, Leslie is a real gem!

This review is long overdue, as it's now been 3 months since my wedding. But I'm so glad I picked Leslie to do my hair and makeup for my wedding day! From the very beginning, which was an extremely thorough phone consult, to the very end, where I was headed out the door with my bridesmaids to go to the venue, her care and professionalism exceeded my expectations. She had my skin in tip-top shape from recommendations she made during my trial session, and she dealt with so many questions and changes in plan along the way. Having her come to the house made the morning of the wedding a really special get-together for all of the bridesmaids, mothers of the groom and bride, and me. She even gave some special attention to my Aunt who had been busy preparing all the flowers. The trial was invaluable as I really got to spend one-on-one time with Leslie, so I felt comfortable with her recommendations. She helped me deal with some morning stresses as well, as only one who has years of experience in this realm can do. And she does it with a quiet grace. I know my wedding was only a once-in-a-lifetime occasion, but if I ever have reason to have professional hair and makeup done again, I'll go to Leslie. You won't be disappointed! Thank you Leslie :-)

+ 2

photos

Trinh

Married on 08/17/2018

Leslie goes beyond the duties of a MUA. I had my wedding this past week and she transformed me into a princess! I am not a makeup wearer so my knowledge with makeup is very limited. Leslie was super super patient with me when I was struggling to find the look that I wanted. She did her very best to put together the "look" as I tried to describe what I wanted using my amateur makeup terminology. I am very grateful and truly appreciate Leslie's expertise and guidance from my prelim with her up until my wedding day. She took great care of me during the after styling as well and my photographer greatly appreciate her assistance! I highly recommend Leslie for she is truly one of a kind MUA. She truly cares for her brides and will do all she can to make the bride feel comfortable and beautiful. I definitely felt that way during my wedding!!

Kyla

Married on 05/27/2018

How wonderful is Leslie? When I first contacted her all I was really looking for was someone to make me look extra beautiful for my wedding — with Leslie you get that plus so much more. She truly cares about her clients. Her commitment to the bride is unquestionable, and her experience and knowledge is invaluable. Not to mention she'll make you look GORGEOUS! When I first contacted her she was already booked on my wedding date but still took me on — providing full consultation and preliminary services, and set me up with an another wonderful associate to provide my wedding day hair and makeup services. Then, post ceremony she went above and beyond, bending over backwards to make it to my wedding for afterstyling! Leslie exceeded all expectations and played such an integral role in making my day perfect. Thank you Leslie!

Jennifer

Married on 05/03/2018

Leslie helped me with skincare, makeup and hair, as well as my veil and combs. She is very artistically talented and has a lot of knowledge to share, which will not only help me as a bride but will keep serving me far into the future. She made my wedding preparations a lot more fun - and less scary! Leslie goes above and beyond, I hit the jackpot finding her on WeddingWire and would highly recommend her to anyone.

Miranda

Married on 03/24/2018

Leslie made my day! She was a pleasure to work with from the first interaction til the last. She broke down everything and why it's useful. Leslie is a professional who is knowledgeable in makeup, hair, general health, and whatever else you can think of. Anything she asks you to do just trust her and do it! We met in the morning but by the end of her time with me she felt like family.

Renee

Married on 10/03/2016

Leslie did my wedding hair and makeup, and it was everything I could have asked for. I felt more beautiful than I have ever felt before. My guests were utterly wowed; several told me I looked like a movie star! And despite windy conditions, my hair held without a problem. My husband was so impressed he said we should have her doll me up for his birthday, lol.

Leslie Snyder is no ordinary hair and make-up artist.
1. Being in this business for more than 25 years, she is very knowledgeable about cosmetic and skin care products out there and will educate you. This is one of the services she offers and the information she imparts is evidence-based. She contributes to product research and studies. I started using some products she had recommended and I like the results!

2. She has an A-team of hair/make-up stylists that comes with her. But she is a full hands-on hair and make-up artist. On the day of, she will focus on the person who will be the "focus of the day". The bride. Her hair and make-up skills is an art in itself and of course, you are the canvas. She is a master in bringing out your best beauty assets.

3. She offers an after-styling service. She does MUH for commercial and prints and as a former model herself, she knows that during photo shoot, the subject , without any assistance, juggles with a lot of things (e.g. shoes on wet or muddy grass, train of the dress, light/drizzling rain, etc.). This service she offers, takes care of these little annoying, albeit minor things. While the photographer focuses on his own craft, at times, he is not aware that certain unwanted parts are exposed e.g. "back fats", askew hat/dress, etc. She spots these and corrects it.

4. If you don't have one yet, she will suggest and/or will work with you on what accessory may go with your dress and hair. She got mine from at a gems and jewels show though she has a nice collection as well.

The fees are a little pricey but you will get the best service.

Kelly

Married on 09/09/2016

Leslie went above and beyond to make my special day perfect ! She was well prepared and went over every detail to make me feel comfortable ahead of time. This was great because I was traveling from out of town and didn't have a chance to meet in advance. She pampers you and makes you gorgeous . She's a one stop shop as well, she provided me with a gorgeous hair piece to wear after I took off my veil. I would highly recommend her to any bride.

Lauren

Married on 06/18/2016

Leslie was absolutely amazing! She was able to book us on very short notice and did an incredible job! I highly recommend her.

Larissa

Married on 04/16/2016

Leslie is the best beauty resource I have ever met! Not only did she create a beautiful look for my wedding day, but she taught me so much about how to care for myself.

From the first day I spoke with her, she helped me create a detailed day-of wedding timeline. It was SO handy to have that finished as I ironed out details with my other vendors. Everyone got a copy of it so they knew what to expect, and it went perfectly! It's not something that I was expecting a make up artist to help me with, but once we did that together, I knew that I needed to have Leslie in my corner for everything else. She shared skin and hair care tips with me, and helped me create a beautiful look! And then, on the wedding day, she worked her tail off! It rained/snowed, so she carried my dress/bouquet/veil/accessories to all of the different picture locations. For all of my gals, she touched up hair and makeup through out the day. If she hadn't have been there, I would have looked like a wet mouse for the ceremony! My hair stayed gorgeous, and my makeup was perfect!

I highly recommend taking the time to go through ALL the details from the beginning. It is overwhelming at first, but so worth it! Leslie will guide you through all of the planning.
Are you interested?
Send a message