28 Reviews
Recommended by 100% of couples
Quality of service

5 out of 5 rating

Average response time

5 out of 5 rating

Professionalism

5 out of 5 rating

Value

5 out of 5 rating

Flexibility

5 out of 5 rating
Awards
14 User photos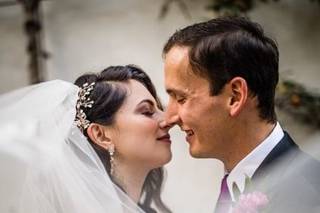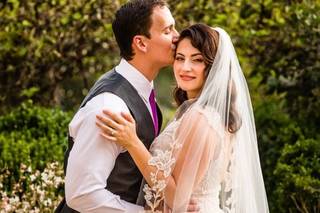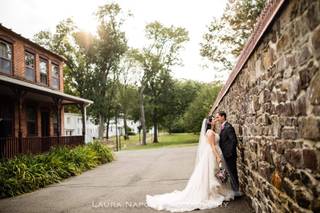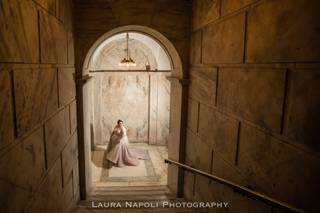 + 10

photos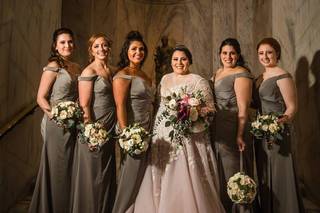 Megan K.

Married on 09/14/2019

Laura is Amazing!

My husband and I could not be happier with Laura. We absolutely loved our engagement shoot, and at our wedding, she paid attention to every single detail. The photos are absolutely stunning. You'd be crazy not to hire her.

Alexa

Married on 03/08/2019

Breathtaking Photos - Best Wedding Photographer EVER!

Where do I start?

Laura was so amazing to work with and was the absolute BEST photographer. From the first meeting even till after our wedding she felt like a friend and family member!

For our engagement session, she took the time to really capture and figure out what type of poses and angles we felt most comfortable in.

On the day of our wedding, she was a GODSEND. Working with our families to make sure we captured photos with everyone, getting all of the detail shots, giving us ideas of where to go and what to do. She was so attentive, sweet and absolutely perfect! We loved that she really tried to match us as a couple with her assistant/second shooter, which we love just as much as Laura.

Her skills are so amazing. We were really nervous looking for a photographer because (7 people in Philly turned us down due to our venue not having natural light & we did not do a first look). Laura was so confident and really worked with the space, the lighting, our bridal party and made it all work without us having to worry.

She isn't afraid of a venue with no natural light or to take pictures outside in the dark! Laura has been so communicative, answering emails, phone calls, text messages! Always sending us reassurance and even helping us get some sneak peek photos early for our featured article in the Philadelphia Inquirer.

All in all, Laura is just so amazing. We absolutely love her and would HIGHLY recommend her to any bride/groom in the area.

+ 3

photos

Ana

Married on 02/17/2019

Amazing!! By far the best photographer in the area!!

I'm so so glad that we hired Laura to capture our day! I actually wanted her so bad that we picked our wedding date based on her availability!! Aside from being an amazing photographer, she is the sweetest vendor you will ever have the pleasure of working with. She goes above and beyond to keep you calm and make you feel like shes another friend that happens to be in the room with you for your big day. She does the family formals effortlessly and runs around like a ninja to get pictures of everything as it happens. All the parents raved about her and how she got pictures of them with friends and family and we couldn't be happier with our pictures. She made our venue look so magical! Our only regret is not getting even more - so we'll probably ask for an anniversary shoot :) thanks so much for everything, Laura!!

Are you interested?

Send a message

Renee

Married on 10/27/2018

Laura is the best!

Laura was an absolute delight to work with. My husband and I are not comfortable in front of the camera and she made sure to put us at ease. From the engagement shoot to the wedding day, she was an absolute force behind the camera; every photo was better than the last. If you need a photographer that will capture your day EXACTLY as you envisioned, you need to call Laura!

Samantha

Married on 10/13/2018

Laura is absolutely amazing!

I literally cannot put into words how amazing Laura is!! She is sooo creative and obviously has an amazing talent at being a photographer. We booked Laura over 2 years in advanced to make sure she would be our photographer for our wedding. She is also the kindest person we have ever met. She made my husband and I feel so comfortable in front of the camera. She was always making us laugh and guiding us into what positions and poses looked good for pictures. Laura was able to give us an amazing memory of our wedding that we will be forever grateful for!! You need to book Laura for your wedding, you will definitely not regret it.

Meghan

Married on 10/27/2017

I cannot say enough good things about Laura Napoli. She photographed my wedding this October. She is absolutely amazing at what she does. Before the wedding, Laura did our engagement shoot and the pictures turned out beautiful! On the day of the wedding, Laura arrived promptly and ready to start snapping photos. You can tell she loves doing this; she gets so excited when she has an idea for a great shot :). She is a blast to work with and just the sweetest person. 2 days after the wedding Laura gave me a sneak peak of a few wedding photos, and I was speechless. They were STUNNING! I am so excited to see the rest of the wedding photographs. I highly recommend using Laura Napoli as your wedding photographer; her value, professionalism, and talent cannot be beat!!!

Kerri

Married on 10/21/2017

Laura Napoli Photography is absolutely amazing! My husband and I were a little nervous about having photographers focused on us during our wedding day. We are not center-of-attention people. Laura made us feel so comfortable throughout the whole day. She was flexible with getting all our family photos, she took photos of us at three different locations, and she laughed and smiled making us feel comfortable and relaxed. She also captured some amazing moments of my husband and me, as well as our family members. I would recommend her to anyone looking to capture their special day!

+ 2

photos

Amanda

Married on 10/20/2017

Laura was absolutely the best photographer I have ever worked with! She was FANTASTIC right from the very beginning, and I couldn't be more thrilled with how everything turned out on our wedding day. Her photos are absolutely gorgeous, and she is so friendly, flexible, creative, and easy to work with. Aside from being the sweetest photographer ever, she ensured that our entire day was captured from start to finish in the most perfect way possible. Cannot recommend Laura highly enough - she made everything absolutely perfect and her photos are everything we could have asked for and MORE.

Rebekah

Married on 09/03/2017

Laura was the absolute best starting from our engagement photos to the wedding! She responded to our questions right away, listened to all the specific pictures we wanted, and of course shot amazing photos . I would definitely use Laura again for any special event!

Edwina

Married on 09/03/2017

My daughter and her husband hired Laura for their wedding day and I was so happy they picked her!! She was wonderful, patient and kind...just what we needed on the big day!! She even helped me get my daughter dressed!! I never felt that she was in the way or taking over but she was able to capture all of the wonderful events for the day! From the beginning of the process when she met with us to go over the packages, engagement photos and the wedding day we were so happy with her!! Her work is beautiful!!

Shannon

Married on 07/29/2017

Let me just take a minute to gush and fan girl over Laura! She takes photos that are pure magic, like out of a fairytale! I can't get over how beautiful and perfect our wedding photos are! Not only did she listen to what my husband and I wanted for our special day, but she was so pleasant to work with! She is down to earth, fun loving, and it is plain to see that she genuinely enjoys her profession! It is obvious that she has a special gift for photography! Her photo ideas are incredible, and she is also open to any and all suggestions (My husband and I had things like dogs and antique trucks in our photos) Laura did both our engagement and wedding, and both sets of photos are a dream! She also had an amazing second shooter for our wedding, Craig, who did an amazing job!!! Laura was also super quick to respond to any questions or concerned we had during the planning process. She gets 10 stars in my book! Honestly, you will never be sorry you booked Laura for your special day!!!!

Amanda

Married on 06/10/2017

We worked with Laura for our June, 23 2017 wedding and couldn't be happier. I love photography and always knew that when I got married, I wanted a photographer with an artistic eye and not just the run of the mill pictures. During our engagement shoot, she agreed to meet us near our home for a sunrise photo shoot. Any time I emailed or text, she responded within 24 hours. While working with Laura, I felt like I was working with a long time friend. You will not be disappointed if you hire her for your most special day. ~Amanda

Hope

Married on 05/19/2017

if I could give her more stars I would...so hard working ..so kind...such a good eye and imagination...

Beth

Married on 05/05/2017

We cannot say enough amazing things about Laura!!!! She was wonderful to work with during the planning process - always responsive to questions and Face-Timing with us two weeks before the big day to make sure we were all on the same page. Laura and her second-shooter, John were just the best on the wedding day! They captured the most amazing pictures that we get to cherish for a lifetime! I am so happy that we booked Laura Napoli and you should book her immediately for your special day!!!!!

Amanda

Married on 02/04/2017

I cannot stress enough how amazing Laura, and her work is! I've been in quite a few weddings as a bridesmaid, and they chose a lot of great photographers.. but now as the bride, and my whole experience, I know that I chose the best photographer out there! Not only is Laura's work amazing, but her personality, and the way she handles her business tops it all. She made us feel so comfortable the whole time. We felt as if we had more of a friend shoot our engagement and wedding, rather than someone just doing it because it was their job. You can definitely tell Laura is passionate about what she does. She is so sweet, super friendly, and one of the nicest people we've ever met. She is always there when you need her, and answers any questions you have, and makes everything easy and clear. We had so much fun with Laura as our photographer, and could not be happier with the whole experience, our photos, wedding album, and canvas! Thank you so much again, Laura!

Stephanie

Married on 01/14/2017

Laura Napoli Photography is by far the BEST company for unique, stunning, magazine worthy wedding photos! Her photo packages are very reasonable (too reasonable for the amount of time and effort you receive) and includes an engagement shoot. The engagement shoot is far from the ordinary - it included going to 4 or 5 different locations in the city with 4 to 5 outfit changes for both me and my future hubby. She also sends you 6-8 pictures as a preview of the engagement shoot the very same day! This is a great way to see her amazing work right away. We received a ton of amazing photos with a great turn around time that we were able to use them for various wedding and holiday items.
Laura is extremely knowledgeable, creative, dedicated and easy to work with. On the day of my wedding, I changed the timing and format of the first revel. Laura was extremely flexible and helpful to capture my new vision. Throughout the entire day, Laura was there to capture every big and small moment. As the festivities died down and the night came to an end I was excited to receive a preview of wedding pics from Laura. It was 2am and she was stilling busy working! This goes beyond anyone's expectations!!!! I look forward to seeing all of the wedding photos and will most definitely be recommending Laura Napoli to friends, family and now you!

Kaitlynn

Married on 11/05/2016

Laura is beyond AMAZING!!!!!!!!!!! I have had so much fun with her between our engagement session and spending the entire day taking breath taking photos that I will treasure always and forever!!! Laura will be our photography for life!!! Thanks again Laura and I can't wait for all the moments of our lives that she will capture.

Tina

Married on 09/16/2016

Laura was a wonderful, talented photographer and we highly recommend her. There were a few things that stood out about Laura:

1) She was extremely responsive to our needs. We didn't want a traditional engagement photo shoot, and instead of forcing us into that within her photo packages, she actually came and shot the wedding after party. This showed us up front that she'd be great to work with.
2) Laura didn't force anything. We outlined our vision for the wedding in regards to individuals, bridal party, set up, family, ceremony and reception. She took that vision and made it a reality without being intrusive or disruptive to our special day.
3) Most importantly, the photos turned out excellently. We got them back quickly (within 2 weeks of the wedding day) and they brilliantly captured the evening. Her ability to set up unique, cool shots left us a lasting impression of an amazing evening.

Finally, Laura is just a fun, down-to-earth person. She was easy to work with, friendly, punctual, and skillful. We'd love to work with her again for any special occasion.


Jaynie

Married on 09/09/2016

We would highly recommend Laura for a photographer. She is very easy to work with and makes you feel very comfortable. She does outstanding work . She captured every moment of the wedding both her and her assistant did a fabulous job taking so many wonderful pictures. She is a unique photographer. She spends a lot of time with you . Her prices are very affordable and her work is outstanding. If you are looking for the perfect photographer for your wedding Laura is the one to have.

Brittany

Married on 04/22/2016

Laura made my bridal party and us feel so relaxed. She was fun and had a great time with all of us. She went above and beyond to capture our day. We will have priceless photos to remember our special day. I have had so many people complementing us on her photos. She is such a kind soul and wants nothing more then to make her clients happy. She even helped me convenience my venue to let us get married outside even though there was an impending rain storm. Something I couldn't do because I was away in the bridal suite as guests filtered in. We will 100% be using her for all of our photography needs in the future and will always recommend her to everyone we meet. She even makes it a priority to send you sneek peak pictures that day if its possible. Which I think is totally amazing.

Lobando Images's reply:

Brittany thank you so much for the wonderful review!! I really appreciate you taking the time to write the review and such a wonderful one at that!

Wendy

Married on 12/11/2015

Laura was excellent to work with. She provided us with a product that was exactly what we wanted. She was able to capture our wedding without our guests even knowing she was there.

Sandi

Married on 06/29/2015

I wish it were possible to leave higher than a 5 star rating because Laura definitely deserves it! I used her for my maternity photos and the only regret I have is that I didn't find her sooner! I wish I had Laura for my wedding! I have never felt more beautiful than in these photos! Laura perfectly captured everything I wanted and then more! She even made it appear that my toddler was happy to be participating in the photo shoot! I cannot say enough about how perfect Laura is! Hire her today!!!!!!

Jackie

Married on 06/05/2015

We could not have been happier with Laura's work. She was very friendly and easy going. Not to mention accommodating, punctual, and extremely kind. ALL of our guests could not say enough about her. We received our wedding pictures very quickly and easily accessible. My husband and I could not have been happier with our wedding pictures. The perspective of the pictures are very artistic and capture the moment more than what we could have asked for. We would highly recommend her. Thank you very much Laura!

Stephanie

Married on 05/01/2015

Laura captured all of the moments I wanted captured and then some! She was very timely and organized and really wowed me with the images she took! I am able to look at my wedding photos and feel like I'm right back in the moment, I can feel the emotion. I highly recommend Laura Napoli Photography!

Stephanie

Married on 05/01/2015

Laura captured all of the moments I wanted captured and then some! She was very timely and organized and really wowed me with the images she took! I am able to look at my wedding photos and feel like I'm right back in the moment, I can feel the emotion. I highly recommend Laura Napoli Photography!
Are you interested?
Send a message