Reviews
5.0 out of 5 rating
Quality of service

5 out of 5 rating

Average response time

5 out of 5 rating

Professionalism

5 out of 5 rating

Value

5 out of 5 rating

Flexibility

5 out of 5 rating
100%
Recommended by couples
34 User photos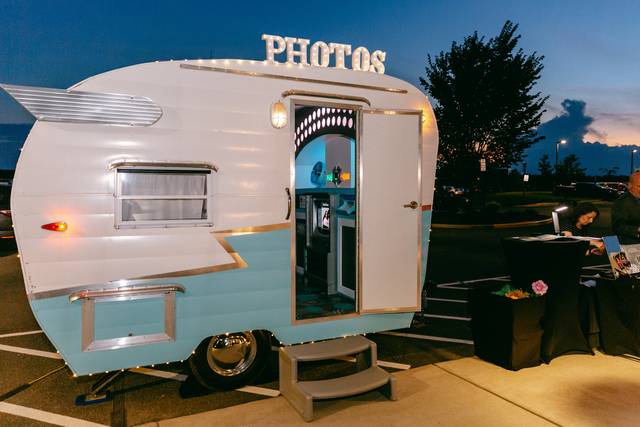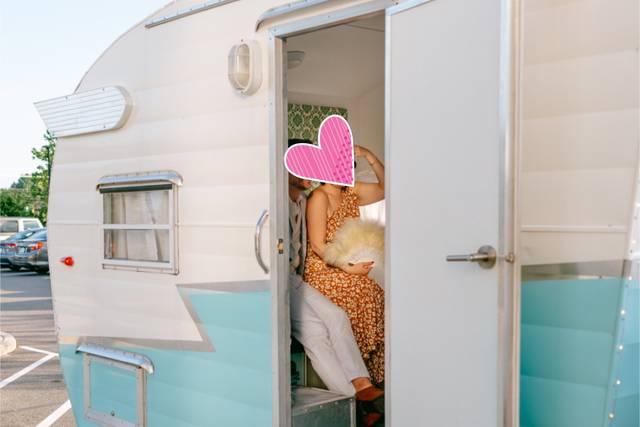 + 30

photos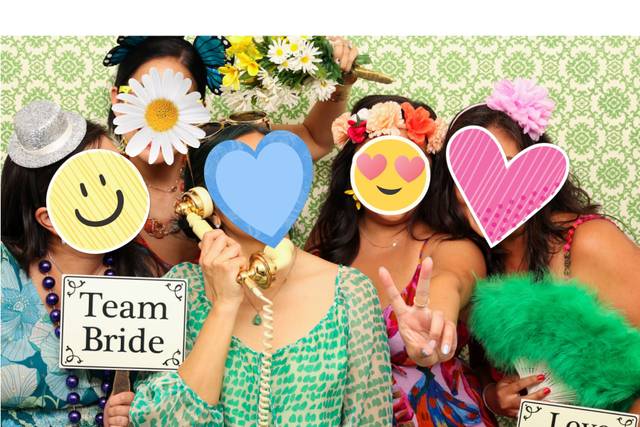 Sarah

Married on 09/03/2023

You won't regret booking Laughing Hat!

We were on the fence about whether to hire a photobooth, but are so glad that we did and that we chose Laughing Hat. Seth and Laura are so nice and easy to work with, the photos are extremely high-quality, and the props are fantastic. We got a photobooth guest book, which I would definitely recommend, and it is such a great memento from our wedding and we got to see how much fun our guests had, ranging from our youngest guests to oldest guests to everyone in between.

Nichole

Married on 08/19/2023

Amazing People Amazing Results!

Seth and Laura are the BEST! Not only were they flexible with me and my indecisiveness in where I wanted them to set up, but they are extremely professional and have EVERYTHING you need for a perfect event! All my guests had the BEST time with the photo booth and I LOVE looking through all of the photos! They made custom labels on the photo strips, custom backdrop colors and even had custom props! I highly recommend them and would host events just to have them there again! They are the nicest people and you can tell they truly love what they do!

Jaechelle P.

Married on 09/03/2022

Fun, Helpful and Many Guests Favorite Part

We cannot say enough good stuff about Laughing hat. Seth and Laura were helpful and friendly, assisting guests with their prop choices and even bringing a plate to us when we were cutting the cake and not quite prepared. So many of our guests commented that the photo booth was their favorite part, and looking at the pictures that we got back it's clear that everyone had an absolute blast taking pictures in the booth. They are a great value, fantastic addition to any party, and we really loved having them there.

Are you interested?

Send a message

Alicja K.

Married on 08/27/2022

Made all the difference at our wedding…

They were the piece that brought everything and everyone together - it was a main attraction. They had a variety of props to choose from; the quality of photos was superb; the added photo guest book was a nice touch - they printed the photos and added them to a photo book where people got to sign and leave us notes. The Laughing Hat Photo Booth staff were so kind, professional, and attentive. I cannot recommend them enough!!!

Allison G.

Married on 07/23/2022

Excellent experience with Laughing Hat

Laughing Hat was AMAZING! Everyone had a blast in the photo booth with props that matched our under the sea theme, customized with my daughter's name. I highly recommend the laughing hat and look forward to using them in the future!!! The photo album we received afterwards was next level!

Mai N.

Married on 07/02/2022

Best photobooth with amazing props!

When I was planning my July 2022 wedding, I remembered that my cousin had hired The Laughing Hat for her wedding several years prior. I remember thinking their setup and props were lovely so I reached out. Luckily, they were available!
Working with Seth and Laura was a breeze. They were extremely responsive and professional and worked with me on every single detail of the event. I am very detail-oriented and they were just amazing to work with. They customized the backdrop for the photobooth and the artwork, logo, and font for the photostrip printouts!
The Laughing Hat has a beautiful indoor photobooth option but they also have an incredible outdoor camper photobooth that I knew would be amazing for our event, which had a lot of national park and hiking themed touches. The day of our wedding it was calling for rain, but Seth and Laura stayed in close contact via text throughout the day in case we needed to set up inside last minute. The weather held off and the camper was just perfect.
The props are beautiful, clean, and high-quality. Seth and Laura even created custom props with our names on them and more. They went above and beyond and brought additional props that we hadn't even discussed! They were amazing!
We opted for the guest book, which I highly recommend. At the end of the night, we had a beautiful guest book with all photos taken that night and notes from our family and friends. We also got a separate print of each photo and digital copies. The digital copies were available quickly and Seth and Laura even went through the bunch and removed unflattering photos (ones where my eyes were half-open!).
I can't say enough wonderful things about their business and the experience. Please hire them. You will not be disappointed!!

+ 3

photos

Davis

Married on 06/11/2022

Amazing! Would hire them again!

Great people to work with! Great value! Super recommended!

Anna G.

Married on 06/04/2022

Excellent Experience!! Highly Recommend!

Having Laughing Hat at our wedding was one of the best decisions we made! Seth & Laura were incredibly responsive and accommodating throughout the whole planning process, and they created a fun and personalized experience for us and our guests. It was truly one of our favorites parts of the wedding, and we love that we have all of the photo strips as mementos from the day! The photos themselves were also the highest quality I've seen from photo booths. We were so happy with our experience with Laughing Hat; highly recommend them for any event!

Madelyn F.

Married on 04/29/2022

Amazing and adorable

Wow! The adorable photo camper was the PERFECT ADDITION to our wedding day!! Everyone loved the adorable camper, and the spacious room inside to take fun pictures! Seth and Laura put together the signed photos of our guests for us in the cutest, most thoughtful way, which we will keep forever! If I could give one millions stars I would!

Jessica

Married on 04/16/2022

Photobooth experience

Seth and Laura are amazing! Very responsive throughout the planning process and did a great job at the event. The prop selection was excellent and added a lot of character to the photos! I would recommend them to anyone.

Karen M.

Married on 10/16/2021

Excellent!! Would highly recommend! Seth and Laura are awesome!

Awesome photo booth, Seth & Laura were awesome to work with, they respond to emails and phone call promptly. Super friendly folks! We had the booth at my daughters wedding and everyone loved it, we got so may compliments on the booth. Would recommend these folks and their booths to anyone having events you will not be disappointed. Their awesome!!

Paula C.

Married on 09/25/2021

Fabulous!!

Laughing Hat was fabulous!! Great props, photos, etc.! They were very responsive and did an excellent job! Our wedding guests loved them too! You won't be disappointed!

Donna

Married on 08/10/2021

The Best!!

They captured all the fun and excitement our guests were having in photos. A must for any wedding. Seth and Laura are the best!

Katelyn

Married on 10/29/2020

The. Best. Photobooth. EVER. We me these guys through a couple wedding expos. They gave us an awesome deal for our wedding, which was on a sunday evening. They were super flexible with decorations and theme (we had a great gatsby wedding). They set up and were there the whole wedding. The props were awesome and personalized. Not cheapy like some places. Seth and Laura were two of the nicest people and everyone commented on how nice they were. Everyone was blown away by how cool the props were and how much they loved the booth.

I would def recommend these guys if you want an amazing booth, awesome props and for a decent price!

Love you guys!

Patricia W.

Married on 07/10/2020

Best Photo Booth Ever

If you want fun and whimsy at your wedding, look no further than Laughing Hat. Seth and Laura are completely professional and accommodating. We actually had a line the entire night at our Reception waiting to get pictures taken. This couple is a pleasure to work with and their photos are top quality and their props are over the top. Seriously, if you want to have fun and laughs at your wedding, call Seth at Laughing Hat today. Also, the photo book they make you at the end of the evening is a wonderful keepsake!

Jaclyn A.

Married on 05/24/2020

The Best Decision Ever!

Seth and Laura are fantastic. Aside from being the nicest people, they are super responsive and have great attention to detail. From the design they create for your photo strips, to the props they have, everything is perfect. They have a ton of different props, but if there is anything unique to you, they will add it. Everyone at the wedding had a ton of fun at the photo booth, and now we have the most entertaining and special guest book. It is something we can regularly look back on a enjoy. So much better than a book of signatures that we will never look back at. In addition to the book with the photo strips and messages from your guests, they also give you copies of all the photo strips separately and 4 x 6 (or 5 x 7) of each of the photos of the bride and groom. Plus, you get all the photos on a flash drive. I seriously can't recommend Laughing Hat enough.

Christina

Married on 11/10/2019

The most fun photo booth

Laughing Hat was such an incredible addition to our wedding! We thought the photo booth would be fun, but we didn't quite realize that it would be the highlight of most of our guests' experience! I asked for some specific sports gear to reflect my husband's favorite team and Laughing Hat delivered beautifully. They had tons of fun signs for people to use in the booth as well as a bunch of other props that people definitely took advantage of. Everyone was stoked to see the photos and put them in the guest book that Laura put together during the event itself. It was a hoot for us to go through the book after the wedding and see what everyone was up to.
Working with them was so easy, which is key when you are interacting with a lot of other vendors. They were so much fun and made the process of booking them and working with them a true pleasure. I would love to find an excuse to book them again for the event.

Bonus--they also gave us the "extra" strips that people left behind, which we ended up using as cut outs in our thank you notes. Those have also gotten rave reviews! Don't hesitate--book these guys for your next event. You won't regret it.

Cara A.

Married on 11/09/2019

Outstanding

Laughing Hat was responsive, easy, and fun to work with it! Our guests raved about their experience and kept coming back to the booth. We cannot thank Seth and Laura enough for making our evening wonderful.

Erin

Married on 10/26/2019

We love Laughing Hat!

We are SO HAPPY we chose Laughing Hat! Our friends & family are not much for dancing, so we knew we needed something else for them to enjoy- and this was the PERFECT solution! I communicated with Seth several times before the wedding, when he had me choose a custom photo border and give him ideas for custom props. And that was ALL I had to do. They arrived, set up, and kept the laughs coming all night.

We chose to have them make a guest book with the photos, and it is something we will treasure forever. Seeing our friends' goofy, creative pictures with their notes is so much more personal and touching than if they just signed their names on something. It is something we can flip through and laugh about any time instead of just sticking it in storage forever. They also mailed us a thumb drive with all the photos and posted a (password protected) online gallery, which lets us see how much everyone was having fun when we were busy doing other things.

My husband and I were super busy being whisked around all night, but I do have one clear memory of glancing over and seeing Seth laughing with our guests helping them try on different props (they brought TONS of props). They helped everyone have a genuinely good time and we are so grateful. Thank you, Laughing Hat!

Lauren

Married on 10/12/2019

Excellent experience

Best photo booth company around! They have numerous props and are willing to take requests/personalize for your day. Seth and Laura work hard to make you happy. They are extremely responsive and accommodating. My family has used Laughing Hat for more than one occasion and will continue to do so.

Andrea G.

Married on 10/12/2019

Must have!!

They are absolutely amazing! They made our wedding reception so much fun. One of the best decisions I made was to hire them. They were able to capture all of the fun our guests we're having and we got a copy of everyone's pictures in an awesome photo album they made for us to take home as soon as our reception ended. I highly recommend them!!

Erin

Married on 09/28/2019

Yes, yes, YES!

We were so privileged to have The Laughing Hat at our wedding reception! We attended a wedding a few years prior where this company had been hired and the photos were of such high quality that my boyfriend and I (now husband) knew that if the time ever came, we'd want them at our reception. Seth and Laura are wonderful people who listen to exactly what you and your partner envision - they come prepped accordingly and there were a lot of props that just hit the nail perfectly on the head. (For example, a sign that read "First comes love, then comes marriage...then comes a puppy!"). They were all smiles the day of our wedding and gave my hubs and I preference so that we did not have to wait in line to take some sweet pics. My guests were floored at the fact that they could print out and take home their shots and that the pictures were so clear! Thankfully, we took Laura's advice and ordered the 'Guest Book' which is such a wonderful coffee table-type book with all of the pictures of our guests and the thoughtful words they expressed next to each picture. Our reception venue staff even commented on how impressed they were with The Laughing Hat. They were such a big hit at our wedding reception and to hear that they enjoyed themselves put a smile on both my husband and I's faces. A big thank you to the two of them for their professionalism, their courtesy, and their selflessness. I've been recommending them ever since and will continue to do so. Also, check out their Facebook page as it is absolutely AMAZING how they are able to set up in any/all locations, not just wedding venues. We certainly hit the jackpot with this company!

+ 6

photos

Tara

Married on 09/21/2019

One of the best decisions we made

We went with the photobooth trailer and it was SO STINKING CUTE!! The guests are still talking about it. The photos were amazing quality and the props were so much fun. And personal! Seth and Laura asked if there were an specific props or sayings we wanted included, and we gave a few but they took it so much farther! My husband and I both graduated from WVU so we asked for a sign that said "Let's Go Mountaineers." They took this hint and added WVU sunglasses! It was just very personal and you can tell they care a lot about your experience as well as the guests! They both manned the booth all night, and actually had a prop drop off so the guests could just drop and run! This made things run smoothly. If you're thinking about hiring Laughing Hat, stop thinking and act! You won't regret it! I'll add more photos to my review when I get them back from my photographer (:

+ 2

photos

Jennifer

Married on 08/30/2019

Everyone's favorite part of the wedding

We hired Laughing Hat Photobooths for our August wedding. We opted for the "something blue" camper-which was a HUGE HIT. The photos are high quality, the prop variety was over the top fantastic, the staff were super nice, and the keepsake guest book is priceless. Guests are still complimenting that this photobooth is hands-down the best photobooth they have ever done. The pictures are hysterical. There was also a constant line to get back in the camper because everyone was having so much fun with it. You won't regret hiring them!!

Emily B.

Married on 08/03/2019

Absolutely amazing!!!

Seth & Laura we're incredibly responsive and helpful! Our guests had a blast and I love that they were able to personalize our props based on our jobs & hobbies! We got the guestbook feature and had so much fun going through our guests photos! I can not recommend them enough!!!
Are you interested?
Send a message