Reviews
5.0 out of 5 rating
Quality of service

5 out of 5 rating

Average response time

4.9 out of 5 rating

Professionalism

5 out of 5 rating

Value

5 out of 5 rating

Flexibility

4.9 out of 5 rating
99%
Recommended by couples
Awards
50 User photos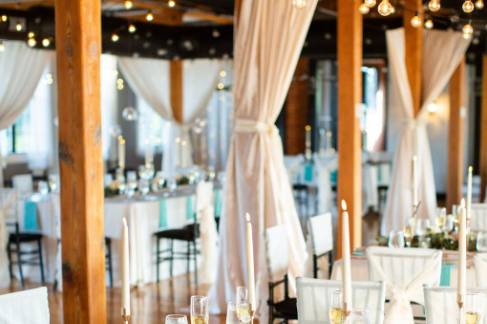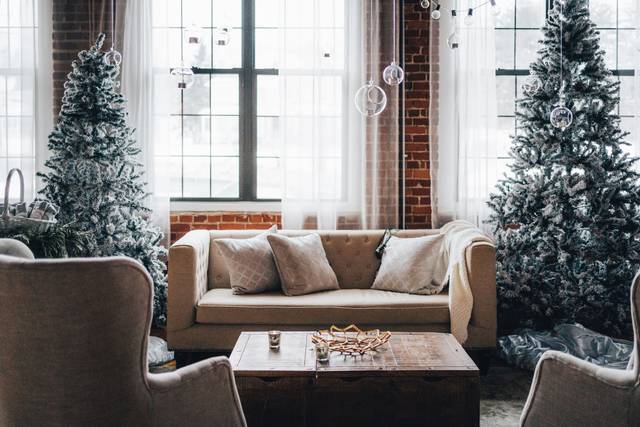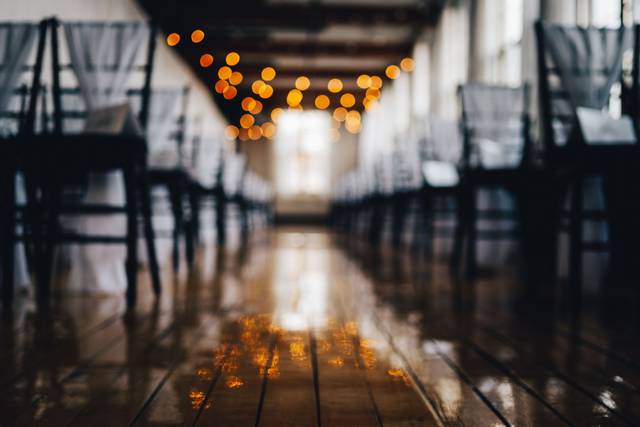 + 46

photos
Jodi R.

Married on 02/03/2023

The perfect winter wedding

My Husband and I had the great pleasure of hosting our wedding at La Piece. I spent months looking for the perfect venue in New Hampshire and I'm so glad I found La Piece. The venue was breathtaking and the staff went above and beyond to make our day special. Anna and her crew know exactly what they're doing and they have an eye for wedding décor. The space is a beautiful mix between modern luxury and a classic fairytale. I would highly recommend working with Designs by Anna to anyone planning an event in the near future. Once you tell her what you're looking for she takes it to the next level. Here are a few photos from the best day ever!

Allison A.

Married on 11/11/2022

The Perfect Wedding

Anna knows what she is doing. Trust in her to make your wedding day absolutely amazing. She does this all the time, brides only do it once (maybe twice). She was an absolute delight to work with. If you want that feeling that everything will run smoothly and you don't have to worry about a Thing, choose Anna and La piece. I had many compliments on our wedding venue and the decor and overall experience. It was beautiful and everything I could possibly imagine my wedding day to be.

+ 2

photos

Brittany C.

Married on 09/23/2022

Stunning atmosphere

Getting married with the planning can be stressful, but with Anna and her team, they made it 100% stress free. The venue was beautifully arranged and made our day perfect. My guests had an amazing time because of her professionalism and organization. They were patient and understanding with my 2 year old and what we had to do to eliminate break downs. The DJ she works with made an adjustment to music for my duaghter and I to have a dance together before it got too late. Her eyes lit up when our song came on. The entire year we planned, Anna walked us through step by step what to expect from her and what she needed from us. The day went by seamless and way too quickly. I believe I thanked her 3 times during reception because of how blown away I was from the experience. I am so blessed to have her on my team especially with the design piece. The first day I toured, she left up part of the last wedding she hosted, and I cried. I knew this was our venue. A year later when my husband and I got to see our reception design before my guests, I cried again. She caters to the individual couple to make it so special.

Are you interested?

Send a message

Dylan M.

Married on 07/30/2022

Gorgeous Venue, Great Experience!

La Piéce allowed us to have a wonderful wedding day! The whole day ran smoothly, and all of our guests were telling us how beautiful the venue was. We were particularly thrilled with how the designs from Designs by Anna came out and were really glad we went with that package. Being able to just provide our color and taste preferences but not having to worry about renting individual pieces or setup or teardown is a significant upside to this venue. We can tell how much intentional thought was put into every aspect of La Piéce and we really appreciate it! We went with City Moose as our caterer and had Dan from Solid Gold Productions as our DJ, and we were incredibly thrilled with both of them as well.

Sarah F.

Married on 05/02/2022

100% Perfect

It's challenging to summarize *everything* wonderful about La Piece into a review, but here goes:

My husband and I got married in Feb 2020 (right before the pandemic hit the US) and it remains our best memory of that year. We began working with Anna and her team at La Piece in mid-2019 and we knew from our very first meeting that we wanted to get married there. Anna is an absolute expert in wedding planning - which perfectly complemented the fact that we felt so unprepared to plan a wedding on our own. She led us through the entire process from start to finish, encouraging and guiding us along the way.

But far and away the best part about our experience at La Piece was the way that Anna styled the space for our big day. Anna's venue is essentially one large room (in a gorgeous, converted industrial building) and she starts the decor from scratch with each couple. She took the time to get to know my husband and me, asking questions about our style, our hobbies, and our relationship. From that information, she created an event space that was 100% customized for us. And when it was revealed to us on our wedding day, we were both in tears. She absolutely nailed it.

And because the venue is located in Tilton, NH (which is a sweet little town), Anna is able to design and host top-notch events at a lesser cost to her clients compared to what the costs could be if the venue was located in a big city.

If you're at all overwhelmed by the many variables involved in planning a wedding, you need to consider hosting your event at La Piece. Anna and her team are absolutely the best in the business.

Katherine H.

Married on 07/24/2021

Beautiful, Stress-free Wedding!

La Piece is the reception venue of your dreams! You will not regret having Anna plan your wedding day! She and her entire team are amazing. I had no idea what I wanted our wedding to look like, I wasn't even sure which colors I wanted. Anna created an amazing design just for us and picked our coordinating colors and flowers! Her venue is a one stop shop, it was so great to not have separate contractors for everything! La Piece is a beautiful venue, and Anna takes care of the your wedding design, flowers, food, drinks, she has a contracted DJ, and can take care of your cake and recommend photographers. Our food was amazing, hands down the best wedding food I've ever had. She made our wedding experience so smooth and stressless, I can't imagine trying to coordinate it all myself. We had so many comments from our guests that it was the most beautiful wedding they have ever been to. You can tailor her packages to fit into whatever budget you have, but honestly, she is well worth the splurge!

Maryann C.

Married on 02/10/2021

Best venue in New Hampshire!

Choosing La Piece for our wedding venue was an easy decision. Taking a tour of La Piece was really more than just a tour. You were truly able to experience what Anna and La Piece has to offer. Starting in the ceremony space and then moving to the cocktail spaces. We still remember how amazing it was to see the reception space. It was decorated, there was music playing, and right there, we were sold.

Working with Anna throughout the planning process was amazing. She made everything so easy for us. With each meeting, we were more prepared for the big day. Anna is very honest and helpful throughout the process. She was able to turn our Pinterest ideas into a reality and it was more amazing than we could have imagined. Everything is so personalized. Whether is it the table décor, flowers, lighting, or the custom drinks, it was exactly what we were looking for.

On our wedding day, neither of us were stressed. Parents and the bridal party were not stressed either. Everything was handled by Anna and her team. We were never worried that something would slip through the cracks, we knew everything would be taken care of. We just had to worry about getting ourselves ready. We also loved that we were able to get ready at the venue.

Anna knows how to make the experience special for the bride and groom. She understands that the day flies by, and you may not even have a chance to really see what you have worked on for months, so Anna made sure that we were able to experience all of it. Anna made time for us to see our reception space together without anyone else in the room. This was very special for us. We had time to look at every detail without any interruption. We loved the dance floor in our reception. It was not right in the center of the room. The dance floor was like our own club space. Guests that wanted to dance were able to, and really enjoy the music. Guests that wanted to sit and chat were able to without the music being too loud and other guests dancing right next to them.

All of the food and drinks were delicious. Even the picky eaters enjoyed the food at the cocktail hour and the reception. The late night pizza was a life saver! Our specialty drinks were incredible. Our favorite was the frisky whiskey. During the cocktail hour, our guests were able to get their drinks very quickly with the efficient system that Anna has developed. The buffet dinner was also served very quickly. There was barely a line with our large guest count.


+ 10

photos

Emily

Married on 12/12/2020

Phenomenal Staff and Service

Where do I even begin?! The first time I visited this venue I knew it was the one. I was looking for a one-stop shop and La Pièce had it all. Flowers, food, design, bar, DJ, and more. Anna was knowledgeable, professional, and accommodating. Everything was broken down so there were no surprises which was extremely helpful because wedding planning can get overwhelming.

I never had to worry because I knew Anna was on top of it. She kept in close contact and there were milestone visits all the way up to wedding day. I appreciated all of this especially when COVID hit. Anna helped us with all the roadblocks that came up with regulations, a new date because we had to postpone, even ideas on how to make our guests more comfortable and safe. I cannot thank her and her staff enough.

When the wedding day arrived, there was nothing I needed to worry about. Anna literally took my breath away with her designs. I mean the ceremony, cocktail area, the reception was breathtaking! I truly recommend this venue to anyone, for any event. La Pièce is phenomenal and I'm so grateful for them and for making our wedding day the most amazing experience!

Thank you so much! I hope to have another event there someday.

Aliceson L.

Married on 09/09/2020

Perfect Choice

Me and my husband do not regret any part of the decision to book La Piece for our wedding! The park next door made for perfect pictures for our September wedding. Working with Anna, through all phases, was stress reducing. I was grateful that her establishment had in-house options for music and flowers. This took two less things off our plate! Anna did amazing working with what we saw for our wedding, from our breakfast buffet for dinner (wish I was able to have more at the time!), to our theme and colors. It all came out more beautiful than I was even hoping! She even added some little touches to make it better. And she did a great job incorporating things that I had made for the wedding into her design. The only thing we wish we could have changed about the day is that we had had more time to enjoy everything! It all went by too fast!!!

Brettney-Brae

Married on 09/28/2019

Heaven on Earth!

We met Anna and her wonderful team and I instantly fell in love. Anna's heart truly beats for her brides and grooms and it shows in her pristine work. From start to finish, she and her wonderful assistant, Karen, stayed in touch, answered questions and didn't mind my constant need for reassurance when it came to my vision. I never doubted Anna - because on the day of my wedding, I cried tears of joy as my magical wedding reception concept was brought to life before my eyes! Anna and Karen are more than just your vendors - they become your friends and I will never be able to repay them so I hope this review will suffice, for now! Thank you Anna and your team from the bottom of my heart for making my dreams a reality on the best day of my life!

Dixie

Married on 05/18/2019

Magical , Elegant and Romantic

If you found La Piece-The Room, look no further! This is your wedding venue! If you have seen the movie The Wedding Planner and ever questioned if someone like that exists in real life the answer is, YES! And her name is Anna Yasharian! She was everything we were looking for and more. The moment we saw her show room we were sold. Every single appointment with Anna was magical. Her organization skills, her attention to detail, her knowledge, her amazing staff, her beautiful venue, her pricing I can go on and on! Anna planned absolutely everything! Anna made the process soo seamless. She took care of all the behind the scene stuff, from the flowers, the food (sooo sooo good), the table décor, the set up, the DJ, she recommended photographers, cake vendors, hotels, limo services, everything you could possible think of. Her level of concerned about pleasing us and making sure we were happy meant the world to us. All we had to do was show up, get married and have fun! That was exactly what we did. After a rough couple of months we finally tied the knot 8.15.2020. Anna made my wedding possible. She is the wedding planner every girl needs! When she tells you to trust her...GIRL TRUST HER!!! Thank you soo soo much!

+ 2

photos

Amanda

Married on 04/27/2019

A Pinterest Dream Come True

I can't say enough about La Piece and the fabulous owner/coordinator, Anna Yasharian. The venue itself is unique and beautiful, offering a quintessential New England river and mill feel. Everything was completely customizable thanks to the packages offered by Anna. She is an absolute genius and will literally make your Pinterest boards come to life. I wish we could get married every day just to experience it all over again.

Ashley

Married on 10/14/2018

Do you believe in magic?

Anna is a magician! Her and her staff are just fabulous, from Victoria her assistant to the wait staff the day of the wedding, they were very responsive to my request and helped tremendously when it was time to gather our things. I'm am almost positive one of her staff members helped clean our bridal suite. Not only did her staff go above and beyond so did Anna, she had a few surprises up her sleeve the day of and I couldn't of been happier.

The space is so elegant with out any decorations and once Anna brought my vision alive the space became not only elegant but very romantic and created the perfect intimate feel I was looking for on my wedding day.

The overall experience has left me feeling as if I would do It all over again, Anna made the planning very easy and her attention to every detail in planning was perfect, nothing was forgotten!!

Thank you Anna and your team for taking part in our special day, it was perfect and magical!


La Piéce - The Room's reply:

Ashely,
Thank you so much for the amazing review. We are so thrilled that it was everything you dreamed it to me! We wish you and Zach many years of more magical moments!

Love Anna and The Lapiece Team


Julie

Married on 10/13/2018

Rehearsal Dinner

La Piece was an absolutely stunning venue for our rehearsal dinner. My fiancé and I were greeted by the most spectacular room filled with a long table set for 50 people, high top tables for mingling, and a stellar food station. Organizing with Christine and Anna assured me that everything would go as planned, and our expectations were exceeded and then some! We had an incredible experience, and our friends and family thoroughly enjoyed every bite, every drink, and the entire event. Thank you so much Anna and Christine!!!!!

Sarah

Married on 09/29/2018

Everything I dreamed of!

Anna and her staff are AMAZING at what they do. On the day of our wedding everything was absolutely perfect, not a single detail was overlooked. I didn't have to worry about a single thing except showing up! Anna worked tirelessly with us during the planning process to make sure we would have everything we wanted and needed. I personally found wedding planning to be extremely stressful but she made sure everything was accounted for and all the T's were crossed and I'd dotted! It was really helpful to have all the separate meetings with her and her team leading up to the wedding - it gave us time to discuss and decide on each aspect of the wedding, without trying to cram it all into one meeting. Anna handled all of our decor, including our flowers, and she also ran the entire event so smoothly. She was amazing with both of our families and friends and made sure everything was perfect. Wedding planning is really stressful - do yourself a favor and let Anna and her team handle it all, you won't be sorry! My husband and I still continue to get compliments about our wedding and how beautiful everything was!

Amy

Married on 09/15/2018

Amazing wedding venue!!

My husband Alex and I had our wedding at La Piece in September 2018. We had looked at several other wedding venues prior to our tour at La Piece, but after our first meeting with Anna there was no doubt in our minds that this was the perfect place for our wedding. Anna and her team made us feel comfortable and confident that they would be able to take our ideas for our dream wedding and turn it into a reality, and they did not disappoint!! Over the course of our year and a half engagement, we had multiple meetings at La Piece with each meeting focused on a different aspect of the wedding planning process. Anna listened to our ideas and thoughts each time, gave us suggestions/hints when her expertise came into play, and helped make sure every detail of our day flowed seamlessly. We do not live in NH and planning a wedding from far away can have its challenges, but Anna helped coordinate and facilitate every detail for us which helped alleviate the stress of wedding planning as much as possible. After 18 months of planning, the big day finally came and I still have a hard time putting into words how perfect it was. The Room was more stunning and magical than I could have ever dreamed. The whole day was seamless from our intimate ceremony to our celebratory reception, not to mention the incredible cocktails and food/desserts that we indulged in! One of our vendors told us this was one of the most beautiful weddings they had ever been a part of, and to this day people are still commenting on how beautiful and unique our wedding was! Thank you from the bottom of our hearts for all of your hard work and attention to detail and for making our wedding the best day we could have ever asked for! I would recommend La Piece 100% to anyone who has a unique vision for their wedding day and wants to see that dream become a reality!

Kyleigh

Married on 09/08/2018

Anna & her team,
A month after our wedding, I am still in awe and speechless about how perfect our day was. I had been stalking Anna and her business from the time she opened in our small town. I knew shortly after her opening, after running into a few of her event photos, that THIS was the place I wanted to get married. Shortly, after my engagement in 2016, I reached out to her. I wasn't aware of how much weddings costed nowadays. I was crushed when I started tallying up the cost of my little girl wedding. My fiancé (now husband) assured me, that this was a typical price and if this is what I wanted, then this is what we would do! I emailed Anna back and a few short emailing's later, we had our first meeting.
Anna's team has everything modeled and laid out for you. If you want a stress-free wedding, then this is the place to go. Anna has everything laid out through various meetings prior to your big day. No detail goes unnoticed and she truly caters to your every need. The designs are flawless and only everything you could ever dream about. She has truly nailed down the art of planning and providing a wedding of your dreams. It can be simple or it can be glamorous. She draws attention to detail and provides a down to earth experience. I thought I wanted to plan and "do-it-yourself", but in reality, being given choices is what I needed more. I never stressed or worried, throughout the whole process (seriously).
Her and her team, gave me the little girl wedding of my dreams within our budget. I couldn't have done this without her (quite literally). She is amazing, receptive, and understanding. Our wedding went off without a hitch, not a single glitch! It was AMAZING! She is AMAZING! Her team is AMAZING! I am forever thankful to her! Highly recommended! Our friends and family are still talking about our day! I can never thank her enough…and from the bottom of my heart…I am grateful for the experience she provides.


Jenna

Married on 08/24/2018

I would recommend this venue to anyone and everyone. We were able to have the wedding of our dreams within our budget, which I didn't think was possible. Anna is a professional who not only knows what she is doing, but knows how to execute a wedding at a unique venue like La Piece. We went with an all-inclusive package. Anna made the planning process fun, listened to every idea we had, and gave honest feedback when needed. For example, we wanted to extend cocktail hour by an extra 15 minutes. Anna told us that our guests might start to get antsy, but that it could be done if we really wanted. We decided to go with the extra 15 minutes so that we could attend cocktail hour after taking some post-ceremony pictures, but it was nice to be aware of the fact that our guests not appreciate a longer cocktail hour.

La Piece handled every detail of the day and did it flawlessly. They arranged our DJ, took care of all the flowers and our centerpieces, all candles and decorations, food, drinks, literally everything was taken care of. It took away a lot of the stress of wedding planning, we were able to enjoy every minute of the day – even the days leading up to the wedding were stress-free! There were parking attendants to help people find parking spots! We went with hanging bistro lights and draped fabric, it gave such a romantic feel and we go so many compliments on how beautiful the entire event was. Myself, my husband and all of our guests were blown away by this venue. We were blown away with how smooth and stress-free the entire day was.

This venue is so unique. A lot of our wedding guests were drinking actual cocktails at the reception – margaritas, chocolate martinis, etc. rather than your typical vodka soda, etc. wedding drinks. We really appreciated having actual crafted cocktails and so did our guests! Makes going with an open bat that much more worth it.

+ 3

photos

La Piéce - The Room's reply:

Jenna and Will,
We are thrilled that you loved your Wedding Day! This means that our mission was successfully accomplished! We absolutely had a blast working with you and hosting you and your friends and family on your BIG DAY! We wanted to thank you for the great review and remind you to come by and visit every once in a while! Best of wishes to you and your future together as Mr.& Mrs.

From all of us at Lapiece - The Room!

Rick

Married on 07/21/2018

We couldn't be more pleased with our experience at La Piece. From beginning to end, the experience was unparalleled. Anna and her team made my wife and I look amazing. Over the days that followed the reception we heard things like, "I've never seen such a beautiful reception," and "This was the best wedding reception I've ever been too." Anna and her team knocked it out of the park!

Lisa

Married on 04/29/2017

We couldn't have been happier with our wedding at La Piece. We first selected the location after driving up to NH from NY in a snowstorm. After arriving late, we were welcomed by Anna and her staff with a bottle of wine and a gorgeously arranged room. As Anna walked through her background and her vision of all that La Piece has to offer we quickly realized this was exactly the place we wanted to be on our big day. Anna has a ton of experience, a great attention to detail and a true passion for her work. She helped us establish a plan to work within our budget and not sacrifice anything we wanted and she made all the preparation, even from a distance, smooth and easy. She handled all the décor for us and selected and managed many of the other vendors we would be working with: florist, DJ, photographer, caterer – all of them were perfect and exactly the right match for the style of event we were aiming for. On the day of Anna made sure that everything was seamless and smooth and that we didn't have anything to worry about. She would check in on us throughout the day to make sure were happy and relaxed and really enjoying the day instead of worrying about details. We wholeheartedly recommend La Piece to anyone looking for a unique and spectacular space and a coordinator who is an absolute master at her craft!

Sarah

Married on 09/17/2016

My husband, Chris, and I had our wedding reception at La Piece - The Room on September 17th. To put it simply, it was the most magical day of our lives. We had been working with Anna, Andrew and the La Piece team for over a year, and in that time they helped us book all of our vendors including the DJ, photographer, caterer, baker, etc. They helped us with every aspect of the wedding day and answered all of our questions. They really pride themselves on the element of surprise and helping you with as much or as little of the planning as you want. We showed them our vision and they were going to make it a reality. Looking back, I can't believe how minimal the stress was for us. We started our wedding weekend off by having our rehearsal dinner in one of the rooms at La Piece. I remember thinking, if this is how the rehearsal dinner looks, I can't imagine how beautiful the reception will be. The following day we had the ceremony at the Tilton School Chapel, which Anna and Andrew coordinated. From there, our guests went over to La Piece for cocktail hour and the reception. When we saw the room for the first time, it took my breath away. It was the most beautiful room I had ever seen. It has been 2 weeks since our wedding and people are still telling us how it was the best wedding they have ever been to. THANK YOU Anna, Andrew and the La Piece team for giving us the wedding of our dreams!!

Kimberly

Married on 05/29/2016

It is difficult to put into words how AMAZING La Piece is as a wedding venue. From the moment I spoke with Anna on the phone, I felt comfortable and important. When we met with her and Andrew for the first time in person, we were blown away by their passion for what they do. It was clear we were in good hands. Then there was "the room" which I fell in love with as soon as I entered it. The charm and beauty of the room is only enhanced when Anna and Andrew take your ideas and dreams for your perfect wedding and turn them into a reality. The first time I saw the mock design for my wedding I cried. Then I panicked because there was no way I could afford this. I was certain I had been tricked into falling in love with something way out of my budget. Boy was I wrong. Anna NEVER once showed me something I could not afford. She never pushed me to up my budget, and never made me feel bad for not being able to afford more. Walking into the room on my wedding day, I felt like I had won the lottery! Friends and family who have attended quite a few weddings in the last few years, commented on the beauty of this incredible venue. It is unique, fun and stunning! From a bride's perspective, the venue is even more incredible because they take care of EVERY LAST DETAIL for you. I am a control freak, but I did not want to be stressed on my wedding day. I never once doubted that my day would be perfect. I honestly felt like and still feel like a part of the La Piece family. I know I will remain friends with Anna and Andrew because they never treated me like a client. Meeting with them was like meeting with friends. Our only complaint is that I wish Anna and Andrew did not have to work at our wedding, because by the time the big day came, we wanted them to be sitting at the head table with us! Thank you so much for making our wedding into a dream come true. We will be forever grateful and we look forward to seeing you both soon!

Bethany

Married on 05/22/2015

I really don't know where to begin. I live in Chicago, IL but we needed to get married in NH to accommodate family. I ended a daunting day of venue exploration with La Piece and from the minute I walked into the room, I knew this was where I wanted to get married. Even with no 'wedding' decor it was stunning. I was worried that it would be out of our price range it was so beautiful! However, the room itself wasn't what got me, it was Anna. She is passionate, detailed, has incredible taste and is 100% focused on making sure every detail of the day is magical. I knew my wedding would be perfect if she was involved.
Since day one she has been nothing but patient and understanding with my budget concerns and questions.
What I wanted most for my wedding day was to just show up and I am totally thrilled with the fact that I don't have to worry about a thing because Anna and her incredible staff will have it handled.
On a side note, all the other vendors that Anna suggested/works with are also amazing and easy to work with and there has been virtually no stress in the planning of this day! A must for an out-of-town bride!
I don't think there would have ended up being a wedding if I had not found Anna and La Piece!

Samantha

Married on 05/20/2017

My husband Ryan and I had our reception at La Piece on May 20th, 2017. Every single thing was perfect. We had fallen in love with a garden in New Hampshire for our ceremony, but wanted a much more refined reception than we could have pulled off there. We found La Piece and there was no question after that who would be hosting our reception. Anna and her staff were thorough and clear on all of our options. She spent incredible amounts of time and detail giving us a design and never hesitated to make changes either for aesthetics or budgetary reasons. She managed everything for us and I can't tell you what a relief that was for us. We had our rehearsal dinner there as well, and that was fantastic. Come the day of the wedding, everything ran so smoothly. We got ready in the bridal suite on site and had bottle service throughout the afternoon. Anna does a sort of "big reveal" after cocktail hour for the bride and groom. You have multiple meetings putting together the entire design, from colors to themes to flowers and drinks. Because of these meetings, we knew the components of what the day would look like, but not what it would look like all put together. It was astounding. I almost cried at how amazing everything looked. I would be remiss if I didn't say anything about the food. Anna partners with the Granite to do catering and they are AMAZING. Food was one of the most important factors in our reception choices and we couldn't have gotten anyone better. They worked with us to create a custom menu that included both scallops and duck (neither were on the original menu) and they did this at no additional cost. The drinks were fantastic--both Rob and Jen were great. Rob created multiple drinks for us that I wish we could reproduce, because they were excellent. Overall, I can't say enough good things about La Piece or the experience we had there. We loved everything about La Piece and Anna. I would recommend this place to everyone. It's worth every penny.

Lana

Married on 08/14/2015

This is an amazing space with unbelievable potential!
Anna and her team exceeded our expectations in fulfilling our dream vision... And it wasn't easy!
My guests still cannot believe this happened in Tilton!
Anna is imaginative and full of ideas. She is very creative and her team is kind and motivated just like her! They listened to all our requests, realistic or not. And concentrated on delivering what we asked for. They clarified things and perfected things with tact and skill I was beyond impressed with!
It was a dream come true..

I'm hoping to have more occasions to celebrate so I can return to that beatifiul space!!!
Are you interested?
Send a message