212 Reviews
Recommended by 93% of couples
Quality of service

4.7 out of 5 rating

Average response time

4.5 out of 5 rating

Professionalism

4.7 out of 5 rating

Value

4.7 out of 5 rating

Flexibility

4.7 out of 5 rating
52 User photos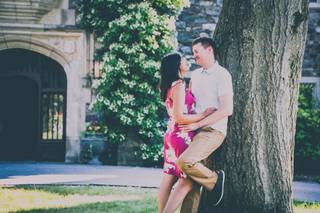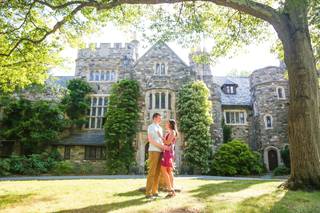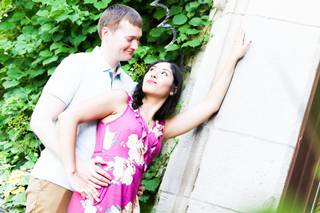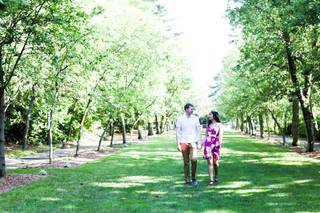 + 48

photos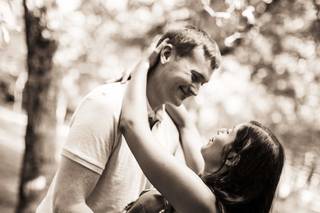 Alycia

Married on 06/19/2021

I met Kinga at a bridal show and I was in awe of her work. Kinga is an absolute pleasure to work with!! From the moment we met, I knew we were going to work well together. We hired her and her team for our Wedding this year. So far, we are beyond pleased! Our engagement shoot went perfect. She lets you be yourself and captures your special moments that you get to keep forever. We are so grateful for all she has done so far. You will not regret your decision in hiring her!! She's wonderful!!

Stefanie

Married on 10/13/2019

Just got back from our engagement photo shoot with Kinga! My fiancé and I are so happy with how it went! Kinga was prompt for our scheduled time, made sure we were comfortable and relaxed and allowed us to joke around and use our own creative ideas! She made the photo session so much fun and relaxed! She took her time with creative shots and we never felt rushed! Can't wait to continue working with her for our wedding and cannot wait to see the pictures we took today!!!

ks.photo Studio's reply:

Hello Stephanie, We have such a great time working with you throughout the process. Thank you for being so kind and to trust us with your Engagement / Wedding process and photos...Photography is probably the most important element of the wedding process because it provides amazing memories of all the beautiful moments you live through- those moments take place during your session and during the wedding day- and we are truly honored that you chose us to capture these spectacular moments and to trust that we are the best fit to deliver perfection. Thank you from the bottom of our hearts- love, ks.photo studio Team.


Samantha

Married on 09/20/2019

Samantha Wadleigh

Kings is truly talented. Our engagement photos were beautiful! I cannot wait to see what our wedding photos will like once the day comes. Not only were our pictures beautiful but she made the process fun. I hate pictures I hate taking pictures. Not with Kinga.

Are you interested?

Send a message

Jackie

Married on 09/01/2019

Kinga is amazing

When it comes to the day there is nothing to worry about Kinga and her crew make it as smooth as possible. They are quick on their toes to come up with poses so all you have to worry about is just enjoying that magical day. Our engagement shoot went really well and she helped my husband and I get a feel for posing together. I am so happy with how the wedding day went and how they were able to capture every moment. Can't wait to see the photos ❤️

Taylor K.

Married on 07/20/2019

Wedding 7/20/19

I first met Kinga at a wedding expo. Her bubbly personality and the quality of her work made me know she was the PERFECT fit for my wedding. After the expo, we met with Kinga to go over our package and she worked so well with us to make sure she included all of the things we needed (save the dates, thank you cards, wedding albums, etc). In May 2018, Kinga completed our engagement photoshoot and the photos were incredible! Fast forward to our wedding on July 20, 2019, Kinga and her partner James truly outdid themselves. It was the HOTTEST day of the entire summer and they worked so hard to make our wedding picture dreams come true. They were a pleasure to work with, had a ton of fun with our wedding party and guests, and they captured so many beautiful moments. We have received all of our pictures back (almost 3,000 photos) and they are BEYOND incredible! I cannot thank Kinga enough for her hardwork and dedication to making our special day even more special!

Lindsey L.

Married on 07/13/2019

A+ Recommendation for ks.photo!

We had a wonderful time doing our engagement photoshoot with Kinga! She encouraged us to be creative in brainstorming various poses. Kinga showcased her keen eye by also suggesting many artistic poses for us. She is willing to do anything for a beautiful photograph, whether it be getting down and dirty in the mud or traipsing through sticky sand. My fiancé and I felt comfortable with her due to her effervescent personality. She brings laughter and joy to everyone around her. Kinga allowed us to showcase our personalities through the photographs by prompting us to use props and eye-catching scenery. She displays her professionalism by arriving on time to meetings and the photoshoots. We are so excited to work with her again on our wedding day!

Natasha

Married on 07/06/2019

My fiancé and I are terrible at taking pictures, so were pretty nervous for the engagement session with Kinga. However, she immediately put us at ease by being so personable, showing us different poses, and getting us to smile and laugh naturally. She also knew the location well (Skylands Manor), so brought us around to great spots that were perfect for the photos. She took over 500 pictures and got them back to us within 3 weeks with edits, despite it being a busy time of year. There were so many great ones to choose from that it's hard to decide for the save-the-dates and our website. Her dedication and love of photography definitely show in her photos.

+ 3

photos

ks.photo Studio's reply:

Hello Natasha and Billy, SO Amazing to hear that you love working with us and had such a great experience at the engagement session. We love working with you guys and the photos are truly a proof of how comfortable you looked and felt.. I'm thrilled to be sharing all these amazing moments with you and the stunning photo memories that we had created for you...
love, kinga/ ks.photo studio

Panagiota C.

Married on 11/24/2018

Ah-mazingggg

Kinga from KS Photo Studio is simply AH-MAZING! I met her at a bridal show & we immediately clicked. She was so sweet & up-beat, I knew this was my photographer! She was flexible to meet up and review our contract, she was willing to set up payment plans (which was a great plus since weddings can be very expensive) & always so responsive with my emails & text messages. Our wedding was on 11/24/2018, everything went perfect & smoothly. Kinga and her entire team (another photographer & 1 videographer) were on time & knew exactly which moments to capture. I am truly so thankful for her & I can not wait to see photos from our BIG DAY, I am sure they will be simply breathtaking! Kinga, thank you so much for everything...you have been an absolute pleasure to work with! -Patricia & Terry xoxo

Krystal

Married on 10/27/2018

We recently had our engagement pictures with Kinga and she was such a pleasure to work with. She creates a payment plan that works for you. She is very flexible when I come to location and times. She is so nice!

Taffy

Married on 10/20/2018

Kinga is honest with her product and is loyal to her customers. As our engagement photos were the first time my fiancé and I posed for pictures, Kinga made the entire session feel natural. She's an amazing person and believes in her work. We specifically asked Kinga to do our wedding photos as well. She makes everybody comfortable and is an amazing photographer to work with. We love her work so far and cannot wait for the wedding.

ks.photo Studio's reply:

Hello Taffy,
Thank you so much for for your kind words
-I appreciate you recognizing that I always stand behind our clients 100% and it truly is an honor to have such amazing people like yourself around and to be of service to you... photography is in my heart and allowing my gift to shine and to make you and other clients comfortable in front of the camera is what truly makes my business special. We are always honest and deal fairly with everyone. We are thrilled to hear that you enjoy so much working with us and we are looking forward to working with you during the wedding day and for years to come..
...love you guys!! Kinga@ ks.photo studio


Melissa

Married on 09/29/2018

My fiancé and I just had our photo shoot last week, needless to say Kinga was absolutely amazing. Her kindness, patience and just overall professionalism was above and beyond. Not only did she make us feel super comfortable but also reminded us to just have a great time while we shoot. It was truly such a wonderful experience and we couldn't be happier to have her capture our wedding. Without a hesitation I would recommend Kinga!! Thank you again!!

Carmen

Married on 09/22/2018

Recently my fiance and I took our engagement photos at a gorgeous location: New Jersey Botanical Gardens (Skyland Manor), Ringwood. Kinga was awesome, she had arrived before us, and is familiar with the setting. She knew exactly where to take the best photos and poses (whether positioned or natural). We were impressed with the entire session and Kinga's style, professionalism, and positivity. We can't wait until our wedding day in September!

ks.photo Studio's reply:

Dear Carmen, Thank you so very much for trusting us with your photography choices and to choose us to commemorate the most important moments of your lives. We are truly honored to be a part of your special day and we had such a great time working with you at the engagement session. Words cannot describe what it means to a vendor to find the perfect client- someone who trusts us, someone who respects us and someone who simply enjoys the process and working with us...and they see the value in the work we offer...- and You ARE this PERFECT CLIENT and we are blessed to have you as a member of our ks.photo studio Family.
We are forever grateful that you have chosen us!!! We are also thrilled that you recognize how much heart we put into the process and how much we simply care.
Love, Kinga
ks.photo studio


Rosemarie

Married on 08/04/2018

My fiance and I recently had our engagement shoot with Kinga at Ks. Photo Studio. I would like to start by saying that Kinga is so kind, professional and works very hard to make you happy (while making it look easy)! She was so flexible and accommodating when I changed my preferences for the shoot and allowed us to have a lot of fun during the shoot. I felt confident throughout and can't wait to see the pictures!

Loriann

Married on 07/21/2018

My fiance and I met Kinga at a bridal show as we were starting to plan our wedding. We loved her rapport, expertise and amazing work and knew that she would be perfect for what we needed. At a point in time we met with Kinga to review all options and set up our engagement session, which turned out absolutely beautiful. Kinga made us both feel at ease, relaxed and comfortable when taking the photos. Even though it was a hot day to take engagement pics it went as planned and we loved every minute of it.
As for our wedding that was now, this summer of July, the day was Perfect. Kinga's professionalism was outstanding! We thank her and her partner for making such a beautiful day for my husband and I.
Lori & Tim

Katie

Married on 06/29/2018

There isn't enough words to express just how amazing Kinga is. She is hands down the best photographer I have ever worked with. She works hard to make sure that each person's personality is brought to life in every single picture she takes. She has made our wedding planning process so much fun and exciting. I am so excited to have her capture my wedding day and can't wait to see her work her magic!

ks.photo Studio's reply:

Hello Katie and Jarred, words cannot describe how happy I am to be working with you and how grateful I am for you trusting me with The Most Important Day of your Life's. You two are just so full of Energy and you are very kind Souls. I had an amazing time working with you at the Engagement session and I am super excited for the Wedding Day. The Engagement Photos are beyond amazing! I'll be sharing them on my Facebook page soon. Xoxo

Caitlin

Married on 06/09/2018

Kinga and Ziggy were amazing to work with. My husband and I just got our photos back and we can't believe how many there are to choose from. Some locations suggested by Kinga were ones we never thought would be a good photo but turned out to be some of the best. She even put on some special effects to some of the photos that we can take a look at. How we are going to pick just 85 I just don't know! Thankfully Kinga provides you with the rights to your photos so you're not missing out on any one picture! Ziggy worked with my husband and his groomsmen and his suggestions for photos were great as well, we can't keep laughing at the pictures. Some great moments were captured and I couldn't have asked for a better photographer! We also had a videographer, Matt who worked with us. We haven't gotten the video back yet, but I can only imagine how great that is going to be. The entire team did great, you wouldn't even know they were there, but yet, the images show they were!

Danielle

Married on 05/19/2018

When looking for our wedding vendors, photography was at the top of our "homework" list. At the end of the day, it's the photos & memories that you will cherish forever!!! My now husband and I wanted to take our time with the wedding planning process. We decided a two year engagement would allow us the time to spend our time researching each vendor to be sure we were getting the most and best quality for our money!

I was first introduced to Kinga's work at a bridal show. Though she was not present at the time, her albums were like nothing I have seen before! I instantly fell in love with her artistic and natural style! She also included many amenities in her price including a second photographer, save the date, thank you cards and a gorgeous album! Since my husband and I paid for most of our wedding, we HAD to find out more about Kinga and KS PhotoStudio!

Since her studio is located in North Jersey, she met my now hubby and I half way! From the second we met her, we knew she was the one! She was kind, generous, personable and warm! After many photography meetings were it was evident we were trying to be up-charged, it was a breath of fresh air to meet such a loving soul! We hired her on the spot!

On the day of my wedding, she was a joy to work with! She made the whole experience enjoyable! She was prompt and reliable. Throughout the night, her artistic talent shined! Some of the shots were completely breathtaking!!! She also asked for my input throughout the night to make sure I was happy and got all the shots I desired. Her team even stayed beyond the time they were paid for to make sure they got those last couple memorable shots! We received final edits super quick, at about the three week mark!

My husband and I are thanking our lucky stars for Kinga and her team! If you are looking for wedding photography, KINGA is your girl! We have already done all the research for you. Cheers!

John

Married on 04/29/2018

We just received our wedding photos and one picture is better than the next. Kinga and Ziggy were awesome we enjoyed the whole day and now can look back on it. A big thank you to them for everything !!

Adrienne

Married on 04/27/2018

Kinga is nothing but professional and talented. She was easy to contact and communicate with in regards to future wedding plans and engagement photo session scheduling. My fiancé and I could not be more pleased with the decision that we made for our wedding photographer. Our engagement photos came out beautiful and I cannot wait to see our wedding photos !!!

Stephanie

Married on 04/20/2018

Kinga, Ziggy and the team were beyond amazing for our wedding in April. but first, our engagement shoot, we went to grounds for sculpture and being my first time there, Kinga knew all the great spots to go, made us feel really comfortable and took beyond amazing shots. Our families loved our Save the Dates so much they framed them....

Wedding day, Kinga really put her foot forward and got everyone moving quick and posed, snapped some pics in such a short time frame (being i was 25 min late for the church) then went to church. once we got to the venue we got straight to work, got the shots i really wanted and then danced the night away. Her team was so great and helpful and always there when i randomly thought of new pics to take. the sneak peak pics we got were so breathtaking that i'm so eager to see the rest and re-live our wedding all over again and then get our video. thank you thank you thank you!!!

Monika

Married on 03/17/2018

We are extremely satisfied with the service that ks.photo studio has provided to us. Our friend Anna has recommended ks.photo studio and the owner -Kinga and this great suggestion turned into one of the best vendor relationships we had for our wedding. Kinga was very responsive, she also prides in assisting everyone with scheduling and also managing all details related to the wedding. She recommended our DJ and Florist, and even our venue. She was kind of like our wedding coordinator in a way, which was great and saved us a lot of time researching. We trusted her with the suggestions and she was right on with all recommendations. I will forever cherish the beautiful photos we have received from our engagement session and wedding.
Words cannot describe how exciting was the first session we had with Kinga. She suggested the Engagement session as a warm up. And we agreed- being that neither myself or my finance felt comfortable in front of the camera, we loved the idea and it was just a wonderful learning experience. Kinga knew how to make us comfortable posing. We had a blast. There were 800 plus spectacular photos we received from this session and gorgeous Save the date cards that our guests framed. Wedding day was equally great. We worked with Kinga and her partner and we loved both. Kinga started the day with me and my bridesmaids and Zyg was there with the boys. The long years of experience that both of these photographers have definetely shined through. We were only posing for the camera for short period of time for the more formal photos and the rest was always candid, not posed. We enjoyed every minute spend with the photographers and till today we hear from our guests how wonderful the team was. We have received 3500 beautiful photos and we are now finalizing the pics for our album. We recommend them to everyone-Kinga will guide you through the process and will make you fall in love with posing in front of the camera. They are great and you will love them.

ks.photo Studio's reply:

Hello Monika and Bobby, it was such an honor to assist you! We truly appreciate your kind words and we had a blast working with you!!
It is so nice to hear that you recognize our efforts to really go the extra step and to assist our clients..
I am looking forward to working with you and your families in the near future/ thank you SO Very much for all the recommendations.. love, Kinga / ks.photo studio
Xoxo

Cassidy

Married on 01/05/2018

We just received our engagement photos from Kinga and I cannot express how amazed we are with how they came out. They are perfect! She made sure we were comfortable during our session and we had so much fun. We can't wait until our wedding day. She was so easy to work with and she was willing to meet us anywhere for our engagement session. We will be using her for our photo and video for our January wedding at the Palace. What beautiful pictures and what artistry!

Christina

Married on 11/25/2017

We have used ks.photo studio for our Engagement session, Wedding and Boudoir session- and I have to say we were thrilled with their service. We received a very attractive offer combining all three sessions and we even received Albums with each. All below 3500.00. We have been recommended by our friend who used them last year and they were very pleased with their selection. We worked with Kinga and she was very easy to connect with. We love texting and sadly no other vendor we chose to work with liked to text but Kinga was different. We literarily exchanges texts few times a week for the most part of our planning process.
Any question we had she gladly responded. She also helped us with the florist recommendation and she assisted us with our wedding planning, as well.
She suggested a great timeline which ensured we had enough time for our family photos and most importantly gave us plenty of time to relax and enjoy our wedding day. I hear horror stories from my friends who used other vendors that it may take up to 3 hours during your wedding day for formal photos, Kinga and her team were just great and they only needed an hour for all formal photos. Our entire family and bridal party were amazed how quickly we did the photos and how entertaining the photographers were.
Kinga was one of the photographers at the wedding and she was awesome. Very attentive and pleasant to be around. Of course she also did our Engagement session and most importantly my private Boudoir Session. Having a female photographer there with me meant a world to me. The session was super comfortable and that's all due to Kinga's approach. She is very patient and makes you feel very comfortable. The photos were stunning, she even made a beautiful album for us from that session and I presented it to my husband at the wedding day when we were exchanging the gifts and letters. He was amazed by this beautiful and meaningful gift. Words cannot describe how happy we are choosing ks.photo studio.

Georgia

Married on 11/11/2017

Our wedding was 11/11/2017. Kinga took our engagement photos, which came out beautiful. She made taking the photos feel natural. That day was a great experience. On our wedding day, we had the pleasure of working with John and Ziggy for photography and Eric and Mike for videography. I can't say enough good things about them. They all made sure they were capturing every angle of the night. They made me feel very confident as soon as I met them and I knew I didn't have to worry about anything on my wedding day. I can't wait to see the photos and the video. I recommend KS Photo Studio for your wedding.

Jessica

Married on 11/04/2017

I met Kinga at a local bridal showcase and I immediately knew that I wanted her to be the photographer at my wedding. My fiance and I just had our engagement photo shoot with her and she was amazing to work with. The photo shoot was so much fun and she took all the kinds of photos we wanted. We can't wait to see our photos. Kinga was nice enough to recommend different places for the photo shoot and the place she recommended was gorgeous. She is an absolute pleasure to work with. I would absolutely recommend her to anyone who is looking for a photographer!

Are you interested?
Send a message