41 Reviews
Recommended by 98% of couples
Quality of service

4.9 out of 5 rating

Average response time

4.9 out of 5 rating

Professionalism

4.9 out of 5 rating

Value

4.9 out of 5 rating

Flexibility

4.9 out of 5 rating
135 User photos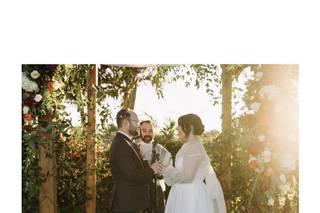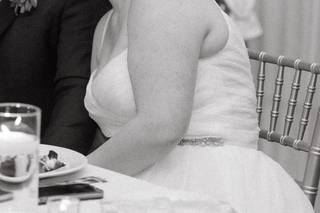 + 131

photos
Deon M.

Getting married on 03/01/2084

The most amazing photographer & people!

Working with Kirnos photography was the most easy going experience. They made the couple feel at ease, made everyone laugh, and not to mention that their work is AMAZING!!! There's so much depth and richness to their images and they're just real people. Would recommend them to anyone.

Beth K.

Married on 01/14/2023

Beyond our expectations

As out-of-towners planning a destination wedding in Boca, we found that a lot of the recommended photographers didn't share our style, so when we found Michelle and Patrick, we were thrilled. Their portfolio speaks for itself -- it's beautiful, creative, and captures the natural happiness of the wedding day that we wanted from our photos. We already knew we picked the right photographers by looking at their portfolio and speaking with Patrick and Michelle on the phone, but when we actually started working with them, we were even more blown away.

Patrick did our engagement shoot, which we highly recommend for getting practice and familiar with them before the big day. And then on the wedding day, Michelle and Patrick were cool, calm, and collected and ready to roll with the punches. (We somehow got married one one of the coldest, windiest days in Florida!) It was amazing to watch Patrick and Michelle work together, smartly and efficiently, while being personable and a pleasure to be around.

We've seen a preview of our wedding photos and we couldn't be more pleased -- they're beautiful and exactly what we hoped for from our photos. We can't wait to see more and would 100% book Michelle and Patrick again if given the opportunity!

P.S. We also booked Kirnos' photobooth package and recommend this too! It was an absolute hit with our guests, and the pictures are another special takeaway from the day. Not only do we have the classic prints but also have an online gallery of all the photos taken that night and shareable GIFs!

+ 2

photos

Ilana G.

Married on 11/05/2022

Everything we wanted and more!

Michelle and Pat were one of the first vendors we hired for our 11/5/22 wedding at Hacienda De Las Palmas in Parkland. They shot both our engagement pictures and 8 hours of coverage on our wedding day. Throughout the wedding planning process, they were responsive to answer our questions, flexible, professional, kind, and they even gave us recommendations for other vendors they loved working with. They are just straight up awesome, enjoyable people to be around and thats the kind of energy you want on your wedding day! Our engagement pictures were so special, and it made us SO excited to have them capture our wedding. They give clear direction on things that look good/positioning without making anything look too forced and make you feel comfortable in somewhat uncomfortable circumstances. On the wedding day they arrived early, worked seamlessly through the craziness of shifting timelines, and captured both of us in a beautiful way. It was also amazing that they delivered previews less than a week after our wedding. The full gallery is STUNNING. There are more beautiful memories there than we know what to do with and we are so thankful that we had such an amazing team there to capture our day. Thank you so so much Kirnos!!!

+ 3

photos

Are you interested?

Send a message

Hannah

Married on 03/19/2022

35+ weeks pregnant and still shot our wedding photos!!

Michelle and Patrick were incredible to work with from the beginning to the end. Our pictures could not have been more perfect! They were expecting a baby any week and still made sure that our pictures were perfect. Thanks so much ♥️

Melanie C.

Married on 01/08/2022

Best wedding photographers ever!

From the second I met Michelle and Patrick on my wedding day I instantly was relieved and could tell that they were the best choice for our wedding day. They had such a calming presence during such a chaotic time and made everyone feel comfortable. Even 7 months pregnant (!!!) Michelle went above and beyond for every shot on our day of. Our pictures captured exactly how our wedding day felt and you can feel all of the love in each one. Definitely would stop your search here and both Kirnos Photography!

Loren M.

Married on 11/06/2021

The most amazing photographers you'll ever meet

Our experience with Michelle and Pat is something we will remember forever. We won a photoshoot with them for our engagements photos and that experience was so unique and fun and we felt like we had known them forever after just one hour of shooting. They made us feel so comfortable and made the whole experience so special for us as a couple.

After our engagement shoot, there was no questioning hiring them for our wedding. Throughout our entire wedding planning we were most excited to see Kirnos again. On actual wedding day, they were so accommodating and brought the most beautiful energy. Being a DIY bride and groom, there were a couple of hectic moments leading up to the start of the ceremony and Michelle and Pat's energy was so calming and supportive.

Their talent is capturing EMOTION. When we received our photos we were shocked on how they caught our vulnerable, emotional, and beautiful moments. Our photos not only feel like works of art but something we will cherish forever.

Thank you both for all that you dedicate to your craft. You are such incredible individuals and we feel so blessed to have crossed your path.

Ashley C.

Married on 11/06/2021

Best decision ever!

As soon as I landed upon Michelle and Patrick I knew we had to have them capture our big day and they did not disappoint! During the planning process they were always helpful and ready to answer questions or offer suggestions. They were so kind and pleasant to be around and made us and our families/bridal party feel so comfortable in front of the camera. They were flexible and made sure to get every single shot we wanted. When we got our photos we were so pleasantly surprised they got so many amazing photos we hadn't even thought to ask for. Every single photo is stunning! They are so talented at what they do. Going through our gallery was like reliving the whole day. They didn't miss a single a detail. I cannot say enough how much they contributed to our day and how AMAZING our photos are!

+ 2

photos

Sam M.

Married on 10/29/2021

Absolutely amazing! Best Team in the game!

My husband and I have beautiful photos thanks to Michelle and Patrick. They have the best eye and were so patient with us with all the photos we wanted to take. I HIGHLY recommend them for any event. They made our vision come alive and I have only positive words for them. Their pricing was incredible for the time spent with us and were the absolute sweetest couple to work with. We loved working with them and definitely intend to in the future.

+ 6

photos

Joseph C.

Married on 10/08/2021

Absolutely amazing

Kirnos Photography was absolutely amazing. They made us feel comfortable which allowed for me and my wife to be our natural self. They were a ton of fun and we are blessed to have had them capture our moments. Thank you Kirnos Photography for all you did, we highly recommend!!

Laura R.

Married on 09/18/2021

Best of the Best!

Michelle and Patrick were possibly my FAVORITE people to work with for our wedding. We did both our engagement pictures and wedding with them and I couldn't be happier about our choice. They captured all of the once in a lifetime moments and emotions from our big day perfectly. Every time we look at our wedding pictures (which has been hundreds of times already) it brings back all of the happiness from the day of. They were so knowledgeable and so calm and collected wedding day. Seeing how calm they were calmed me! I couldn't recommend them enough.

+ 4

photos

Amanda L.

Married on 05/08/2021

Perfection!!

I need to start by saying that I WILL NEVER RECOVER FROM HOW STUNNING MY WEDDING PHOTOS ARE!! Oh, Michelle and Patrick you two are just beyond talented. You were seriously made for this and I feel so lucky that I found you two to photograph our special day. And such a special day it truly was. Michelle, I seriously just wanted to put you in a bridesmaid dress you fit in so gracefully with everyone- and Patrick the guys had so many wonderful things to say about how awesome you were the entire day. Your guidance together in helping our awkward selves transform into the perfect bride and groom was an actual miracle and you made us feel so comfortable. I look forward to having you photograph my babies, dogs, and any other life photos I will ever need because now I can't go back to the mediocracy I ever considered photography before I met you both. Forgive my rant but if you're reading this review know that you NEED to have Michelle and Patrick photograph your wedding!
Thank you both sincerely from the bottom of our hearts for being so amazing- we adore you both and our photos. Xo!

+ 9

photos

Alice P.

Married on 05/06/2021

I would choose them Kirnos Photography over & over again!!

Michelle and Patrick Kirnos were everything I wished for in a photography team, and more! Michelle was super helpful throughout the entire process and she made sure all my desired photos, poses and locations were fulfilled. She really took the time to learn about the vibe and style I wanted to portray with my wedding photos and the pictures came out better than I could've ever anticipated. I absolutely love their bohemian/earthy vibe and everyone who saw my wedding photos commented on their timeless beauty and artistic excellence. Honestly, if I had to do this entire process again, I would choose Kirnos Photography over and over again.

+ 2

photos

Taylor C.

Married on 04/24/2021

The most perfect photographers!

Michelle and Patrick could not have been the more perfect couple to capture our wedding. Living in Hawaii and planning a wedding in Florida was no easy feat but they made this process seamless. They were able to capture the beauty of our wedding and truly make it feel like were back in Hawaii with all our friends and family.

They were so welcoming, friendly, and made use feel so comfortable throughout the whole day. They were so professional and even were able to make the impossible requests from family members possible. Their professionalism is impeccable and would recommend them over and over again.

Andrea E.

Married on 04/03/2021

Worth every penny!

As a professional photographer myself I had high standards for whoever we were going to hire. KIRNOS met all of them and went above and beyond. All of my life everyone has asked me "Andrea, who are you going to hire to do your wedding!!???!" I would always say "I don't know, but I am sure it will be the BEST!" I was right, I got the best.

It's essential your photographers make you feel comfortable, especially since they are the people who are with you all day. KIRNOS made me feel so comfortable. As you can tell, they photograph some STUNNING couples, it's kinda intimidating considering that my husband and I are just average - BUT I FELT BEAUTIFUL in front of their camera, every single minute. They helped me feel confident and were so creative with me. It was NEVER EVER an awkward moment.

Truly hiring KIRNOS is an investment into your life, one you won't regret. To us the worth of our photos is immeasurable, no price can amount to the worth of our photos. Our children & grandchildren & maybe even great grandchildren will have these! Michelle & Pat literally KILLED IT on our wedding day. We had 400 guest and they captured our day perfectly. I truly cannot recommend their services more. They are an amazing duo.

KIRNOS' work is creamy, endless, warm & one of a kind. You will not regret contacting them, they are so incredibly sweet. You will be so blessed if they are available for your wedding date - and if they happen to be booked I'd dare to say change your wedding date to a day that they can work your wedding! Thank you again Michelle & Pat for blessing us so much with your skill, we can't stop smiling at our photos!

Haley

Married on 03/09/2021

If photography is an important aspect of your wedding day, hire this team!!!

Michelle and Patrick made our intimate wedding day feel seamless as they captured our love through their creativity and professionalism. One thing you don't always realize when thinking about photography on your wedding day is how you want to still be focused on the love you have for your partner. Kirnos photography did an incredible job of taking on the imperative role of guiding us through each step of the process, while not having it seem like a process at all. They took all of the guess work out of the day and made us feel at ease, with a presence that was not only warm and authentic, but commanding in the best way possible. Best of all their work is nothing short of stunning. Our gallery turned out better than we could have ever dreamed and we would recommend them time and time again.

Sharline L.

Married on 12/30/2020

Michelle & Pat were absolutely AMAZING!!!

THANK YOU SO MUCH!!!! You two are honestly so talented and I am so Happy that I found you guys to capture our special day!! You guys did an AMAZING Job and captured EVERY DETAIL! I'm literally sitting in tears reminiscing on such a Beautiful Day! You both made it so easy and fun and captured more than I could have ever imagined. Chris and I will have so many memories to cherish forever! ♥️ We are so thankful for you both and pray God opens so many doors for you moving forward you both are extremely talented and the world deserves to see your beautiful work ♥️ Thanks again! And don't worry we will be reaching out to you any photo related stuff we need in the future so we will be seeing you guys again!! ♥️😊

+ 9

photos

Priscilla

Married on 12/28/2020

Trust me, let them be your photographers!

Can I just say that Michelle and Patrick are beyond talented! My friends had a wedding about 2 years before we did. As guest, we could see that they were capturing beautiful moments. We were able to see their photos and how they were edited beautifully. As soon as I got engaged, I quickly asked my friend for their information. I reached out to Kirnos and they were very quick in responding back. We had our complimentary engagement photo session. That went very well. We gave them an idea of what kind of setting we were looking for and they were able to look for a perfect spot. Photos sessions with Pat and Michelle are so FUN! They made sure we enjoyed it.
On our wedding day, they were on time. They made sure I was running on time. Once again, they chose such a beautiful setting for the first look. I am beyond amazed of how the photos look. Unfortunately, on our wedding day, it was pouring like crazy. But, the Kirnos team, managed to capture the excitement of our first look. Ceremony, family portraits, reception photos look so live. Nothing was posed, every photo was taken as it was happening. I'm reliving the moment through their photos. I love them!
Can't wait to use them for future events!


Laura

Married on 12/11/2020

More Than Amazing!

Michelle and Patrick were simple wonderful. Incredibly accommodating. They made us really feel really comfortable and gave us direction on how to pose so our photos would turn out amazing. And that they did! They were SO patient with our demanding, and weird families. They went above and beyond to make our day as easy as possible. The final product was gorgeous. I could have not been happier. If you're thinking of them for your wedding, do NOT hesitate and book them already. Go! Go! Go!

Emily D.

Married on 11/27/2020

Excellent experience with Michelle and Patrick

Kirnos photography is a great team to work with. They made the most of every detail of our tiny wedding and captured everything stunningly. The day was very chaotic and many things did not go as planned, but they rolled with the punches and were very professional and lovely. And the photos are just stunning, we are so happy with them. I wholeheartedly recommend Kirnos!

Carolina D.

Married on 11/07/2020

AMAZING photographers - HIGHLY recommend

I don't even know where to begin, from the start Michelle and Patrick were so easy and kind to work with. They're both super responsive and so professional. They were very accommodating every step of the way to make sure Tim and I were comfortable and had our photo wishes come true. Even during a pandemic they stuck through it all with us. We hired Kirnos Photography for our wedding and had an engagement shoot included in our package so we got to meet them both prior and it was such a great experience. I will treasure our beautiful photos forever. I literally want to frame all of our wedding photos and just display them everywhere in our home. So many beautiful shots and moments I'll get to cherish for a lifetime. Thank you Michelle and Patrick for being part of such a special moment in our lives, wouldn't have been the same without you guys to document it for us!

Kathleen

Married on 10/26/2020

Amazing experience w/ kirnos 🤩

I can not express enough how amazing this husband + wife duo is. They captured everything I wanted AND MORE. They had amazing customer service , completely professional, and so accommodating. Sadly it rained on my wedding day... but they still managed to get everything while making it look amazing. I'm a photographer myself so I was wicked picky when choosing who was going to do my wedding. PAT+MICHELLE DID NOT DISAPPOINT! Best decision I could have made and thank you again for doing such an amazing job😭💛!

+ 16

photos

Christie R.

Married on 09/05/2020

Best Photographers Ever!!!

We had Kirnos Photography capture our wedding photos in September 2020 and we absolutely LOVED everything about them. Michelle and Patrick are professional, friendly, easy going, fun and so comfortable to work with. We had the best wedding day and now will have those moments forever thanks to them. We knew our photos would turn out amazing but we were still BLOWN AWAY at how incredible they are. Would recommend them 1000%.

Kaitlan

Married on 08/08/2020

PERFECT experience and photos!

The absolute BEST photographers around! Pat and Michelle not only took absolutely beautiful photos of my fiance and I, but they actually helped plan the proposal that took place during our photo shoot! They are the most caring, professional and talented photographers. They truly understand what the client wants and make sure to capture the look perfectly. I am so grateful for all that they have done. THANK YOU Kirnos Photography!

Marissa V.

Married on 02/23/2020

These are your photographers!

We are so happy we had Michelle and Patrick capture our special day! They did such an amazing job through out the process, from explaining everything along the way to the amazing team work they both had to keep us comfortable on our wedding day! Our pictures we can't stop looking at! If we had to do everything all over again, we'd still choose them! Thank you both so much! Xx

Bea I.

Married on 02/16/2020

An Absolute Dream to Work With!

Michelle and Partrick were nothing short of amazin. They were warm, friendly and made you feel comfortable in front of the camera. They listened to us and knew exactly the type of images we wanted captured on our special day.

Throughout every step of the process, they were always so communicative and professional. On the day of, they were made sure to work quickly as they knew my husband and I did not want to spend a ton of time taking portraits.

The pictures we got back far exceeded our expectations. From our engagement photos to our rehearsal dinner and wedding photos, every single time, they nailed it! I would absolutely recommend them to any one looking for photographers who are amazing to work with.

Thank you for everything!!
Are you interested?
Send a message