138 Reviews
Recommended by 100% of couples
Quality of service

5 out of 5 rating

Average response time

5 out of 5 rating

Professionalism

5 out of 5 rating

Value

5 out of 5 rating

Flexibility

5 out of 5 rating
135 User photos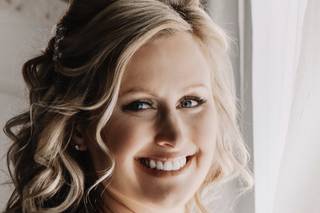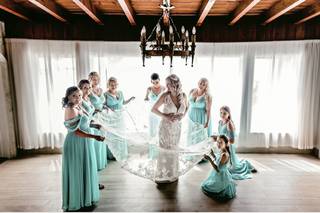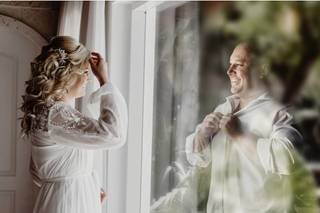 + 131

photos
Chelsea L.

Married on 06/08/2022

Chelsea Lesan-Karr

I was absolutely blown away with Kei's incredible work, attentiveness, professionalism, creativity and the beauty of her work! She was worth every dollar and more! I have never felt more beautiful and I am so happy Kei was available to do my hair and my wedding party's hair. I highly recommend her and cannot thank her enough!!!

+ 10

photos

Ariana G.

Married on 05/21/2022

Bridal hair for my wedding

Kei was absolutely amazing!!! She was so helpful throughout the whole process and was very flexible. I started looking for vendors pretty close to the wedding and had to rush a bit to get a practice run in. She made the effort to fit it into my schedule and made sure I was 100% comfortable with everything. When it came to the wedding day she did exactly what we agreed on. As far as the hair I couldn't suggest her more. I had a beach wedding, veil, and dancing. It held up to the wind on the beach, pulling off my veil in and out, and about 4 hours of sweating, jumping, and dancing. I was incredibly impressed and even at the end of the night it still looked amazing. She was so amazing I'd highly suggest her to anyone. Totally worth it!!!!

+ 3

photos

Maggie

Married on 05/21/2022

Kei was absolutely amazing! My family is from MA and my brother was getting married in Miami in December 2017. My mother and I needed someone to come to our Air BnB and do our hair for the wedding. I found a few stylists on Wedding Wire and sent them messages. We were nervous to book someone online because we were not going to be in Miami until the actual wedding. Kei responded immediately and was SO nice and SO helpful. I booked her and in the months leading up to the wedding she kept in touch and gave us lots of suggestions. She texted/emailed us every detail and was super organized. The day of the wedding she arrived right on time. She was soooo sweet and fun to work with. My mom and I explained what we wanted and she went beyond what either of us was imagining. She is literally a hair sculpter! We both had clip in extensions and you never would have known. She was extremely knowledgeable and worked fast. We had plenty of time to do final touch ups before we left for the wedding. After she left my whole family talked about how cool she was and how great the hair looked. Once at the wedding we received so so so many compliments on our hair. It stayed put all night and looked amazing even when the wedding was over. I honestly would consider having my wedding in Miami just so Kei could do my hair again. She is unbelievable!

Are you interested?

Send a message

Natalia

Married on 05/12/2022

Kei is a Bride's dream come true

Kei is truly a hair genius. She knows exactly how to style an individual's hair to suit the person and not only that, she is super kind and friendly to talk with. I felt at ease and in good hands having Kei style my hair for my wedding. Even in the hot, humid, Miami weather, my hair stayed together for the whole day and night, the same goes for my MOH who also had her hair done and absolutely loved it. I've never felt so beautiful before and Kei really made my wedding day that much better. For future brides, Kei is a hair queen!!

Bethany B.

Married on 04/02/2022

Choose Kei for your wedding hair!

Kei is really the best. She did my hair for an intimate family wedding in Miami this April. Kei was super communicative and transparent from the moment I reached out. A friend of a friend had told me she was her favorite wedding vendor, and now I can see why! She did an amazing job on my and my bridal party's hair and took care to ensure my hair was exactly how I'd envisioned it. She was also super fun to have around while we were getting ready. The style kept the entire night and was totally protected from the humidity. I highly recommend Kei for a fun, talented and responsive hair stylist.

+ 2

photos

Yasmine

Married on 03/12/2022

The best hairstylist anyone could wish for 😍

Saying Kei was the best is an understatement. She exceeded all my expectations on my wedding day. She was amazing at everything, styling, time management, dealing with all the vendors and bridesmaids. Not only that, she made me feel so relaxed. We all agreed that she did a fantastic job. Our hair did not move throughout the night even if it was windy when we took photos and we were in Miami ( humidity city). We were so impressed with her work! I will never let anyone else touch my hair . Kei, you truly are the best 😍 I tried so many hairstylists for my wedding day and lost hope so thank you so much!!!! I couldn't be happier 😍

Sarah C.

Married on 03/12/2022

The Best Hair Stylist Ever!

Kei was an absolute pleasure to work with on my wedding day. From our first conversation to the hair trial to the actual day she was such a delight. She is so sweet and professional and made getting ready feel very relaxing instead of the anxious hustle and bustle I was expecting. Her work is just as amazing as she is. I got so many compliments on my hair and it lasted all day. Highly recommend and if I ever get married again I will definitely hire her!

Alli

Married on 01/29/2022

Kei is the best!

Kei is amazing! Take it from someone who did 5 hair trials 😂! She makes any hair style seem effortless and she knows how to make your hair look soft and beautiful without tons of sticky product. She is clearly talented, works quickly, and not to mention…is super cool (which is very helpful to have on your wedding day which can feel stressful and overwhelming at times). My girl friends and family members all loved her! Everyone wants to take her home to have as their own personal hair stylist 😄. I'd absolutely use her again in the future. 5 stars for sure!

Amber R.

Married on 01/15/2022

Kei is perfection!

Kei is absolutely amazing! She worked her magic on my hair for my wedding! It stayed all night and I got so many compliments! Hey was dancing the night away and my hair still looked flawless! She is extremely professional and so sweet! She makes you feel like family! I couldn't imagine my special day without her!

Danielle

Married on 12/18/2021

Kei, will you be my BFF?

Hiring Kei to do my hair was the easiest vendor choice I made for my entire wedding. Her versatility, professionalism, and laid-back attitude was a perfect match for me and my wedding crew. Everyone looked incredible and I teared up when I saw my hair - both because it was gorgeous and exactly what I wanted, but also because it meant Kei's part was done and I couldn't keep chatting her ear off and making her into my new best friend. On a day when so many things can go wrong, I knew I could depend on Kei to deliver incredible hairstyling and immaculate *vibes.* Kei - you're incredible at what you do and I absolutely adore you!

Celia Z.

Married on 11/03/2021

Outstanding before, during and after :)

Kei works the magic around any hair!
She is gifted!
She mastered the updo for my wedding and the half Up and down for the rehearsal.
So did she for my wedding crew - could not be happier!
Incredibly fun, nice, talented and…. Patient!!!!!!
Don't look further - work with her, you won't regret it.
6 stars!!

Alicia

Married on 10/23/2021

Amazing experience!

I can't say enough good things about Kei. She created so many different styles during our hair trial for me to choose from. I absolutely loved my hair for both my rehearsal dinner and for my wedding. She was able to bring to life exactly what I wanted making me feel beautiful and confident. She was supportive through the whole process. I highly recommend her!!

+ 7

photos

Amanda K.

Married on 05/23/2021

Kei = Perfection

Kei is the most incredible hair stylist I have ever worked with. She was able to understand EXACTLY what I wanted within minutes. I was thrilled and beyond excited for my special day after meeting with Kei!! I am so excited for her to do my hair on my actual wedding day. I would highly recommend her for not only wedding day celebrations, but any other time you need your hair to look perfect. Love her!




Kenzie R.

Married on 04/17/2021

Wonderful to Work With

This review is a little different, because Kei has not done my hair yet. Unfortunately, I had to cancel my upcoming appointment with Kei last minute due to the hotel I am staying at closing due to concerns about the virus. However, throughout the entire process, Kei has been incredibly accommodating and so easy to work with. She worked with me the day before when we were trying to plan and was extremely responsive and flexible. I cannot say enough about how helpful she was during a stressful time, which is exactly what brides need before/on their wedding day. She really is a pleasure to work with.

Marina M.

Married on 04/12/2021

Amazing wedding hairstyle

I can't speak highly enough of Kei Pucci Hair, she is the definition of perfection. Pricing is more than reasonable. Highly recommend!

Hannah S.

Married on 03/22/2021

Amazing hair experience!!

I honestly don't know what I would have done if I hadn't found Kei. Only a week out from the wedding, my original hair stylist was no longer able to work for us. Kei was immediately responsive and made me feel at ease that it would all be okay. We scheduled the trial for a couple days later and she let me try 3-4 different styles- and I fell in love with the last one so much that it honestly brought tears to my eyes! She was also able to help me track down quality hair extensions which had been a nightmare to figure out with my prior stylist. On the day of, Kei and her assistant were on time and worked very efficiently through my 9 bridesmaids… everyone looked gorgeous. Her prices may be slightly higher than others but I'm telling you she's worth it! Thank you Kei for your hair magic and kindness!

Cinthia T.

Married on 02/20/2021

Amazing !!

First off not only is Kei amazingly talented at what she does but she is soooo kind so fun to work with! She listens to what you want and desire,she won't leave you until you love your hair ! Which doesn't take long because she is a rockstar ! Working with her was so stress free highly recommend ! All my bridesmaids loved her ! Thank you so much Kei for making my dreams come true !

Arianne

Married on 02/15/2021

Kei is a gem!

Kei was talented, professional, easy going, and a pleasure.

She provided thorough responses to all questions prior to the wedding. During the trial, she spent the time to make sure I was comfortable with the end result and had options to think through.

The day of the wedding, she did an amazing job and made sure the bridal party was ready on time.

From all aspects, I would most certainly recommend!

Samara R.

Married on 01/01/2021

Simply perfect!

Kei was a last minute back up for my engagement pictures when my original stylist had a family emergency. I was nervous since I didnt know what to expect. She is so talented and personable. I recieved so many compliments,even from my photographer. She has never met me before for a trial and yet she knew exactly what I wanted. Will take her and my previous stylist for my wedding!!!

Ali

Married on 12/03/2020

Beyond my expectations!

Such an amazing experience working with Kei! I am not a Miami local and was getting my hair done for my brothers wedding so I was a little nervous (not to mention I have hair extensions). The second I met her all my worries went away. She took the time to listen to ideas I had on styles and I never felt rushed which is the best feeling! Once she started styling you knew she had it down. I enjoyed her conversation and her amazing work. I felt beautiful at the wedding and got so many compliments on my hair. I would recommend her to anyone and can't wait to visit Miami soon and visit her for a hair style again! And if you have hair extensions you must go see her! 10/10

Kaitlin R.

Married on 11/21/2020

Amazing hair and wonderful energy!!

I have booked Kei for my wedding, and recently did my hair trial - she is amazing at hair - it will be difficult to choose which one to do on my wedding, I loved ALL OF THEM! Also she is great energy and wonderful to be around - the perfect person for your big day! She was super flex as well about moving my date, an all around great person and hairstylist

Jennifer R.

Married on 10/24/2020

Wedding hair of my dreams!

I can't recommend Kei enough!! After searching for awhile, being pretty indecisive, and not knowing exactly what I wanted, I ended up choosing Kei. BEST DECISION. To be completely honest I chose her because she is from where I grew up in New York (Rochester) and I thought that it was a cool connection since I was down in Florida looking for someone and what are the odds?! So I chose her and couldn't be happier with my decision! She was above and beyond my expectations. I was (and still am months after my wedding) OBSESSED with my hair. It was everything I had dreamed of and more. Not gonna lie.. I was not an easy client.. I was SO indecisive. I had one hair trial and loved it, then months later and (a postponed wedding..thanks Covid) I decided I didn't want that hairstyle anymore and called Kei freaking out. She was so quick to ease me and tell me that we will figure it out and not to stress. She made time for me in her crazy schedule to come back and start back at square 1. Kei continued to work with me and did a million (all amazing i just couldn't decide on what I wanted) hairstyles until I knew it was the one. She made the process so enjoyable! I was a very stressed out Bride and she made sure that my hair was going to be one thing I didn't have to stress about and be confident with! My hair ended up being everything and more. I got so so many compliments throughout the night and still do as people see pictures! Not only was my hair great but Kei is SO personable and friendly!! My entire bridal party was so happy with their hair and they were all saying afterwards how much they loved Kei! I truly can't say enough good things about Kei! 100% BOOK HER. You wont regret it.

+ 9

photos

Andrea L.

Married on 10/10/2020

Small Wedding

I can't recommend Kei enough! Very professional and personable!! She made me feel very comfortable and was very honest. Thank you so much for making my wedding day perfect!

Francesca

Married on 09/26/2020

Just amazing!

I cannot day enough good things about Kei! I met with multiple stylists, but knew immediately after meeting Kei that she was the right choice. Her relaxed, yet incredibly professional demeanor made me comfortable and confident that I was going to get exactly what I wanted, and I did! She was on time, responsive and professional throughout the entire process, making it one less thing to stress about that day! Seriously, could not recommend her more!

Mackie C.

Married on 08/02/2020

Beyond my expectation

Kei definitely know what she is doing. My hair updo was better than I expected. Everyone at the wedding commented on how beautiful my hair look. It lasted from 6 am to 6 pm on my wedding. I also very appreciate her professionalism as well. She was on time on the day of my wedding. Since I have a cruise wedding, I could not be late, and she finished my hair, my mom, and one of my bridesmaid on time, plus extra re-touch time. If I ever need any other hair updo services in the future I will definitely go back to Kei.
Are you interested?
Send a message