68 Reviews
Recommended by 99% of couples
Quality of service

4.9 out of 5 rating

Average response time

4.9 out of 5 rating

Professionalism

5 out of 5 rating

Value

4.9 out of 5 rating

Flexibility

5 out of 5 rating
10 User photos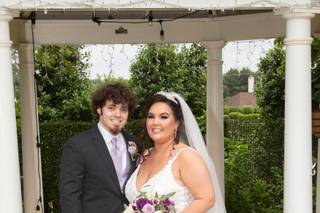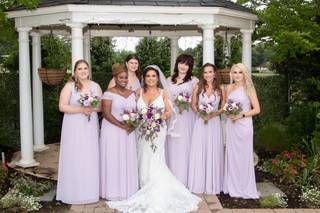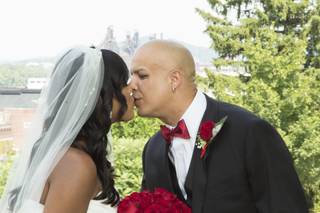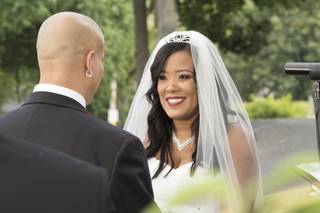 + 6

photos
Mackenzie G.

Married on 05/29/2021

I couldn't have had a better photographer!

Kevin made everything so easy on us when it came to photographing the day. He was able to capture such beautiful moments and give us wonderful memories to look back on. I was so impressed with how every photo turned out. He really knew how to photograph each of the bridal party and guests in the best way possible. I'd recommend KCK Photo and Entertainment every day. Thank you Kevin for helping make my day beautiful!

KCK Photo and Entertainment's reply:

Thank you so much Mackenzie and Brad! I am truly honored to hear your appreciation on my work for your wedding.
-Kevin

Athena H.

Married on 06/29/2019

Amazing!!!!!

Kevin was just amazing! From the first consultation to the end he made us comfortable and we laughed a lot. We couldn't have chosen anyone better and will be recommending him to everyone we know. He really went above and beyond taking great shots of our day and we came out with several amazing photos.

Regina

Married on 06/08/2019

wedding photographer

Highly recommend Kevin for wedding photography! We knew at our engagement shoot that he was going to be amazing based on how much we loved our pictures and had fun during the shoot, so we were really excited to have him be a part of our wedding. He has an artistic eye for beautiful and unique pictures. He is very down to earth, easy to talk to, and made us laugh and feel comfortable. He kept us on time but still made sure we got the shots we wanted. Price is very reasonable considering the quality of service. We love our wedding photos and highly recommend KCK Photo!!

Are you interested?

Send a message

Selena

Married on 05/11/2019

Amazing experience!!

Kevin did such an amazing job capturing our wedding day!! We were absolutely amazed how every single photo turned out! He captured every single detail from morning to night and we couldn't be any happier having these awesome pictures & memories we get to always look back on!! Kevin is an amazing photographer & just so helpful in every aspect, even in my wedding planning process!! We highly recommend!!

Brad F.

Married on 10/27/2018

Great work

Extremely happy. Kevin was so easy to work with, directed very well, and the pictures came out great. Highly recommend him!

KCK Photo and Entertainment's reply:

THANK YOU...SO MUCH Brad!
I am so happy for you and Amanda and that you trusted me to be a small part of lives.
-Kevin

Briana

Married on 09/02/2018

Having Kevin as our photographer was the best choice we ever made. He was very professional and approachable. His picture taking skills are phenomenal. The moments he captured we will have forever. Best photographer we know!

KCK Photo and Entertainment's reply:

Thank you so much Briana!
I am so happy that Sparkle Events brought us together! Working with you and John on your special day was a memory I cherish when I see your images I use for my marketing.


Felecita

Married on 07/14/2018

Kevin was great ! Great photos and such a friendly guy !! He did amazing for my wedding and I couldn't be happier ! Thank you Kevin for capturing all the beautiful moments on my special day

KCK Photo and Entertainment's reply:

Thank you so much for the review Felecita!
You and Ernesto could not have had a more beautiful day!
Best wishes,
-Kevin

See there wedding here: https://www.facebook.com/pg/kckphoto/photos/?tab=album&album_id=1936438576380855


Ashley

Married on 06/09/2018

Kevin was great at keeping the day moving, in terms of photography. He's also very easy to work with and great at responsive communication. Excellent candid shots! We would definitely recommend him!

KCK Photo and Entertainment's reply:

Thank you for the review Ashley.
It was nice to see your family come as far as Savannah for you and Mark.
A hot day, but I am glad everything went so well for you.

Thank you and congratulations!

Ashley and Marks wedding here: https://www.facebook.com/pg/kckphoto/photos/?tab=album&album_id=1905849219439791

Chang

Married on 05/26/2018

Kevin has been great from the beginning. He was easy to approach, thoughtful, and very helpful. My now husband and I are not picture people, but Kevin had a lot of patience during our engagement photo shoot and those pictures are a keeper. During the planning process, he offered many suggestions since I asked him for advice without being too biased or pushy. He had album/photo products that he did not push on us after we expressed our wishes. He was always responsive and hard working. He was flexible and was present for some close family photos during rehearsal dinner. For the reception, Kevin was very accommodating and we had great pictures of ALL of our guests on top of the pictures that we had requested. You want your wedding planning process to be pleasant and Kevin can assure that. You want your wedding day to be worry-free so you can enjoy being the center of attention, and Kevin also made that possible for us. In general, our pictures were beautiful, the working relationship was easy going and hassle-free. Would definitely recommend!

His photo booth was also great. Everyone at the reception LOVED it; big hit. Definitely recommend as party favor.

KCK Photo and Entertainment's reply:

Hi Chang,

Its so nice to hear your kind words of what I do. Yes, the engagement shoot was a challenge (the property closed when we arrived). Besides the hiccup, we still did even better photos I feel at the park we researched on the spot with Google. A Chinese tea ceremony was a first for me to photograph before the wedding day and it turned out great.
Iam happy to hear you and Matt enjoyed your day and you made the right choice.
Heres to your happiness together,
-Kevin
Wedding Photos:
https://www.facebook.com/pg/kckphoto/photos/?tab=album&album_id=1905849219439791

Alysson

Married on 04/28/2018

Kevin was great to work with! There was some mishaps that happened with other vendors at my wedding and he totally was accommodating and understanding. I would definitely hire him and his company again!

KCK Photo and Entertainment's reply:

Thank you for the review Alysson.
We handled the photo booth for her wedding and our buddies at Party Express handled dj entertainment. Unfortunately the caterers, did not leave a great impression.., did not feed the vendors and were short on meals for the guests as well. :-( I found bar pretzels.. Score one for me.
Two of your guests actually new us. One was a previous Booth customer and the other my sisters neighbor.
Small world here at KCK Photo.
Congratulations Alysson and Ben!

PhotoBooth Pix: https://www.facebook.com/pg/kckphoto/photos/?tab=album&album_id=1920892744602105

Bbrianna

Married on 12/09/2017

We do not have enough words to express how fantastic Kevin made our wedding day experience and how he captured every moment! Kevin was so easy to work with and made us feel so relaxed in front of the camera! He captured all the raw moments that made our wedding so memorable! I could not recommend Kevin enough for all your photography needs, from our engagement pictures to our wedding day, he was absolutely fantastic!

KCK Photo and Entertainment's reply:

Thank you for the kind words Brianna and Danny! :-) It was my honor to capture you both in your love of each other. Thank you for allowing me to catching your special day! Kevin
<3 See Brianna and Danny's wedding here--> https://www.facebook.com/pg/kckphoto/photos/?tab=album&album_id=1312054712152581

Caitlyn

Married on 11/11/2017

KCK came highly recommended by both our venue and our DJs, but it was all off his previous work and reviews that sold us! He is an amazing photographer who is beyond professional, and very thorough. He was always quick with a response and would always make himself available. He works well in a variety of conditions, as an example, during our engagement photo session (early November) it started snowing. He did not let that stop him, and did an amazing job with the photos. We were worried that given the snow and how bundled up we were that the photos wouldn't turn out well, in fact they were beautiful! His services are are all reasonably prices and offers a lot of packages so you can get a lot for your money. A particular favorite was the "signature portrait" which was a large photo with a matte around the photo for our guest to sign during the wedding. It came with a wonderful frame and is a great memento to have instead of a traditional guest book. The photos during the wedding turned out even better than our engagement photos and he did a great job capturing some of the best moments! We would 100% recommend KCK to anyone!

KCK Photo and Entertainment's reply:

Thank you Shawn and Cait!! Its great to hear I lived up to all your expectations. I cherish the time I got to spend contributing to your special day.
Don't be a stranger!
-Kevin
See the Wedding Pix at this url---> https://www.facebook.com/pg/kckphoto/photos/?tab=album&album_id=1353797724644946

Katie

Married on 10/28/2017

Kevin was great to work with. Our photos were beautiful and he made everyone feel comfortable and the process of taking photos was fun for us and the bridal party. He got us our photos back within two weeks, which was amazing. We highly recommend KCK!

KCK Photo and Entertainment's reply:

Thank you for the wonderful review Katie. It was a pleasure capturing your special day with Bryan!

See the Fochts wedding here:


Elizabeth

Married on 10/21/2017

Kevin was absolutely incredible. We used Kevin for our engagement and wedding pictures. We received pictures from both sessions so quickly. Our wedding pictures came back within less than a week, during October's busy season!! My husband and I were looking through our pictures, and we don't even remember Kevin being there to take the picture. He fit right in with our families, and coordinated everything so well with our vendors. We would hire Kevin again in a heartbeat!

KCK Photo and Entertainment's reply:

Hi Beth!
Thank you so much for all the kind words and appreciation. Its reviews like this that make the weddings mean so much to me.
I am honored to have captured the emotions of your day. You had a great team of vendors (unknown to each other) that all worked to make your day so special. Thank you for trusting in me to capture your precious moments!
:-)
Please let me know anything I can ever do for you in the future.
-Kevin

***************Picture Link Below*******************
https://www.facebook.com/pg/kckphoto/photos/?tab=album&album_id=1348401925184526

Megan

Married on 10/14/2017

Sean and I were sooo happy we chose KCK Photo for our wedding. Kevin did an amazing job with our engagement photos and our wedding!! We love our engagement pictures and can't wait to see the rest of the wedding pictures! He was professional, accommodating, and awesome to work with! He made sure we stuck to our schedule but also made sure we got all of the pictures we wanted even with a large wedding party. We highly recommend KCK Photo for any photography needs!

KCK Photo and Entertainment's reply:

Thank you Megan!!
I am glad to hear you are happy with my work and finished product.
You and Sean's wedding day confirmed that my work is much more than a job. Its a passion to me. Your bridal party was fun and I can see you guys all have some great friend/ neighbors. You are blessed.
p.s. I may still have some video I also shot of the reception I will get to you.
Thank you, Kevin

*****************Picture Link Below*******************
https://www.facebook.com/pg/kckphoto/photos/?tab=album&album_id=1336793356345383

Katelynn

Married on 10/08/2017

Kevin was the best choice we made as an engaged couple! We are so happy with every image he captured both for our wedding day and our engagements shots a year prior- he made a camera shy couplenfeelncompleteky relaxed in front of a camera so that we could feel free to act as we truly felt. This resulted in beautiful, emotional images we will treasure for a lifetime!

KCK Photo and Entertainment's reply:

Thank you Kate and Bryan!!
It means the world to me that you are happy with the final product and outcome.
Your relationship with me the past year was exciting preparing for your big day. I don't think you could have had a more beautiful day. Happy to hear you like the wedding photos as much as I do.
-Kevin
------------------------>Wedding Day Photos--------->
https://www.facebook.com/pg/kckphoto/photos/?tab=album&album_id=1339351412756244

Leah

Married on 07/22/2017

The groom was stationed in Louisiana and Kevin adjusted his schedule to accommodate his schedule to take the engagement photos. He was very flexible and great to work with.

KCK Photo and Entertainment's reply:

Thank you Leah and Tim!
I always try to do my best to be accommodating and flexible with each client. Everyone's needs and expectations can vary. Glad to hear I met your expectations.
Best Wishes!
~Kevin
See the Hinsey Wedding photo gallery---------->
https://www.facebook.com/pg/kckphoto/photos/?tab=album&album_id=1637551816269534

Sean

Married on 07/15/2017

Great Experience!

Such a great wedding product and experience. As a career DJ and entertainer, I have worked with countless photographers over the decades, so when it came time for my own wedding, I went to my top choices of photographers to see what they had to offer and ultimately, determine what fit us best. Criteria included engagement photos, enough time to cover the wedding day, a personality that fit ours and what packages included. I had met Kevin DJing various events going back to 2006, so I knew personality was good for me in my book and wanted my fiancée to approve as well. We felt that Kevin has the perfect mix of creativity, value, flexibility, and a package that was exactly what we needed. Both my fiancée and I are not exactly photogenic; especially me! I explained my concerns to Kevin about feeling uncomfortable and awkward doing odd poses and the like. He assured me that if I didn't feel comfortable, we could change things and also took into account what our ideas were and what we saw in photos we didn't like as well. I can honestly say he had me relaxed and having fun which was very apparent when he caught my fiancée and I laughing or goofing around and he would get the perfect candid shot without us knowing. He is always ready for that moment! One item I really learned from this experience being on the other side of the wedding market was how important it is for you to have the same photographer shoot your engagement photos as wedding day. Kevin suggested St. Peters Village based on our preferences for an engagement shoot. My fiancée and I choose vibrant colors for attire as the backdrop was fall foliage. Amazing outcome. The raw photos looked great and the engagement book was phenomenal. My family was shocked how I looked (I tend to look nervous in photos) and how Kevin used lighting, angles, and focus to create amazing shots. Since Kevin was able to practice with us at engagement, when it came time for the wedding, he had a great starting point and was able to hone in securing the best shots. For our actual wedding book, we chose roughly forty photos. I can best describe Kevin's skill this way: Our photos were great but essentially forty mixed up puzzle pieces. Kevin arranged them artistically in the book into a big picture that told the story of our perfect wedding day. The wedding industry is truly an industry where you get what you pay for and Kevin is on point and top of the game. Once you meet with him or speak with him over the phone, you will see he has the vibe you will want at your wedding. Work with him and your memories will be preserved for a lifetime. The best part of paging through the end product is seeing all the nuances you missed on your wedding day as it's so hectic. My wife, family, and I were smiling and laughing the whole time! I was so pleased, I just hired Kevin back for newborn photos of my son. Super impressive job there too!

KCK Photo and Entertainment's reply:

WOW! Such a great review Sean! Thank you so much for the appreciation and feedback on my wedding services to you.
I look forward to photographing Talon Michael throughout his experiences.
-Kevin
*** https://www.facebook.com/pg/kckphoto/photos/?tab=album&album_id=1336843286340390***

Madeline

Married on 06/10/2017

Kevin was a great photographer. He was so friendly and did a great job of taking my ideas and pinterest pins and making it unique. He was also so easy going and easy to work with! He gave us direction when we needed it but also let us do our own thing when it felt natural. I am a little camera shy so these shoots were weird to me at first but he put me completely at ease. I go so many compliments on him from my family at the reception. Every time they wanted a photo of family, he was right there! He keeps a great eye open for photo opportunities without being obtrusive. All of the photos were gorgeous and exactly what I wanted. I cannot recommend him highly enough

KCK Photo and Entertainment's reply:

Thank you for the great review Madeline!
I couldn't ask for better promotional words to describe what I strive to do at every wedding. Your entire wedding day was beautiful. It was difficult not to take great pictures. From Hotel Bethlehem to Lehigh University, I am proud to say you are now my advertisement. :-)
I knew you were shy but did not know if you were happy while I photographed. Thank you so much for the confirmation that you were happy and I succeeded in working with your shyness to supply you with our great pictures.
Good luck in your future Madeline and Aaron!!!!!!
**********************Picture Link Below*****************************
https://www.facebook.com/pg/kckphoto/photos/?tab=album&album_id=1214224168602303



Tom

Married on 03/25/2017

Kevin was the photographer at our friends wedding so and it was amazing at their photos when he was barely seen. We knew we had to consider him for our wedding. Kevin from Day 1 of booking was great to work with, very accommodating and for someone like me who hates photos he knew when to get the most shots and when to give it some time. I definitely recommend Kevin for your next event!

KCK Photo and Entertainment's reply:

Tom, I am so glad that not only you and Candice thought enough of my previous work with Lindsay and Mike but you gave me a chance in your trust to photograph you.
I have to admit I picked up on your comfortless at the beginning of the engagement photo shoot (something many men have towards "getting their pictures taken"). By the end though I felt accomplished in your excitement and approval of the pictures when I let you review the back of my camera. I knew you and Candice were happy with the outcome of your day and my contribution. The end of the night gratitude and this review from you is the icing on the cake.
Hope to see you soon for the baby pictures! :-)

Picture Link Here**********************>
https://www.facebook.com/pg/kckphoto/photos/?tab=album&album_id=1188848441139876

Jonathan

Married on 07/30/2016

My wife and I were in desperate need of a photographer, and Kevin SAVED us! Kevin was extremely nice, helpful, and professional. It was an absolute pleasure working with Kevin, he was extremely easy to work with. The services he provided were out of this world and my wife and I loved every single picture he had provided us with. My wife and I highly recommend KCK photo. Thank you again so much for everything!

KCK Photo and Entertainment's reply:

Hi Jon!
Thank you for the review. I am also glad you found me online.
You engagement session at Allentown's Rose Garden was the perfect day for your engagement pix, I still sneak peaks at them.
Despite the very, very raining day you guys still had a wonderful day I am proud I could be still capture photos to make you happy.
Happy Anniversary Jon and Carmen!!!

See there photos here----------------------->
https://www.facebook.com/pg/kckphoto/photos/?tab=album&album_id=1224386670919386

Sue

Married on 07/23/2016

We booked Kevin for our wedding without meeting him so I, as the bride was a little nervous but he instantly made me feel at ease. He listens to you, makes you laugh and took so many good pictures we had a very difficult time picking the pictures for our album. When you see the pictures, it's amazing how much you missed throughout the night as the bride and groom, but the pictures say it all. He took time to take quite a few pictures of us with our kids (this is our second marriage) and even the kids felt relaxed. You won't go wrong with Kevin....he is fun and good at what he does!

KCK Photo and Entertainment's reply:

My facebook history came up today 7/23/2016 I remember it was the official hottest day of the summer. With an outside wedding, mid day.. and yes I always dress to impress. :-) Great day for a 3 piece black suit.
Thank you for having trusting me with your special day Linda and Dave!

Jennifer

Married on 04/30/2016

Kevin did an AMAZING job on my outdoor wedding. I had a very specific vision for some of my pics and Kevin made them a reality. He does stunning work and he really knows how to capture an amazing photo. His patience with the kids is phenomenal and he is very easy to work with. He is friendly , professional and Easy going. I would recommend him to anyone! Kevin is a VERY talented photographer and you won't be disappointed. We have gorgeous wedding photos to cherish for a lifetime. Thank you so much Kevin , you are an amazing photographer! Sincerely Charles and Jennifer Wyatt

KCK Photo and Entertainment's reply:

Hey Jenn!
I am so happy you and Chuck were able to get the wedding you had dreamed about. It goes to show, patience and focus will get you what you desire. It was touching to not only be a part of your wedding day but your family as well.
<3 Kevin
See their country inspired wedding here:
https://www.facebook.com/pg/kckphoto/photos/?tab=album&album_id=1244382322253154


Erin

Married on 10/17/2015

Kevin was an absolutely pleasure to work with. He knew what we wanted and offered suggestions to make the experience even better. I recommend the upgrade to two photos so your guests can keep one and then put one in the photo album (which I also recommend getting). We had such a fun time looking at the album after our Honeymoon and our guests have continued to rave about it.

We LOVED Kevin! In fact, everyone LOVED him! Fun, charismatic, outgoing,... just a doll! He photographed our wedding 10/03/15. Would hire him over again 100x.. :) Thanks for everything Kev!
Are you interested?
Send a message