50 Reviews
Recommended by 100% of couples
Quality of service

5 out of 5 rating

Average response time

5 out of 5 rating

Professionalism

5 out of 5 rating

Value

5 out of 5 rating

Flexibility

5 out of 5 rating
11 User photos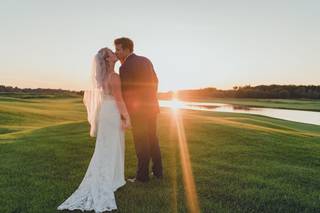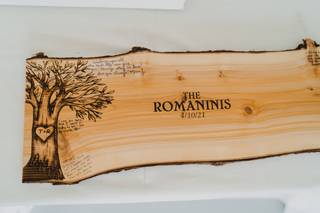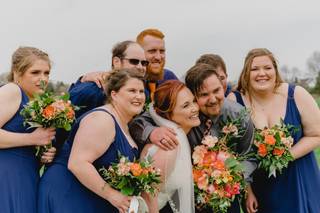 + 7

photos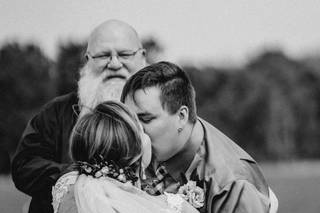 Lindsay G.

Married on 09/03/2022

BEST Decision Ever

Kate saved the day hours before our engagement photo session when our booked photographer backed out. She came as a personal recommendation from a close friend and turned a disaster into a godsend. We thanked our lucky stars that fate stepped in to bring Kate into our wedding. Kate is prompt, prepared, talented, and a calming presence. My husband and I spent so much of our special day enjoying ourselves and Kate & her team captured all of our moments. We will be forever grateful that we have AMAZING photos to remember our special day with. Kate will be the first person we reach out to for our future photo needs & we have no doubt she will continue to bless us with beautiful family memories.

Ali H.

Married on 09/04/2021

HIRE HER! You won't regret it.

I made a spreadsheet, compared pros/cons, & interviewed several photographers. Some of them felt ok but nothing felt great, I worried the overall cost of things was souring my decisions. Then I interviewed Kate Diamond – I left the interview feeling GREAT. She had an answer to EVERY question (& I have a lot of questions), her enthusiasm was contagious, & I immediately felt confident that I could trust her to handle the day. She was extremely detailed, communicative, & clearly had a formula figured out that ensured success. I'll be honest, her overall price for what I wanted was more than my other options by quite a bit. I had an internal struggle if it was justifiable to spend more money just because someone gave me confidence or peace of mind. My fiancé thought I was ridiculous spending even $1,000 on photos, & close friends would suggest we use some random person who takes photos as a hobby. I couldn't shake the confidence I felt in her & decided to go with my gut. I felt immediate relief as soon as I booked her & absolutely knew she would rock it.

We opted to have her & a 2nd shooter for 9 hours & they were amazing for every second of it. They were very professional, quick, organized, & worked well within the chaos that surrounds large events. They handled rambunctious groomsmen with ease & kept the day on schedule. Katelynn was great at providing specific posing direction, as needed, to help guarantee the perfect shot. She even helped pick out some last-minute jewelry choices! Not even mother nature could slow them down, & they took magical photos of our first dance in the rain.

I received so many compliments from people the day after our wedding about how our photography team conducted themselves. People were already impressed & hadn't even seen how the photos turned out! We received our online gallery with all event photos less than a week after we returned from our honeymoon. There were almost 1,200 photos & they are dreamy. I knew they would be good, but I fall in love with my photos more & more each day. The worst part is trying to choose a favorite when I'm trying to order a canvas or something to hang on the wall – I want them all to be seen! Trying to choose only 40 for my fine art album feels impossible. I don't think my SO has ever been prouder of a photo before & my MIL said she has never seen prettier wedding photos in her entire life. Two other people that I know were married this year, both selected a photographer that was more 'affordable', & both had regrets once seeing my gallery. The difference in quality & overall experience is clear. We have had endless compliments about the photos we have shared, & every penny spent is justified. When all is said & done, you really don't have much else to show from your perfect day – it absolutely flies by & becomes a blur.

Do yourself a favor & savor it all in the best way possible. Get a 2nd shooter, the package with 100% of your photos, the longest package you can afford, & do a First Look. Pay for the travel if you need to, it is totally worth it. If you want certain photos, be specific, write it down, make a list of the people you want included, etc. I guarantee that if you tell Katelynn what you want, she will do everything in her power to make it happen but it's on you if you don't share your thoughts.

How someone makes you feel is worth it, spend the money on someone who relieves stress instead of adding to it, confidence is money well spent!


Chrissie

Married on 07/31/2021

BEST Wedding Photographer!

My husband and I got married in July of 2018. We had been to a few weddings where Katelynn was the photographer- so we were familiar with her work and knew we wanted her-even before we booked our venue! Katelynn was FANTASTIC to work with. She went above and beyond for our engagement and wedding photos. She was so creative and made us feel comfortable. On our wedding day, Katelynn kept to our schedule (and kept us on time!) I wore my hair down and the curls fell out a little (our wedding was in late July) and her assistant even re-curled my hair! Our photos/album turned out so well. We would absolutely recommend her to anyone!

Are you interested?

Send a message

Pamela M.

Married on 05/15/2021

Very Professional

My daughter Brie Martin had her wedding this weekend Kate and Jessica couldn't have been any more professional and sweet. They were capturing all the shots that Brie wanted and more. Her sneak peek was beautiful, can't wait to see the rest. Thank you again for capturing the love between Brie and Matt. I would recommend you to everyone.

Sarah Z.

Married on 12/04/2020

Struggling too much to narrow down our photos!

From start to finish Katelynn has been a joy to work with. She has a beautiful eye for photography that seamlessly blends modern, gorgeous poses into natural, candid reactions. We could not be happier with how our engagement photos turned out and due to that, had to have her at our destination wedding!! She's extremely kind, fun, easy to work with, and makes being photographed a fun and comfortable experience. Not to mention- your photos will be bomb and everyone will be asking where you got your photos done. Do yourself a favor and make her your new go to photographer!!

Helen F.

Married on 11/07/2020

The Best Part of our Wedding Journey!

I truly don't have enough words to express all the amazing things Katelynn has done for us during our wedding journey. If you are thinking about booking - do it now because it is so worth the investment! Katelynn gets booked up fast for a reason. :)

Not only was Katelynn super informative about making crucial wedding decisions, but she did everything she could to make us truly feel special. She was flexible, patient, honest, and most of all kind. My husband and I love our engagements pictures and all of the incredible pictures she captured at our wedding. She thinks about every little detail in each shot. We now have these amazing memories that will last with us for the rest of our lives. She has a passion for what she does and will help make your wedding journey so memorable and special.

Taylor P.

Married on 10/03/2020

The best Photographer ❤

Kate is a must have for everyones wedding! I am so happy we went with Kate Diamond from every detail of the day she captured it perfectly. Being a covid19 bride it was hard to feel like your wedding will be captured greatly after all the postponements, but she went above and beyond with surpassing all of our hardships! If Kate Diamond is on your radar for photography- take the leep and book with her- you will not be dissapointed in the slightest ❤

+ 2

photos

Rachael

Married on 08/29/2020

Amazing and compassionate!

I cannot describe how truly amazing it was to work with Katelynn!! She has a talent that is out of this world! From the engagement session to our wedding day, she made us feel very comfortable, and she knew exactly what to say, showing us how to pose, laugh, etc to get that perfect picture! Katelynn is professional, passionate, and one of the kindest people I have ever met. In addition to how amazing she was as our photographer, the photos she took were breathtaking. We were beyond thrilled with how they came out. I would recommend her a thousand times, with 5 stars! She captured our day in the most magical way and created a beautiful memory we will have forever. Thank you Katelynn for everything that you did for us!

Shelby S.

Married on 08/22/2020

Passionate and Professional - Absolutely Amazing!

Katelynn was an absolute pleasure to work with, we couldn't imagine working with anyone else! She was there for us every step of the way, answering our endless questions and putting our minds at ease throughout the whole process. Her attention to detail is unmatched and she has given us photos that we will truly treasure for a lifetime. In fact, we loved our galleries so much that we ended up purchasing them all! If you are thinking of booking her, do it! You won't be disappointed!

Victoria G.

Married on 01/10/2020

Best decision I made for my wedding!

Choosing Katelynn was not only one of the best decisions I made for my big day but one of the first decisions I made because I knew ahead of time that I needed her to be my photographer. Katelynn is amazing!! She makes you feel so comfortable behind her camera. She's great at giving instructions and changing your positions to get the perfect shot. Katelynn is also very aware of her surroundings so she always knows where to go next for the perfect backdrop. She is patient, kind, and attentive! Her assistant Jessica was awesome as well! I can't say enough good things about my experience. You girls killed it! Thank you for all that you do for your brides!!
Victoria & John

Alexis

Married on 10/05/2019

Stop looking for any other photographers!

This girl has a true gift. I am confident in saying that she could make anything and everything beautiful. I came across Katelynn's work several years ago when she was the photographer for a family friend's wedding. I was immediately drawn to her style of photography and how her photos make you feel like you were there. I followed her ever since and her photos are actually what led me to my wedding venue. The first thing I did when beginning wedding planning was to contact her. I booked her and my venue at the same time to ensure her availability. (Thank goodness I did because she got an inquiry for my date the next day!) The best way that I can describe her and her photos is warm. She is a genuinely wonderful person that you can see yourself being friends with. She is extremely professional and organized. She makes the entire process from planning, the engagement session, to the wedding day fun. She gives easy to follow exact directions and is so confident in her work. There is no "fake" laughing photos with her because she is so funny and will actually make you laugh! I will be the first to admit that I have a type a personality and typically like to be in control. I do actually work full time as an Event Coordinator. I had always thought that I would need to show my photographer examples of the type of photos I was looking for. Never once did I feel like I needed to with Katelynn. I was completely able to trust her, follow her direction, and enjoy my wedding day. I was fortunate to receive my wedding photos back from her way sooner than expected and I am so in love with them. Do yourself a favor and stop looking for any other photographers. She is so worth it! Definitely have found our lifetime go-to photographer.

Marissa R.

Married on 10/04/2019

The Very Best Ever

Katelynn & Jessica were so important in helping us to have the very best wedding day we could have dreamed of. We first met with Katelynn to have an in-person consultation. She provided us with all the information we needed to decide she had to be our wedding photographer. Every package comes with an engagement session included. Originally, we had not really wanted to do an engagement session, but it is super helpful in getting us comfortable in front of the camera, see what style your wedding photos will be done in, and just get to know Katelynn & have some awesome pictures for Save the Dates! Leading up to the wedding, Katelynn sends over very detailed planning documents to help you and her stay organized and on track & prepared for the wedding day. We did not have a "shot list" in mind, but Katelynn was instrumental in helping us get every photo we could have imagined on our wedding day. From arriving at the hotel, to our first look, bridal party & family photos, candid's, details- everything was perfect. Katelynn & Jessica knew our day-of timeline pretty much by heart & were always keeping us on track (invaluable when it's your wedding dance and lose all sense of time!) Katelynn is so professional, but makes you feel so comfortable at the same time. The variety of packages and collections available to choose from are so great, as you can customize your experience with pretty much any budget level. Katelynn is SO busy but makes you feel like you're the most important person in the world! We have only seen one wedding photo so far and I'm 1 million % positive they are going to be just as amazing as the sneak peek we've seen. We LOVED Katelynn & would highly recommend her to anyone getting married or wanting any type of photo session done.

Nicole B.

Married on 09/21/2019

Fantastic experience!

Katelynn did our wedding and engagement photos, and I am soooo happy we chose her! From day one, she was professional and responsive, and made the whole process simple. She is great at giving direction and suggestions to get the perfect shot- she really makes you feel comfortable in front of the camera. If you are searching for the absolute perfect wedding photographer, stop searching and go with KPolidan Photography!

Tim F.

Married on 08/30/2019

Best Photographer Out There!

Katelynn and Jessica made our wedding day special! My wife is super inquisitive and has a planning personality - and Katelynn ALWAYS had an answer and reassuring word about our special event! Upon getting our photos back, I was stunned at how many moments were captured and how well both photographers blended in to the scene! They never distracted from the ceremony or traditional events and were polite to all the family and friends in attendance. You can't find a more professional yet warm and caring photographer for your important day!

Billie G.

Married on 08/17/2019

One of the best decisions I made for my wedding!

I am so happy I hired Katelynn as my wedding photographer. I have followed her work for years and that was the first thing I was sure of after I got engaged. I knew I had to have her as my photographer. I love her editing style and even more so the way she runs her business. She is strong and assertive and she runs her business. She is easy to talk to and made us feel very comfortable and gave great direction to ensure we got the perfect shots. She also was always very responsive and helpful with planning and preparing. I would recommend any bride to have her as their photographer, I plan to live through the photos she took for our special day and I know I will enjoy doing that for the rest of my life!

Allison

Married on 08/17/2019

The best photographer!

Katelynn start to finish was the best photographer we could of asked for. She is very professional and is also perky to make you feel comfortable when taking pictures. I never worried about the photos not being what I wanted. I constantly get compliments on our wedding photos and asked who was the photographer. I will always recommend her!

Alyssa Y.

Married on 07/27/2019

Stunning photos

Katelynn is not only a genuine and kind hearted person but she takes the most stunning photos. I seriously loved every single photo she took. From the moment she arrived for our July wedding on Lake Michigan, she was organized, kept us on our timeline the best she could and captured every moment. You literally don't have to do anything but be yourself and enjoy the moments with your husband, family and friends. I knew after she shot one of my best friends wedding's that my husband and I just had to have her shoot our big day. She is worth every penny and more, she has an eye for magic, so don't hesitate and book her! Also, Katelynn's second shooter was amazing as well, she shot the boys while they were getting ready and was by Katelynn's side the entire today and she absolutely has an eye for the best shots as well.

Diana

Married on 06/29/2019

Katelynn and Jessica are the best

We had Katelynn and her assistant Jessica shoot our big wedding day and we honestly couldn't have asked for more! They help you organize your day of by having you fill out your day of timeline so they can better arrange themselves to get very moment on camera. When I look back on the photos, there wasn't a moment that was missed. Katelynn also shot our engagement photos on Lake Michigan, which turned out amazing!!! We will cherish her work forever.

Natalie D.

Married on 05/11/2019

We were blown away!!!

Words really can't describe how amazing Katelynn is! From the very first email exchange, we could tell she was extremely professional and well versed in her craft. When we had our initial meeting, her organization and passion for her clients sold me immediately. She gave us tips for how to run things day of and even suggested we stay away from certain colors in our engagement photos. For us, knowing that she was committed enough to even help with our engagement photo attire convinced us she was the right choice. From then on, every correspondence was answered quickly and thoroughly. Myself and my husband were extremely nervous to be in front of the camera and not only did we have fun doing it, but we LOVE our photos. Katelynn's aesthetic is truly incredible. The photos are authentic and genuine as well as editorial. Again, we genuinely can't say enough good things about working with Katelynn. We really enjoyed working with her as a person and we are legit obsessed with our photos. You will not be disappointed if you hire her!

Brooke S.

Married on 01/26/2019

Amazing!!!

Katelynn rocks! I had been dreaming of the day I would get married and always knew Katelynn would be the one to document this very special day. I planned my whole wedding around her availability because I HAD to have her!

Worth every penny and I have and will continue to recommend her to everyone I know. Forget the videographer, if you have an outstanding photographer you shouldn't need a videographer, and Katelynn is just that, she captures each moment perfectly and you feel like you're right back in that moment and her pictures are breath taking. I am so lucky to have these precious photos I will cherish for a lifetime.

Lillianna

Married on 10/07/2017

I originally met Katelynn when she shot my sister's wedding. When I got engaged, I booked her first- even before my venue. She did not disappoint! Between our engagement session and our wedding (both downtown in a city) she made everything look whimsical and stunning, even in the middle of a construction site! We are so impressed with her photography, her charisma, and her willingness to help. Thank you Katelynn for an amazing set of memories!

Brianna

Married on 09/23/2017

What can I even say about Katelynn that hasn't already been said? From the first time we met with Katelynn I knew she was special. I had seen her photos on pinterest and on my Facebook news feed after a friends wedding and I knew I had to have her. What I really loved about Katelynn is that upon our first meeting, she really took the time to sit down and get to know us a couple. Her personality and willingness to get you the most perfect photos are what sets her apart from the rest. She is so personable and creative. Katelynn and her assistant worked tirelessly on our wedding day, outside, in 93 degree heat to make sure our pictures came out perfect. Katelynn does not just stand behind the camera while she works - She held my dress up while I walked around over sticks and tall grass, offered me granola bars after the ceremony while we were all standing in the sweltering heat taking photos, adjusted my huge dress about a thousand times to get the perfect picture and even wiped the sweat off my fiances face so she should get the perfect shot! She got so many great shots and we did not have to worry about a thing. I expected our pictures to take a few months to come back, which is the standard time, especially considering we got married during the "busy season." When I got an email that our photos were ready ONE MONTH after our big day I was thrilled out of my mind. Our pictures turned out incredible and every time we look at them we are able to relive our perfect day. Our experience with Katelynn and her team was more than I could have ever wished for. I cannot wait for all of the future maternity, family and anniversary sessions we will book with her.

Alexa

Married on 09/16/2017

Katelynn was a true blessing to work with. Out engagement and wedding photos turned out beyond what we expected. We cannot reccomend her enough.

Alexa

Married on 09/16/2017

Katelynn was truly a blessing to work with. Our engagement and wedding pictures turned out beyond what we expected. She was professional and a true gem to work with. We cannot reccomend her enough!

Carrie

Married on 08/11/2017

What can one say about Katelynn that hasn't already been said?! This woman is hands down THE best photographer. Katelynn has such an amazing soul and is an incredible pleasure to work with. She has captured so many important moments in my life from family photos with my son and I to now a wife where my engagement, boudoir and wedding was captured by Katelynn. She makes you feel at ease with her and creates beautiful photos to forever remember your special day! Thanks Katelynn for being on this crazy journey called life with me and for capturing some of my most precious moments!
Are you interested?
Send a message