Reviews
4.9 out of 5 rating
Quality of service

4.9 out of 5 rating

Average response time

4.9 out of 5 rating

Professionalism

4.9 out of 5 rating

Value

4.9 out of 5 rating

Flexibility

4.9 out of 5 rating
98%
Recommended by couples
11 User photos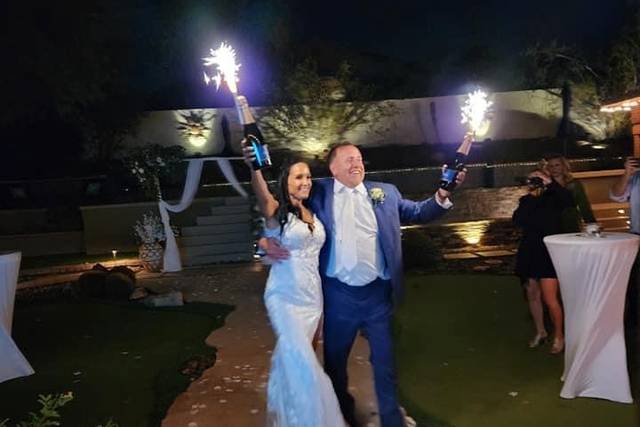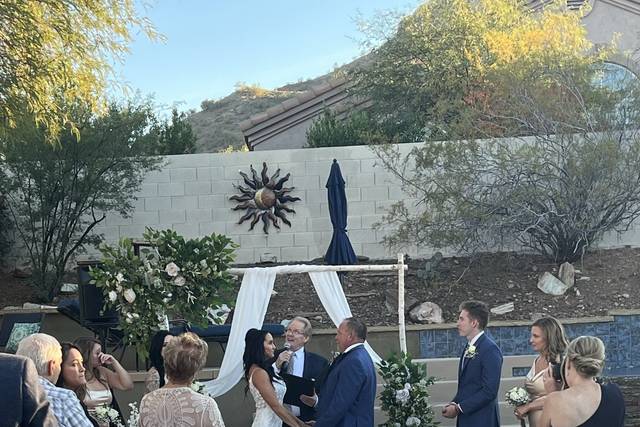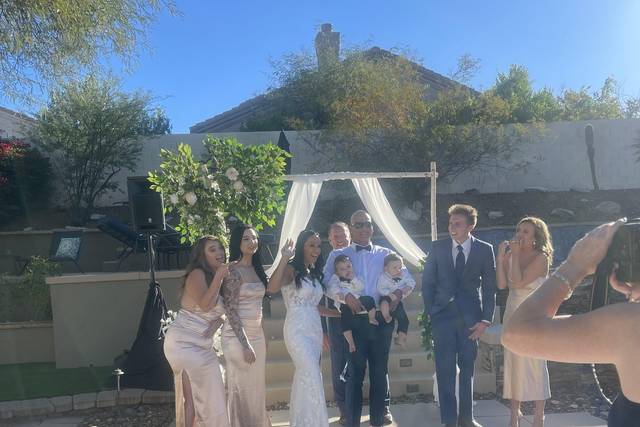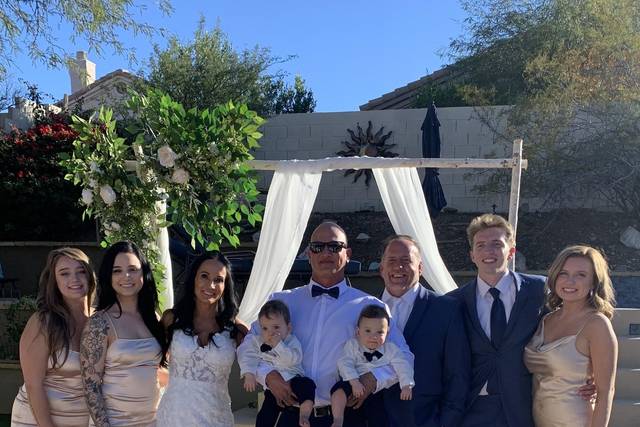 + 7

photos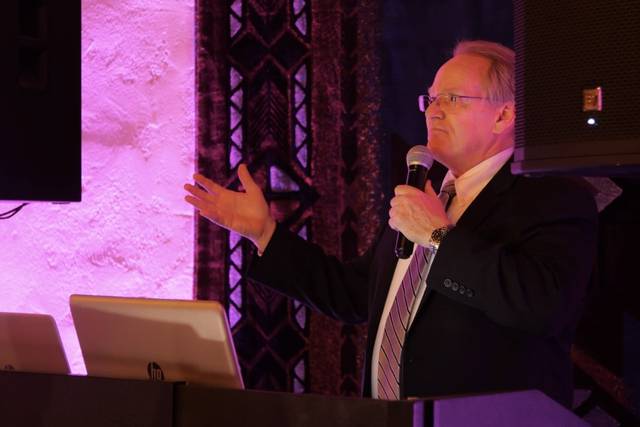 Larry J.

Married on 06/24/2023

Very Professional and friendly service

Robert was our DJ for our wedding. He provided top of the line customer service. He was very detailed from the very beginning all the through to our big day. Robert stepped in when our DJ became unable to fulfill the commitment. From the very first conversation my wife and I could sense Robert's genuine interest in providing us an experience of a lifetime. Robert is very professional and very helpful always willing to do whatever is needed to make sure his clients and their guests have a great time. I will be recommending him to anyone and everyone who is looking for a DJ for whatever event they are planning. He will get all of my business when I need a DJ in the future!

Christopher C.

Married on 12/02/2022

Professional and fun! Hire DJ Robert Walk!

This is the first time we hired a DJ for any event so we weren't sure what to look for. Before any commitment, Robert walked us through his services and what he could offer us. He really wanted to get to know us to ensure it was a good fit. He is professional and enthusiastic. If you want somebody who will manage the flow/timeline of your day and work well with all of your other vendors then Robert is your guy. We had so many rave reviews of people who "love DJ Robert!". Also, go for the love story he offers! There was a lot of positive feedback on the "love story". The guests have never heard anything like that at a wedding and they were laughing and crying and it was so much fun. Our wedding was full of mid to late twenties guests that love to party and dance. Robert had an amazing selection of music that was well mixed and had the dance floor full the entire night. I can't say enough positive things about DJ Robert Walk, he really made the entire day flowed smoothly ensured we completed everything that we had on our schedule.

Ann M.

Married on 11/26/2022

Not just a DJ…also our ordain minister and help structure our wedding venue!!!

DD Robert was recommended to us by some good friends! recommended to us by some good friends. From the start he had a timeline of our evening which took alot of pressure off us! Plus we had in person and video calls to make sure everything would run smoothly. He had great suggestions on how we should set our backyard up, he had suggestions for music at each party of the venue! A lot of our guests commented how amazing, fun and organized he was!!!
We couldn't have asked for a more perfect wedding!!!! Robert is your guy!!!

Are you interested?

Send a message

John M.

Married on 11/12/2022

Entertaining, Engaging, Fun and Professional

Just Weddings DJ service and Robert Walk made our special day and our event the spectacular day it was! Robert was there for us to assist in every way imaginable, from preparing our timeline prior to our day to organizing our rehearsal to staying with us throughout our entire event to ensure that everything came off as expected. Robert certainly went above and beyond what we expected. I would recommend Just Weddings services for any friends or someone considering their service for an event. Our guests loved him, as Robert kept our event moving in a fun and timely fashion. All guests were engaged and entertained. Just Weddings was a delight to work with!
Cynthia and John Mullin

Just Weddings - Disc Jockey Service's reply:

Dear Cynthia and John, you were an absolute joy to work with and your friends and family are a pure delight. Thank you for the opportunity to be with on such an important day in your life. With love, Robert

Kerri D.

Married on 07/23/2022

A wonderful experience

Robert was such a professional from the start. We had several meetings that ensured he had an understanidng of what we wanted. He crafted our love story which set the tone for a beautiful ceremony. There was laughter, joy and so much love. It was truly amazing and so much fun. We were so confident Robert would do a wonderful job. He arrived early to make sure everythig would go as planned. Thank you Robert, for making my wedding day so very special.

Laura L.

Married on 02/19/2022

Not just a DJ, a great help all around

Robert Walk was the DJ for our wedding and he did an excellent job, kept them dancing all night. But he was more than that. With his years of experience he provided advice into all aspects of the wedding. On the big day he helped in keeping things on track for our timeline and worked with the photographer and venue contact to make sure each moment shined. I woud highly recommend.

Meagan A.

Married on 06/14/2021

Best DJ experience of any wedding I have been to

We had Robert Walk as our wedding DJ and I would absolutely recommend him to everyone. Stop looking and book him as your DJ right now. Our guests had nothing but rave reviews about him as a DJ during our reception. He kept the reception on schedule, and the dance floor full all night. We loved that he also had extras such as providing the microphones for our ceremony, the "sholeywed" game, and an adorable love story. He also has an amazing planning document and with links to his music data base that made planning all of our music seem easy. Seriously 10/10.

Just Weddings - Disc Jockey Service's reply:

Thank you Meagan and Alec! Working with you was so much fun! For a relatively small group, you had a lot of dancers! I'm glad you enjoyed the video of the dancing I sent, as well as the Shoelywed game and your Love Story. Lots of great memories to reflect upon. Thank you the opportunity to be a part of such a wonderful celebration! God bless you! With love, Robert

Jessica

Married on 05/22/2021

The Best DJ and Officiant!

Robert was such a wonderful DJ and officiant! He made sure the entire process was smooth for us from the weeks before the wedding through our wedding day. He was kind, thoughtful, and considerate of our song choices, and worked with us on creating an organized playlist to ensure our favorite songs were played. He also checked on us throughout the night to make sure we were happy and having fun. We would recommend Robert to anyone looking for a DJ, officiant, or both!

Scout A.

Married on 03/12/2021

DJ Robert Walk is the best!!!

Initially we were not sure if we were going to hire a DJ for our backyard wedding. We are soooo glad we found DJ Robert Walk! He was so friendly and engaging from the beginning. After our first meeting we knew he would be a great fit for our wedding. On the day of he showed up several hours early to set up and test out the sound equipment. He spoke with everyone that was going to speak to make sure they felt comfortable and knew what to do. He kept the event on schedule and did an amazing job managing things while our guests were waiting on food. He even stood at the food truck to pass out food to keep things moving! He was such a blessing to have on our wedding day. After the wedding, people were raving about him! I would absolutely recommend him for any event.

Sara A.

Married on 01/16/2021

Everyone Loved DJ Robert!

We don't have enough words to describe how amazing of a job DJ Robert did for our wedding. Robert has been a DJ for a few decades and it definitely shows, the evening went off without a hitch thanks to his expertise. We are still hearing from guests how much they loved him! Robert was extremely organized and took all the stress off of us by creating our timeline for the night. He worked with us through 2 venue changes, and a change in cities as well. We had several zoom calls to go over song choices and the roles of specific guests. He incorporated several activities that we wanted, including the telling of our love story, an anniversary and money dance, and our favorite was the Shoelywed game. He was extremely professional and worked with our photographer and videographer throughout the night so they could position themselves accordingly. He also worked with the sound tech through the city for our ceremony music. I couldn't imagine our wedding with any other DJ, and quite frankly we probably would have been disappointed if we'd gone with anyone else. Thank you Robert!

Mary B.

Married on 12/12/2020

Best DJ for ceremony and wedding

Tony was absolutely fabulous. He took so much time in getting the feel of the event and made sure everything ran smoothly throughout the night with all of the other things that go on. Very personable and a lot of fun!

John G.

Married on 10/18/2020

DJ saves the day!

t was very obvious that Robert is a seasoned professional. He had prepared thoroughly and was able to deal with significant changes in the event. In fact, he saved the day by offering suggestions that worked so well, no one knew that we were dealing with disastrous shortcomings in our plan.
He worked well with the young couple and guided them through selecting the music and standard parts that event.
He was calm, pleasant and helpful when others might have said, that's not what you paid me for."
He has seen so many weddings that he just flows through his required parts and is willing to step up to offer excellent suggestions to make the day go smoothly.
We cannot say enough about how much Robert did to "save the day." He was never pushy, but always ready, willing and able to make the entire experience better than we even expected.


Tommye G.

Married on 10/18/2020

Kind and caring

Robert was amazing. My son and daughter in law chose him for their wedding reception and he went above and beyond the call. When the pastor didn't show Robert was able to officiate the wedding! He truly saved the day. He organized the entire bridal party as well doing a fabulous job as DJ. He was entertaining and engaging as well as kind caring and personable. We loved him and I would highly recommend him to anyone.

Kate A.

Married on 10/09/2020

Dj Robert Walk was amazing to work with!

My husband and I were so nervous about our guests having a good time because we had to downsize for COVID precaution. DJ Robert Walk did an amazing job keeping everyone entertained and definitely got some tears our of friend and family by the wonderful love story he wrote for us. His attention to detail and flexibility to work with ither vendors is amazing!

Courtney B.

Married on 09/19/2020

Robert is the best!

If you are looking for a DJ to absolutely rock your wedding, look no further. DJ Robert Walk is absolutely the best of the best! If I could give more than five stars, I absolutely would. When my husband and I first started looking for a DJ, we knew we wanted someone fun, personable, and that could lead the wedding day. Robert checked off all these things and then some! We first met with Robert to see if he would be a good fit for what we were looking for and without having to even discuss it, we both knew he was the man for the job. We felt so comfortable and so at ease with Robert. He made our DJ dreams come true. He worked with us throughout the year and made the process absolutely seamless. We met through zoom calls (pandemic year am I right?) and made sure he answered every single question and wanted to make sure to hit every single special request we had. On the day of the wedding, he was one of the first people I saw upon arrival to the venue as he was there early to set up and make sure everything went off without a hitch and he did it all with a huge smile on his face. This put me at ease so early on in the day. He not only lead the day but also read the crowd better than I ever could and made sure everyone had a great time and kept everyone dancing. He also worked with all of our other vendors, specifically venue and photographer, to make sure everything flowed perfectly. Two of the most memorable moments of the entire day was walking down the aisle with the special request I had put in about the song and the perfect "Love Story" Robert created during our reception. We could not have imagined a more perfect day and Robert was a HUGE part of it being so perfect. Do yourself a favor and hire Robert for your wedding!!!

Shelby

Married on 09/10/2020

Everything we hoped for!

Robert is a wonder choice for a DJ! He is so well organized and does everything in his power to make your day special and everything you've wanted! I would definitely hire him again for other events!

Annie W.

Married on 04/25/2020

Attentive, Flexible, and Professional

Robert was an absolutely fantastic addition to our wedding. He was first of all extremely professional and was beyond impressive in the customer service department. I had to reschedule my wedding twice due to covid and both times he was extremely flexible and willing to make it work. He is also extremely friendly to work with!! He made every text/email feel like the most important one in the world and I could tell he was truly invested in making our day incredible.
Robert also really works with you so that the music/vibe is your vision. The music selection for cocktail hour was fantastic and he read the vibe of our group and did great with music for the dance floor.
Also, I had a planner, but Robert almost acts as a backup planner! He is soooooo detailed, even showed up early to make sure that everything was set up early and in case our live music didn't show up for our ceremony music, he had everything teed up in case he needed to step in!!! Like WOW that is service.
If you want the vibe of your wedding to be an Old Town Scottsdale night club this probably isn't your stop, but if you are going for elegant, professional, and classic I 500% recommend Robert.
Thank you Robert for making our day absolutely wonderful!!!!

Annie

Married on 02/22/2020

Book them!

Working with Robert and Charlie was great. Very accommodating and professional. Charlie was our DJ for the evening and we couldn't have asked for anything better.

Just Weddings - Disc Jockey Service's reply:

Dear Annie and Angel, I'll let Charlie know right away how happy you are with the results you received from his dedication and hard work. Thank you for entrusting us with such an important day in your life.

Briana K.

Married on 02/22/2020

Couldn't have asked for a better DJ!

DJ Robert Walk is incredible. He is professional yet funny, and really knows how to entertain a crowd. He was so good that my friends got his information and ended up using him at THEIR wedding! He helped keep my mind at ease by helping with the wedding day timeline, and kept everything on track. Please, do yourself a favor and just hire him. You won't be upset you did.

Christina M.

Married on 11/09/2019

Not Just A DJ, He's Now Family

Got married on November 9th and had the best experience with Robert. There were some barricades that my husband and I had to overcome and at times had to even cancel or original date but he stood by us through it all. From our first meeting we knew he was the one. The energy and chemistry was there 100%. My husband loved him and said he was the one. Originally we weren't going to get Robert to host our wedding because he was already booked so we were going with his associate but I believe things happen for a reason because we ended up switching wedding dates and he was available! I was so happy I made the choice to book him because he was great taking charge of the guests and made our wedding flow amazing! Everyone kept complimenting me on his work and said he did a great job. I have no regrets booking him and since he rode this long 3 year adventure with my husband and I we now think of him as family and not just our DJ!
Don't look no more, book him now!

Just Weddings - Disc Jockey Service's reply:

Hey Christina, it was a long road, and I can't think of a sweeter couple than you and Nathaniel to take that journey with. Thank you for sticking with me. May God bless you, your family, and your friends. Love, Robert

Angie M.

Married on 10/26/2019

Amazing Experience & A Huge Help!

DJ Robert Walk was absolutely amazing to work with starting from the day we met! After our initial meeting, I knew that he was the only one I wanted to handle the reception. Planning a wedding is really stressful, but Robert made us feel at ease and confident about how great our wedding would be! He came with us to the reception venue to help us set up where everything should go, he helped us create the reception timeline (& kept us on track when we were getting distracted during the reception!) and made sure people were on the dance floor the whole night! So many people told us they'd never danced that much before in their lives, and that this was the most fun wedding they'd ever been to - including their own weddings! I know that was in large part to DJ Robert Walk and his amazing talents. I couldn't be more grateful to him for making the best night of our lives even better!

Just Weddings - Disc Jockey Service's reply:

Thank you Angie and Joe! I had the best time working with you! You couldn't have picked a more beautiful evening to get married. The weather was perfect for boat rides, photos l and an outdoor dinner. Everyone was in a festive mood and the party was... off the hook. I hope you enjoyed the video I sent you. Many blessings to you, your family, and your friends. Love, Robert

Jesse R.

Married on 05/18/2019

Worth Every Penny!

I cannot recommend this DJ service enough! We were lucky enough to have Robert officiate our marriage and be our DJ/MC. He was always available if we had any questions and did such an amazing job. He ran the music during the ceremony seamlessly while also officiating and made sure the entire wedding ran smoothly. He really takes a lot of stress off of you so you can actually enjoy your wedding. We received so many compliments on the music and on how well the wedding flowed from beginning to end, and it was all thanks to Robert! I loved all of the extra touches that you can add to your package so you can pay for what you want and nothing you don't. Absolutely worth every penny!

Just Weddings - Disc Jockey Service's reply:

Oh Jesse! Stop it! 😉 You and Angela are so wonderful! I couldn't have hand picked a better, nicer or more thoughtful couple than the two of you. And what you shared with me about your mother would make any mother proud to have you as a son. Class act! Best wishes and love to you and Angela! Robert

Valerie G.

Married on 04/27/2019

Hire Robert, you'll be so glad you did!

Robert was wonderful to work with. He was available when I needed him and made our day even more special. He took the time to get to know us and make our ceremony personal and engaging for our guests. We are so happy we chose him. You will be too. If entertainment, music and fun are important to you then he is the one! We can't say enough good things about him! WORTH IT

Just Weddings - Disc Jockey Service's reply:

Valerie! What can I say except... you were absolutely wonderful to work with! What a glorious celebration! Thank you so much for trusting me with your ceremony and reception. I loved sharing your stories. You and Jake were AWESOME! God bless you and yours! Love, Robert

Alysha

Married on 04/26/2019

This is the most important vendor you will hire!

Looking back at planning our wedding and choosing our vendors, I can officially say the MOST IMPORTANT vendor you will hire is the DJ/MC. Crappy DJ = crappy, sloppy wedding and amazing DJ = stress free, enjoyable, fun night for the bride and groom! Rob was by far the backbone of our entire reception. He kept everyone organized and on track to make the night flow smoothly. We were so impressed at his ability to manage our 130 guests! From our very first meeting with him I knew he was a perfect fit for us. He went far above and beyond our expectations. I have never planned a wedding before (and hope I never have to again ☺) so I had no idea what I was doing. Rob has so much experience and knowledge he helped us construct all the details of the reception like how to properly introduce the wedding party, how much time to allow guests to eat, when to incorporate bouquet toss/garter toss and open dance floor, etc. The list goes on and on. He basically doubled as our Wedding Planner! If you want to actually ENJOY your night, hire Rob. I am forever grateful to him for allowing us to have such an amazing and memorable night. We could not have done it without him.

Just Weddings - Disc Jockey Service's reply:

Thank you, Alysha! I had so much fun working with you and Cary. From our first meeting and learning about what type of wedding you'd like to have to our meeting at the church to layout the floorplan for your amazing reception. It was a beautiful celebration in every aspect of the word. What a blessing it was that we found each other. It really does make all the difference. Thank you for entrusting me with making your wedding day experience everything you have envisioned. I wish you all the blessings God has in store for you. May they include a happy, loving and long life together. Love, Robert

Gus

Married on 03/09/2019

Oh my god I had such a blast! They were able to mix exactly what I wanted..a tad of Mexican music and todays hits!

Just Weddings - Disc Jockey Service's reply:

I appreciate your kind words. Thank you so much!
Are you interested?
Send a message