Reviews
5.0 out of 5 rating
Quality of service

5 out of 5 rating

Average response time

5 out of 5 rating

Professionalism

5 out of 5 rating

Value

4.9 out of 5 rating

Flexibility

5 out of 5 rating
99%
Recommended by couples
25 User photos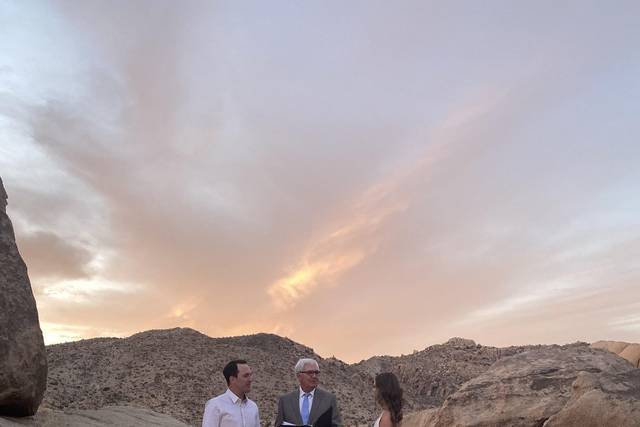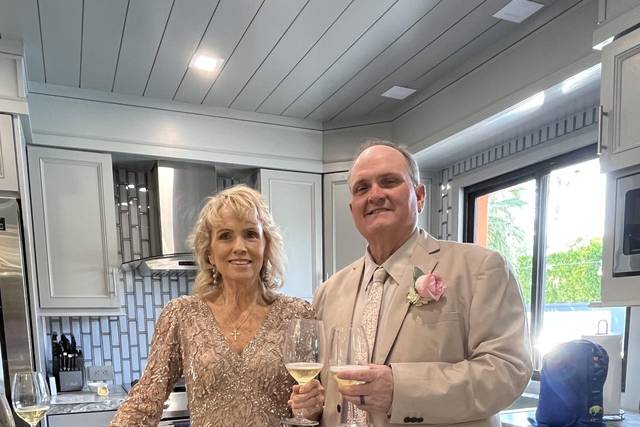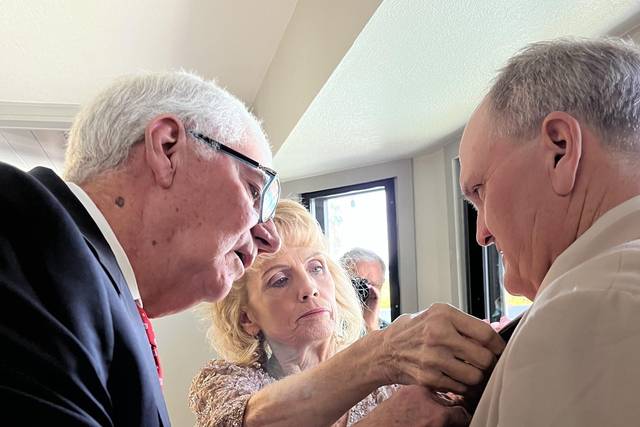 + 21

photos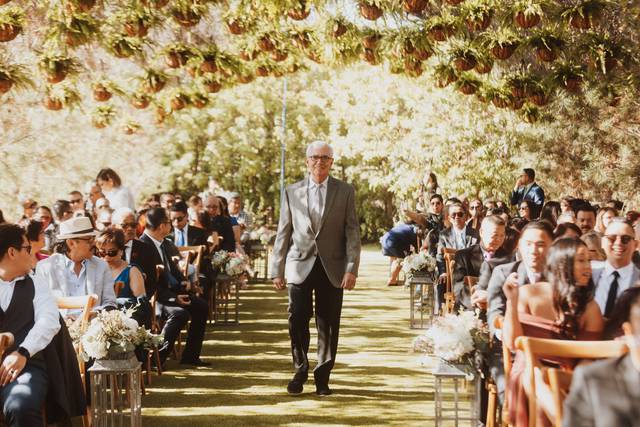 Cheryl C.

Married on 04/09/2023

Richard was extremely helpful throughout the marriage license process and he was so precise in collaborating our vows, and said them so eloquently!

From the beginning to the end Richard had helped us throughout! It was such a nice small little wedding! Thank you Richard!

Joyful Weddings & Events's reply:

It was great team work to co-author your ceremony. Nice to see such a supportive family. Wishing you many years of happiness together.

Marcos A.

Married on 03/23/2023

Accommodating, Responsive, Thoughtful

Richard was an absolute gem as our wedding officiant! He was not only kind and pleasant to work with, but he went above and beyond to accommodate our elopement plans in Joshua Tree the very next day. Richard's knowledge of the area and the paperwork process for making our marriage official was invaluable. He was prompt in his responses to us and made us feel at ease throughout the entire process.
On our wedding day, Richard delivered a heartfelt speech that made our ceremony truly special. His words were thoughtful and meaningful, and he added a personal touch that made our day unforgettable. Richard's warmth and genuine care for our special moment was evident in every word he spoke.
We couldn't have asked for a better officiant than Richard. He made our elopement experience a breeze and left us with cherished memories that will last a lifetime. If you're looking for a wedding officiant who is kind, accommodating, knowledgeable, and delivers a memorable ceremony, Richard is the one! Highly recommended.

Emily

Married on 03/04/2023

Amazing! Richard was so kind and informative!

Richard was an amazing officiant for our ceremony. He guided us through the process and answered any and all questions. Our guests loved his personalization, his humor and touches of personality. We've had multiple guests tell us it was one of their favorite ceremonies. Do yourself a favor and hire Richard!! Thank you Richard!!

Joyful Weddings & Events's reply:

Thanks Emily. The beaming smile on your dad's face as he walked you down the aisle reflected the joy of your guests on your special day.

Are you interested?

Send a message

Jeff C.

Married on 03/01/2023

a perfect day

richard did a wonderful job and was a delite to work with. the ceremony was beautiful and every detail was covered. richard is a 5 star,,,thank you

Joyful Weddings & Events's reply:

It was great, though unusual, to work with the father of the bride. Some men do DO DETAILS. Good job Jeff.

Virginia O.

Married on 11/26/2022

Personalized message

Richard did an amazing job of creating a ceremony with meaningful and personalized words based on our inputs. Also, just a wonderful person with a passion for uniting two people in marriage

David B.

Married on 11/12/2022

Richard was awesome!

Richard officiated our wedding in Palm Springs on November 9, 2022. We are Canadian, and we really wanted a minister that we could connect with, someone that would get to know us so we could make our ceremony meaningful, and someone with the knowledge and experience to guide us through the legal process since we were from out of country.
From our first discussion over the phone, we knew we had found the right person. Richard got to know us by asking lots of questions about us and what we wanted in our ceremony.
He made us feel very comfortable during the ceremony, and his words were thoughtful, meaningful and kind. Richard played a big part in our perfect day.

David and Tracey


Joyful Weddings & Events's reply:

David and Tracey: I have a very clear picture of our being ready to start your intimate wedding ceremony when the sprinklers came on. I have done 50+ weddings at The O'Donnell House and never had that experience. I loved how we just pushed the reset button, took a breath, found the solution and had a wonderful time together.

Jennifer C.

Married on 10/08/2022

Highly recommend Richard!

We booked Richard to officiate our wedding and we are so happy with our decision! Richard was quick to respond, worked with our budget, and was responsive to what type of ceremony we were looking for. He did a wonderful job with the ceremony and offered valuable tips throughout the planning process. He was personable and professional. We would definitely recommend Richard!

Joyful Weddings & Events's reply:

Thank you for the kind words. Your guests were very focused and attentive. It was also great that your dog Avery laid still and did not steal the "show". What a character.

Mitch W.

Married on 10/01/2022

Excellent officiant

Richard was an excellent officiant for our wedding. He was responsive, easy to work with, and was a helpful resource. He made the ceremony drafting process collaborative and provided guidance as we wrote our vows. He also was great with providing instructions on the marriage license process. Finally, he was great during the wedding itself and took care of the details for us. Overall excellent experience.

Joyful Weddings & Events's reply:

Mitch and Allison; your guests were very present at the service, especially during your vows. I could feel their joy for your union. Congratulations!

Berry

Married on 09/03/2022

Beautiful Wedding Ceremony

Richard was the best! He was very organized and knew exactly what we needed to do.
I highly recommend him, he was prompt and very professional. He really made our ceremony
special.
Thank you Richard!
Greg & Elizabeth

Melissa K.

Married on 05/31/2022

Excellent!

Richard was very professional and we enjoyed sharing our special day with him. I highly recommended Richard for your special day as well.
Cheers!

Li Li

Married on 05/08/2022

Mr. Cadieux is aweseom!

Mr. Cadieux married us in May. We have a wonderful experience with him, and our elopement was so intimately done.

- He was fast to respond to our initial communications.
- He gave us many great tips and suggestions on locations. Mr. Cadieux is knowledgeable about the area.
- We had a last-minute location change, and he was very flexible.
- He was very punctual.

Thank you again for everything, Mr. Cadieux!

Maria

Married on 05/07/2022

Palm Springs Intimate Ceremony

My now husband planned an intimate Palm Springs ceremony with our 4 adult children and called a few places for officiants. Richard we felt was the right one for us. The first phone call we had, he made us feel comfortable and suggested places to see for location options. We opted for a vacation home rental and we scheduled Richard. He helped us every step of the way from registering for our license and planning the ceremony exactly to how we wanted. The day of our ceremony he was professional, polite, and a sense of humor. He made our ceremony perfect.

Anh N.

Married on 04/23/2022

It was a Blessing!


It was such a Blessing to have Rev. Richard officiate our wedding! The many times we rewatched our wedding video and photos, for some reason it feels like Rev. Richard is part of our family. I can't express enough of how thankful I am to him.

We were really impressed with his expertise of over 1,500 weddings. To our surprise, he used to be a Wedding Planner as well. He does not just simple officiate, but explains and applies so much psychology into the whole ceremony to capture guests' full attention, as well as flexibly prepare for any surprises that could unexpectedly occur.

Rev. Richard is very detail-oriented and and understanding. We were very overwhelmed with the wedding planning process, but Rev. Richard was always there to patiently communicate and guide us.

And I don't know what I was thinking at first to not invite him to the Rehearsal Day. It is a MUST! Meeting him in person to be guided with his valuable inputs is very important to ensure the Ceremony go smoothly on the Wedding day. Thank you again Rev. Richard for being our Officiant!

Beth W.

Married on 03/11/2022

Excellent Officiant - Highly Recommend

Richard did a great job getting family & friends engaged in the ceremony from the beginning. He was professional with the process and shared a great story about us! We highly recommend him for your wedding!

Joyful Weddings & Events's reply:

Beth and Trenton: Your questionnaire input made for great "love story" material. Also, your guests were very attentive, perhaps partially because of the beautiful floral backdrop you had created.

Tyler L.

Married on 03/05/2022

Excellent Elopement Officiant

Richard provided and incredible elopement experience for us, making our quick, but special day all the more incredible. Richard is a very charismatic man who went out of his way to help us find our location, create our schedule and adapted his script to allow for our own details. Richard was very accommodating, hiking the area before we arrived in Palm Springs to scout the perfect spot. Richard had the perfect script for the ceremony, ensuring everything that needed to be said was, and not wasting a word. Richard really takes pride in his work and was just as excited for us on this special day.

Corinne C.

Married on 03/04/2022

A Ceremony that was "So Us"

We were fortunate enough to work with Richard for our Palm Springs wedding this year! After a phone call and filling out a questionnaire, Richard really got a sense of who we are as a couple and it showed during our wedding. Everyone said that the ceremony was "so us" and we are so grateful that Richard was able to capture that. He also helped us with the marriage license process and made everything super easy.

Bridgitte G.

Married on 02/26/2022

Wonderful Memories

If you are looking for someone to be your officiant Richard is the man. Our wedding day was chaotic in a beautifully funny way and Richard stood by with guidance, patience and laughs. He made us feel relaxed and built instant connection. I would and will forever recommend him. Thank you for adding to our puzzle of pieces, and for being that missing one that fit perfectly. 10/10

Mia P.

Married on 01/20/2022

Best Officiant!

Richard was wonderful. He made us so comfortable on the day of our wedding. He put together a beautiful ceremony for us that perfectly captured "us." We chose Richard because he had great reviews and he is photogenic - he looks the part!! :) We can't say enough great things about Richard, he really was the best!

Joyful Weddings & Events's reply:

Mia: Thank you for the kind words. It was great fun being with you and Farzad at the Kimberly Crest Mansion in Redlands.

Kathryn

Married on 01/15/2022

Richard is so tuned in and was a pleasure to meet and work with!

If you want to work with someone who will take the time to get to know you and your partner, then I would work with Richard! He was able to capture the exact message and tone we wanted for our ceremony. He is Very experienced and profession. I would 10/10 recommend!

Gianna A.

Married on 11/14/2021

Highly Recommend - Amazing Officiant!

Richard was so amazing to work with - from our first introduction call, navigating multiple postponements due to covid, writing the ceremony script and, of course, the wedding day ceremony. Richard is so thoughtful, kind and communicative. He made us feel so comfortable along the way and helped tailor the ceremony to be very personalized. We had a destination wedding and Richard made sure we had all of the instructions and details for the marriage license. Our wedding ceremony was so beautiful, thoughtful and special. It was exactly what we had hoped for and our family and friends loved it too. I cannot recommend Richard enough!

Joyful Weddings & Events's reply:

Gianna and Joe: You both showed great patience through the wedding date changes. It was a pleasure working with you to co-author the ceremony. Your guests attention was riveted on the language of the heart.

Megan

Married on 10/24/2021

Highly Recommended

It was such a pleasure to work with Richard for our wedding ceremony. He comes with so much experience and has a great reputation with other vendors we worked with. He's professional, knowledgeable, easy to communicate with and made our ceremony very special and memorable for us and our guests.

Joyful Weddings & Events's reply:

Megan and Dexter. Thank you for the kind words. It was a pleasure seeing your event come together so smoothly.

Amanda G.

Married on 10/16/2021

Everything I could have asked for

From start to finish, Richard made my day perfect. He answered every question that I had in a timely fashion. He made my ceremony PERFECT. He guided us from start to finish and I felt comforted by his presence. It was a perfect day and perfect experience. I can't recommend him enough. If you want a special day, hire Richard. YOU WILL BE SO GLAD YOU DID!!!

Cristen T.

Married on 10/03/2021

Richard – The Perfect Joshua Tree Officiant

We had the pleasure of having Richard officiate our microwedding in Joshua Tree and couldn't have been happier with our experience. Right off the bat, he was an excellent communicator during our first call, offered recommendations that helped our ceremony run smoothly, advised us on how to obtain our marriage license, and personalized our ceremony so that it was special, memorable, and meaningful. Our families and us were so impressed with just how thoughtful, authentic, and caring he was from the first meeting, to the marriage license signing, to the ceremony.
Thank you for making our day truly special, Richard!

Gretchen C.

Married on 07/29/2021

Rev. Richard was amazing!

Rev. Richard helped me coming from Canada to get married in California and made sure I knew and followed all of the steps needed. He checked to make sure I did my work. Richard also recommended a photographer as well as a real estate agent, when I asked him. The ceremony was perfect and his help let me relax knowing we were in great hands. Thank you, Rev Richard!


Nanette I.

Married on 04/09/2021

Wonderfully Thoughtful Experience on the Big Day!

If you are looking for a knowledgeable and super kind wedding Minister to help make you wedding everything it should be, Richard is that person! He facilitated our ceremony with the utmost care and creativity, effortlessly thinking ahead to afford us every detail. What a memorable experience! We had the most memorable ceremony thanks in part to Richard! He came highly recommended by Randy, the wedding planner at the Parker Palm Springs, which we chose for our wedding ceremony and celebration. Such a lovely setting and a beautiful day!
Are you interested?
Send a message