35 Reviews
Recommended by 97% of couples
Quality of service

4.9 out of 5 rating

Average response time

4.9 out of 5 rating

Professionalism

4.9 out of 5 rating

Value

4.8 out of 5 rating

Flexibility

4.8 out of 5 rating
21 User photos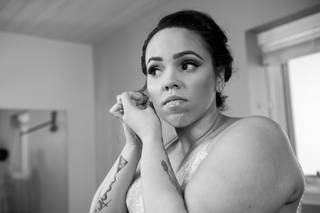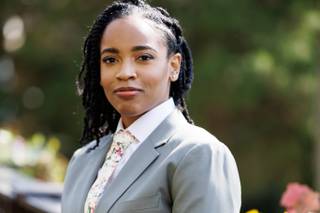 + 17

photos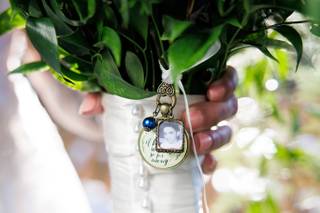 Brianna B.

Married on 04/28/2022

We will be back!

Matt Ellis was amazing! Our pictures came out beyond perfect! He and his assistant, Francis Onua were friendly and very easy to work with. They were professional but still had a way of connecting with us and making us feel comfortable on our special day. Without question, I will be booking Matt for the next occasion.

+ 14

photos

Pamela

Married on 03/31/2018

Matt with Joshua Dwain Photography is an amazing talent! Due to already being booked for our big day, Joshua suggested booking with his Associate Photographer, Matt. He captured the most important moments and emotions of the day. We also worked with him for our engagement photos which I highly suggest to build up chemistry before the big day. He is smart and professional and will deliver the best results possible!.

Joshua Dwain Photography's reply:

Hi Pamela! I'm so happy you decided to move forward with our associate photographer Matthew. He raved about your wedding and he had a great time with you and Avery. Thank you so much for the kind words for our future brides!

Courtney

Married on 09/24/2017

Joshua and his wife, Anye were amazing! Our pictures were beautiful and they really made it a point to get to know us as a couple and make all of us feel comfortable. ❤️


Are you interested?

Send a message

Binta

Married on 09/03/2017

Joshua and Anyeka worked with us during our destination wedding in Cancun. They both had a calm and kind presence which immediately put us at ease. Their professionalism, good sense of humor, high levels of energy made it a fun and easy process. The few pictures we've seen so far are stunning and beautiful beyond expectations. Thank you both for everything you did for us at our wedding. You worked in spite of the rain and showed how professional you are. Your photos are great and capture our personalities perfectly. Looking at our pictures you can't even tell how much anxiety I felt as the rain refused to give us a break. Thank you! Thank you! Thank you! A million thank you's to you both for capturing the day and night without missing a beat. You were a blast to work with and we loved every minute of it!

Panina

Married on 04/22/2017

I HIGHLY RECOMMEND Joshua Dwain Photography. The photos are AMAZING. They took pictures of my cousin wedding and the photos should be featured in a magazine. The clarity , I am going to be honest I really can't find the words to describe how amazing their work is. The word Amazing is a under statement. You will not be disappointed when choosing them . They are worth EVERY Penny and then some.

Yanshu

Married on 11/16/2016

We loved our experience and photos from our intimate civil ceremony by Joshua and Anye! As a fellow wedding photographer, We knew that great photography is one of the best investments you can make for your big day, and we're so happy we chose Josh and Anye to photograph ours! They taught a workshop in Miami the day before, so I was a bit nervous that they might arrive late since they have to travel from Brooklyn to Jersey. To my surprise, they were way early before the scheduled time! Even though it was our first time meeting (I booked them over a few email exchanges) Josh and Anye made us and our family feel so comfortable with their warm personalities and funny jokes! The day flew by quickly and when we received our images, we couldn't be happier! We loved the story telling aspect of the images! They captured the emotions of that day so well! We also love their bright and clean post processing of the photos. It's not trendy (like the light and airy photos Style Me Pretty normally features), and will stand the test of time. We feel truly blessed that they were there to document our special day!!! Thank you Josh and Anye!!! You two are truly gifted in your craft =]!

Alicia

Married on 07/16/2016

Joshua Dwain Photography was everything we could have asked for from a wedding photographer. They were passionate, energetic, and flexible and as a result, got us the best photos! We will have the most beautiful memories of this special time in our lives thanks to them!

Alicia

Dominique

Married on 06/25/2016

This is the BEST money you will EVER spend on photos for your engagement, wedding or other special event. We have the most beautiful pictures of our engagement and wedding, to show our family and friends for the rest of our lives, thanks to the amazing work of Joshua Dwain Photography. On top of that, the quality of service is impeccable. There is such an awesome balance of down to earth fun and professionalism when engaging with the owners of this company, that my husband and I cannot wait to use them again!

Kristine J.

Married on 05/08/2016

Our hearts were set with Joshua Dwain Photography from the moment we got engaged and researched wedding photographers.

Prior to the wedding, we wanted to get to know our photographers and decided to have our engagement with them as well. By the end of the session, we loved Joshua and Anye so much that we took them out for dinner. (Our engagement photos came out gorgeous)!

On the day of our wedding––we kid you not––hardly anyone noticed we had photographers. Because of this, we wondered "What moments did Joshua capture pictures asides from the posed family pictures?"

Three months after the wedding, we received the email we had been waiting for: our photos were ready to be viewed. My husband and I waited until we got together to view them. When we got home, we opened a bottle of wine, toasted prior to viewing, and immediately, our hearts dropped... JD Photography captured moments and emotions from our wedding day, and we have these to look back to forever.

Our private viewing session alone put us through a rollercoaster of blissful emotions––we laughed, we cried, we felt it all.

We highly recommend Joshua Dwain Photography to photograph your life events. We also recommend you pay extra for those hi-resolution images––you won't regret the investment.

It was a great decision hiring Josh and his team. The pictures turned out great and it he was also fun to hang out with at the wedding. They are the best New York/New Jersey photographers.

Lorraine

Married on 11/01/2014

Joshua Dwain is an phonomenal photographer with a talent that is unparalleled. He captured every amazing moment in my wedding so effortlessly that every time I look at my wedding photos I'm literally transformed back to my big day. Simply put, he has an eye for capturing those shots in a way that most photographs don't think about. I changed my photographer 3 weeks before my wedding (which was nerve wrecking). And that was by far one of the best decisions I've made in my life, to date. I have received so many compliments on my wedding photos and I can't stop looking at them. Don't sell yourself short with your photos. He was worth every penny and worth loosing the down payment from my other photographer.

Nicole

Married on 10/18/2014

Joshua and Anyeka are a great team! They are so down to earth and fun to work with. We had them for our engagement session and wedding day pictures and couldn't have asked for better!

Mary A.

Married on 06/07/2014

The service and photographs you get from Joshua Dwain Photography are outstanding and beyond expectations. Our wedding photos were very important to us (as it is to every couple when choosing such a key vendor). We knew from seeing Joshua's impressive work and our first interaction with him that we were in good hands.

Joshua and his wife/partner Anye were patient and invisible throughout our wedding day, but also a pleasure to interact with. Joshua was very responsive to our questions from the beginning to the end.

Our final pictures and album arrived within the set timeframe, which was impressive especially for a peak season wedding.The collection of photos captured our special day so perfectly that it's like reliving it each time we look at them. Joshua has such a unique and creative eye when it comes to photography and we are beyond happy to have had a chance to work with both him and Anye. We would recommend his work without hesitation to anyone looking for a spectacular photographer for any special occasion.


Katiera

Married on 03/29/2013

Deciding to have our wedding day along with our engagement shots photographed and documented by Josh was the best decision we made. Every single picture is unique. He captured every moment and told the story of our day. To top it off he has a great personality and is dedicated to doing his absolute best. His talent is God given.....just check out his blog. Amazing. Thank u Joshua Dwain photography!

Danielle

Married on 09/21/2012

I found Josh through Facebook. A couple from my college got married and I saw their wedding photos on Facebook and my mouth dropped. I said, "baby look! This has to be our photographer!" So I sought him out, made an appointment and booked. Lol, it was pretty easy. I looked at some other photographers online who were also great but wasn't the style we wanted. So I figure, if you like something why search forever when this is it! So glad we booked. :) We had an engagement shoot a few months before the wedding and were impressed then with all our photos.

On the day of, Josh listened to our requests and got most of our photos in. I'm a little sad that I didn't get my funny photo with the groomsmen in, but being that time was flying by and the wedding started late because of the limo company. So I understand.

Josh's work is amazing! Him and his wife and assistant Chad were great people to be around on the day. I was comfortable and happy and that's most important. The people you choose to have around you on your wedding day is key. No one wants negative energy around them on their wedding day. Josh and his team were great and positive! This is THE most important vendor because after everything, the pictures are what's here to stay. I'm glad our pictures will be so gorgeous forever.

Love love love......I met Josh a couple of years back when he did my cousin's wedding in St. Thomas. His professionalism and passion for what he does is exceptional not to mention he is human at the end of the day. He is very down to earth and really understands what you want when you give him your first thoughts.

Danielle

Married on 09/15/2012

My husband and I really wanted a photographer who was not afraid to think outside the box and deliver to us quality photographs of our wedding day. Josh was everything we had hoped for. I will definitely recommend him to others.

Cherisse

Married on 08/24/2012

Joshua and Anyeka made our day a memorable one. Everytime I look back at my pics, I feel like it's my wedding day all over again. It makes me fall a little bit more in love with my husband

Andre

Married on 08/11/2012

Joshua Dwain Photography is as professional as they come. Both Josh & Anyeka very easy going and made the experience fun. The communication was excellent and we were never left out guessing the next step. The quality and artistic vision they possess is top notch. At no time did it feel as I they were just a vendor more like family. Trust me when I say you wont be disappointed it will be the easiest and smartest wedding choice!!!!

Josh is awesome. I first saw his work online and contacted him via email. When my fiance' and I wanted to take our engagement pics on top of a huge rusty bin (long story), he climbed up there too and took photos of us (BEST ever, by the way). As an artist, I am so happy that I don't have to second guess his work because he too is an artist, and one that I admire very much. In addition to my engagement photos, he also photographed my wedding. Months later, I am still stoked at his work on both occasions. He and his assistants are a pleasure to work with and the end product is of superior quality. "You have the best engagement/wedding photos I have ever seen" is what my friends continue to tell me. And I know it, thanks to Josh.

Antoinette

Married on 08/21/2011

Joshua Dwain Photography was exceptional in capturing our special day! Josh and his wife, Anyeka, arrived at our venue really early and prepared. They were able to capture scenes that we could not have anticipated. They were extremely warm and friendly and blended in with the guests seamlessly (most of our guests thought they were one of our longtime friends). We cannot be any more pleased with their services.

Josh walked us through the process and delivered his products within the given timeframe. We are a couple that typically shy away from taking photographs but we were blown away by the beautiful slideshow that they prepared with our top 100 photographs. In addition, we were amazed at how they captured the day perfectly. We definitely do not regret not getting a videographer, our pictures tell the full story.

We would wholeheartedly recommend Joshua Dwain Photography to any couple planning their big day. You will not be disappointed.

Lemuel

Married on 08/06/2011

I can't say enough about Joshua Dwain Photography. I was so impressed with Josh and Aneyka's work and I'm so glad I contracted them for my wedding. They were so helpful in directing our shots and creating beautiful settings for our photos. At the church, I was actually nervous that all the important moments were not being captured because I didn't see either of the photographers until after the ceremony. However, this was not the case. Josh and Aneyka captured all the special memories without ever getting in the way. They were also very patient with us throughout the entire process. I requested a lot of communication during the album design phase and they delivered without hesitation. Finally, my photos were absolutely gorgeous!! I was blown away with how beautiful everything turned out. The attention to detail was obvious in so many shots and my family and friends raved about how they have never seen such amazing wedding pictures. I highly recommend this team as it was truly a pleasure to work with them!

James

Married on 05/30/2011

My wife and I found out about Joshua through a high school friend whose cousin used him as her wedding photographer. The minute we saw his website, we knew we wanted to meet with him. It quickly became apparant that he was "the one" after our first meeting. We felt as though he was a long time friend of ours. Our vision plus his amazing talent was a perfect fit.

We were extrememly pleased with our e-session photos, and even thought, "Wow. How can he top this for the wedding pics?!" Well, Joshua far exceeded anything we could've imagined. Still not convinced? I guess we weren't the only ones that loved our wedding photos....we were featured on two websites! Oh, and a third one on the way! That is how great he is. I will always brag about Joshua's superb work because it is not often that you find such great talent, and such an eye for artistically capturing what will make for lifetime memories. The memory of one's wedding may fade with time and/or age, but Joshua's amazing images will last forever. You will not be disappointed.

Carolina

Married on 05/13/2011

I saw Joshua Dwain's (JD) work via someone else's wedding pictures . My husband and I (at that time boyfriend) said to each other, "when we get married one day, we HAVE to check him out". After our engagement we did just that! We met with Joshua and Anyeka (2nd photographer) and we immediately clicked. He brought a personal and creative aspect to his photography that we had not experienced when meeting with other photographers. Others seemed to care more about selling us their packages, the cost, and the logistics of their photography. Although those things are important, we didn't feel like they cared about US as customers. We felt that we needed to feel comfortable with whomever we booked as a photographer because they were going to be around us most of the time during our wedding.

We booked Joshua and Anyeka and BY FAR, they have been THE BEST VENDOR to work with. They put their heart into our engagement and wedding photos. The way they "told our story" through photos was impressive! They were also very knowledgeable and creative. Anyeka brings a great balance and her own set of skills that pleasantly complements Joshua's creativity. They mostly came up with the concepts for our engagement shoot and listened to our suggestions. During our wedding reception, he had a slideshow of the pictures he had taken throughout the earlier part of the day and all of our guests were so impressed. This was a nice touch because those who were not able to be with us before the reception, got to experience our day. His prices are reasonable and for the kind of QUALITY photos we received, we were extremely happy with having booked him.


Tiffany

Married on 02/12/2011

Josh became our photographer at the very last minute when our original photographer could no longer shoot the wedding. Of course this is a bride's worst nightmare, but luckily the original photographer recommended Josh to us. At first, our initial reaction was absolutely not!...that was until we saw his work. We were soooooo impressed!!! After speaking with Josh we were put at ease and knew our wedding photos would be in good hands!

He went above and beyond! He didn't have much notice at all, but made it happen for us. He kept the lines of communication open between us and you know how important that is to a bride and for the BIG DAY!

Josh gave us exactly what we wanted and then some! Couldn't ask for more!
Are you interested?
Send a message