69 Reviews
Recommended by 99% of couples
Quality of service

5 out of 5 rating

Average response time

4.9 out of 5 rating

Professionalism

5 out of 5 rating

Value

4.9 out of 5 rating

Flexibility

4.9 out of 5 rating
1 User photo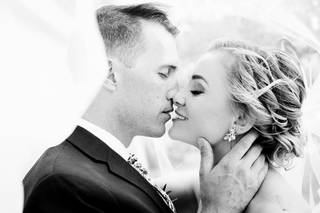 Lauren I.

Married on 04/23/2022

Jess is fantastic to work with!

Jess was assisting our primary photographer (Stephen Bobb) during our "getting ready" for bride/groom and during the ceremony and reception. She captured several creative shots throughout (example- incorporating a mini-photo shoot of us against our hanging paper cranes). She struck a good balance of helping us "herd cats" (ie, our family and wedding party) while also knowing how to blend into the background to capture candid shots. She is fun and relaxed!

Mariya P.

Married on 05/11/2019

Excellent service

Jessica was great, very patient with the chaos with family and wedding party that were hard to herd. Very creative and quick with photos. I am so happy we chose her!

Kristin

Married on 03/30/2019

Best of the best

Jessica has a true gift when it comes to photography. I told her I wanted to make sure I get the family posed shots but the rest I really wanted only candid and she did just that! I honestly cannot imagine my wedding day without her in it. I would recommend Jessica for any and all weddings. She just has an eye for those perfect shots and her personality makes you feel like you have known her for years, even if you just met her.

Dare I say Jessica is the best wedding photographer around? .... Jessica is the BEST photographer around. :) Thank you for making our big day amazing, Jessica!

Are you interested?

Send a message

Jill

Married on 09/23/2017

We absolutely loved working with Jess! Our venue changed from the original plan and she was incredibly accommodating. Our guests loved interacting with Jess. She was fun and not intrusive. The photos are beautiful and the album looks amazing. I highly recommend Jess - she is a fantastic photographer and is so easy to work with. Bravo, Jess!

Ligeia

Married on 11/12/2016

Jess Latos should be the first and last photographer on your list. She was extremely professional in correspondence and planning. She was warm, sharp, and uniquely creative (she's also got a great sense of humor). She was keenly aware of light and composition and worked quickly and efficiently to get the right shots at the right time. Her improvised shots were some of her best and some of our most fun, like when she made the driver pull over so she could take a picture of the bridal party in front of a wall of graffiti! She seemed to study her subjects and scenes to capture each person and place in the most flattering light, and she excelled at intuitively drawing forth the right mood and energy from everyone she photographed to capture their personality as well as their image. Her photos told a story…our story. Her joy and enthusiasm were infectious, and her excitement for her craft was more than we could have ever anticipated. She was so great at improvising cool, unplanned shots, and my wife and I fondly refer to her as a "ninja" because of how stealthily and skillfully she crawled, crouched and climbed throughout the evening to get the perfect shot. Choosing Jess Latos to photograph your wedding will be the best decision you could possibly make. Months after the wedding and we're still hearing from friends and family members about how much they love the photos. Not a day goes by where we don't look at the photos and smile and feel the love and joy in each picture. And the pictures are truly beautiful. For these and for many, many more reasons, we are eternally grateful to Jess Latos for photographing our wedding and for capturing the essence of who we are as husband and wife…forever.

Erin

Married on 10/08/2016

Jess is so creative. She takes the time to get to know her clients and their style. She very passionate about her work!

Meghan

Married on 09/17/2016

Working with Jess was the easiest and best choice we made in all of our wedding planning! There was no competition when it came to finding a photographer -- we had seen Jess's work and knew how talented she is. Her creativity shined through from beginning to end -- as we got ready in the morning all the way through our last dance, Jess was always finding creative ways to photograph our day. When parts of the day didn't go as smoothly as planned, Jess kept me feeling positive. She got all of the friend and family photos we wanted - not an easy task! And she was right there when we needed her to capture all the special moments during the reception. She is not only a talented and amazing photographer, but a wonderful person who is fun to be around on your wedding day. If you have the chance to work with Jess, take it! We couldn't recommend her more highly!

Rebecca

Married on 05/14/2016

Jessica is a ROCK STAR!!! I have only seen one picture so far, and I'm already drooling in excitement for the rest! Jessica did all of the family photos VERY quickly, and in the middle of a rain storm managed to still find a way to do them outside! She hustled the bridal party around to get outdoor photos, and came up with quick ideas when it started and stopped and started raining again. And during the reception she was constantly on the dance floor grabbing the exact photos that I wanted when I would see something awesome and think "Oh, where is..." and before I thought her name, there she was! We had her photograph our rehearsal as well as the bonfire afterwards, and I'm so excited to have those relaxed "night before the wedding" photos too. In short, hire Jess, she rules :)

All I can really do is echo all the rave reviews here for Jess & Jess. As soon as I found them online and browsed their work, I knew they were the ones I wanted to photograph my wedding. They have an eye for the artistic, and captured many beautiful spontaneous moments throughout the day. They are a lot of fun, too, and so nice! My family loved them. My only difficulty will be narrowing down the nearly 800 photos to design an album. Thanks for everything, ladies. :)

Lauren

Married on 10/10/2015

One of the best and easiest decisions I made early on in my wedding planning process was choosing Paired Images for my wedding photographer! From my first consultation meeting, I knew immediately I wanted Jessica and Jessica to be my photographers for my wedding day on 10/10/15. They make such a great team, and their work is amazing!!!
The week before my wedding I meant to email them a list of "must have" photographs. However, I was so overwhelmed with last minute details that I never made a list. This didn't even worry me because I completely trusted Jess and Jess as my photographers. They did a fabulous job of capturing beautiful photographs from my special day. There were so many little things that went wrong on the day of my wedding. For example, the limo with my husband and groomsmen arrived at the venue much later than planned. Jess and Jess just worked around the changes to our timeline and still managed to get several great family/wedding party group photos before and after our ceremony.
The photographs turned out so well, and I can't wait to share them with our family and friends! Jess and Jess with Paired Images were very friendly, responsive, and professional through the entire process. I HIGHLY recommend Paired Images!!!

Rachel

Married on 09/20/2015

Having beautiful photos was probably the most important thing to me when planning my wedding. I did tons of research to narrow down all of my vendors and knew that the other details I spent months planning would go by in a blur, so I at least wanted to have them all captured. I looked at tons of wedding photography sites in the DC area (I live downtown but looked at vendors all over the DMV. Paired Images was suggested to me, so we set up a meeting and after meeting them, we didn't want to meet any others! My friends and family are still talking about how easy and fun they were to be around and how talented they are. My wedding photos are a perfect combination of EVERYTHING. They captured such beautiful details that I didn't get a chance to appreciate at my ceremony and reception in addition to the gorgeous photos (candid and posed) of all the people that were in attendance. Each photo is beautifully composed and interesting. They are so calm and yet they have everything totally under control. It all felt very smooth and we are left with so much variety in backgrounds, color, poses, details, etc.. I am so happy, and hope to have more reason to hire them in the future!

Lauren

Married on 06/27/2015

Jess is fabulous! She worked her magic on our very rainy wedding day, lugging her equipment under an umbrella to capture some beautiful shots of us in the rain. Jess and her assistant, Erika, made us feel so comfortable and fit right in with our families and the wedding party. Jess offered incredibly helpful suggestions about the flow of the day and the photography schedule, and even helped us on the wedding day with little things like finding the bustles on my dress.

Michele

Married on 05/23/2015

Jess and Jess are consummate professionals and their photos are amazing (as someone else said, the pictures speak for themselves). But what really sets them apart is their attitude and experience. It's obvious after a few minutes that they both love their work and are capable of handling any crazy wedding scenarios you could possibly dream up. I am a notoriously fickle procrastinator, and it was such a relief to work with people who were so flexible and energetic. The beginning of the shoot, when we were doing our reveal and bridal party pictures, was productive and incredibly fun. Despite being new to the venue (Running Hare Vineyard) they adapted quickly and had many fantastic ideas.

I was impressed with how quickly they fully integrated themselves into the wedding. They perfectly walked the line between outside professional vendor and welcome guests. I found myself joking with them almost as much as my own family, because of how engaged and friendly they both are. Sometimes I'd have no idea what to do, or forget the "schedule" of the reception, and they'd know exactly what I needed to do and where I needed to be. At the same time, they were never intrusive or in the way. While they were striving to get the perfect shot and with perfect lighting during planned events (cake cutting, first dance, bouquet toss), I forgot they were there! And their skill at dodging inebriated dancers is something to be admired.

I cannot say enough about how much I enjoyed having these two women around for our wedding. They know how to fix things – veils, ties, moods – and they are so experienced!! They are a fantastic team, great under pressure, and allowed me to focus on the most important thing – getting married! Thank you so much ladies!!

Lindsay

Event on: 01/31/2015

I used paired images to photograph my proposal. It was very difficult becuas I wanted to do it outside at night on a rooftop. They were AMAZING!! They were hidden perfectly so my fiancée couldn't see them and still got amazing shots of both of us!! They are professional and awesome to work with

Katie

Married on 09/20/2014

I used Paired Images photographers (Jess and Agung) for my wedding in September and I could not have been more happy or impressed with the results! Not only were they both extremely nice, fun and friendly to work with, they blended right into the wedding - the guests didn't even noticed the photographers taking pictures all night!

Jess and Agung are extremely experienced when it comes to weddings. They were able to provide great advice and tips in the wedding planning process (very responsive, attentive and detailed), helped coordinate the bridal party and get us together right before the ceremony, they helped bustle the dress, pin the boutonnieres....the list goes on and on. They were such a pleasure to work!

As for the photos themselves....I've never seen such amazing photography! They are true artists! Looking at the blog post alone (which comes about two weeks after the wedding)...brought tears of joy and happiness! Their work is priceless! They captured the details of the wedding without me having to even mention them or put them in my "list" of photos I wanted; they captured photos I never would have thought to capture. I highly recommend Paired Images to everyone; they will capture the memories that last forever!! The wedding flies by and there is so much you won't remember....but these images remain forever. I also recommend the second photographer in order to capture the entire event and what is going on...when you are off talking to people (ie. the dance floor, all the friends and family hanging out, etc.). I highly recommend Paired Images!

Jess & Jess photographed our wedding in September and I wish I could leave a review for 10 out of 5 stars! They were so nice to work with - fun, easy going, and really seemed to enjoy the day with us. They were also practically invisible. I was oblivious to a lot of things that day, but our friends and family also commented on how they were not aware of the photographers being present or intruding in the flow of the ceremony or reception in any way. As a result we have a collection of the most spectacular candid photos I have ever seen! Jess & Jess seemed to be in several places at once, capturing perspectives of the prepping, ceremony, and reception that didn't seem possible for just two people to cover. I also have to say that their photography more than documented the events; in a beautifully artistic way, they captured amazingly genuine moments, facial expressions, and the celebratory atmosphere of the day. I can't say enough about how happy we were to work with them, and how much I would recommend them to others!!!

Wes

Married on 06/20/2014

We can't say enough great things about Jess and Jess.

We met with a few photographers during the vendor selection process, but Jess and Jess blew us away immediately.

One of the great things about having Paired Images shoot your event is that they are both principal photographers. And with their different personalities and perspectives, it's like seeing two versions of your wedding, which is an amazing thing.

They were great with the guests, with my family and wonderful with all the kids. We always had a ton of fun with them whether it was the planning process or the actual event.

Big Bonus - one of the Jesses can tie a bow tie! She was a lifesaver!

James

Married on 06/07/2014

Jess and Jess are simply the best! Their work pretty much spoke for itself but after meeting them we knew they fit us perfectly. Before I met them, I was beginning to become disillusioned with the talent available. And then we stumbled on these two gems. Unlike most of the wedding photographers we met at expos and online, their work is truly artistic and doesn't rely on gimmicky post production tricks to make up for a lack of composition or exposure. What's more, they seem to compliment and inspire each other. Of course, they captured all of the classic shots and even made sure they knew which shots were most important to us before hand. But then they put the effort into making sure they got the photos that told a story about our wedding in an epic way. They even got in with the crowd and danced while shooting! These two are seriously the best. If you want to remember the best of your wedding and have pictures to tell the story, Paired images is your ticket.

Jennifer

Married on 05/02/2014

Fantastic! We loved our photos and they were very reasonable.

Alex

Married on 07/20/2013

In life you'll often come across situations or scenarios when u find that someone or something has given you great service. Some times people will use professionalism to explain their ability, professionalism would be an understatement when describing Paired Images Photography (PIP). When a storm blew in out of the west and the skies darken above PIP was still able to capture the beauty and essences of our wedding. Not only were they photographers but they were also event planners, crisis managers and friends. Thanks to PIP we will always have the memories of our special day to last a life time. They have made an everlasting impression and we would recommend them to anyone.

Jess and Jess are a creative, caring, excitable force who captured both our engagement and wedding with attention to personal details, professionalism, and creativity. They truly went above and beyond, and we are so excited about the photos, all of which are beautiful. Our friends and family who have seen them can't believe how well they captured our exciting day, and everyone wants prints.

If you are looking for a duo who are personable, imaginative, and affordable, Paired Images should be your first choice.

These ladies were so fun to work with and we loved every one of their photos. We had tons of compliments from our guests about them and how great they were. Our photos were just what we were looking for and our families loved them as well.

Christina

Married on 06/14/2013

I cannot say enough positive things about Jess and Jess. They are extremely professional yet down to earth and willing to get into the trenches to capture the best photo of your memory. They come loaded with ideas to help express your special day (and in my case, a special two days). The day you receive that special link to review your wedding photos on their blog your heart will sink and your eyes will tear up. Jess and Jess have all of the tips and tricks you will want to know to ensure the most stunning of photos. Their albums are out of this world, super custom, detail oriented, and reasonable priced considering the quality of the book and process that goes into creating one. I have no doubt that Paired Images could make even the simplest (or extremely glamorous) of weddings look like a fairy tale in a frame. (p.s. they can refer some amazing vendors too so contact them early in the planning process!)

Megan

Married on 05/25/2013

From beginning to end Paired Images were amazing! They were always professional and answered any questions I had. They were also great at responding to all of my emails in a timely manner. Everyone enjoyed having Paired Images at the Wedding. They worked well with my family and friends and captured every moment. My bustle fell out during the reception and Paired Images was there to save the day and came up with an emergency bustle! I loved that they posted a sneak peek of my wedding on their blog. This helped with my anticipation to see the wedding photos. When I got to see my photos I was blown away!!!!! All of them were beautiful and better than I had imagined!! They captured every detail in the wedding and all of the hard work I put into it. They also captured moments that I didn't even know they had photographed! I received countless compliments on my wedding photos! Everyone would tell me how beautiful the photos were! I would recommend Paired Images to any bride looking for well rounded photographers that will make sure your day is everything you dreamed of!

Tiffany

Married on 05/11/2013

I could not write enough good things about Jessica and Jessica. My brother in law is a professional photographer, so we let him pick our photographer and he told us Paired Images was the best. After looking at their portfolio I had to agree!
As for Jessica and Jessica, they are awesome! We did not have the most cooperative wedding party (or flower girl) and they were so patient with us.
Our pictures are incredible! It is not just the quality of the photos, but they seem to know how to find the perfect moment and capture it forever. One image I have come to cherish is one of my grandmother and me. She has since passed away and having that picture up in my house means the world to me.
I am so happy that we chose Paired Images for our wedding and I cannot wait to use them again when we need some newborn pictures done!
Are you interested?
Send a message