72 Reviews
Recommended by 97% of couples
Quality of service

5 out of 5 rating

Average response time

4.8 out of 5 rating

Professionalism

4.9 out of 5 rating

Value

4.8 out of 5 rating

Flexibility

4.9 out of 5 rating
23 User photos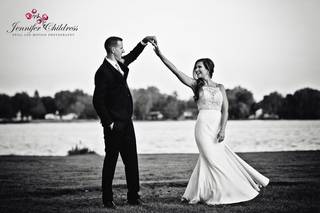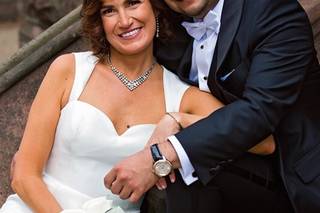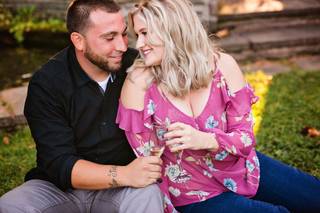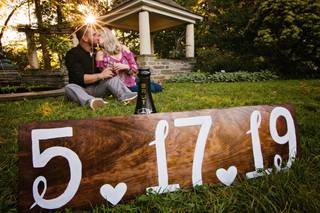 + 19

photos
Alicia S.

Married on 09/17/2022

Amazing job

Jenn did our engagement shoot and wedding day. Her photos are amazing and she's so easy to work with. She really helped us feel comfortable in front of the camera and helped keep us on track with photos. She has years of experience which shows when working with her.

Megan R.

Married on 02/03/2021

Megan and Michael

Jennifer and her co-shooter Phil Mantas did photography for our wedding this month. Jennifer did both our engagement and wedding photos and we couldn't be happier with everything. They are both professional but added comedy to the day. Phil spent a lot of time with the guys as they got ready and did photos of our cocktail hour. Jennifer spent the day with the girls and did our family photos. They were both easily contacted by phone and email. We recommend both for any wedding or other events.

Alexandra A.

Married on 09/20/2019

Amazingly organized wedding photography!

Jenn and her co-shooter were both absolutely amazing. I could not believe how organized and well planned our wedding day photos were. She was able to take all of the photo variations we wanted while keeping it moving and wasting no time. We received so many compliments from our families on how professional Jenn was. The preview photos are absolutely stunning and we cannot wait to see the rest! I recommend her to anyone who appreciates the importance of wedding photos the same way that I do. It also helps that she is completely sweet and personable!

Side note: our wedding was at Pen Ryn Estate, which Jenn was already familiar with. She was able to recommend the best spots to us for photos and completely knew her way around!

Are you interested?

Send a message

Jason V.

Married on 06/07/2019

Amazing job, amazing photos, and so easy to get along with!

We hired Jennifer for our wedding, and we are so happy we did. She arrived right on time and was so easy to get along with her. Her and her team were almost like having family at the wedding. They helped put us at ease and we were able to really enjoy the day.

The proofs turned out amazing, looking forward to receiving our final prints.

Jaclynn

Married on 05/17/2019

Jennifer is an amazing choice for wedding and exgagement photography. I wanted to pick an experienced photographer being the self conscious bride that I am. She's creative and full of ideas! Our engagement photos came out beautifully I cannot wait till our wedding day!

+ 7

photos

Alicia M.

Married on 11/21/2018

Simply amazing!

I had the privilege of having Jenn photograph my family during the mini sessions. Words can not how beautiful the pictures are!! Thank you Jenn!!

Rebecca

Married on 10/06/2018

Jenn and her team are the best!

Jenn and her colleague, Andy, deserve no less than a GLOWING review for their services! They were such an amazing team to have capture our special day. Jenn was so thorough in photographing everything: small details (flowers, jewelry, cake topper, etc.), candid moments (funny dance moves, parents' reactions, etc.), beautiful portraits of us and our family members, gorgeous wide-angle shots of the venues, and obviously the major milestones of the evening (first kiss, cake-cutting, first dances, etc.). They were also generally great to work with! Jenn was able to take charge and chorale our large extended families for posed photos, and also worked the crowd, getting great shots of our guests during cocktail hour. Personality-wise, I really appreciated her experience- she knew how to get us to stick to a schedule, how to get us to relax during our posed photos, and had great ideas for local spots to get photos between the ceremony and reception. She was a huge help in coordinating our engagement photos earlier in the year, taking time to hear our vision and providing suggestions for the perfect shoot location. She is extremely responsive to texts and emails, and she and Andy were super flexible anytime there was a slight hiccup during the day. I would definitely recommend Jenn and her team to any bride and groom!

Nicole

Married on 09/29/2018

Excellent Photographer

We hired Jenn for our wedding after seeing the photos she took at my brother's wedding the year before. They were gorgeous! And considering she was on the preferred vendor list for our venue, it was a no-brainer. Working with her made a very stressful day that much easier. We had a tight timeline and wanted our dog in some photos and she made it all happen with pictures that came out beautifully. Lots of candid shots, which my husband and I just loved, and every specific photo we requested. She showed up early, stayed late, and really just did a phenomenal job.

Dan

Married on 09/01/2018

Jennifer had photographed several friends weddings and we knew we wanted to work with her too. She was terrific. When you work with Jenn, you not only get a great photographer but also a great wedding organizer. We had many picture combinations to take and she had every one planned out. She captured so many wonderful moments. Can't wait to see the final set of pictures!

Kristen

Married on 07/07/2018

Jennifer Childress is the full package! We booked her over a year prior to our July 2018 wedding after seeing her work on Pinterest. She is professional, talented, and an overall comforting presence all in one. Her turn around time on both the engagement and wedding photos was highly impressive. I cannot recommend Jennifer enough, her second shooter Phil was also very talented and personable. Most importantly, her photos are STUNNING!

Amalia

Married on 04/21/2018

Jenn is the best! I would recommend her to any of my family or friends for their special day. She arrived on time ready for the day to begin at the Union League of Philadelphia! I loved that Jenn understood the type of photos I wanted for my wedding. She knew I wanted a bunch of bridal portraits and very specific family photos. She was accommodating to all of this and even kept my large bridal party under control for photos. I thought I was not going to be able to attend my cocktail hour at all due to our small break between the church ceremony and reception, however, Jenn knew all the exact spots in downtown Philadelphia at city hall to hit in order to capture the most amazing moments with me and my husband. I have been a bridesmaid in multiple weddings, and Jenn is by far the best photographer I have worked with. Everyone at my wedding (over 200 people) that saw our wedding photos said she took "the best wedding photos" they had ever seen. I am beyond grateful that Jenn was able to capture my day so perfectly. Thank you Jenn.

Jenni

Married on 04/07/2018

When we selected Jennifer to be our photographer, we wanted someone who had photographed at our venue before. After meeting with her and seeing her portfolio, we were very impressed by her style and experience. In particular the way she captures light brings a radiance to the photographs. Her portraits are noteworthy for the focus on the subject's eyes which really draws you in.

The weather forecast early in the week potentially called for snow on our (April) wedding day. Jennifer asked us for the nearest hotel recommendation just to make sure the weather would not be a factor for the start of photography. Fortunately, it wasn't needed, but that shows Jennifer's true dedication to her clients!

On the wedding day, Jennifer was the glue that held it all together. Her professionalism and upbeat attitude made us feel completely comfortable in the whirlwind of events. Her assistant Phil was spectacular as well and did a great job of keeping the guys on time. He was also the utmost gentleman, offering his jacket to the bride during the chilly evening photo session.

We are tremendously pleased with our photos, so many amazing shots were taken that day. Compliments from friends and family have been nonstop, reassuring us that we made the right decision to hire Jennifer for our wedding day. She is truly an expert and will not let you down. We look forward to doing it all over again in ten years!

Thanks again, Jenni and Joe

Angela

Married on 03/09/2018

Where to begin? Hands down the best wedding decision we made. From the moment I saw Jenn's work I knew I wanted to hire her. Since I'm a strong believer in second opinions and exploring all options, I looked into a few other photographers, all that did was make me want to hire Jenn more. I remember I sent her three possible dates, as we were still finalizing our actual wedding date, because I would have planned my wedding date around her availability, no joke. You hire Jenn and you have nothing els to worry about. You get 25+ years experience and the piece of mind that you WILL have the wedding photos of your dreams. Period. Jenn sees the whole picture. For example, she would fix my dress, veil, hair, tell me how to stand and pose in a way that made it all feel fun and natural. Jenns work obviously speaks for itself, but anyone who may be on the fence, let's get real, your wedding pictures are all you will have left when the day is over, so go big or go home and don't skimp on good quality professional photographers. In my opinion, you get what you pay for in this aspect of weddings. Jenn had a preview of our photos up on her website like day and a half after our wedding! I mean I knew she was good, but who does that!!?? I can't describe the feeling of seeing the images for the first time it's like you scroll through, on the edge of your seat and it just kept getting better. I truly want this for every bride. Jenn can deliver in a way that only a true artist and experienced professional can. Ohh and our engagement pictures are also a work of art. Jenn, from the bottom of my heart thank you a million times, your work is something we will cherish forever. Justin and I and our families are still in awe. I'm basically ready to get your name tattooed on my chest!

+ 7

photos

Jennifer

Married on 11/04/2017

Jenn and Phil were absolutely phenomenal - we are so glad we chose them to be our photographers. They went above and beyond for us and they were professional the entire time. We LOVE our wedding pictures!!!!

Jennifer Childress Photography's reply:

Thank you so much Jenn! Your family was amazing to work with!

Sarah

Married on 10/14/2017

5 stars doesn't do Jenn justice! Jenn and her team (amazing second shooter) were organized, professional, calming AND FUN!, and without them, our day wouldn't have been as special! Jenn isn't just a fantastic photographer (though I could not possibly adore our engagement pictures/wedding pictures more), she is also an unbelievable source of knowledge and support! Jenn is beyond experienced and was the most professional person I ever worked with over the course of our engagement. From day 1 my husband and I said that booking Jenn was the best decision we made! I am positive that our day (and all the days of planning leading up to our wedding) would not have been as successful or memorable without Jenn! I am SO beyond thankful that we found Jenn, and I cannot wait for my sister to get engaged so we can work with Jenn all over again!!

Michael

Married on 10/14/2017

Jenn took care of the photography and the video. She and her team were fantastic. They were very organized and were able to get great shots without being disruptive. Would highly recommend

Jen

Married on 07/02/2017

We were lucky enough to have both our engagement and wedding pictures taken by Jenn. We could not have been more pleased. Not only did the pictures turn out beautifully, but Jenn made the process so natural and easy. She took her time to pose us for each shot and stuck to the time schedule and picture list that we discussed before our wedding day. I would highly recommend Jenn and her team for your wedding or any occasion for that matter.

Cara

Married on 06/17/2017

Jenn was nothing short of amazing the entire time we worked with her. From the get-go, we were blown away by her beautiful photography and easy going, no BS nature. She is incredibly talented, professional, and so much fun. We did our engagement photos with her not knowing what to expect, but she helped get us comfortable in front of the camera and we had a blast (not to mention, our photos were stunning)! On our wedding day (which was outside), she completely rocked everything despite frequent downpours. I'm sure she was drenched by the end of the evening, but she never once slowed down or sacrificed a great shot. Jenn and her second shooter, Dave, were very organized and efficient, and of course they got many priceless photos that we and our families absolutely love and will forever cherish. Her daughter also happened to be assisting her for the summer, and even she was a godsend! We can't recommend Jenn enough, we are forever grateful and know we have her to thank for helping make our day so perfect and memorable.

Margie

Married on 06/11/2017

Amazing and very easy to work with.

You cannot go wrong with Jennifer. Her work is beautiful and she is very easy to work with. We have now used her for 3 different family weddings. Definitely recommend her.

Sara

Married on 04/02/2017

Amazing photographs. Each one was better than the net!!!!!

Kristen

Married on 10/29/2016

BOOK HER! You absolutely WILL NOT regret it! I have had multiple photo shoots with Jen now ranging from boudoir, to engagement, and then finally (but most importantly) my wedding. Jen came recommended to us by multiple friends and I am SO glad they decided to share her with us! From the second I met her, I knew she had to be the woman with us for the most important day of our lives. Jen is so laid back and down to earth. She makes the scenario super comfortable for you, no matter where you are. I also should note that my husband does not enjoy getting his picture taken in the least, but somehow she managed to get GREAT shots of him! I think she is reasonable with pricing and even though some may say she is on the more expensive end, my mentality is "you get what you pay for". Wedding pictures were one thing I was NOT going to cut back on for our wedding. I mean really-- you only get one and you will have your pictures for a lifetime! Let me tell you, the pictures she captured for us far surpassed my expectations. *She was also super quick at getting them back to me, i.e. she left my wedding and posted teaser pictures THAT NIGHT! Wow!* Jen- I would like to thank you from the bottom of my heart for making it so easy to work with you and for capturing the pure happiness and joy of the day! We will never forget it-- and will refer you to anyone and everyone I know! THANK YOU THANK YOU THANK YOU!

Love, Kristen & John Cavanaugh

Ashlea

Married on 09/10/2016

Cannot say enough good things about Jenn! We are so happy with the pictures we've seen so far from our wedding. It was a pleasure working with Jenn and she stuck to our timeline perfectly. She's professional and really good at what she does! She takes all the guess work out of worrying about pictures and poses on the wedding day. I can guarantee you will not be disappointed!!! We loved her!

Stefanie

Married on 09/04/2016

Jennifer was fantastic! We LOVE our pictures, she captured the wedding day beautifully. We were so happy with our engagement shoot, we knew the wedding day would be perfect. Our pictures were back in just a few short weeks and were were able to easily share them with friends and family. Jenn and her assistant Kevin were the best, we are so glad they were part of our wedding day.

Jamie

Married on 09/02/2016

Let me start by saying that I am obsessed with our wedding photos! Jennifer is truly talented and was a pure joy to work with! From the moment I met Jennifer I knew I had found the photographer for my wedding; she was everything I was looking for and so much more! From our very first meeting, Jennifer made me feel confident and comfortable about the entire process. She takes her job very seriously and understands how important it is to have beautiful and timeless images from your big day! Our bridal party and immediate family was rather large, which can be a bit of a challenge for photos, but Jennifer and her second shooter Kevin managed to wrangle everyone in, keep them focused, and make them laugh - all at the same time! By the end of the night, both Jennifer and Kevin felt like apart of our family and made our wedding day that much better. I would highly recommend Jennifer to my family and friends.

Kristin

Married on 08/27/2016

Worth Every Penny! Jennifer went above and beyond. She bustled my dress, fixed my hair and got everyone where they needed to be at all times. Jennifer was the most expensive vendor we had and worth every penny.
Are you interested?
Send a message