43 Reviews
Recommended by 100% of couples
Quality of service

5 out of 5 rating

Average response time

5 out of 5 rating

Professionalism

5 out of 5 rating

Value

5 out of 5 rating

Flexibility

5 out of 5 rating
9 User photos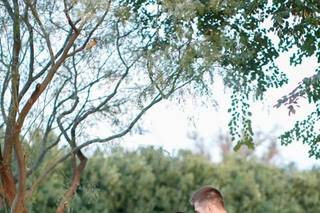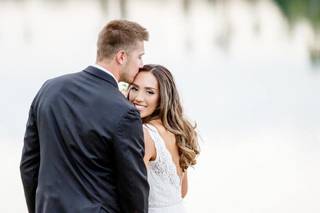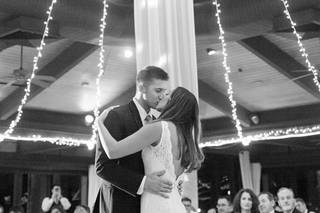 + 5

photos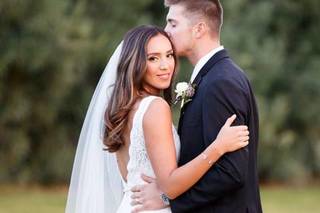 Abby

Event on: 04/23/2018

Jennifer is absolutely amazing! After viewing all of her stellar work via her website gallery, I knew she was the right person for the job. The assignment was challenging, having to do a multitude of corporate headshots during a busy annual event. I wasn't sure how we were going to pull it off, but Jennifer knew exactly where to be and got all the right images. To top it off, she had our picture gallery and edits completed a week ahead of schedule and they looked outstanding. Thank you to Jennifer! I highly recommend her for events and/or corporate headshots!

Christy

Married on 12/31/2017

I really cannot ever rave enough about Jennifer! She has been there for all the big moments in my life and I wouldn't want it any other way. From senior pictures to engagement and wedding photos, she truly does it ALL! I chose Jen because I love and appreciate her timeless, elegant style. Wedding pictures can be done in many beautiful styles of photography but I knew with Jen I would never look back years from now and regret my decision to go with her. Our photos came out absolutely BEAUTIFUL! Our love was so perfectly captured and we will forever cherish these photos. I can't stress enough how important it is to choose a phenomenal photographer for your wedding day. INVEST! You won't regret it either. :)

+ 6

photos

Meredith

Married on 04/28/2017

Jennifer was absolutely amazing to work with! She took creative and beautiful pictures of my wedding and I received so many compliments on the photos. I definitely recommend working with her and I am so grateful to have had someone so flexible and professional capture such an important day!

Are you interested?

Send a message

Brooke

Married on 10/22/2016

Jennifer was responsive and creative! Very easy to work with and made everyone feel comfortable. Our images came back quick and look incredible. I would highly recommend Jennifer Bowen for any photography needs!

Ashley

Married on 10/15/2016

Hiring Jennifer Bowen was the the first and easiest decision I made during my planning process! I had the privilege of previously working with her so I knew she was going to be the best of the best! My husband is not a fan of getting his picture taken so she always made sure to make us feel as comfortable and natural as possible. She also offered locations and outfit suggestions for our engagement shoot which was extremely helpful! Jen was very responsive and accommodating throughout the entire planning process.Her photography style is elegant and timeless. My family is a hard crowd to please and they were in absolute awe over every photo! If you are looking for a professional, stylish, down to earth photographer, Jen is your girl! :)

Candace

Married on 06/18/2016

Jennifer was prompt, professional, polite and most importantly she
really captures the essence of the wedding. Beautiful photos.

Emily

Married on 05/28/2016

Jennifer was so amazing! I cannot express how great the entire experience was. She is so personable and made my husband and I feel so comfortable from the very beginning. I loved how she captured our biggest day- wedding day. The photos and moments she was able to capture with her pictures are priceless. I would definitely hire Jennifer for any photography. She made everything so easy and seamless. We could not be happier!

Kendra

Married on 05/07/2016

We highly recommend Jennifer! Jennifer was the photographer for our wedding this past May in Paradise Valley, Arizona and also took our engagement photos. My husband and I are not the most comfortable in front of the camera, but Jennifer is a gem and put us at ease! She is very organized and professional but also gave us some creative suggestions for photos that we loved! My husband and I did not want to see each other before the wedding, but wanted to exchange letters the morning of and Jennifer had the idea of having us hold hands around one of the beautiful doors at our venue and read our letters together without seeing each other. Those ended up being some of our favorite photos! The results overall were phenomenal--the photos she took are absolutely gorgeous! She made an album for us as part of our package, which I have it on our coffee table in our apartment and open it every few days to look at the beautiful pictures and remember the best day ever! Thank you Jennifer!

Emily

Married on 04/30/2016

Very easy to work with and fun!

Ilyssa

Married on 11/21/2015

Jennifer was one of the photographers listed on the recommended vendors list from my venue. After stalking her website for over an hour, I knew that I wanted her to be my photographer. All of her pictures were stunning and matched the style that I was looking for. My husband and I did our engagement photo shoot with Jennifer 9 months before the wedding, and all of our pictures were beautiful. Jennifer was so sweet and made us feel comfortable throughout our session. Jennifer just did our wedding last weekend, and she was great throughout the entire day! She arrived early and took getting ready shots of my bridesmaids and I, and also made sure to get all of the fun detail photo's that I wanted of my dress, rings, shoes, etc. She also had an assistant who took pictures of my husband and his groomsmen while they got ready. Jennifer made sure to get all of the photo groupings that I requested and was amazingly calm and relaxed throughout the entire day and night. I can't wait to see my wedding pictures when they are done!

Jennifer Bowen Photography's reply:

Thank you so much for your kind review Ilyssa! It was such an honor to be there to capture your beautiful day - and I think you are going to be happy :-) We got some great photos which we will share soon!

Holly

Married on 10/24/2015

I don't really feel like a review can accurately capture how blessed we were to have Jen Bowen as our photographer. Not only is she an amazing talent, she is also an amazing human being. Jen was able to put so much emotion in our photos.
And knew without being told all the little details to capture that would make the memories flood back when we looked at the images later. I could gush on and on about her but I will say this ... She was worth every penny, I never once regretted choosing her and
she intuitively knew what we needed before we needed it. Just book her already or you will miss the opportunity of a lifetime.



Jennifer Bowen Photography's reply:

Holly, now there are no words from me to say how much I appreciate your thoughtful and kind review. You and Justin are such a class act, individually and together. I absolutely have loved working with you this past year and getting to know you both -- and sincerely hope we stay connected through the years. Love & friendship - Jen

Jen Bowen is THE BEST!!!! My husband and I really did some extensive research on who we wanted to take our wedding photos. We ended up loving Jen so much we hired her for our engagement, wedding photos and I even surprised myself by how comfortable I was with Jen and gave my husband a classy boudoir photo album as a wedding gift. Everything Jen photographs turns to gold! She truly has an eye for every moment and will make your wedding day fly by with ease. We definitely suggest doing a "first look" to get out all the wedding jitters and allow Jen and her team to work with the best lighting possible. Photos last a lifetime and every moment my husband and I look back to our special day we have Jen to thank a million times over for the talent she provided for us.

Jennifer Bowen Photography's reply:

Thank you so much for the kind review!! I just loved getting to work with you both and am so happy to know you loved your photos so much, and working with me. I appreciate that more than you know. xo - J

Hanna

Married on 03/28/2015

I found Jennifer Bowen Photography when I was researching weddings in Arizona. On almost every image I looked at it was one of her photos. I called it fate! If you liked "Pinterest" and very staged pictures Jennifer is probably not your photographer, but that's why I picked her. She has a gift for taking the most beautiful candid pictures. She captures people in the moment and just as they are. I love her angles on photos because they make you look at the photo differently and she the way she uses natural light is absolutely stunning! Jennifer is a natural at what she does. Jennifer is also extremely helpful during the wedding day. She came up with my time line; made sure I got all the pictures on my list, and was great with all the kids in my wedding. During the reception I didn't even know she was there, which is what you want in a photographer! She is a professional at all time. Jennifer's personality is amazing. She is warm, friendly and calm at all times. I can truly tell she loves what she does because it shows in her work. I couldn't be happier with my engagement and wedding photos. I have received so many compliments from my family and friends about her photos. I can't wait to do maternity photos with her! Thank you Jennifer!

Valerie

Married on 04/26/2014

We knew when we met Jen that we had made the right choice! We had started to communicate with a different Phoenix photographer that was recommended to us, and were unhappy with the lack of communication and general attitude regarding our big event. For the investment, we wanted the experience to not only be of good quality, but absolutely enjoyable! We found the perfect match with Jen! She has a great personality and genuine interest in her clients. We knew she was our photographer. We had great chemistry during our engagement photo shoot and were so impressed with the quality of her work! She takes the time to pay attention to details that make your photographs look amazing. My guests commented on how beautiful and unique her photos are. We loved meeting with her and she is incredibly fast with communication. Everyone she works with is fun, friendly, and has a wonderfully positive attitude. We felt that they were a true calming presence on our wedding day, and captured the moments that were real to us as a couple. She knows how to portray genuine emotion in photographs, and we have not seen work that can compare to hers. The experience was incredible, and we are already planning on using her for our future family photography sessions!

Jennifer Bowen Photography's reply:

Thank you so much Valerie for your very kind (and valuable!) feedback. It was such an honor and joy to work with you & Eric on your wedding day - and before at your engagement session. Your families were so great and we had a wonderful time being able to capture your very important day for you :-) Cant wait to meet those future babies hopefully one day!

Jennifer Bowen is the most fabulous and amazing photographer! She was absolutely wonderful to work with. She came out to Chicago to shoot our engagement session and we couldn't have felt more at ease w/her. She makes you feel comfortable in front of the camera and as a result the photos are completely natural. I've received so many compliments on our engagement photos!
We had our wedding in AZ and she was again an absolute pleasure to work with. Her assistant and her were professional, fun and captured all of the most important moments and details of our wedding day. Her turn around time w/our wedding photos was unbelievable! We had our full wedding photos neatly organized on a website in less than 2 wks after our wedding. I was NOT expecting to have them for quite some time and it was such an amazing surprise to get them so early. She takes photos in such an unobtrusive way that you will never even know she was taking photos of you but at the same time gets so many creative and interesting shots!
We also got her guest signature book which turned out perfect and was a fun way for guests to leave us special messages on our wedding day and a keepsake we will have forever.
We cannot wait to design our wedding album with her! Thank you Jennifer for capturing our special day so perfectly :) Her work is THE best and I would highly recommend her to anyone.

Jennifer Bowen Photography's reply:

M & C, Thank you so much for your thoughtful review and feedback!! I loved working with you both and had so much capturing the essence of you both as a couple and individuals! Your engagement session was so much fun, and your wedding breath-taking! I can't wait to design your wedding album too :-)

Lauren

Married on 06/08/2013

Jennifer did a phenomenal job photographing both our engagement session and our wedding. She came all the way to Rhode Island for the wedding and we are SO happy that we chose Jennifer to be our photographer. From our first meeting we could tell that she was going to do an amazing job. The proof is in her photos! On our wedding day, she was very professional, kind, and so easy to be around. We hardly noticed her and the other photographers were there because they were so discreet. She truly captured the emotions and beauty of the day. We are all so happy with the way the photos turned out. The actual wedding day went by SO fast but we have the beautiful images forever so we can relive the day. She was worth every cent and I highly recommend having Jennifer photograph your special event, you will be very happy with the results!

Jennifer Bowen Photography's reply:

Lauren! Thank you so much for your review! We absolutely loved being a part of your entire wedding experience and getting to capture those moments and the big day for you. It was such a gorgeous wedding - and day! I love seeing photos from your new life in SF and am so excited for you both on your beautiful family!

Marie

Event on: 05/30/2013

Jennifer is amazing! She has taken our family portraits for several years & we cherish every single photo. I have so many that I love that I have a hard time deciding where to put them all in my home. She truly has a eye for photography & for capturing a special moment behind the camera. Jennifer is not only an excellent photographer but a true professional at what she does. Her work is priceless!

Ashley

Married on 04/06/2013

Jennifer is very talented and does a fantastic job of capturing the essence of your big day. She makes you feel comfortable and at ease. She is great at shooting details and is meticiouls with her work. She got amazing pics of my husband and I not to mention the most beautiful sunset which will last us a lifetime. She gets to know her clients personalities too which show in the photos.

Victoria

Married on 12/31/2012

We wanted a photographer that could genuinely capture the overall feeling of the day and produce more editorial and unique-looking images (without those sappy, contrived photos that feel too cookie-cutter). As soon as we saw Jennifer Bowen's work, we knew she was the one! Her images were exactly what we were looking for: timeless, artistic, and elegant.

On our wedding day, Jennifer was sweet, kind, and encouraging, so we instantly felt comfortable being ourselves, which probably helped produce more natural-looking images. During the ceremony and reception, we completely forgot about her, which is the sign of a gifted photographer! Jennifer and her assistant, who was also wonderful, captured so many beautiful images unobtrusively that I'm still not quite sure how they did it.

We have received so many compliments on our wedding photos, and we couldn't be happier with how they turned out! The photos truly encompassed the magic of our wedding day, and we're so grateful we can relive the experience for years to come!

Cristina

Married on 05/05/2012

I can't begin to describe how much I LOVED working with Jennifer. She's not only professional but she's so easy to be around that my husband and I both relaxed in front of the camera and had fun. Beyond her wonderful personality all of her photos are amazing. They captured all of the big and little moments of the day. Her images literally brought back the exact feelings I had at all of the special moments. I'm so happy we had the chance to meet and work with Jennifer! I very highly recommend her and her amazing team!!

Prue

Married on 05/05/2012

Jennifer is THE BEST! We absolutely loved working with her,and the photography was beautiful.

Caitlin

Married on 04/28/2012

Jennifer Bowen with Jennifer Bowen Photography was an absolute blast to work with for my April 28, 2012 wedding. Jennifer brings energy, creativity, professionalism, and FUN to every single photography session she does. Her work is of superb quality and she is worth every single penny. She also gets along wonderfully with all the vendors in the wedding business which makes coordinating everything a breeze. I first met Jennifer when she flew out to San Diego to take my engagement photos. Even though we'd never met in person before, Jennifer put my husband (then fiance) and I at ease and made the day tons of fun. She was great at coming up with ideas of where to shoot, always getting the best lighting, background, you name it. And even before the first engagement session she was great at helping me figure out the styling. She is very willing to answer questions and take that extra time with each client. I also had Jennifer take boudoir photos of me before the wedding, as a special surprise for my husband. Jen was awesome in helping me plan different outfits for the photo shoot and in researching different poses as well - she really goes the extra mile to prepare for your shoot. During the shoot Jen made me feel completely comfortable and we had a lot of fun! Next up was my wedding. Jen arrived early to capture all the special moments. She brought along two additional photographers and they worked together flawlessly as a team - getting all those very important moments (like when my husband dipped me during our first dance)! She made us feel comfortable, and was able to capture so many beautiful shots! My only regret during our wedding was that we didn't take advantage of the extra photography time we had before the ceremony (because Jennifer kept us ahead of schedule - amazing!) -- I wanted even MORE shots of the wedding (and there were about a million!). I highly recommend Jennifer Bowen as your wedding or event photographer.

Margaret

Married on 03/31/2012

Jennifer's photos speak for themselves. The pictures of my daughter Lauren's wedding were amazing, so beautiful and so touching. What you can't tell from Jennifer's pictures is how professional she was at the wedding. She helped where she could but was never obtrusive. I am so grateful to the lovely people who found this amazing photographer. I couldn't be happier with the pictures or this photographer.

Allison

Married on 10/08/2011

Jennifer and her team were amazing! They captured every moment and had great ideas on fun unique photos! She went above and beyond to make sure we had amazing memories from our fabulous day!

Lindsey

Married on 04/09/2011

Jennifer did an absolutely amazing job at our wedding! I worked with her for a few months leading up to the wedding and she was very helpful and made me feel very comfortable with what photos we needed/wanted to get. She was even more amazing the day of as we had to deal with a weather issue and she helped us make the best of it! I would definitely recommend her to any of my friends and family! Thanks Jennifer for the amazing memories you captured for us!
Are you interested?
Send a message