Reviews
4.8 out of 5 rating
Quality of service

4.9 out of 5 rating

Average response time

4.8 out of 5 rating

Professionalism

4.9 out of 5 rating

Value

4.8 out of 5 rating

Flexibility

4.8 out of 5 rating
96%
Recommended by couples
Awards
4 User photos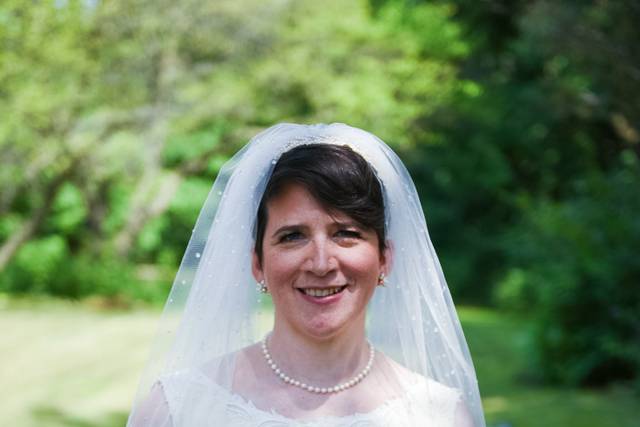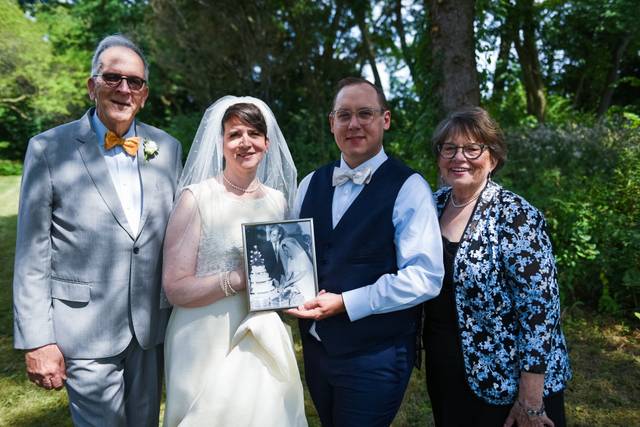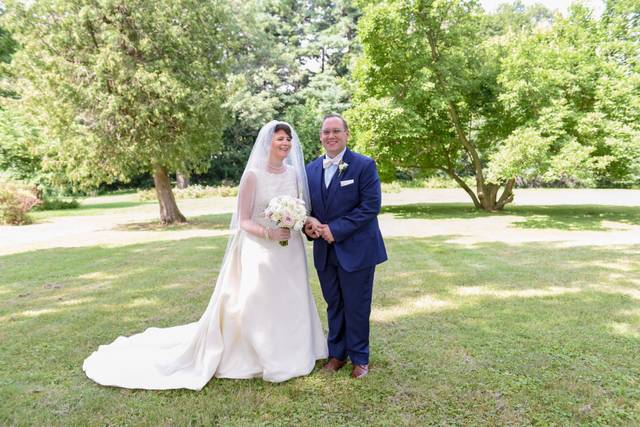 Susan D.

Married on 10/18/2019

THE Experts in Wedding Dress Preservation

I would take my daughter's wedding dress no where else. You see, Janet Davis cleaners has cleaned and preserved this dress 3 times since 1963. My mother wore it in 1963, I wore it in 1990 and my daughter wore it in October 2019. (I brought it back from Wichita, KS to be cleaned here!). Each time we took it to Janet Davis and it still looks brand new! They are THE experts in the Detroit area!

Janet Davis Cleaners's reply:

Thank you Susan! Our entire wedding team is smiling (under our masks) to know that we could be part of your family's special day not once, not twice, but three times!

Eryka S.

Married on 10/12/2019

Restored and Preserved Beautifully

Janet Davis Cleaners did a wonderful job preserving my delicate Monique Lhuillier wedding gown. It became quite dirty from the outdoor ceremony and pictures, but Janet Davis made it look new again. It does take awhile for the preservation process, but it's worth the wait!

Terri

Married on 04/21/2018

My daughter wanted to wear my vintage wedding dress (from 1986) for her wedding and Janet David Cleaners made it look bright and new again!

Janet Davis Cleaners's reply:

Thank You Terri!

Are you interested?

Send a message

Keely

Married on 10/21/2017

Kyle and Janet Davis Cleaners did a fantastic job! Highly recommended! My wedding gown looked better than when I bought it brand new after they restored it and preserved it! Will definitely use them again if I have anything else!

Janet Davis Cleaners's reply:

Thank you Keely!

Sharon

Married on 04/29/2017

I've trusted two wedding gowns to Janet Davis cleaners. In both instances they did a beautiful job. Wouldn't go anywhere else!

Janet Davis Cleaners's reply:

Thank you Sharon!

Susan

Married on 11/30/2016

My dress was carefully examined before the process began and expectations for finished results established....it was a long night of dancing! Small repairs were made and the finished product looks as good as new. I was treated well and the price was more than fair.

Janet Davis Cleaners's reply:

Thank you for your thorough review!

Rachael

Married on 06/11/2016

Thank you for preserving my Wedding Dress! A+ service!

Steve

Married on 04/30/2016

If I could give Janet Davis Cleaners 10 stars in each category rather than 5, I would! On the Thursday before our son's wedding we realized that pressing a wedding dress that had been sent to us by UPS was a much more complicated proposition than we had anticipated. Although Kyle initially told us he was backed up, he made the time and actually personally delivered the dress on Saturday when we saw it wouldn't fit easily in my car. The price was reasonable. The wedding was a great success, and the dress was magnificent and ended up in a photo spread in Vogue Magazine.

Beautiful job cleaning my wedding dress! They were able to remove stains including spray on tan stains from my wedding dress. They did mention to me by taking it in a week after the wedding probably did help so the stains did not set in. The dress did take awhile before it was done (four months) but they were dead on the date when it would be ready to be picked up. I would highly recommend Janet Davis!

Taneisha D.

Married on 10/17/2015

Staff was wonderful. Provided a quote on line... I sent picture of my dress. They honored the quote when I went in to get my dress cleaned. I found them here on wedding wire!! And dint know they were located conveniently 10 minutes from home :-)

Janet Davis Cleaners was the perfect choice to clean and preserve my nieces wedding gown. Having grown up in the Dry Cleaning business, I was very careful when choosing a vendor that I could trust and that would preserve the gown for years to come. The staff was kind, curious, and knowledgeable. I highly recommend this service.

Badriyyah

Married on 11/27/2014

The bride's gown and my dress for my son's wedding were pressed by Janet Davis Cleaners and their service separated them them from all the rest. They did a fabulous job, handled our dresses with the utmost care and provided many helpful suggestions.

Sierra

Married on 09/14/2014

I highly recommend taking your special gown here. Totally worth the money and service was impeccable.

Janet Davis Cleaners's reply:

Thank you Sierra!

My nieces wedding dress was streaked with mystery yellow throughout. This was not discover until 2 weeks prior to the wedding. Janet Davis dry cleaning pulled off a miracle. The dress turned out gorgeous and they kept us in the loop with the process along the way. Highly recommend.

Janet Davis Cleaners was very professional and thorough in cleaning my dress. They inspect the dress, note any cleaning issues, and have you review the dress prior to cleaning. The same happens after cleaning and then they have it boxed and ready to go. They even preserved my antique veil (worn by my grandmother, mother, sister, and then me) without issue. I highly recommend their service.

Diana

Married on 09/18/2010

When I purchased my wedding dress it was a design being discontinued by the designer. I had to purchase the dress on tried on in the store so it was pretty dirty from being tried on a billion times.

Naturally needing to have it cleaned before the wedding terrified me....both because of potential cost and the possibility of it being ruined a week before my wedding.

Janet Davis Cleaners did a wonderful job....my dress was spotless and they worked so quickly to get it done within my short time frame. The cost was a relief as well.

Stephanie

Married on 05/29/2010

I was very happy with janet davis cleaners. The dress is amazing and tucked away.

Stacy

Married on 07/19/2008

Janet Davis cleaners preserved my wedding gown beautifully for years to come! They removed stains and repaired tears to make it look magnificent again. The owners and staff were extremely friendly and great to work with!

Julie

Married on 06/28/2008

They did an excellent job getting out the dirt stains from 7 years ago. I am very satisfied and grateful or their professional services.

Janis

Married on 10/23/1982

I brought my dingy/yellowing wedding dress that was packed away over 30 years ago. They restored and repaired the dress beautifully and repacked it with great care. Thank you!

Erin

Married on 10/24/2013

I only had my dress cleaned for my wedding, not preserved as I have not gotten married yet. One of the beads fell off of my dress, as they said they may, but I was not told if any did, nor was it marked anywhere. Hopefully that was the only one, which is good, but I wasn't told if any had fallen off so I will need to look more closely.

Chelsea

Married on 05/01/2013

My vintage wedding dress was beautiful after its restoration. I would use this cleaner again.

Pam was wonderful! She took the time to listen to my concerns about possibly keeping part of my dress for sentimental purposes and offered suggestions. She was kind, professional, and timely.

Kate C.

Married on 08/03/2019

Helped me wear an heirloom

My mother and I took her 52 yr old wedding dress in for them to clean so I could wear it at my wedding this summer. We had a short turn around time, and they couldn't guarantee that the dress would survive the process. There was one miscommunication that really stressed me out for a good weekend, but in the end the dress returned to us in beautiful shape and with enough time to get altered so I could wear it down the aisle.

Nina

Married on 06/15/2013

Janet Davis is a top notch dry cleaners, as reflected in the prices. My gown cost $295 to be cleaned and perserved, which I thought was high. However, they did a great job, got every stain off my dress, and treated me very well. I referred my sister who got married 3 months after me.
Are you interested?
Send a message